Social proof is known as one of the strongest parts for any business sites. It can help build trusts for your website and give the site authority. Testimonials play an important role in adding this, however, they can also be a pain to control the effect on your site in case you do not know ways to add them.
To display testimonials to your website on WordPress
The purpose of testimonials on websites
Testimonials are a powerful form of social proof since they aid you in showing others that you have great customers who are willing to give back the feedback of their experience to you. In case your customers intend to rave about what products have done for them or the services you give, you can tell them the story on your positive experiences with your own business and products.
Collect powerful testimonials
Before adding any testimonials to your site, you might need them in your first place. Basically, collecting effective testimonials seems to be like a black art, even though it is possible.
Firstly, you might ask for a place to collect the reviews and there are some public ways to help you promote testimonials, including Facebook reviews, Linkedln reviews or recommendations or Youtube video reviews and so on.
In addition, you can reach to your customers via emails. But, take note that you might need to ask them in which way that the ending result is compelling for your potential customers.
In some points of view, there are top questions that are asked very often when testimonials are collected:
What difficulties would prevent you from buying those products?
What do you find as results of purchasing those products?
What outstanding features do you like best about those products?
What are those products' benefits?
Would you recommend those products to others? And Why?
Is there anything you want to add too?
Add testimonials to your website
With the testimonials in your hand, it is high time to make them attractive and beautiful on your site. You will have no time to lose, hence, let's get started now.
In this article, you will be shown on how to insert testimonials to your website on WordPress.
Insert testimonials to your website
Step 1: Check if your current themes allow testimonials on your site. To do that, all you need to do is to click on My Site and take a closer look at the sidebar and search for links to testimonials which are under Pages or Posts
Step 2: Insert a new testimonial below Testimonials.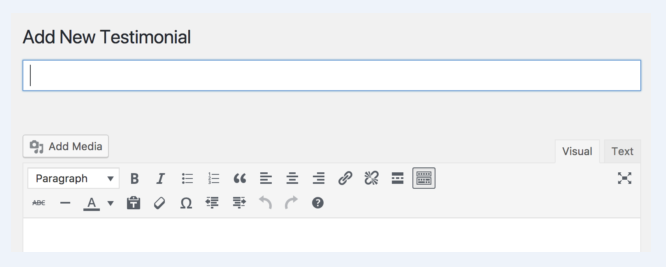 Step 3: Enter the author name of your testimonial in the title section.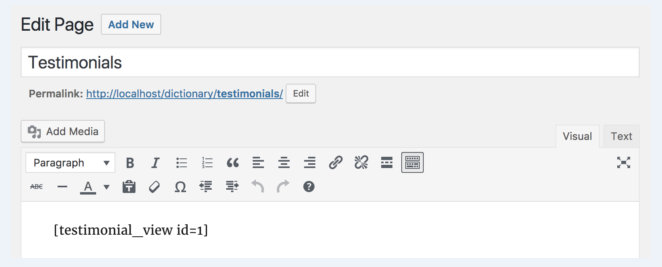 Step 4: If you want to upload your author photo or display your logo, you can add them as a feature image of testimonials.
Step 5: Put texts into the testimonial and click on Publish.
In fact, there are some different ways to help you view your testimonials after they are generated. Then, a following link will be created when you add your new testimonials. You also have both your own testimonials archive and testimonial page.
In addition, the testimonial short-codes can be used to help you show the testimonials in the content.

Conclusion
As you can see, testimonials give you a hand in adding the social proof which boosts your conversion to your site on WordPress. They are considered as an element on your sites that you had better spend time on them. In this post, you have learned 05 handy steps on how to insert testimonials to your website on WordPress. If you have any question or issue, don't hesitate to contact us or leave us a comment.