There are cases that you may want to delete a post or page because you find it no longer suitable to your site or simply because it is out-of-date. Wordpress allows you to delete it both temporarily and permanently. Particularly, it works similarly to the Recycle bin on your computer, however, there are still some differences. If you want to know about it, follow this writing to know how to remove posts and pages on WordPress.
How to remove posts and pages on WordPress
Deleting posts or pages
As mentioned in the very first part of this topic, the process of removing a post or page on Wordpress is similar to what you do to delete files on your computer. Specifically, in Wordpress, this feature called Trash that if you want to erase a post or page, go to the editor of it and click on the Trash button with a bin icon next to it.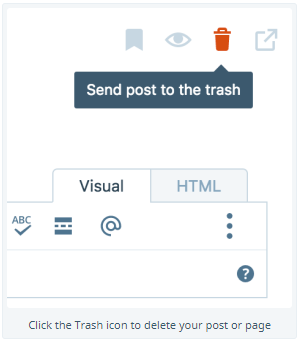 You can also delete them by going to My sites -> Blog posts or Pages. After that, these posts and pages are just temporarily removed and you can restore them within 30 days. When it comes over this time duration, the Trash will automatically clean up and these posts and pages will be deleted forever. There is a note that you should be careful when assigning the right for users for your blog because when an authorized user permanently removes a post from your blog, you cannot take it back.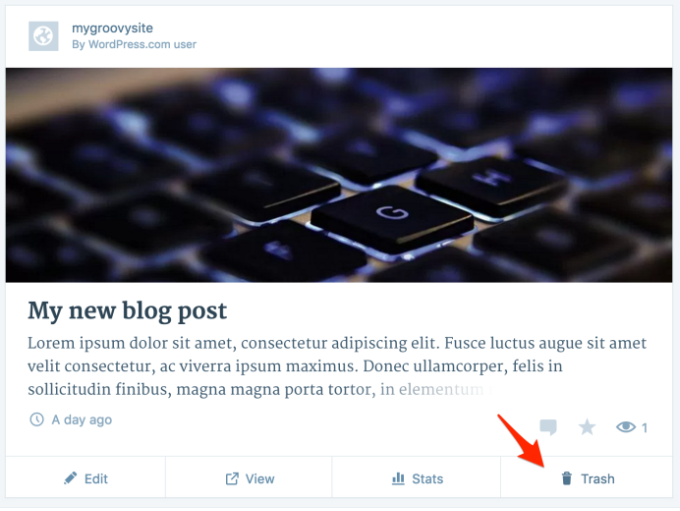 If you want to delete a post, click on the trash icon below it meanwhile, for pages, you need to press on the ... icon then select the trash icon to remove it.

Recovering a post or page using Google's cache
If you have set the Privacy Settings as Allow search engines to index this site and your posts/pages have been released long enough for Google to index it, you can have a chance to recover them using Google's cache.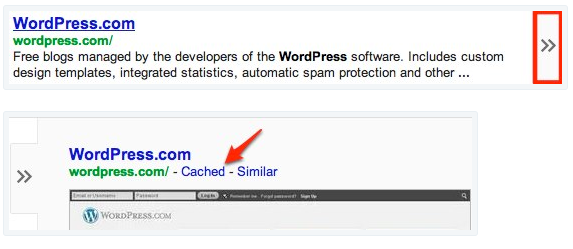 Firstly, visit http://www.google.com/ and search for your post/page URL or a combination of your blog's URL and the post/page header. When you get the result, move your cursor over the result to show the double arrows, hover over them and select the Cached link. If the cached is the recent version of your post or page, you can recover it by generating a new post/page and add the cached content in then release it. You can also edit the Published date to match the date on Cached from the Publish module.
Restoring a post or page using the Wayback Machine
Another way to restore your content is by using Wayback Machine which allows you to access to past snapshots of a number of sites. Particularly, you have to go to this website first and enter the URL of the deleted post or page (you can also use your site URL instead if you don't have the exact link). If your site is in the Internet Archive, available snapshots ordered by date will appear on your screen then you should look for the one as the deleted date or prior. Next one, you just need to create a new post or page and paste the content in then republish it. However, it is possible that your site may not include in the archive because private sites and sites that are hidden from search engines will not have any snapshots.
Conclusion
In brief, this topic has shown you the process of how to remove posts and pages on WordPress, including steps to delete them permanently and possible ways to recover them. The restoring process seems to be complicated and hard to follow, however, I try to deliver it in the simplest way that I hope you can appreciate my effort and enjoy this writing.