Edit pages screen, now, is not something hard to perform since you will be guided how to modify pages screen on WordPress in this tutorial. Also, there are several tasks related to editing or filtering pages that will be shown as well. What you need to do now is focusing on the following simple steps.
How to modify pages screen on Wordpress
Before going more details, some steps in this tutorial are associated with the WP Admin dashboard. Therefore, the first thing you need to do is to include /wp-admin into the bottom of the site's url.
Step 1: Edit blog's pages
In order to edit the blog's pages, you can choose My Sites -> Pages.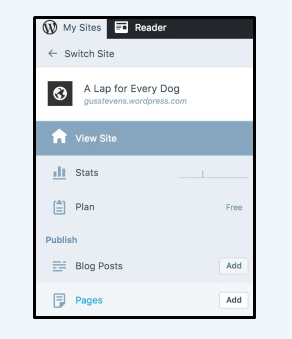 Then, all of your own published pages are shown.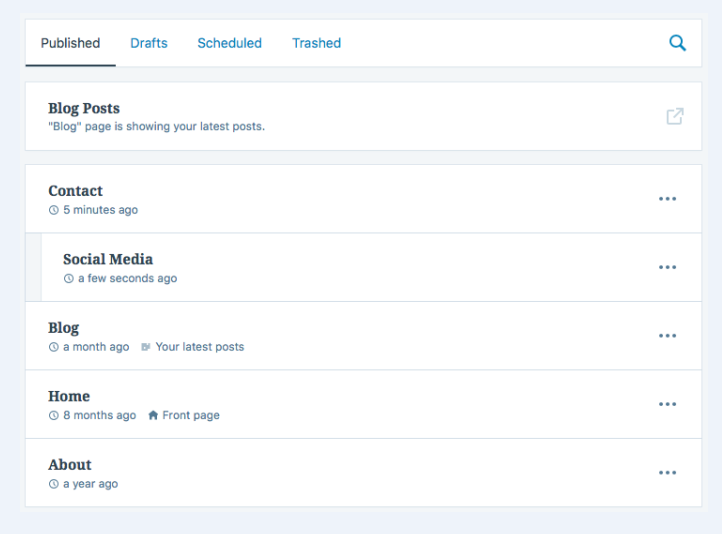 Next, click on these pages' titles and choose the action you want to perform, including Edit, View Page, Stats, Copy or Trash.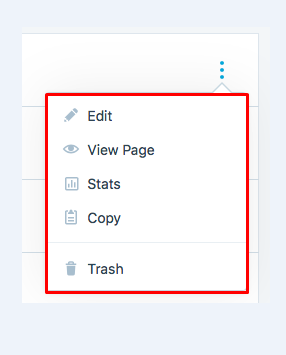 Step 2: Filter pages
Take note that there are some of the categories, consisting of the published, scheduled, drafts, and trash ones. All you need to do is to select your magnifying glass to help search for many pages.

Step 3: Delete and restore pages
If you want to remove any pages without getting rid of them immediately, the Trash section will help you with that. However, things in the trash can be easily restored or deleted up to one month after you put them in the trash.

In order to restore pages in your trash, you can choose the Trash link located on the top of your page and click Restore after choosing the three little dots to the right of your pages.

If you want to delete any pages permanently, choose the Trash link and click on Delete right away.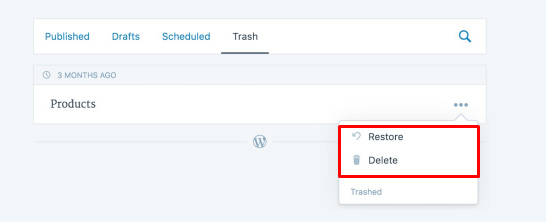 Step 4: Quick and bulk edit
To quickly edit:
Choose Pages -> All Pages in the WP Admin Dashboard and you will see Quick Edit as hovering over the pages' title.

Quick Edit lets you change details like title, date, author, slug, privacy, order, template or status.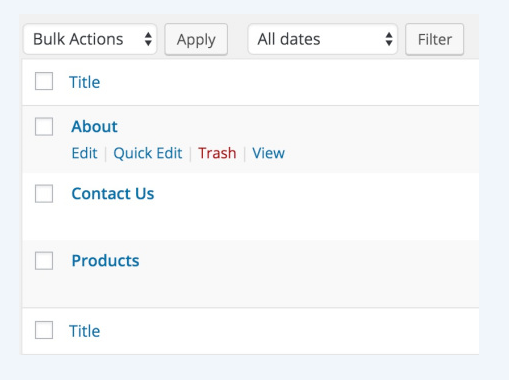 To bulky edit:
Select some pages by using your checkboxes on the left side.

Choose Bulk Actions menu, go to Edit and Apply.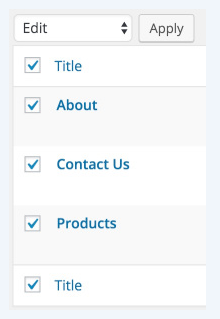 When you are finished with available selections for your bulk editing, make sure to press on Update.
Step 5: Configure the screen
On the top right of your screen, Screen Options dropdown list appears to help you show or hide the displayed columns on Edit Pages Screen.

Conclusion
In brief, we hope that you are satisfied with our answer on how to modify pages screen on WordPress to give you a hand in building up your pages and make them more professional. You can read more about related topics here. If you have any questions or problems, don't hesitate to leave us a comment when you find hard to complete the task.