As you might not know about, WordPress is known as one of the most powerful tools and can be straightly used. However, while using WordPress, you can see that there are some changes which are hard to make without any code or third-party tools and one of the most popular cases is that merchants want to hide pages on WordPress.
In some specific situations, you might not want to show several of your and allow it to appear in your top navigation area of the theme or in your Pages Widget in your sidebar.
Therefore, in this tutorial, you will be shown how to hide pages on WordPress in Shopify and there are two different ways to help you complete this task.
How to hide pages on WordPress
How to hide pages from the Navigation Menu
It is more likely that when you have already set up a front page, you might want to hide your pages from the navigation menu. However, many themes add a Home link to the top navigation although no pages are existing, which means that you can have up to two "home" link when you want to make a homepage. Hence, one of the easiest ways to hide the page from the navigation menu is setting up a custom menu as being instructed below:
Step 1: Choose Appearance -> Menu.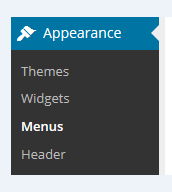 Step 2: Name your menu.
Step 3: Press on Create Menu.

Step 4: Create a custom link by inserting your own blog URL with the Home name, then choose Add to Menu.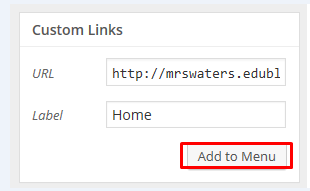 Step 5: Go to pages you would like to include into your menu before choosing Add to Menu.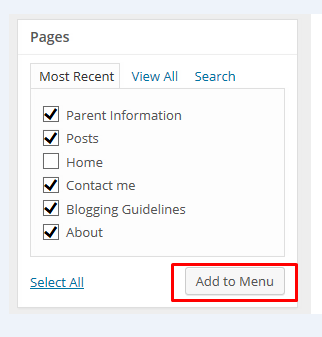 Take note that you do not choose the Home page since you are using the custom link for your Home page.
Step 6: In this step, you can drag or drop your menu items to modify the order in your own menu.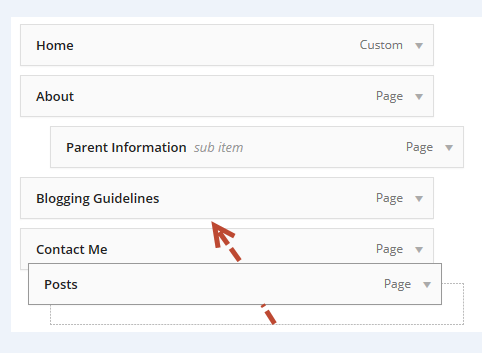 Step 7: Choose Primary menu in case you want to show your new one in your top navigation on the blog.

Step 8: Don't forget to Save Menu.
How to hide pages from Page Widget
Pages are also hidden in your Pages Widget by using the Exclude option.
In fact, if you want to exclude any pages from being shown, you can easily type your Pages IDs and make sure to get them separated by commas.

In order to find the Page IDs, you can choose Pages -> All Pages and select the page's title. As the page opens in the edit mode, you can see ID in the URL in numbers in the bar's address of your web's browser. This kind of number is known as the page ID. You can look at the following picture to understand how this can be done.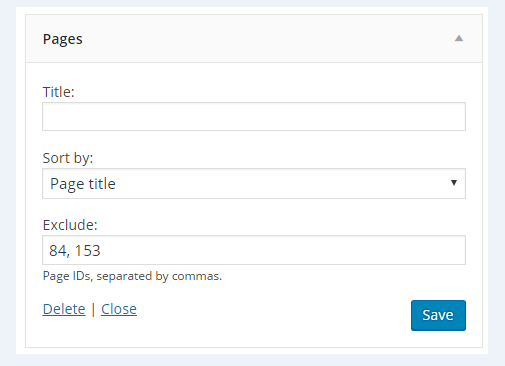 How to hide pages using a custom menu widget
Another way to hide pages on WordPress is using your custom menu widget. To do this, you are required to set your own custom menu in Appearance > Menu. Next, when adding your widget to the sidebar in Appearance > Widgets, you can see your widget settings like this:
Title: Let you insert your custom title.
Select Menu: Use to choose which customs menus you want to show.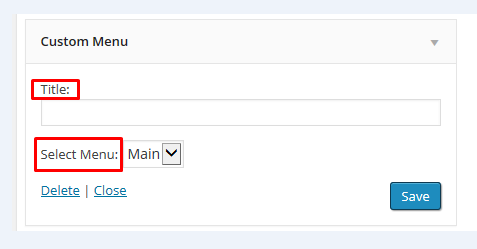 Conclusion
We hope that this article on how to hide pages on WordPress can help you complete your task. Tell us which ways you will apply to hide your pages on WordPress. If you have any problems or request, don't hesitate to leave us your comments.