With Shopify, you are able to import existing customers information by using customer CSV file. In computing, CSV stands for Comma-separated Values. The CSV file is a delimited text file that allows data to be saved in a table-structured format. Each line is a data record in which each value is separated by commas.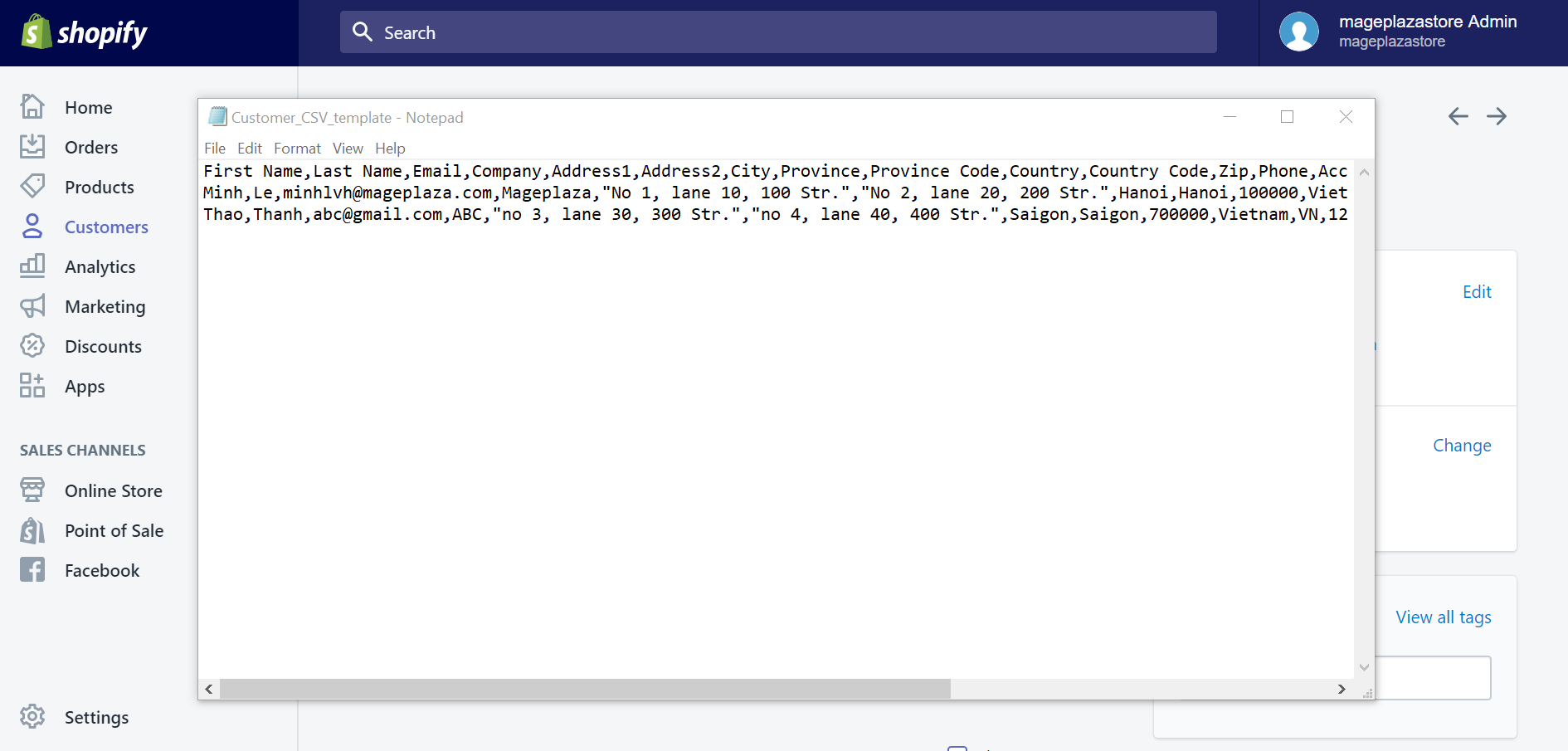 In order to import your database from other platforms like Google Sheet or Microsoft Excel to Shopify admin account, you need to export it to .csv format first. Currently, Shopify only supports UTF-8 encoding. Therefore, in order to avoid some incorrect characters appeared in your data from transporting between platforms, we suggest you should remember to transform your data to the proper format (.csv with UTF-8 encoding) before importing to Shopify.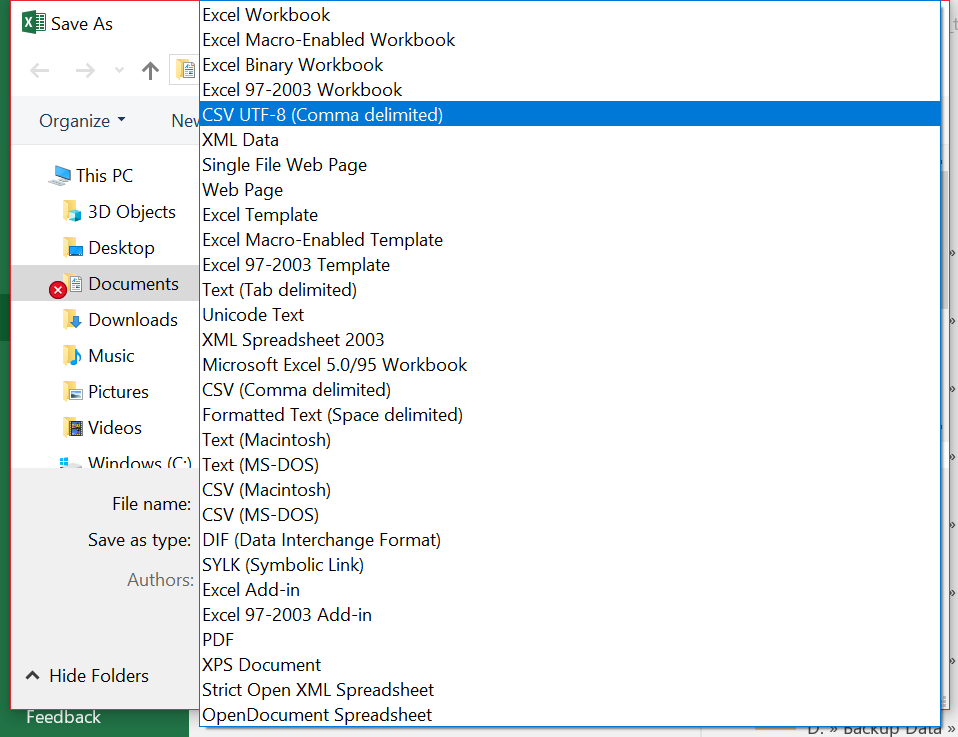 You can refer Shopify's template of customer CSV file in this link.
How to import existing customers using the customer CSV
Step 1: Go to Customers
After logging in and accessing Shopify admin interface, take a look at the menu list on the left side of the screen. At there, you will have to click Customers.
Step 2: Click Import customers
By clicking Customers, a section will appear with a list of your customers. In this section, you have to click on Import customers line at the top left corner of the list, beneath the Customers title.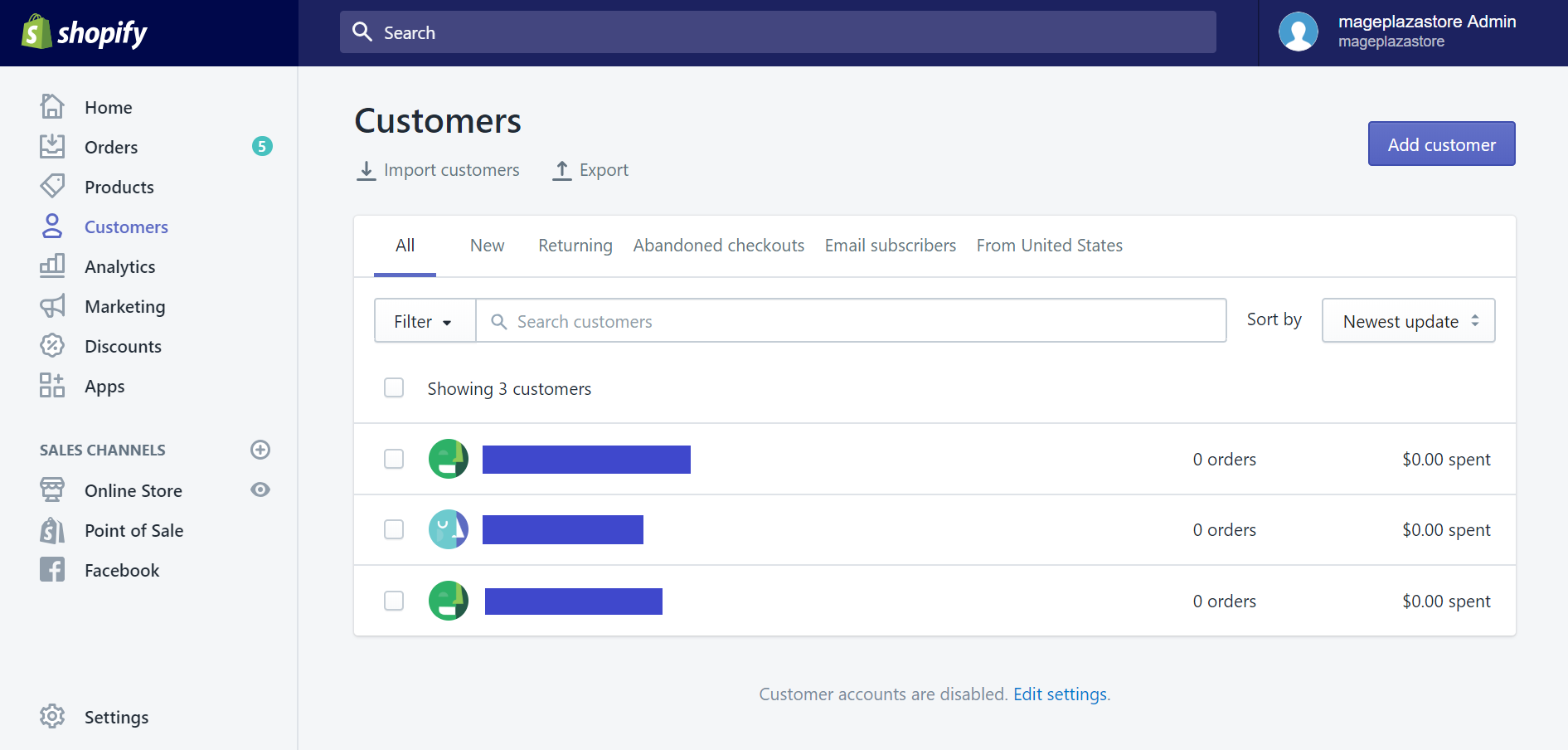 Step 3: Upload your customer CSV file
The Import customers by CSV window will appear right after. In the window, click Choose File to browse the CSV file in your device. If you want to update new information for existing customers, you can put a tick to Overwrite existing customers that have the same email or phone.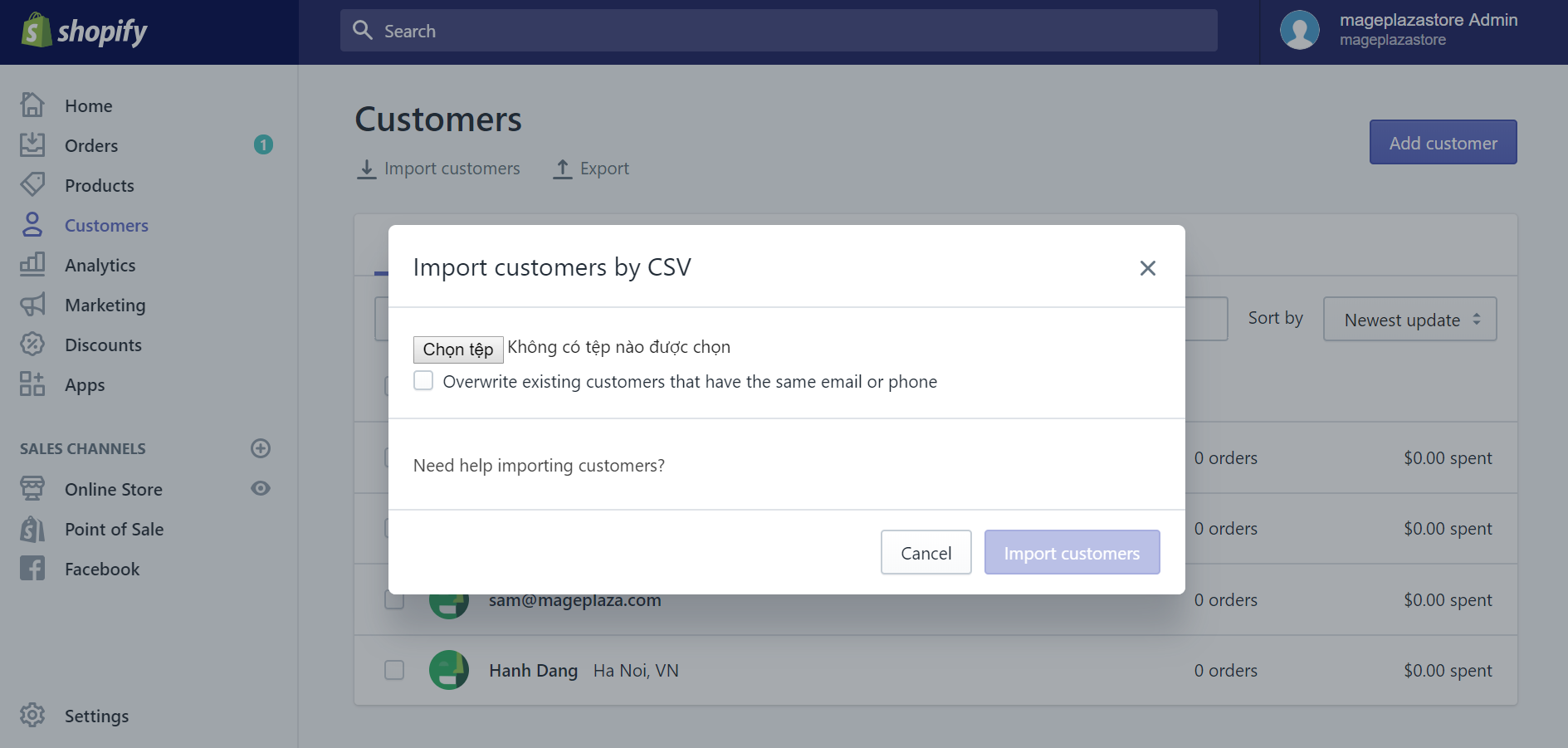 Step 4: Confirm your import
After uploading the CSV file from your device, please click on Import customers button to confirm your sequence.
And there we go, customers' information has been updated successfully!
Summary
The customer CSV file seems to be complicated at the first look. However, once you get used to the format, it will become very handy in the future. By using CSV file, you are not only able to upload, update customers' information, but this format also works with data of orders, products, inventory, etc.
Related Posts: