As we have known from the last article about CSV format and how to import existing customers using the customer CSV. When building your online store with Shopify, you may need to export customers information to third-party systems for a lot of different accounting reason.
With Shopify, you can also do the reverse, exporting existing customers to a CSV file.
Related Posts:
How to export existing customers to a CSV file
Step 1: Go to Customers
After logging in and accessing Shopify admin interface, take a look at the menu list on the left side of the screen. At there, you will have to click Customers.
Step 2: Click Export
By clicking Customers, a section will appear with a list of your customers. In this section, you have to click on Export line beneath the Customers title.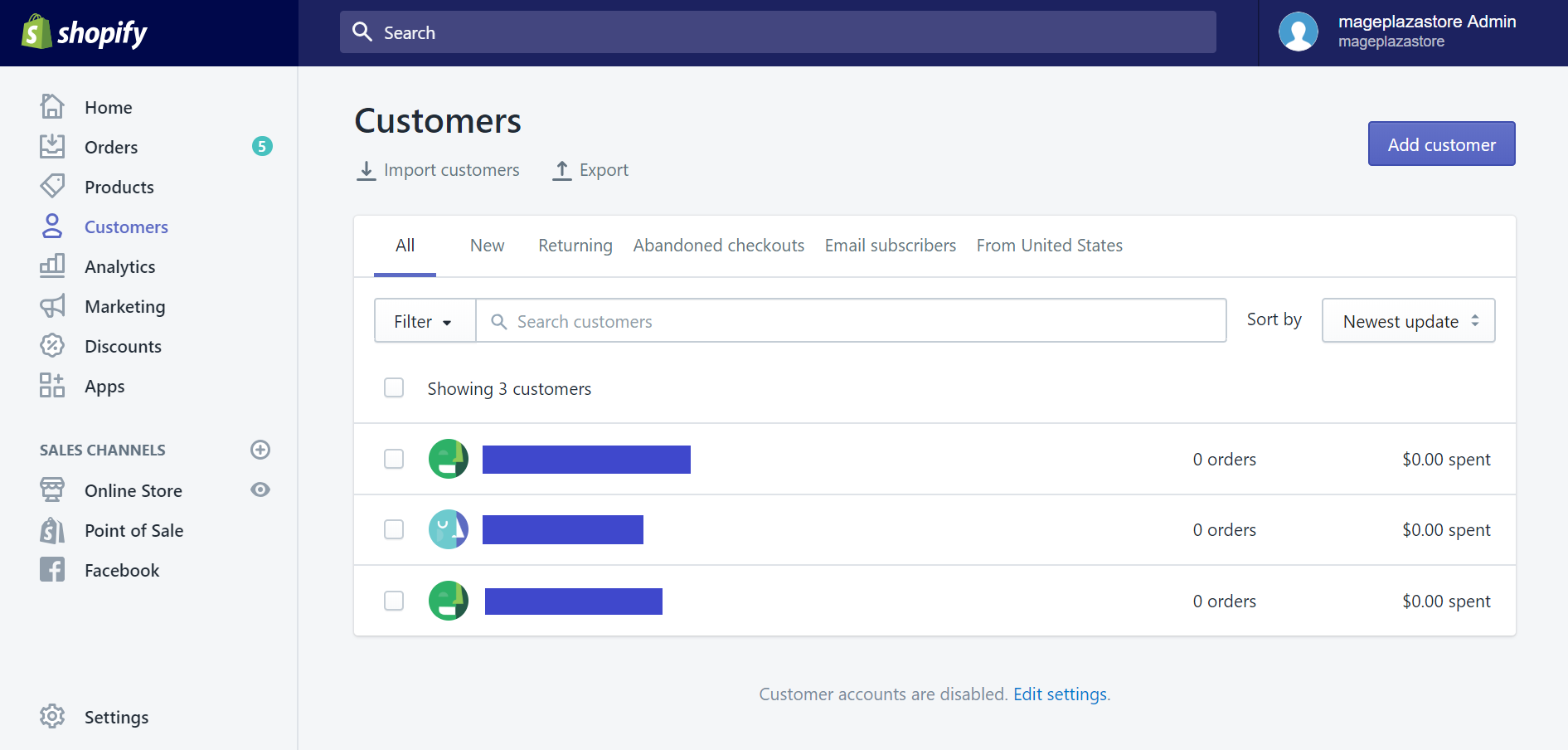 Step 3: Select export option
The Export customers window will appear right after you click Export. In the window, you need to choose which customers' data you want to export. There are some options you may consider:
Current page: the data of customers currently showing in the page on your screen will be exported.
All customers: literally, this option will export all customers' data of your store.
Selected customer: you are also able to select several particular customers to export.
Current Search: choosing this allows you to export a filtered list of customers.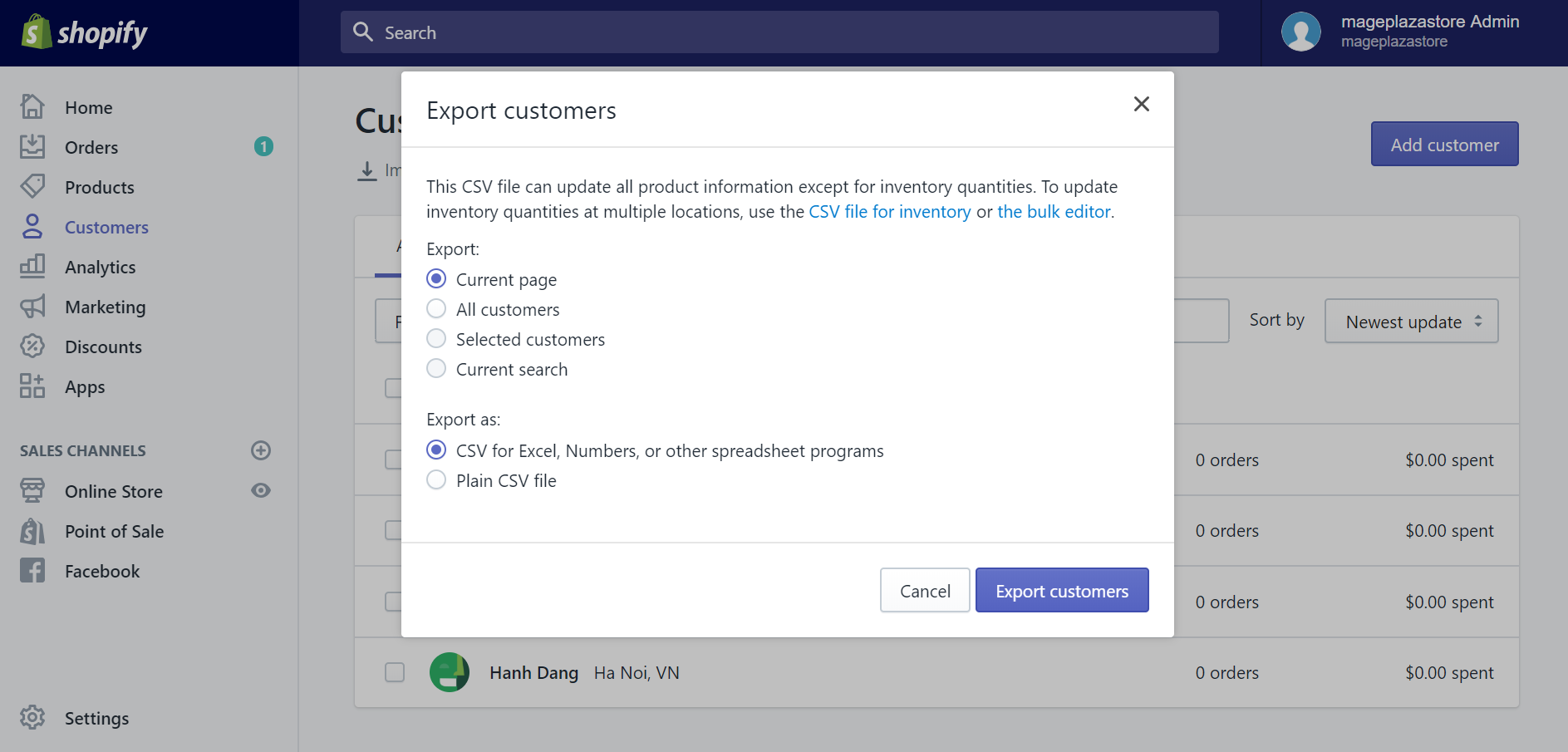 Step 4: Select format of the export
After choosing one of those export modes, you also have to choose format for your export after exporting customers data to csv files.
CSV for Excel, Numbers, and other spreadsheet programs: choose this if you are about to use a spreadsheet program to open your customers' data
Plain CSV file: choose this option in case you want to use a plain-text editor to open the data.
Step 5: Confirm your export
Click on Export customers to confirm your sequence.
Summary
With Shopify, you can import and export data of your existing customers from different devices or software, using the customer CSV file. So easy and handy, isn't it?