An excerpt is a short text that you can use as a summary for your post. It will be displayed on your homepage, RSS feed, or archives page depending on your theme as a preview of the post which helps readers know about the content they will read.
Your theme determines whether or not the excerpt is included a link that redirects your visitors to the full post. Besides, using excerpt is entirely optional then you can decide to apply it for your blog based on your needs. If you want to use them for your posts, you can follow this writing to know how to generate excerpts on Wordpress.
How to generate excerpts on Wordpress
Step 1: Choose a post
First of all, you must log-in to your account on Wordpress then find the post you want to display excerpt in the All post and open it. If you want to create a new post with the excerpt, select Add new under the Post section.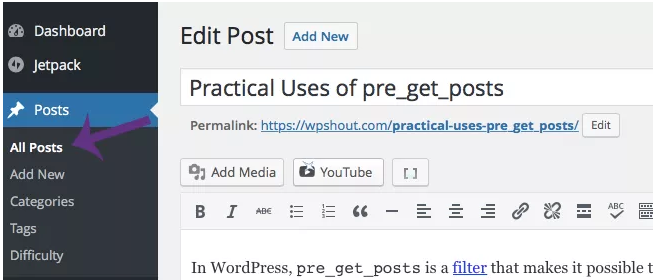 Step 2: Click More options
In the Editing post section, press on More options on the top right of the screen display.
Step 3: Enter the text in Excerpt
More settings and options to set up the blog post will appear on your screen that you need to look for the Excerpt. Below its title, there is a box then you can add your content here, maybe a summary or short introduction about your post. There is a note that you should write it concisely because Wordpress only displays 55 words for this feature, hence if your content is longer, it will automatically be cut down.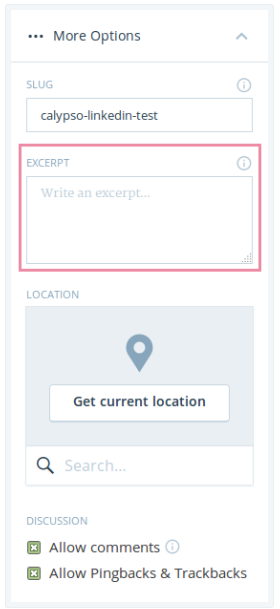 Step 4: Select Update or Publish
After adding your content to the Excerpt, do not forget to store it, hence, it can appear on your page. If you would like to edit an existing post, click on Update. Meanwhile, choose Publish if you are creating a new one. Below is an example of how an excerpt will look like on the homepage: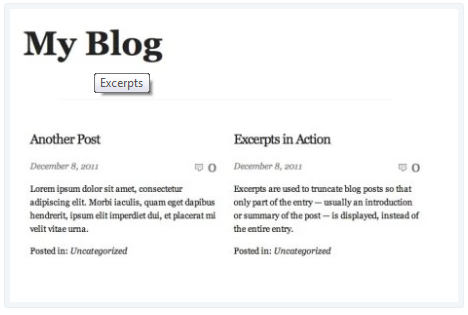 As mentioned in the first part, there is maybe the difference in the display between themes that above is the example for Inuit Types theme. If you click on the title of the post, you will be linked to the full-length version as followed: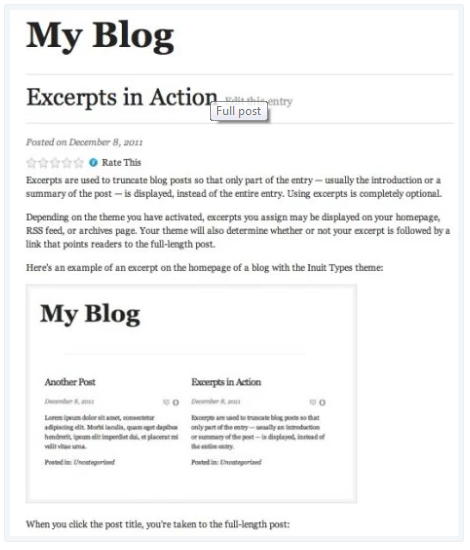 Conclusion
To sum up, this writing has given you the instruction on how to generate excerpts on Wordpress. It is quite simple that you can handle the whole process in just two or three minutes. However, be noted that excerpts only work for certain themes or in other words, only some themes supports the use of excerpts then do not panic if you follow the steps but receive nothing. Moreover, your reader can see the excerpt of a post on the main blog page only but not on the post itself. With all my effort, I hope that you enjoy the reading time and find this article helpful.