Published on
12+ Best wordpress Breadcrumb Apps in 2023
Author

Author

Author:

Sam Thomas

Twitter
12+ Best Shopify Breadcrumb Apps from hundreds of the Breadcrumb reviews in the market (Shopify Apps Store, Shopify Apps) as derived from AVADA Commerce Ranking which is using AVADA Commerce scores, rating reviews, search results, social metrics. The bellow reviews were picked manually by AVADA Commerce experts, if your app about Breadcrumb does not include in the list, feel free to contact us. The best Breadcrumb app collection is ranked and result in June 4, 2023, the price from $0. You find free, paid Breadcrumb apps or alternatives to Breadcrumb also. The Top 50+ Shopify Free Apps for Every Store.
Quick Comparisons of the Best Shopify Breadcrumb Apps
| Logo | App Name | Vendor | Pricing | Rating | Action |
| --- | --- | --- | --- | --- | --- |
| | Breadcrumb NavXT | John Havlik | 0 | 4/5 ⭐️ | |
| | Breadcrumb | PickPlugins | 0 | 4/5 ⭐️ | |
| | Flexy Breadcrumb | PressTigers | 0 | 5/5 ⭐️ | |
| | Schema Breadcrumbs Markup | JS Morisset | 0 | 4/5 ⭐️ | |
| | WooCommerce Breadcrumbs | Anthony Hortin | 0 | 4/5 ⭐️ | |
| | Breadcrumbs for Elementor | WWPixels | 17 | 4/5 ⭐️ | |
| | Schema Breadcrumbs | Dean Williams | 0 | 4/5 ⭐️ | |
| | Gryphon SEO Tools WordPress Plugin | CodeRevolution | 29 | 5/5 ⭐️ | |
| | Yummi Breadcrumbs | Alex Egorov | 0 | 4/5 ⭐️ | |
| | Hot Breadcrumbs | HotThemes | 0 | 4/5 ⭐️ | |
#1 Breadcrumb NavXT by John Havlik
One of the website components that Google loves is breadcrumbs. It does matter in SEO as Google now has replaced URL in search results with the pathlink for its users. Get schema valid breadcrumbs for your website now with Breadcrumb NavXT.
Breadcrumb NavXT is a powerful tool to build RDFa-based breadcrumbs on your website or blog. These breadcrumb trails can be adapted to the needs of any WordPress website. The administration interface supports easy configurations so that the values for most programs can be configured. Moreover, it supports showing subsites and the global settings for all of them can be found in the network admin settings page for effective breadcrumb management. The plugin is extensive via OOP by adding codes to your templates. Moreover, it supports multiple languages through support popular multilingual plugins such as polylang, bbPress or BuddyPress.
Breadcrumb NavXT was written down to be stronger than its predecessor famous WordPress plugin Breadcrumb Navigation XT. This is certainly a recommendation for those who are looking for a strong breadcrumb plugin.
Features Highlights
Generate breadcrumbs based on RDFa format
Customize default values
Manage breadcrumbs for all subsites
Compatible with WPML
Polylang
Support shortcode for plugin extension
Price: 0
Rating: 4 / 5
#2 Breadcrumb by PickPlugins
Breadcrumb is a pefect tool for visitors keeping track of their location. By installing this plugin to your Wordpress site, you can display Breadcrumb navigation anywhere your website via short-codes.
Breadcrumb can be used on any post type, any page type such as homepage, parent pages, author page, archive page, tag page, custom taxonomy page, search page, woocommerce shop and product pages. The custom front text feature lets you easily display custom prefix text before breadcrumb start. Moreover, you can set your custom separator text as you wish and match it with your theme. You can also hide the last separator if you want. There are several options you can do to your breadcrumb text and link. For example, you can limit word count or character count on link text and use set custom ending text. Besides, you are free to choose the custom font size for your link text and set colors for separator and background.
Breadcrumbs are important to maximize your SEO efforts for your WordPress website or blog. They make your blog or website navigation structure nice and well looking. If you have not used any plugin or add breadcrumbs in your site, then you should download Breadcrumb early.
Features Highlights
Display breadcrumbs on multiple positions
Custom prefix and link text
Custom separator text
Limit word link text
Custom text color and font
Price: 0
Rating: 4 / 5
#3 Flexy Breadcrumb by PressTigers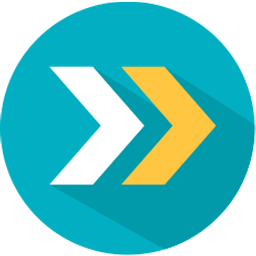 Flexy Breadcrumb is a SEO friendly breadcrumb generator plugin for your Wordpress blog or website. It will help you to have a perfect navigation structure and encourage your users to browse more on your site.
Flexy Breadcrumb generates breadcrumbs based on the schema structure; therefore, it is very SEO friendly. Besides these most important features, this plugin also gives you the tools to change the breadcrumb separator via shortcodes. Moreover, you would have the ability to set home text as well as end text. Plus, for Home, you can switch from text to beautiful icon instead. The ending text for the navigation menu can be limited by word count or character count. Ultimately, flexibility and customization are what users love from this breadcrumb plugin. You are not only able to change the color of text, link, separator but also determine the font size of the breadcrumb trail. All of these options are found in the Settings menu.
Flexy Breadcrumb is very easy to use and highly flexible. It is recommended for both newbies and Wordpress masters with some coding skills.
Features Highlights
Add SEO friendly breadcrumbs
Change breadcrumb separator
Set home text and end text
Set word limit for navigation menu
Customize text font and color
Price: 0
Rating: 5 / 5
#4 Schema Breadcrumbs Markup by JS Morisset
Would you like to create the best customer journey when they visit your page? Would you like to manage your website better? Schema Breadcrumbs Markup is your great tool to add breadcrumbs list.
What are breadcrumbs? Breadcrumbs or breadcrumb trail is a navigational aid that allows customers to know their location in the context of a website. The plugin has a lot of plus points. First of all, Schema Breadcrumbs Markup adds breadcrumbs to posts and pages. It uses the Schema JSON-LD format for your breadcrumbs markup. It means that a user can navigate all information in the site hierarchy. Second, you do not need to modify and update available templates. It is easy to activate and deactivate the plugin to enable and disable the addition of Schema Breadcrumbs Markup. Last but not least, the plugin requires WPSSO CORE which is an add-on for the WPSSO Core. The WPSSO includes the best and most complete Schema markup for your content.
Furthermore, it takes you a few more steps to install the add-on. The first step is to access the admin section, select the SSO menu item and select the complimentary add-on settings page. Then, you scroll down and locate Schema Breadcrumbs Markup add-on. The last step is to click the add-on details and install link.
Features Highlights
Add breadcrumbs to posts and pages
Require WPSSO core plugin
Not modify or update templates
Select between ancestors or categories
Work with Schema JSON-LD
Price: 0
Rating: 4 / 5
#5 WooCommerce Breadcrumbs by Anthony Hortin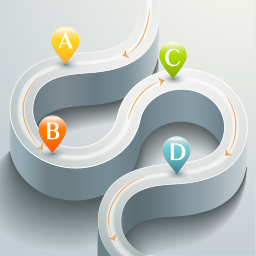 WooCommerce Breadcrumbs is a feature-rich WordPress plugin that allows you to generate and restyle the WooCommerce breadcrumbs. It is very easy to use and works perfect on any devices and browsers.
As well as the feature to create breadcrumbs on your website or create Home text and URL, this plugin also gives you the ability to disable them completely, so they no longer display. Just uncheck the "Enable breadcrumbs" box and it's done. Moreover, the breadcrumb separator can be used between the breadcrumbs. You are offered with better choices for styling your breadcrumbs in various ways by modifying the HTML around your breadcrumbs. You can restyle your breadcrumbs by replacing the default breadcrumbs linked with a separator character and changing to display an unsorted list of links instead. In addition to that, WooCommerce Breadcrumbs offers you the tools to change the HTML that wraps around your breadcrumbs. You may wrap your all or selected breadcrumbs, either before and after the breadcrumbs.
Woocommerce Breadcrumbs has been aimed to bring you an excellent breadcrumb structure of your products. This would help your website navigation look good and maximize your SEO efforts.
Features Highlights
Generate/disable breadcrumb
Separate breadcrumbs
Change breadcrumb style
Wrap before/after breadcrumbs
Add Home text and URL
Price: 0
Rating: 4 / 5
#6 Breadcrumbs for Elementor by WWPixels
Breadcrumbs for Elementor is a Breadcrumbs for Elementor is a plugin connected with Elementor to make it easy for a website developer to create breadcrumbs on Wordpress site. To use this plugin, installing Elementor beforehand is a must.
Breadcrumbs for Elementor automatically creates the breadcrumb base on page hierarchy for you in the dynamic mode. On the other hand, you may create static breadcrumb as you want. These breadcrumbs can also be removed in a very easy way. Breadcrumbs for Elementor is Google schema ready, which means you can easily enable or disable Google schema for the breadcrumbs. Besides, there are some customization options that you may want to use to fit with your website design. Breadcrumbs for Elementor brings you 8 predefined layouts to choose from as well as the great flexibility to set the color and font size.
This plugin is extremely lightweight since it uses pure and simple CSS files instead of jQuery. Moreover, you will receive 24/7 support from the developer team upon your purchase.
Features Highlights
Automatically create breadcrumb
Switch between dynamic and static mode
Freely pick from 8 layouts
Custom text color and font size
Compatible with Google Schema
Price: 17
Rating: 4 / 5
#7 Schema Breadcrumbs by Dean Williams
Breadcrumb would show the users a better idea of how the site is located and encourage them to browse more. Add breadcrumbs for your Wordpress site within several clicks with the lightweight and easy to use plugin - Schema Breadcrumbs.
Schema Breadcrumbs lets you easily add valid schema breadcrumbs to your website. Currently, this breadcrumb plugin supports four frameworks including thematic, hybrid, thesis and Wordpress framework. It is integrated with RDFa Breadcrumbs and Yoast Breadcrumbs. If you are using two of them or a supported framework, the plugin will be automatically activated without a single line of code. Just enable the plugin and check the option "Try to add automatically box". However, if you don't use one of those, manually activating Schema Breadcrumbs is still quite easy by adding one line of code wherever you want the breadcrumbs to be displayed in your templates.
Schema Breadcrumbs is not the most popular breadcrumb plugin out there, but it's still a strong recommendation. This plugin is super lightweight and works smoothly on your website.
Features Highlights
Add breadcrumbs automatically
Add breadcrumbs manually with shortcode
Support 4 frameworks
Integrated with RDFa breadcrumbs
Integrated with Yoast breadcrumbs
Price: 0
Rating: 4 / 5
#8 Gryphon SEO Tools WordPress Plugin by CodeRevolution
Gryphon SEO Tools Plugin is a strong instrument to enhance the search engine ranking of your website. High ranking of search engines will drive more clients to your website without making a further effort.
Gryphon SEO Tools has a long list of cool features provided for you. To begin with, start boosting your website with the meta tags inclusion. This includes Facebook, Twitter, Google, and other common meta tags, just name the network, and the plugin itself will include it for you. The next thing you can do is to link your website into your social network pages such as Facebook, Twitter, Pinterest, and Instagram. Are you concerned that the search engines will not completely crawl your website? The generator of the sitemap will assure you that the bots will see every page on your site. What's more, check how the website crawler simulator is used by Google to navigate your site. This will detect if your website or any other mistakes are not discovered. You can also enhance the experience of our tourists by adding breadcrumbs to your website.
If your content is SEO friendly, tourists will be able to convert to your subscribers or internet shoppers afterward. The plugin needs only a few fast settings and works on mobile devices and desktop machines regardless of which browser is being used.
Features Highlights
Complete meta tags inclusion
Link your social network pages
Automatically generate sitemap
Add breadcrumbs to website
Check how Google crawl your website
Price: 29
Rating: 5 / 5
#9 Yummi Breadcrumbs by Alex Egorov
Yummi Breadcrumbs has been developed by a team of experts to deliver you an effective tool to generate breadcrumbs on your website. It is super easy to install and to use. Now you no longer need to put any code in files, just Install plugin and Activate it, that's all.
This plugin creates locational breadcrumb trails for your WordPress blog and website with support for inline subcategories showing. Beyond the automatic breadcrumbs generation feature, you are able to switch to the manual mode in the Options panel. What customers love about this plugin is that it is created based on SEO friendly 'Schema.org Microdata Breаdсrumbs' and 'RDFa Breadcrumbs'. This would be very useful for crawling search engines such as Google, Bing, Yandex and so on. Moreover, Yummi Breadcrumbs is integrated with AMP (Accelerated mobile pages), so your path link will look good even on mobile devices.
This plugin is super lightweight since it uses pure and simple CSS files with minimal PHP code. The configuration has always been simple so that settings can make even the most inexperienced user. User-friendly Administrative interface makes setting options easy.
Features Highlights
Create SEO friendly breadcrumbs
Manually add breadcrumbs
Integrated with AMP (Accelerated mobile pages)
Support RDFa and schema.org microdata
Support inline subcategories
Price: 0
Rating: 4 / 5
#10 Hot Breadcrumbs by HotThemes
If you are looking for an easy way to add breadcrumbs to your Wordpress website, Hot Breadcrumbs is here for you. Hot Breadcrumbs is super lightweight and can be activated after just a few clicks.
As its name suggests, this plugin allows you to show a pathway (or breadcrumbs) with the link hierarchy of your website. This plugin uses structured data to show breadcrumbs links. You would have full control to customize and separate them with HTML allowed as what you wish. This would allow your website users to have a better idea of how they got into a certain page and what the way back is. Showing a link hierarchy also has positive SEO effects and allows better crawling of your site. Besides the fundamental features, you will have several additional options such as an option to show or hide the home page link.
Breadcrumb is a necessary tool for any SEO analyst since not only did Google replace the URL in the search results with the site name and breadcrumb path for mobile users, but this feature also improves the overall user experience for your site which is an increased focus in SEO. So download Breadcrumbs today and see how it boosts your site's SEO.
Features Highlights
Generate and customize breadcrumbs
Separate breadcrumbs
Show/Hide homepage link
Show pathway with link hierarchy
Use structured data
Price: 0
Rating: 4 / 5
#11 SEO Breadcrumbs by Krnm Saikrishna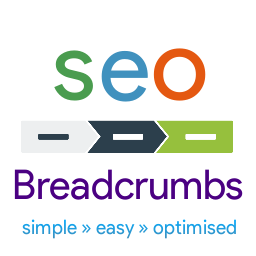 SEO Breadcrumbs brings users to a new level of searching and finding information and relevant topics. SEO Breadcrumbs is a powerful plugin that you can add five different breadcrumbs navigation to your WordPress website.
The plugin has three main advantages. First, SEO Breadcrumbs obviously helps to show breadcrumbs on posts, pages, custom taxonomies, archives, attachments, error 404, search page result and more. Moreover, you can control display for different types of breadcrumbs style as well as get five styling features from this plugin in-built. Second, the app sets the default style for smaller screens. The default allows changing the size of default to fit your screen on a mobile phone or laptop. Therefore, SEO Breadcrumbs is responsible for mobile. Last but not least, the plugin provides home icon control. It supports schema specification for rich snippets markup used by Google and other search engines.
In addition, the plugin also adds other features. SEO Breadcrumbs provides less markup for breadcrumbs, simple setting menu, SEO breadcrumbs widget, shortcode and faster generation time. Regarding these benefits, the plugin is such a useful one that helps to navigate your website. Why don't you download it now?
Features Highlights
Provide 100% SEO navigation markup
Attach breadcrumbs for all posts
pages
archives
Be responsive with mobile
Set default style for smaller screen
Provide home icon control
Price: 0
Rating: 5 / 5
#12 Catch Breadcrumb by Catch Plugins
Catch Breadcrumb is a feature-rich yet simple breadcrumb WordPress plugin that allows you to build a perfect navigation structure for your website. It is extremely lightweight and makes your website elegant looking and user-friendly.
Catch Breadcrumb lets you add sophisticated breadcrumb trails based on schema structure. It provides a responsive design and comes with features such as shortcode options, breadcrumb selectors, separators, and more. You can display the breadcrumbs in any positions, whether it is homepage, product page, author page and so on. As for homepage, you have the option of whether or not display the breadcrumb or not. In the Settings page, just check the homepage feature if you want to see a breadcrumb on the homepage. You can change the configuration accordingly on your website by customizing the plugin. For example, easily change the color of text link, separator, selector as well as their font size.
Catch Breadcrumb is extremely simple to use, provides a responsive design and is compatible with any device screens and browsers. It works smoothly on your website without affecting the loading speed.
Features Highlights
Add SEO friendly breadcrumb
Select and separate breadcrumbs
Display breadcrumbs in custom positions
Show/hide breadcrumb in homepage
Customize text color and font size
Price: 0
Rating: 5 / 5
Advertisement
How AVADA Commerce ranks 12 wordpress Breadcrumb apps list
These above 12 Breadcrumb apps for wordpress are ranked based on following criteria:
The ratings on $wordpress store
The app's rank on search engines
The prices and features
The app provider's reputation
Social media metrics such as Facebook, Twitter and Google +
Reviews and assessment by AVADA.io
Top 12+ wordpress Breadcrumb Apps
Special thanks to all vendors which contributed the best 12 Shopify Breadcrumb apps. We honestly recommend you to give every app above a try if possible. We create Shopify apps review series with the aim of helping Shopify online stores find the best Breadcrumb for their website. All of the information on the review (including features, description, prices, and links) is collected from the vendor's website or their own published page/ selling channels.
The list of the 12 best Shopify Breadcrumb apps is kept up-to-date on a regular basis by our team. Please feel free to reach us out if you have any questions related to this app review.
Don't see your app on the list? Wanna contribute more content to this review? Contact us
If you want to add or remove an item in the Breadcrumb list, feel free to contact us at Contact us
Find more themes, please visit our Shopify theme reviews!