6+ Best WooCommerce 2checkout Plugins from hundreds of the 2checkout reviews in the market (WooCommerce.org Plugins) as derived from AVADA Commerce Ranking which is using AVADA Commerce scores, rating reviews, search results, social metrics. The bellow reviews were picked manually by AVADA Commerce experts, if your app about 2checkout does not include in the list, feel free to contact us. The best 2checkout plugin collection is ranked and result in June 4, 2023, the price from $0. You find free, paid 2checkout apps or alternatives to 2checkout also.
Quick Comparisons of the Best WooCommerce 2checkout Plugins
ID
App Name
Vendor
Action
#1
2Checkout Payment Gateway for WooCommerce
N-Media
$Free
3.8/5 ⭐️
#2
2Checkout for WooCommerce
Emran Ahmed
$Free
5/5 ⭐️
#3
2Checkout Payment Gateway for WooCommerce Pro
Najeeb Ahmad
$$35
/5 ⭐️
#4
2Checkout Payment Terminal
CriticalGears
$$20
/5 ⭐️
#5
WP Super Pay
Codexpert
$
/5 ⭐️
#6
GetPaid
AyeCode Ltd
$Free
4.5/5 ⭐️
#1 2Checkout Payment Gateway for WooCommerce by N-Media
The 2Checkout for WooCommerce payment gateway plugin allows your customers to make secure online payments using the WooCommerce platform. Complete compatibility with the most recent releases of WordPress and WooCommerce. Second, make sure you're using a version of the API that's 2.0-
There is a nice 2Checkout plugin called 2Checkout Payment Gateway for WooCommerce that lets you take payments from your customers. Not only that, but the most recent releases of both WoocCommerce and WordPress provide full support for this plugin. As an added bonus, the premium version of this plugin includes support for both PayPal Direct Checkout and on-site credit card payment forms.
Features Highlights
Itemized Checkout to display each item with SKU/ID
Pass all billing and shipping data to 2CO purchase page
Enable/Disable Test Mode
ConvertPlus PopUp
Standard Checkout
Price: Free
Rating: 3.8 / 5
#2 2Checkout for WooCommerce by Emran Ahmed
Accept payments through PayPal, Visa, MasterCard, American Express, Discover, Diners Club, JCB, PIN debit cards with the Visa or MasterCard logo, and Debit cards with the Visa or MasterCard logo using the 2Checkout Payment Gateway for WooCommerce.
Online merchants may take payments from customers anywhere in the globe with 2Checkout, a streamlined, secure, and foolproof payment gateway. The payment system is compatible with over a hundred different shopping carts and has PCI compliance, a merchant account, protection against international fraud, and a payments gateway that is all set up and ready to go.
Features Highlights
Standardize checkout
Enable/disable 2Checkout
Visa. MasterCard. and American Express accepted
WooCommerce product types are supported
Payment gateway icons
Price: Free
Rating: 5 / 5
#3 2Checkout Payment Gateway for WooCommerce Pro by Najeeb Ahmad
The 2Checkout WooCommerce payment gateway is the only plugin linked with 2Checkout that can take payments from customers, and it is well-maintained and secure. Complete compatibility with the most recent releases of WordPress and WooCommerce. The 2.0 version of the API should be checked out. The review page for your basket itemizes each Product and its associated fees.
Users may bypass 2Checkout's billing and shipping steps to go straight to the payment screen. In case of a successful or unsuccessful fraud check, the order status will be updated immediately by INS. All the most recent WordPress and WooCommerce upgrades are included with the regular service.
Features Highlights
Test Mode is supported
Online Credit Card Form
Direct Pay Pal
Skip Shipping and Billing
Live non-supported currency conversion
Price: $35
Rating: 0 / 5
#4 2Checkout Payment Terminal by CriticalGears
Use the 2Checkout Payment Terminal to provide your clients a wide variety of payment options directly on your website. This well-organized WooCommerce 2checkout add-on will allow you to accept a wider variety of payment methods on your sites. Allow you to install and set up the plugin in under 5 minutes. After that, you may take credit card and other payment necessities from customers safely on any device. This, however, opens the door for customers from all over the world to buy your wares and pay you in a variety of currencies. This add-on is only available to users who have a 2Checkout account and have cURL enabled on that account.
Features Highlights
Secure the payment form using Google reCaptcha
Automatically add 2Checkout subscription plans
Configuration step edits existing files
Customers should see the service's pricing
Allow users to cancel subscriptions and return paid access.
Price: $20
Rating: 0 / 5
#5 WP Super Pay by Codexpert
The 2Checkout for WP plugin allows you to accept payments and donations using the 2Checkout payment gateway. Multiple payment forms may be created, each having their own unique settings for things like payment type, quantity, currency, and so on.
By integrating 2Checkout with AppThemes, you can start accepting payments right on your site. The plugin works with the following eight payment gateways: American Express, PayPal, Visa, MasterCard, Discover, Diners Club, and JCB. Based on the customer's location, one of 15 different languages will be presented at checkout. In addition, a total of twenty-six other currencies may be used. Automatic renewals of payments are not currently supported.
Features Highlights
8 payment methods and 26 currencies are supported
Available in 15 different languages
Receive payments through international Wire Transfer
Directly accept payments from AppThemes website
Create multiple payment forms
Price:
Rating: 0 / 5
#6 GetPaid by AyeCode Ltd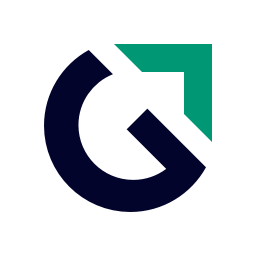 GetPaid is a widely-used WordPress add-on that facilitates the safe processing of online payments for goods and services. A well-named plugin with a straightforward layout that allows for effective usage by those with no coding experience. GetPaid also supports a wide variety of payment methods once installed. These include but are not limited to: PayPal, Authorize.Net, Worldpay, Stripe, Cheque Payment, eWay, Cash on Delivery, and many more. Gain efficiency by effortlessly handling core operations including taxation, value-added taxation, invoicing, and payment. Make a one-of-a-kind payment form design using one of the provided templates. Give your customers a pleasant online purchasing experience by providing a simple and secure payment gateway.
Features Highlights
Create one-time or recurring-payment items
Free trial or name-your-own-price
Buy Now Buttons help you sell online
Optimized landing pages may have inline checkout forms
Send consumers online-payable invoices.
Price: Free
Rating: 4.5 / 5
How AVADA Commerce ranks 6 Shopify 2checkout plugin list
These above 6 2checkout apps for Shopify are ranked based on following criteria:
The ratings on $Shopify Plugins
The app's rank on search engines
The prices and features
The app provider's reputation
Social media metrics such as Facebook, Twitter and Google +
Reviews and assessment by AVADA.io
Top 6+ $Shopify 2checkout Apps
Special thanks to all vendors which contributed the best 6 WooCommerce 2checkout plugins. We honestly recommend you to give every app above a try if possible. We create WooCommerce Plugins review series with the aim of helping Shopify online stores find the best 2checkout for their website. All of the information on the review (including features, description, prices, and links) is collected from the vendor's website or their own published page/ selling channels.
The list of the 6 best WooCommerce 2checkout plugins is kept up-to-date on a regular basis by our team. Please feel free to reach us out if you have any questions related to this app review.
If you want to add or remove an item in the 2checkout list, feel free to contact us at Contact us
Find more themes, please visit our WooCommerce themes!