Published on
5+ Best Shopify Product warranty Apps in 2023
5+ Best Shopify Product warranty Apps from hundreds of the Product warranty reviews in the market (Shopify Apps Store, Shopify Apps) as derived from AVADA Commerce Ranking which is using AVADA Commerce scores, rating reviews, search results, social metrics. The bellow reviews were picked manually by AVADA Commerce experts, if your app about Product warranty does not include in the list, feel free to contact us. The best Product warranty app collection is ranked and result in January 3, 2023, the price from $0. You find free, paid Product warranty apps or alternatives to Product warranty also. The Top 50+ Shopify Free Apps for Every Store.
Advertisement
Quick Comparisons of the Best Shopify Product warranty Apps
| Logo | App Name | Vendor | Pricing | Rating | Action |
| --- | --- | --- | --- | --- | --- |
| | Clyde | Warranty Platform | Clyde | Free to install. External Charges may apply. | 3.9/5 ⭐️ | |
| | Warranty Management | Webkul Software Pvt Ltd | $9/month. 10-day free trial. | 5/5 ⭐️ | |
| | Warranty Registration | Profit | ProfitFire | $14.99/month | 3.6/5 ⭐️ | |
| | My Product Registration | Varify | $15/month. 5-day free trial. | 4.8/5 ⭐️ | |
| | Cover ‑ Warranties Made Easy | Cover Financial Inc. | Start from $0/month | 0/5 ⭐️ | |
#1 Clyde | Warranty Platform by Clyde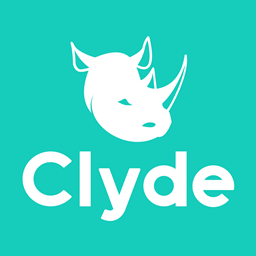 Clyde/Warranty Platform developed by Clyde provides users with product protection and help them increase passive income. The app helps upsell the product coverage to boost up order sizes and sales. Clyde connects to your Shopify stores as well as control sales contracts created through your site and you use the app's web app for B2B, along with in-store sales. Besides, Clyde works with multiple insurers to provide you with coverage plans for many products. The app can guarantee to cover all accidents and match each of the products to offer the best value to the customers. Also, Clyde's contracts can be customized to fit your online business. Moreover, Clydes can help admin to drive sales without requiring additional work with its autopilot's features. With autopilot match, you can post new products or change the prices. Autopilot Margins drives you the most profits and Autopilot Launch can match your products to the contract and get it launched to your site.
Features Highlights
Provide users with product coverage to boost order size
Protect users'purchases from accidents to increase conversions
Connect with reputable insurers
Focus on revenue without additional work
Connect Shopify stores and control all sales contracts
Price: Free to install. External Charges may apply.
Rating: 3.9 / 5
#2 Warranty Management by Webkul Software Pvt Ltd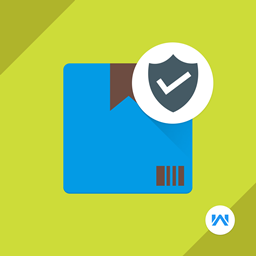 Warranty Management by Webkul can aid in boosting up your sales and from now on, you can include Warranty into all of your products. When you add it, your customers will see the same on products while they are purchasing the similar ones. The app provides you with amazing configurations to aid in installing the app and allows admin to make a decision on if the warranty is on-site and off-site. In addition, emails are fully customized to be given to your customers for warranty extension or expiration. Besides, your customers are able to see their records of product warranties in the "My Account" field on your Shopify stores. With the admin, you can view the Warranty Details of your customers just by choosing "View Details" section in the app's action menu. Also, reminder emails can be sent to your customers from your warranty customer details page. Don't worry that the app offers you 10 days of free trials and you can take advantages of its features before buying.
Features Highlights
Add warranty to each product to boost up sales
Allow admin to decide the status of warranty
Customize emals to send to customers for warranty extension and expiration
Let admin see warranty details of customers
Enable customers to manage or extend product warranties
Price: $9/month. 10-day free trial.
Rating: 5 / 5
#3 Warranty Registration | Profit by ProfitFire
The Warranty Registration plugin lets your customers come back to your store and sign in a product code, in conjunction with their name, email cope with, smartphone number, and bodily deal with.
You can now offer an extraordinary guarantee carrier to your customers. Think about all the things you'll be capable of doing as soon as you may touch your clients that buy your products in retail shops, on Amazon and other marketplaces. You may electronic mail product updates, protection warnings, or maybe release new products for your present warranty customers. It's a first-rate advertising tactic utilized by many huge manufacturers. This plugin indicates a customizable warranty registration page. As soon as your purchaser registers in your save, you'll have all of their statistics saved to your database as a patron, and particularly tagged with a preferred 'warranty' tag, as well as being tagged with the specific product code they registered with.
This Warranty Registration App lets in a splendid opportunity to section your assurance customers and re-market to them on Facebook or different avenues.
Features Highlights
Support to edit and customize your warranty page.
Provide specifically tagged customers
Can promote to your Amazon customers
Can customize your warranty registration page
Can customizable thank you page
Price: $14.99/month
Rating: 3.6 / 5
#4 My Product Registration by Varify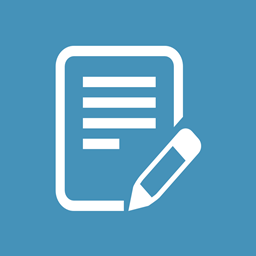 My Product Registration run by Varify enables customers to connect with their own products and helps store owners to take care of them. You can easily set up relationships with your customers by following their buying to boost up their happiness; hence, this allows you to provide services which your competitors might not have. In addition, the app offers a warranty to protect your customers and not to cause a headache. In fact, you can search products with autocomplete lookup and register many products immediately. You can upload photos, import serial numbers in bulk and export the registrations with your customer's details. Moreover, "thank you" emails are also sent to your customers and users are able to add multiple additional fields. Also, new updated and features are added and if you are paid subscribers, this will be free. Don't worry that you can drop the app's team emails for instant support if you have any problem with them.
Features Highlights
Simplifyr process of registration
Send thank-you emails to customers and inform users of new registration
Handle customer registrations and serial numbers of products
Add new features and updates
Offer warranty to protect customers
Price: $15/month. 5-day free trial.
Rating: 4.8 / 5
#5 Cover ‑ Warranties Made Easy by Cover Financial Inc.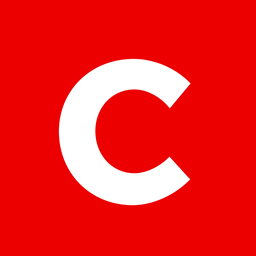 Cover – Warranties Made Easy developed by Cover Financial Inc. aims at offering the warranty on sold products in your Shopify store. The app makes it easy for the customers to buy the warranties as well as protection on commodities from your own stores. With the app, the customers can receive warranties by the time they buy products. You might not believe that you can boost up your sales margin by including a commission of 20% on the premiums. Like another app, Cover provides your customers with protection and warranties plans to products in your Shopify stores. The app can pre-select your products automatically. Whenever you install the app, you can choose the products and customize the appearance of how your customers buy the warranties and the rest is taken care of by the app. Take note that Cover offers integration with your store and branch to match your cover integration easily.
Features Highlights
Earn profits for each sold warranty
Include protectiont into online purchase
Allow to integrate store themes with cover integration
Customzie cover to match store theme
Provide users with protection and warranty to each product in Shopify store
Price: Start from $0/month
Rating: 0 / 5
Advertisement
How AVADA Commerce ranks 5 Shopify Product warranty apps list
These above 5 Product warranty apps for Shopify are ranked based on following criteria:
The ratings on $Shopify store
The app's rank on search engines
The prices and features
The app provider's reputation
Social media metrics such as Facebook, Twitter and Google +
Reviews and assessment by AVADA.io
Top 5+ Shopify Product warranty Apps
Special thanks to all vendors which contributed the best 5 Shopify Product warranty apps. We honestly recommend you to give every app above a try if possible. We create Shopify apps review series with the aim of helping Shopify online stores find the best Product warranty for their website. All of the information on the review (including features, description, prices, and links) is collected from the vendor's website or their own published page/ selling channels.
The list of the 5 best Shopify Product warranty apps is kept up-to-date on a regular basis by our team. Please feel free to reach us out if you have any questions related to this app review.
Don't see your app on the list? Wanna contribute more content to this review? Contact us
If you want to add or remove an item in the Product warranty list, feel free to contact us at Contact us
Find more themes, please visit our Shopify theme reviews!
People also searched for
shopify product warranty apps
product warranty apps for shopify
top product warranty for shopify
top shopify product warranty apps