Published on
11+ Best Shopify Product Image Resize Apps in 2023
11+ Best Shopify Product Image Resize Apps from hundreds of the Product Image Resize reviews in the market (Shopify Apps Store, Shopify Apps) as derived from AVADA Commerce Ranking which is using AVADA Commerce scores, rating reviews, search results, social metrics. The bellow reviews were picked manually by AVADA Commerce experts, if your app about Product Image Resize does not include in the list, feel free to contact us. The best Product Image Resize app collection is ranked and result in January 3, 2023, the price from $0. You find free, paid Product Image Resize apps or alternatives to Product Image Resize also. The Top 50+ Shopify Free Apps for Every Store.
Advertisement
Quick Comparisons of the Best Shopify Product Image Resize Apps
| Logo | App Name | Vendor | Pricing | Rating | Action |
| --- | --- | --- | --- | --- | --- |
| | SEO Suite: Image Optimizer | AVADA | Free | 4.9/5 ⭐️ | |
| | Photo Resize by Pixc | Pixc | Start from $0/month | 4.7/5 ⭐️ | |
| | Photo Resize | Pixc | Free to install. Additional charges may apply. | 4.7/5 ⭐️ | |
| | Bulk Image Edit | Hextom | Start from $0/month | 4.8/5 ⭐️ | |
| | SEO Image Optimizer ‑ SEO | Booster Apps | Free | 4.8/5 ⭐️ | |
| | SEO Image Optimizer & Resizer | SpurIT | Start from $0/month | 4.4/5 ⭐️ | |
| | Awesome SEO Image Optimizer | Awesome Store Apps | $9.99 | 4.6/5 ⭐️ | |
| | PixPix: Simple Image Editor | PixPix | Free plan available. 14-day free trial. | 4.7/5 ⭐️ | |
| | Resize Image and Optimize | pushdaddy.com | 0 | 3.4/5 ⭐️ | |
| | Photo Editor | POWr.io | Free | 5/5 ⭐️ | |
#1 SEO Suite: Image Optimizer by AVADA
Looking for an app to leverage customer experience with Blog and optimize your store SEO? Definitely, you should take a closer look at AVADA SEO Suite, one of the most necessary apps to build your Blog and boost SEO.
Thanks to the image optimization function, your Blog image weight is reduced significantly while the image quality stays unchanged. Furthermore, the app also supports you to create an HTML page, where you can display all blog links in one place to help your readers find them within a few seconds. Faster loading speed and easy navigation are critical elements to enhance customers' experience on your site. Together with meta description, which creates attention-grabbing titles for your Blog pages on search engines, other useful functions like Google Structure Data, Site Verification, Instant Page, etc., boosts your site ranking and Blog page particularly.
With AVADA SEO Suite, you can speed up your store on all devices and optimize your google search console and SEO manager performance via multiple tools. The app is an all-in-one SEO doctor for fresher-to-advanced SEO users.
Features Highlights
Optimizes all Blog images included
Helps users navigate through your Blog pages easily with HTML Sitemap
Earn more traffic to Blog pages with outstanding meta descriptions
Boost the search ranking
One click and auto run
Price: Free
Rating: 4.9 / 5
#2 Photo Resize by Pixc by Pixc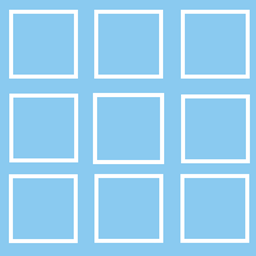 Photo Resize by Pixc developed by Pixc can resize and replace your product images automatically. You might need this app if you want your online store become professional. First, the app can make the photos the same ratio and replace your product images with the accurate resized photos on your website. Let's see how the app can work on your store. First, you can install the app by clicking "Get" button. When the app gets installed, your products will appear and the app can provide you with an overview of the number of images are not in the right ratio. Next, you can choose "Make all images square" to continue and the app will resize and then add space around those images to make it right. Don't worry that all of your photos are replaced automatically, the appearing on the website. You can store and re-store your original images at any time.
Features Highlights
Resize your photos automatically
Replace photos with resized ones
Make your store become professional
Make all your photos the same ratio
Restore any original photo at any time
Price: Start from $0/month
Rating: 4.7 / 5
#3 Photo Resize by Pixc
E-commerce is getting more and more popular as an international phenomenon. The only way that online buyers decide to buy is the product's images. The photos of items play important roles to increase sales. Therefore, the Shopify store owners should invest more about the professional and beautiful lookings. One of the best apps for the shop owners to improve their revenue is Photo Resize App. By Pixc experienced team, this app was developed with the most effective technologies and useful features. Using this image manipulation service, you can significantly improve the quality of your listings and drive more sales.
Different from other apps, this Photo Resize by Pixc allows the Shopify store owners to analyze all photos to know whether they need to be resized or not. With the automatical resize tool, it is easy for the app users to impress their visitors with the best. Moreover, they can choose the best images to replace all their product photos. In addition, this app is so useful to save time because it provides multiple image resizers.
Besides, the Shopify store owners can be supported by a perfect square ratio. It will make all images square squared automatically and perfectly. And then, the images will be replaced by them on your website so that it helps uniform on the shop's website and give them an outstanding look.
The visitors coming to the Shopify stores want to see their expected products so that the beautiful photos will help the online sellers to encourage their customers to purchase. This Photo Resize app is powerful but user-easy for any Shopify store owners can utilize it to maximize their sales.
Features Highlights
Allow to analyze all photos to know whether they need to be resized or not
Make the product's images more professional
Provide multiple image resizers to save time
Easy to install automatically
Support to replace the images easily
Price: Free to install. Additional charges may apply.
Rating: 4.7 / 5
#4 Bulk Image Edit by Hextom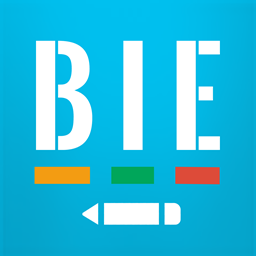 As you might not know about, most start-ups stop their business for the first year and lots of e-commerce website has failed in a year since they have no idea about golden rules. Besides products to sell, images play a critical role as an important asset of any e-commerce business. In fact, if your page can load fast, your e-commerce website can rank higher in Google, leading to the big amount of money you can get; however, not so many new e-commerce websites do not know this rule. Bulk Image Edit can help you reduce the size of image files with just a click without affecting image quality. As any new merchant, you need to do this first before starting running your store. In addition, the app can image file names and images with many templates to display your product names or type, etc. If you want to resize, crop, add text to the image, Bulk Image Edit can help you with that and you can check the preview after edited before creating tasks. Bulk Image Edit is easy to follow and come up with many available free plans.
Features Highlights
Customize every image and design to improve SEO
Optimize images to fit any social channels
Get your images protected from being used by another competitors
Change image file size without loosing any image quality
Preview images after being edited
Price: Start from $0/month
Rating: 4.8 / 5
#5 SEO Image Optimizer ‑ SEO by Booster Apps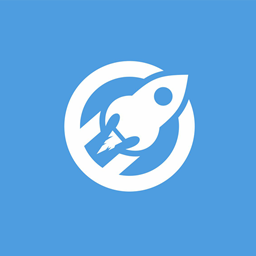 Nowadays, SEO is no longer a strange term to e-commercial workers. It is estimated that Google image is the most popular search in the world. As a result, SEO image optimizer is born to provide online stores with the best features to boost your sales revenue. The app mainly focuses on the SEO feature to push your products to the top searching result. Recently, the app has been upgraded into the new version ensuring that internet-based shops will experience the profession in working with SEO. In addition, in the latest version, the app can raise the speed of searching flow, and your items are highly likely to appear on the top list so, buyers tend to pay more attention to your website. Another important thing is that the app requires no-code installation. Just press the button to download and run the app. Last but not least, SEO images optimizer is totally free to use, therefore, online shops can boost the profits without spending any penny. That's a bargain!
Features Highlights
Boost SEO search
Set up SEO system easily
Run SEO automatically
Provide support immediately
Increase the number of website's visit
Price: Free
Rating: 4.8 / 5
#6 SEO Image Optimizer & Resizer by SpurIT
SEO Photo Optimizer by SpurIT is a Shopify app designed to save you from hours of manually optimizing your product images. It is the only app that offers 3-in-1 features: imagesssize compression, bulk images resizer, and alt images optimization. It automatically optimizes certain selected or all of your product images, including newly added ones. No matter your images are in JPEG, PNG or GIF, the app supports all image formats with a limitless number of images. You also have the option to get everything you want the app to process scheduled.
Features Highlights
3-in-1 features: images size compression
bulk image resizer
and alt image optimization
Automatically optimize selected or all store images
including newly added ones
Support all image formats
Limitless number of images
Allow you to get everything scheduled
Price: Start from $0/month
Rating: 4.4 / 5
#7 Awesome SEO Image Optimizer by Awesome Store Apps
Are you finding an app to protect your photo from steal? So you should try Awesome SEO Image Optimizer app. Besides, it uses tool algorithms to have file size decreased, which depends on your chosen settings.
One of the most important factors for improving conversions recently are trust and professional look. When you have beautiful, square images, your store will look professional and trustworthy. So you will own the shorter side of the image is filled with white background. Clients know that Google loves fast loading sites and punishes the slow ones with terrible SEO rankings. Therefore, don't lose your potential customers by having a slow loading store. That's the reason why the Awesome Image Optimizer app appears. It drastically decreases image size while maintaining image quality.
Moreover, the app Awesome Image Optimizer allows you to add your watermark to all photos. Due to that, you can not only protect your images but also advertise your store when any images are shared on social media. So why don't you install this app to protect your images as soon as possible?
Features Highlights
Attain higher SEO ranking
Can make images square
Can compress images and reduce file size
Provide watermark to prevent theft of picture
Automatically keep an eye on and optimize new image
Price: $9.99
Rating: 4.6 / 5
#8 PixPix: Simple Image Editor by PixPix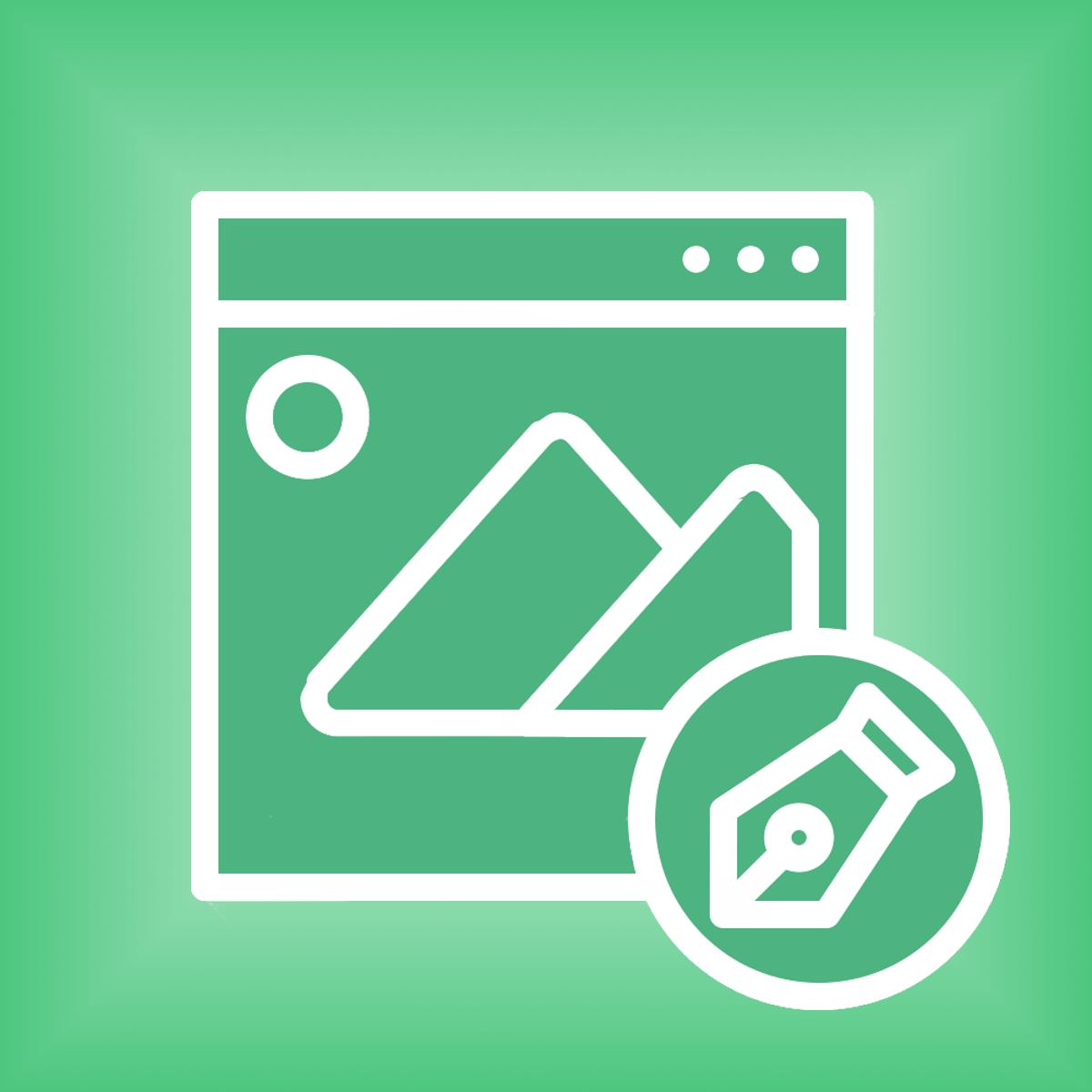 The Shopify store owners who are looking for a tool to change their product's lookings will satisfy with this Shopify app by PixPix. Developed by the best team in PixPix, this Simple Image Editor app brings the most helpful features to any Shopify stores. Especially, in the competitive markeplace as Shopify, this app will make the shops more professional and attractive to customers.
By the multiple features from the PixPix apps, the Shopify store owners are easy to edit their product images within minutes. The image editor is also user-friendly so the app users just need some simple steps to edit them automatically. Moreover, there is an intuitive interface that allows admins to search for their products quickly from their lists based on the keywords. In addition, this app helps the users to save a lot of time by solving a bulk of images at once. From the Shopify admins sections, the Shopify store owners can manage all the photo's details.
With other functionalities of the PixPix apps, Shopify admins enable integrating with the links so that they can directly encourage their customers to access more about their products. Furthermore, the Shopify store owners have another option to resize their images without changing the entire images. Besides, it is easy for them to change the colors as well as lighting, for example, the users can change their photos into black and white.
In conclusion, this PixPix app is a helpful tool for any Shopify store owners to maximize their appearances and to increase the customer's retention.
Features Highlights
Simplize interface to search for the products
Support to search the products via keywords
Provide a tool to crop
resize multiple images
Easy to manage the details of images on the Shopify admins sections
Allow to access to Shopify product view
Price: Free plan available. 14-day free trial.
Rating: 4.7 / 5
#9 Resize Image and Optimize by Pushdaddy.com
Resize Image and Optimize app is a great supporter to resize and replace your old photo for smaller pixels or size.
When you want to edit your image, this tool will serve the right size images. It will measure and give out the most appropriate size for your photo. Besides, you can optimize images and compress them. When compress images, you can use more and still hold its pixel. Moreover, you can have automatically generated ALT tags. So your SEO quality will increase better. To rename the file names you need to follow the instruction on the installation part. Therefore your store will be generated SEO friendly image name. With this app, you can also generate the sitemap and submit to Google or other search engines.
When you set the wish option, the app will do everything for you. Due to this app, you can free to focus on other works in your store.
Features Highlights
Can serve the right size images
Optimize images and compress as required
Automatically generate the ALT tags
Rename the file names
Generate the sitemap and submit to Google
Price: 0
Rating: 3.4 / 5
#10 Photo Editor by POWr.io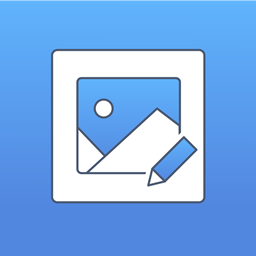 The Shopify market is very attractive with the involvement of millions of online stores. Therefore, the store owners need to empower their shops with a powerful app to attract their customer's eyes with stunning product images. The POWr Shopify app which is not only easy to install but also effective to boost the sales. Just by a click, the installation is automatically done. By clicking on the green 'GET' button, the online sellers can create their own Photo Editor for their page. Especially, all the images will be displayed with multiple and stunning animations. From better shopping experiences, the customers would be expected to purchase more. Therefore, it is easy for users to increase their sales dramatically.
Features Highlights
Enable editing whatever admins want
Eliminate the refunds by the customer's agreements
Automatically update after a paid month
Allow setting link behavior to redirect customers on click
Support to integrate with the GDPR to keep shop in safe
Price: Free
Rating: 5 / 5
#11 Swap Photo Editor by Engage Apps
In the Shopify marketplace, there are millions of potential customers searching for their products. There are different ways to attract the visitors coming to the shops, but one of the best methods to impress the customers is the product's images. The stunning and perfectly displayed products will encourage any customers to make purchases. However, it is not manual to make these beautiful performances, it is necessary for the Shopify store owners to use a Shopify app to support their images. The Swap Photo Editor app of Engage Apps Agency will be the best tool to erase logos and backgrounds on the photos.
The photo galleries with thousands of images will be the valuable source to impress the customers, however, almost of Shopify store owners are not using them effectively. Therefore, it is necessary for them to make them more beautifully and suitably with their websites. For the beginners, this app is easy for the app users to edit and crop their photos with expected ratio. The Shopify store owners enable adding any texts or logos into their product's photos. Moreover, it also allows users to remove any watermarks or backgrounds easily and quickly. These activities will encourage SEO effectively,
In addition, it is possible for the app users to swap their images into the URL link so that the app users can list down their photos. Besides, the Shopify sellers can transfer the variants or any alt-texts to the new photos.
Features Highlights
Allows the users to crop or resize any images
Support to remove any watermarks or backgrounds
Enable adding texts and logos in the photos
Easy to choose multiple photos and edit them all in one click
Integrate with SEO Images
Price: Free plan available. Additional charges may apply.
Rating: 4.5 / 5
Advertisement
How AVADA Commerce ranks 11 Shopify Product Image Resize apps list
These above 11 Product Image Resize apps for Shopify are ranked based on following criteria:
The ratings on $Shopify store
The app's rank on search engines
The prices and features
The app provider's reputation
Social media metrics such as Facebook, Twitter and Google +
Reviews and assessment by AVADA.io
Top 11+ Shopify Product Image Resize Apps
Special thanks to all vendors which contributed the best 11 Shopify Product Image Resize apps. We honestly recommend you to give every app above a try if possible. We create Shopify apps review series with the aim of helping Shopify online stores find the best Product Image Resize for their website. All of the information on the review (including features, description, prices, and links) is collected from the vendor's website or their own published page/ selling channels.
The list of the 11 best Shopify Product Image Resize apps is kept up-to-date on a regular basis by our team. Please feel free to reach us out if you have any questions related to this app review.
Don't see your app on the list? Wanna contribute more content to this review? Contact us
If you want to add or remove an item in the Product Image Resize list, feel free to contact us at Contact us
Find more themes, please visit our Shopify theme reviews!
People also searched for
shopify product image resize apps
product image resize apps for shopify
top product image resize app for shopify
top shopify product image resize apps