Published on
7+ Best Shopify Product Editor Apps in 2023
7+ Best Shopify Product Editor Apps from hundreds of the Product Editor reviews in the market (Shopify Apps Store, Shopify Apps) as derived from AVADA Commerce Ranking which is using AVADA Commerce scores, rating reviews, search results, social metrics. The bellow reviews were picked manually by AVADA Commerce experts, if your app about Product Editor does not include in the list, feel free to contact us. The best Product Editor app collection is ranked and result in January 3, 2023, the price from $0. You find free, paid Product Editor apps or alternatives to Product Editor also. The Top 50+ Shopify Free Apps for Every Store.
Advertisement
Quick Comparisons of the Best Shopify Product Editor Apps
| Logo | App Name | Vendor | Pricing | Rating | Action |
| --- | --- | --- | --- | --- | --- |
| | Bulk Product Edit | Hextom | From $9.99/month. 7-day free trial. | 4.8/5 ⭐️ | |
| | Bulk Product Editor | 2can Apps | From $14.99/month. 3-day free trial. | 4.9/5 ⭐️ | |
| | Shoptopus ‑ Bulk Product Edit | Shoptopus Apps | Start from $9.99/month | 5/5 ⭐️ | |
| | Bulk Product Editor & Sync | Ablestar | Start from $0/month | 4.9/5 ⭐️ | |
| | Vela | Vela | 0 | 4.5/5 ⭐️ | |
| | Excelify | Excelify.io | Start from $0/month | 4.9/5 ⭐️ | |
| | Bulk Products Editor | SpurIT | Start from $0/month | 3.2/5 ⭐️ | |
#1 Bulk Product Edit by Hextom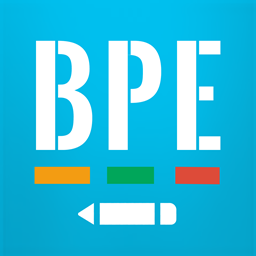 Bulk Product Edit by Hextom can aid in controlling your stores with multiple products and you no longer have to do things manually. Now, with the app, it can carry on planning and scheduling holiday sales. In fact, the app allows you to filter variants and products by product types, tags, vendor or collection and many more. You can set preview what kinds of products will be edited based on your own filters. Then, the app helps you edit prices or compare with tags, title, descriptions, product types, inventory, weight, barcode, SEO, collections and many more of variant or product attributes. You can also review what variants or products are edited with logs. Also, the app lets you undo or revert the changes that are previously created. With 7 days of free trials for your first time of installation, you can get started now if you want to not waste your money on managing products.
Features Highlights
Edit variants and products in bulk
Plan and schedule holiday sales
Make changes or revert to previous creation
Filter varians or products based on different categories
Get products edited and reviewed with logs
Price: From $9.99/month. 7-day free trial.
Rating: 4.8 / 5
#2 Bulk Product Editor by 2can Apps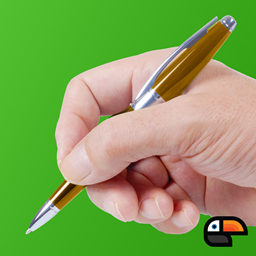 The Shopify store owners are wasting a lot of precious time editing their products. The online traders can spend more time on expanding their business instead of by using this Bulk Product Editor app. By the automatic update, the Shopify admin can add a tag to all products within minutes. Besides, there are three methods to save time and effort. Firstly, the users can filter the products which they want, then modify those products at once. Moreover, the users can choose to upload the values need to be changed. Or the store owners can email spreadsheets to the app, then the app will update the products for you. In addition, this app also allows the admins to add or remove tags and collections to change the product vendors, types, weights and etc.
Features Highlights
Free and update lifetime
Easy to add and remove the tags and collections
Edit the schedules and set the time easily
Provide customized parsers for spreadsheets
Support to email triggers
Price: From $14.99/month. 3-day free trial.
Rating: 4.9 / 5
#3 Shoptopus ‑ Bulk Product Edit by Shoptopus Apps
Shoptopus - Bulk Product Edit is a simple and powerful Shopify app for the repetitive tasks and bulk actions of your ecommerce shop. It lets you have more time in your business, connect with your clients and be more productive.
What makes Shoptopus different from other bulk product editors is that it gives you the ability to bulk edit all of your Shopify products easily by using different scenarios based. It means that you can adjust the products based on IF and THEN functions based on predefined conditions like product type, price, stock amount and vendor. For example, IF the product inventory level is below 5, THEN increase the price by 30%. This is definitely a smart way to free your mind from managing the products on your site. You will return the action to its previous state with one click if you do something incorrectly or actually change your mind. Plus, you can set up one time tasks to manually trigger or automated tasks for your recurring actions. The scheduling would be according to the timezone and compatible with your store's location.
Shoptopus - Bulk Product Edit is not only another product editor for your Shopify store. It is continuously developed with new features. So get this app today and make sure that you don't miss any single update.
Features Highlights
Bulk edit Shopify products
Create manually triggering tasks
Revert edit to previous state
Edit data in different scenarios
Schedule bulk edit according to store locations
Price: Start from $9.99/month
Rating: 5 / 5
#4 Bulk Product Editor & Sync by Ablestar
If you are looking for an app to better manage your products on Shopify, Bulk Product Editor & Sync is our recommendation for you. This app would save hours of your works and lets you have time to do more important tasks.
This app basically saves your time by dynamically changing product prices, description, tags and inventory levels. What you have to do is just select the products you want to edit and then modify all of them within several clicks. Another method you can try is to upload a spreadsheet file (CSF or Excel) with the changed values. These files can also be used to keep prices or inventory levels in sync. Once you have successfully uploaded the values, you will have full control over these edits. It means that you can preview the result in real-time, cancel or edit it again. The highlight feature that this app provides you is the scheduling tools to apply and revert changes in a fixed time. This would be much useful for managing sales when you are able to adjust your products for only a short time. Moreover, there are some other cool things you can do such as removing any product that doesn't have images on your site.
If you have any issues with Bulk Product Editor & Sync, the development team is always there for you. The support is expected to reach you within just one business day. So, install this app today and see how it will assist you in managing your ecommerce site.
Features Highlights
Fast edit prices
description
tags
inventory levels
Full control over edits
Upload spreadsheets to modify products
Schedule edits for managing sales
Delete all products without images
Price: Start from $0/month
Rating: 4.9 / 5
#5 Vela by Vela
Normally clients often spend a large number of hours managing and editing their product listings. However, with Vela app, you can allow customers to do their job in a fraction of the time.
According to a beautiful interface with zero prices, the Vela app provides lots of useful features. One of the exciting features that bulk edit descriptions, pix, tags, and greater for all of your product listings in a few minutes. This app centrally manipulates more than one Shopify store through one Vela account. So you can get entry to all functions for free and in case you ever have questions or need to assist. Moreover, this app will be there to provide live in-app assist percentage important information with customers by way of posting a note to all descriptions. It helps your store enhance photographs by using applying filters with no fee.
You can take a look at nearly 200 reviews comment having a great experience with this app. So you should apply the Vela app to your site.
Features Highlights
Can manage multiple Shopify stores
Let you bulk edit all product attributes
Optimize your photos with filters
Show visual navigator
Provide free including live support
Price: 0
Rating: 4.5 / 5
#6 Excelify by Excelify.io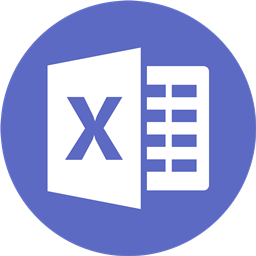 Excelify by Excelify.io is a Shopify app designed to give you complete control over your whole store data by using Excels or CSV files. The app allows you to import or export specific fields in bulk while making sure existing data is kept intact. With the help of Excels and CSV files, adding, editing or deleting Metafields has never been easier. The app also supprots importing from several different platforms, including Uploaded file, URL, FTP/SFTP, Dropbox and Google Drive.
Features Highlights
Give you complete control over your whole store data
Use Excels or CSV files for all of your store data
Import/Export Collections in bulk
Add
edit or delete Metafields easily
Suport importing from several different platforms
Price: Start from $0/month
Rating: 4.9 / 5
#7 Bulk Products Editor by SpurIT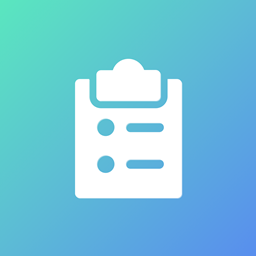 Bulk Products Editor, which is provided by the SpurlT team, is an important tool for all Shopify e-commerce administrators to assist the buyers to edit product and variant details in bulk with just a few clicks. With Bulk Products Editors, you are allowed to customize various parameters of products in a huge amount by using the provided free product manager application to quickly make changes instead of using the standard functionality of default Shopify store. In details, this extension enables you to definitely change all product parameters and various product variants on a single page. There are some details that you can flexibly edit such as price, the title of the item, description, vendor, tags, SEO, and many more. On top of that, you are able to manage not only your products but also many variants of that item. To save a record of a product that you used to have, you just need to archive it, please note that your customers will be unable to see it. To put it back in stock again, all you need to do is to unarchive it. Need our help? We are available for the live chat support 24/7, please ask for any help if there is any question!
Features Highlights
Let customers edit products and their variants in bulk on only one page
Manage the visibility of any product and also its variants
Restore
archive
or even pre-schedule the past items and its theirr variants
No manual modifications needed
Support to add many more products with high speed
Price: Start from $0/month
Rating: 3.2 / 5
Advertisement
How AVADA Commerce ranks 7 Shopify Product Editor apps list
These above 7 Product Editor apps for Shopify are ranked based on following criteria:
The ratings on $Shopify store
The app's rank on search engines
The prices and features
The app provider's reputation
Social media metrics such as Facebook, Twitter and Google +
Reviews and assessment by AVADA.io
Top 7+ Shopify Product Editor Apps
Special thanks to all vendors which contributed the best 7 Shopify Product Editor apps. We honestly recommend you to give every app above a try if possible. We create Shopify apps review series with the aim of helping Shopify online stores find the best Product Editor for their website. All of the information on the review (including features, description, prices, and links) is collected from the vendor's website or their own published page/ selling channels.
The list of the 7 best Shopify Product Editor apps is kept up-to-date on a regular basis by our team. Please feel free to reach us out if you have any questions related to this app review.
Don't see your app on the list? Wanna contribute more content to this review? Contact us
If you want to add or remove an item in the Product Editor list, feel free to contact us at Contact us
Find more themes, please visit our Shopify theme reviews!
People also searched for
shopify product-editor apps
product-editor apps for shopify
top product-editor app for shopify
top shopify product-editor apps