Published on
11+ Best Shopify Navigation Apps in 2023
11+ Best Shopify Navigation Apps from hundreds of the Navigation reviews in the market (Shopify Apps Store, Shopify Apps) as derived from AVADA Commerce Ranking which is using AVADA Commerce scores, rating reviews, search results, social metrics. The bellow reviews were picked manually by AVADA Commerce experts, if your app about Navigation does not include in the list, feel free to contact us. The best Navigation app collection is ranked and result in March 16, 2023, the price from $0. You find free, paid Navigation apps or alternatives to Navigation also. The Top 50+ Shopify Free Apps for Every Store.
Quick Comparisons of the Best Shopify Navigation Apps
| Logo | App Name | Vendor | Pricing | Rating | Action |
| --- | --- | --- | --- | --- | --- |
| | FlashSearch - AI Search & Filter | Flash Search | From $9/month. 15-day free trial. | 5/5 ⭐️ | |
| | Filter Menu | Power Tools | $14.99/month. 14-day free trial. | 4.9/5 ⭐️ | |
| | Schema App Total Schema Markup | Schema App | From $15/month | 3.3/5 ⭐️ | |
| | Category Breadcrumbs | Lightenna Ltd | $3.75/month. 10-day free trial. | 4.9/5 ⭐️ | |
| | Swipe2Next | Fliegen | $5.99/month. 2-day free trial. | 3/5 ⭐️ | |
| | Widgetic (Accordion Gallery) | Widgetic | 0 | 5/5 ⭐️ | |
| | Smart Mega Menu & Navigation | qikify | Start from $0/month | 4.8/5 ⭐️ | |
| | Buddha Mega Menu | Buddha Apps | Start from $0/month | 4.8/5 ⭐️ | |
| | Smart Product Filter & Search | Globo | Free plan available. 21-day free trial. Additional charges may apply. | 4.9/5 ⭐️ | |
| | Meteor Mega Menu | Helium | Free plan available. 7-day free trial | 4.5/5 ⭐️ | |
#1 FlashSearch - AI Search & Filter by Flash Search
FlashSearch, which is released by the FlashSearch team, is an indispensable tool for all Shopify eCommerce merchants and Administrators who are seeking an ease-to-use and powerful search and filter solution.
FlashSearch is developed to help the shoppers find their product easily & instantly, Flash Search's AI filter provides a diverse-aspect filter mode which is specific for each of your customers' searching and buying behaviors. Moreover, your shoppers can find their items rapidly via Innovative searching features such as: Advanced Product Search Autocomplete, instant searching suggestions with live product preview,Smart Search across product and content. Flash Search especially helps you eliminate zero searching results by giving "Did you mean" feature, Spell-check & Typo Autocorrect,Synonyms & Stopwords, and so on. You can also customize your store's searching bar fast and easily, then optimize customer shopping experience, and leverage your conversion and revenue.
Features Highlights
Under-3-second searching speed
100% compatible with all Shopify themes & most of Top-ranked Shopify apps like: EComposer; Ryviu; Weglot; Yotpo; Stamped.io; etc.
Fully responsive with all gadgets
Advanced Searching and Smart recommending functionality
Unlimited range of customizable filters; filers by reviews
tags & metafields
Top-notch customer service
Price: From $9/month. 15-day free trial.
Rating: 5 / 5
#2 Filter Menu by Power Tools
Filter Menu by Power Tools developed by Power Tools focuses on promoting your navigation as well as conversion with the collection filters. In fact, the app allows you to improve your store navigation because it is well designed based on the leading retailers such as Ebay or Amazon, which provides customers with amazing shopping experiences and boost up the conversion rates as well. In addition, you can maintain the hands-free filter so that you can receive the full experience of the filter menu. At the same time, the "tag sync" feature can maintain and sort your own filter menus. Moreover, you can filter options flexibly, which means that filters are created based on brand, price, types or variants, including color, size, tags or collection. Take note that when you use a native theme, the app's supporting theme can tailor the app under your requirements. With only 14 days of free trial and easy installation, you can get started today without coding. In case you have any trouble, the app's supporting team is willing to listen to you and aid you support at any time.
Features Highlights
Get navigation optimized by creating
change and maintaining filter menus
Streamline customers' shopping experience to promote conversion
Boost up store navigation
Provide users with flexbible filter selection
Easily install with a single click to save users'time and money
Price: $14.99/month. 14-day free trial.
Rating: 4.9 / 5
#3 Schema App Total Schema Markup by Schema App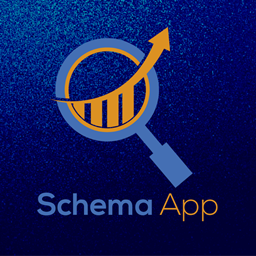 Schema App Total Schema Markup, which is created by Schema App, is a powerful tool for all Shopify eCommerce store owners to optimize your store for the search engines, voice search and more. We will help you improve schema markup's completeness and accuracy, which results in higher click-throughs and conversions. This app will optimize all the entered information on your site which includes products, product categories, reviews and ratings, blogs, articles, blog & article categories. We also allow our users to optimize your other store content. Additionally, providing support for reviews from Yotpo and Product Reviews, Schema App Total Schema Markup helps you save time by updating your schema markup automatically whenever a new review is posted. Let's product rich snippets to stand out in search with Schema App Total Schema Markup!
Features Highlights
Improve schema markup's completeness and accuracy
Provide support for reviews from Yotpo and Product Reviews
Update your schema markup on autopilot
Optimize all the entered information on your site
Require no configuration after installing the app
Price: From $15/month
Rating: 3.3 / 5
#4 Category Breadcrumbs by Lightenna Ltd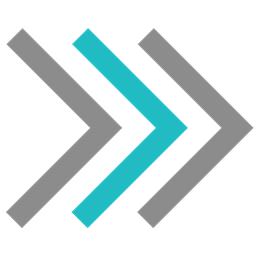 Is your current categorising system looking flat and uninformative? Category Breadcrumbs by Lightenna Ltd will change the way you categorise your website forever. For each of your collections, Category Breadcrumbs will create a unique breadcrumb link and replace your old top > bottom breadcrumb with a simple liquid embed to make your products esier to discover and to search for. With the ability of adding SEO metadata to your page and even translating and customising your breadcrumb, the products of your page can reach a wider range of customers and can even get into the top-searched on the Internet. With all of these features, Category Breadcrumbs not only helps with categorising products, but also takes a role of marketing your store. Get a 10-day free trial of these wonderful features by installing Category Breadcrumbs.
Features Highlights
Categorising products
Unique breadcrumb links for each collection
Simple liquid embed replaces current breadcrumb
Add SEO metadata to site
Translate or customise the breadcrumb
Price: $3.75/month. 10-day free trial.
Rating: 4.9 / 5
#5 Swipe2Next by Fliegen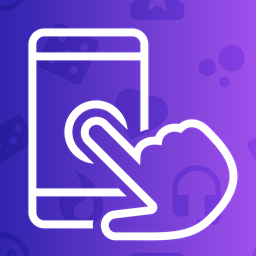 Swipe2Next is an amazing app that helps you to improve user experiences. Particularly, once you install this software, it will provide your consumers with swiping navigation then they can instantly change between products under a collection. Besides, this tool also helps to increase the speed of navigation for your store because it will automatically preload the next item in the collection in the background. You can add a message bar to show first time user how it works and you are able to customize it to fit your business or your store theme. This app also supports of live preview or in other words you can see the preview of the page on the settings page before saving it as the latest version. If you are still hesitating, you can use the free trial for 2-day and pay $5.99/month for later uses.
Features Highlights
Provide swiping navigation to change between products
The next item in a collection will be preloaded in the background
Able to add a message bar for first time user
Easy to customize the message bar
Available to see the preview when editing a page
Price: $5.99/month. 2-day free trial.
Rating: 3 / 5
#6 Widgetic (Accordion Gallery) by Widgetic
Widgetic app provides an effective way to showcase your product images in a compact space is to organize them as a slideshow.
To move a step similarly, you can permit clients to peek at what is subsequent. This way, you may set the right expectations by allowing users to have interaction with your content freely. The accordion-style navigation can be toggled between vertical and horizontal paths, providing you with greater control. As an instance, you may use it as a navigation menu. Replace your predefined hero vicinity with the strip animation, to display more than one item right now. You can show your products with the use of an interactive slider that groups your gadgets based on context. Display a visual navigator constructed from featured product pictures, an identity, and a unique hyperlink. Moreover, you can enable auto-slideshow to increase the engagement of your store.
When you download this app, you won't worry about the fee because it's a free app.
Features Highlights
Install strip animation
Can display multiple items at once
Use interactive slider to show your products
Show visual navigator
Provide auto-slideshow to increase engagement
Price: 0
Rating: 5 / 5
#7 Smart Mega Menu & Navigation by Qikify
Smart Menu launched by qikify is known as a free mega menu app. The app can help you save money and time to generate impressive Shopify navigation and clear it to help customers find your products easily. Smart Menu enables you to place the products, along with promotional banners on the mega menu to catch customers' attention. Users can easily boot sales by offering best deals to the navigation. The app contains some of the amazing features such as unlimited quantity of menu items, dropping and dragging menu items or editing menu with the real-time preview. In addition, the app provides users with both horizontal and vertical menu and enables users to include many kinds of menu items. With just one click, you can choose a menu from the Shopify navigation to replace by smart menus or apply CSS selector to include an advanced menu. Some of the app's features are also highly customized like custom color and font or animation to display a submenu.
Features Highlights
Make multiple leve menus without coding or fee
Include different kinds of menu or many menus
Allow users to boost advertising banners and promote products on mega menu
Hide menu items on mobile or desktop
Customize fully every menu option
Price: Start from $0/month
Rating: 4.8 / 5
#8 Buddha Mega Menu by Buddha Apps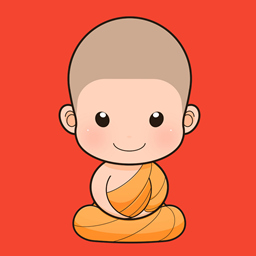 Buddha Mega Menu developed by Buddha Apps is am at helping customers to discover your collections and products and make them stop on their page for longer thanks to attractive displays of products in your menu. With the app, you can include products, collections, pages, blogs, url's, and contact form in the menu. If you want an easy navigation, the app allows to generate link lists and show the product images, name, and price with featured products as well as link lists with pictures widgets. Moreover, Buddha Mega Menu enables you to easily create automatic newest and best-selling products collections. If you do not know how to connect with your customers, don't worry since you can interact with shopper via a contact form. Additionally, the app provides users with four submenu types that can help match your store to maximize your benefits. With available free plans, the app ensures that it works daily to be compatible with all of the Shopify themes and mobile and tablet friendly.
Features Highlights
Offer easy Dashboard and design menu in a few seconds
Provide users with countdown feature
Boost discounted products
best sellers
new products
and sales banners
Support submenu types to integrate with Shopify themes
Connect customers via contact forms
Price: Start from $0/month
Rating: 4.8 / 5
#9 Smart Product Filter & Search by Globo
Sometimes it is hard for consumers to find their favorite products due to a large number of items on your store website, Smart Product Filter will provide your customers with a solution to address this problem. This app allows you to create multiple product filters or in other words you can use a filter for a collection and use another for the others. You can set the order for the filters as well, for example, you can filter products which has size L and then colors blue. It is also available to share the filter results via URL that it is easy for buyers to share it with their friends. The app also supports three filter layouts then you can choose and change between them to bring consumers with different feelings. There are even more amazing features that you can experience by trying out for free for 21 days and pay $4.9/month for later uses.
Features Highlights
Allow users to create multiple product filters
Let clients share filter results through URL
3 filter layouts are supported
Display available options only
Available to group multiple values into one
Price: Free plan available. 21-day free trial. Additional charges may apply.
Rating: 4.9 / 5
#10 Meteor Mega Menu by Helium
Meteor Mega Menu is an app trusted by eCommerce businesses of all scales to create gorgeous multi-tier dropdown menus for your store.
Integrated with Shopify, Meteor Mega Menu supports your online store to choose a theme, create your menus so as to preview and test the menus before they go live by customizing text, colors, animations, and other settings. Also, its function makes the time of building your menus faster and more comfortable. Moreover, you are enabled to manage the menus to load your store's navigation quicker so that all Meteor-specific content is able to come directly from your Shopify's great infrastructure or a Content Delivery Network. Besides, Meteor allows customers to use mobile sizes to experience shopping conveniently, and you are free to receive assistance whenever you want.
With many users left a review and rated an overall score of 4.8 after experiencing the app, Meteor Mega Menu is definitely a must-try app for all.
Features Highlights
Support to choose a theme
create your menus
Fasten the time of building your menus
Manage the menus to load your store's navigation quicker
Allow customers to use mobile size to experience the shopping conveniently
Free to support any help whenever you want
Price: Free plan available. 7-day free trial
Rating: 4.5 / 5
#11 Collection Filter by Supple Apps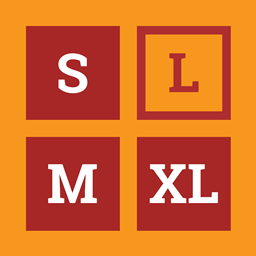 Collection filter by Supple confers many amazing features for your Shopify store. First, the app helps create filters to allow customers to find your products by vendor, size, color or custom options. In fact, automatic filters can be easily made and can sort the products based on the information in product descriptions. In addition, you can create manual filters to deal with custom sorting selection. With the autotag feature of the app, users can type in a field things they need to categorize like type, size or color. Besides making your life better, filtering can provide customers with better shopping experiences because those filters which are displayed as navigation menus can aid your customers to figure out the way around your online store. Take note that some customization options also add translating or renaming for each option. Another feature is that the app can increase the engagement and then reduce your bounce rate.
Features Highlights
Allow customers to easily search products based on different elements
Generate manual and automatic filters to organize collection easily
Display multiple filters and customize the filter appearance
Provide users with auto-tag feature
Improve engagement and reduce bounce rates
Price: From $4.99/month. 7-day free trial.
Rating: 4.4 / 5
Advertisement
How AVADA Commerce ranks 11 Shopify Navigation apps list
These above 11 Navigation apps for Shopify are ranked based on following criteria:
The ratings on $Shopify store
The app's rank on search engines
The prices and features
The app provider's reputation
Social media metrics such as Facebook, Twitter and Google +
Reviews and assessment by AVADA.io
Top 11+ Shopify Navigation Apps
Special thanks to all vendors which contributed the best 11 Shopify Navigation apps. We honestly recommend you to give every app above a try if possible. We create Shopify apps review series with the aim of helping Shopify online stores find the best Navigation for their website. All of the information on the review (including features, description, prices, and links) is collected from the vendor's website or their own published page/ selling channels.
The list of the 11 best Shopify Navigation apps is kept up-to-date on a regular basis by our team. Please feel free to reach us out if you have any questions related to this app review.
Don't see your app on the list? Wanna contribute more content to this review? Contact us
If you want to add or remove an item in the Navigation list, feel free to contact us at Contact us
Find more themes, please visit our Shopify theme reviews!
People also searched for
shopify navigation apps
navigation apps for shopify
top navigation for shopify
top shopify navigation apps