Published on
7+ Best Shopify Infinite scroll Apps in 2023
7+ Best Shopify Infinite scroll Apps from hundreds of the Infinite scroll reviews in the market (Shopify Apps Store, Shopify Apps) as derived from AVADA Commerce Ranking which is using AVADA Commerce scores, rating reviews, search results, social metrics. The bellow reviews were picked manually by AVADA Commerce experts, if your app about Infinite scroll does not include in the list, feel free to contact us. The best Infinite scroll app collection is ranked and result in January 3, 2023, the price from $0. You find free, paid Infinite scroll apps or alternatives to Infinite scroll also. The Top 50+ Shopify Free Apps for Every Store.
Advertisement
Quick Comparisons of the Best Shopify Infinite scroll Apps
| Logo | App Name | Vendor | Pricing | Rating | Action |
| --- | --- | --- | --- | --- | --- |
| | Infinite Scroll & Load More | Gravity Software Ltd | $4.99/month. 7-day free trial. | 4.9/5 ⭐️ | |
| | Better Scroll To Top | Kompile IVS | $4.99/month | 5/5 ⭐️ | |
| | Fancy Scroll To Top | Feast Solutions | $0.99/month | 0/5 ⭐️ | |
| | XO Scroll to Top | Xopify | 0 | 4.9/5 ⭐️ | |
| | Product Explorer | Workbench360 | $9.99/month. 7-day free trial | 5/5 ⭐️ | |
| | Infinite Options - Customizable product options | ShopPad Inc. | Free | 4.8/5 ⭐️ | |
| | Product Infinite Options | Tech Dignity | $1.99/month | 4.8/5 ⭐️ | |
#1 Infinite Scroll & Load More by Gravity Software Ltd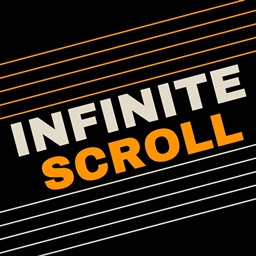 Infinite Scroll & Load More, which is created by Gravity Software Ltd, is an effective tool for all eCommerce websites to loads all products on collection pages automatically. When Infinite Scroll & Load More is installed, as the customers scroll down to the bottom of the page, all products assigned to a collection will be loaded automatically without clicking additional page links. We offer you the option of adding the "Load more" button; therefore, your customers have to click the button in order to see more products. By enabling the infinitive scroll feature, you can draw more attention from your visitors, save their time and improve the browsing experience on your website. Additionally, more products can be shown by using the infinitive scroll than the previous additional page links, which plays a part in increasing your sale figures. Do not hesitate to improve user experience with Infinite Scroll & Load More!
Features Highlights
Load all your products on autopilot
Replace the additional page links with infinitive scroll
Load More button to load more products is optional
Reduce a large number of clicks your for customers
Show more product to increase your sales
Price: $4.99/month. 7-day free trial.
Rating: 4.9 / 5
#2 Better Scroll To Top by Kompile IVS
Better Scroll To Top app allows you to create enjoyment in your store which is very vital to maintain customers on the web page.
Shops with plenty of records or lengthy product descriptions need something to make it easy to return to the pinnacle. This is accomplished with a 'scroll to pinnacle' button that is routinely proven whilst a web page is scrolled as a way to scroll them again to the pinnacle. This app routinely adds all the code needed to expose your very own custom scroll to the pinnacle button, without any coding capabilities required. Enhancing your template documents to add small code snippets may be complex and error-inclined. That's why they use apps like this one is lots less difficult and greater relaxed.
This app is a 'one-click' installation app, because of this that virtually through putting in this app you automatically get all of the code snippets required to apply the app.
Features Highlights
Can change your colors theme
Can change the button position
Support to change the size
Quickly to install
Support to add the scroll to top button
Price: $4.99/month
Rating: 5 / 5
#3 Fancy Scroll To Top by Feast Solutions
Fancy Scroll To Top app allows your customer shopping with plenty of data or long product descriptions. This app simply adds a scroll to the top button to your store, so the customer can shopping easily.
This app is performed with a scroll to top button this is robotically displayed whilst a web page is scrolled so one can scroll them again to the top. You could select your preferred icon from the design phase and observe any color you want in your scroll to the top button. Seamlessly and immediately add a scroll to the pinnacle to provide the real user experience. App dashboard offers problem-unfastened short installation and clean setup, without knowing the code. Moreover, you can set up and spark off the app. Then, you may make browsing a lot of extra trouble-loose in your clients.
When the app is hooked up you can without difficulty exchange the styling of the again to pinnacle button for your save. So you can change the interface of your store quickly.
Features Highlights
Can design your scroll to top
Can change the icons design
Create background transparent
Easy to enable/disable circle effect
Can change the position of the icon
Price: $0.99/month
Rating: 0 / 5
#4 XO Scroll to Top by Xopify
This app does now not require any coding competencies or complex steps. However, routinely install and set off to your website by way of simply one simple click. It offers you brilliant options to alter the button's style together with background, arrow, hovering mode, and plenty of extras.
Furthermore, you also can permit and disable the button for the whole keep or even on any precise pages you want. All options are legible and clear to make you by no means experience hard or stress over the customizing system. This app is truly a high-quality one, which brings pleasure to both the site owner and location traffic. This button permits users to easily and fast navigate to the pinnacle of the page without any trouble and frustrating wait.
It is a little but vital detail that enhances the personal experience to transform site visitors in your capacity clients. After installed XO Scroll to Top app, you will improve your sales as well as your conversion.
Features Highlights
Easy to browse long pages
Easily to modify and customize the button
Provide customize button
Can show/hide button on specific pages
Support to increase conversions
Price: 0
Rating: 4.9 / 5
#5 Product Explorer by Workbench360
Developed by Workbench360, Product Explorer is designed as an all-in-one platform to make product management a simple and easy task aimed at promoting the revenue.
With this app, users can easily filter and edit all product information displayed in one view. Besides, Product Explorer helps to manage the product data effectively to save your time by concentrating on your precious time on marketing and selling products. As well as, you are also provided powerful Image Management with a selection to upload product images from file folder and websites. Conveniently, Product Explorer offers users various smart filters to specify the product list in real-time. Last but not least, multiple-store supports are integrated on one browser with particular subscriptions.
All in all, Product Explorer program is designed to be an all-in-one workbench to manage your products effectively with a few clicks. Workbench360 offers Shopify users a 7-day trial to experience these outstanding functions of this app!
Features Highlights
Present all product criteria in one view
Easily filter and edit all products
Manage the product data effectively
Offer smart filters to specify the product list
Integrated multiple-store support on one browser
Price: $9.99/month. 7-day free trial
Rating: 5 / 5
#6 Infinite Options - Customizable product options by ShopPad Inc.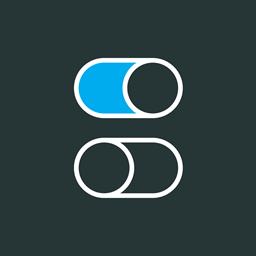 With Infinite Options by ShopPad Inc., now you can let your customers design their own wanted product to purchase. By using Infinite Options, the customers are allowed to customize their products in text, numbers, calendars, etc and all of these options are created by you. In order to boost sales by charging additional costs on several aspects, Infinite Options provides you a product bundle feature. All the fields of your products can be set as optional or required and along with that, you can control your store's placeholder and the default values which is convenient for both you and your customers in the products customizing session. If you want to experience all of these features that will surely amaze your customers a lot, install Infinite Options for free.
Features Highlights
Create unlimited custom options for products
Allow buyers to customize products
Use product bundle feature to boost sales
Fields can be set as optional or required
Control placeholder and default values
Price: Free
Rating: 4.8 / 5
#7 Product Infinite Options by Tech Dignity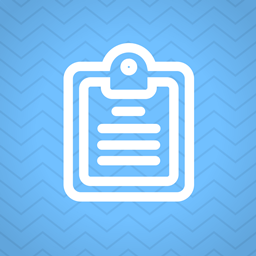 Product Infinite Options is an app made by Tech Dignity serving as an effective tool for store design optimization. Product Infinite Options offers a lot of distinctive features for online stores to generate various categories on the product page including short/long text, dropdown, and images. When purchasers surf your website, the app would collect their emails to push to store's database. As a result, the admin can send surveys or polls to research buyers' desire. Moreover, customers can find the product that they want on their own by inserting key description. Product Infinite Options would suggest possible items based keywords and show them to merchants. Another great characteristic of the app is that the app allows you to offer better-customized items as well as display them on a specific location. It means that the app would fit suitable goods for certain places to ensure the quality and the delivery time. Just spend merely $1.99 per month, you are able to capture shoppers' hearts and increase your revenue.
Features Highlights
Research the idea what customers want
Provide the facility to show items
Display on specific location
Find products by describing the detail
Create dropdown and radio button
Price: $1.99/month
Rating: 4.8 / 5
Advertisement
How AVADA Commerce ranks 7 Shopify Infinite scroll apps list
These above 7 Infinite scroll apps for Shopify are ranked based on following criteria:
The ratings on $Shopify store
The app's rank on search engines
The prices and features
The app provider's reputation
Social media metrics such as Facebook, Twitter and Google +
Reviews and assessment by AVADA.io
Top 7+ Shopify Infinite scroll Apps
Special thanks to all vendors which contributed the best 7 Shopify Infinite scroll apps. We honestly recommend you to give every app above a try if possible. We create Shopify apps review series with the aim of helping Shopify online stores find the best Infinite scroll for their website. All of the information on the review (including features, description, prices, and links) is collected from the vendor's website or their own published page/ selling channels.
The list of the 7 best Shopify Infinite scroll apps is kept up-to-date on a regular basis by our team. Please feel free to reach us out if you have any questions related to this app review.
Don't see your app on the list? Wanna contribute more content to this review? Contact us
If you want to add or remove an item in the Infinite scroll list, feel free to contact us at Contact us
Find more themes, please visit our Shopify theme reviews!
People also searched for
shopify infinite scroll apps
infinite scroll apps for shopify
top infinite scroll for shopify
top shopify infinite scroll apps