Published on
4+ Best Shopify Gift Registry Apps in 2023
4+ Best Shopify Gift Registry Apps from hundreds of the Gift Registry reviews in the market (Shopify Apps Store, Shopify Apps) as derived from AVADA Commerce Ranking which is using AVADA Commerce scores, rating reviews, search results, social metrics. The bellow reviews were picked manually by AVADA Commerce experts, if your app about Gift Registry does not include in the list, feel free to contact us. The best Gift Registry app collection is ranked and result in February 1, 2023, the price from $0. You find free, paid Gift Registry apps or alternatives to Gift Registry also. The Top 50+ Shopify Free Apps for Every Store.
Advertisement
Quick Comparisons of the Best Shopify Gift Registry Apps
| Logo | App Name | Vendor | Pricing | Rating | Action |
| --- | --- | --- | --- | --- | --- |
| | Gift Reggie | eShopAdmin Inc. | From $5/month. 30-day free trial. Additional charges may apply. | 4.9/5 ⭐️ | |
| | Best Gift Registry Solution | myregistry.com | $99 | 0/5 ⭐️ | |
| | Advance Gift Registry | AAAeCommerce Inc | $9/month. 15-day free trial. | 4.8/5 ⭐️ | |
| | Gift Reggie | Modd Apps Inc. | $5 | 4.9/5 ⭐️ | |
#1 Gift Reggie by EShopAdmin Inc.
If you want to find an app that provides you with wishlist feature, Gift Reggie can do that and even brings you more. Once you install this software, your clients can start to sign up immediately and you will be informed about all registry transactions happened in your store. Moreover, you can get access to the sales and activity dashboard to clearly understand the situation of your shop. Besides, you can easily set up the email notifications or in other words, you can set it to be automatically sent to you and your consumers or send with conditions. A plus of this app is that it supports multi-langual then it can help you reach more customers from different countries. There are more features available with the different fee for each tier, from bronze, silver, gold to platinum plan, you can choose the one that fits your financial situation.
Features Highlights
Provide white label gift registry & wish list solution
Receive notification of all registry transactions via email
Automated and customizable email notifications are available
Support of sales and activity dashboard
Multi-lingual is supported
Price: From $5/month. 30-day free trial. Additional charges may apply.
Rating: 4.9 / 5
#2 Best Gift Registry Solution by Myregistry.com
This device allows your clients to add your products to their present registries for his or her special activities. Best Gift Registry Solution app will support your customers with the best experience when shopping.
As a result, their pals and own family will buy the one's items, growing a new sales circulate in your commercial enterprise. A customary present registry is useful for all present such as giving activities weddings, birthdays, vacations, and other lifestyle occasions. This app provides new customer acquisition. Present registries created with the aid of your clients give their buddies and households who've by no means shopped with you before a cause to go to your website online, buy items, and emerge as new clients. In contrast to most normal shoppers, gift buyers not often fear to get discounts. If a present meets their set price range, they'll purchase it at a complete rate.
So why don't you take this app for granted? If you are considering its features you can take a free trial in 14 days.
Features Highlights
Provide New Revenue Stream
Create gift registries
Let customer scan your products
Provide full-price sales
Integrate in-store products
Price: $99
Rating: 0 / 5
#3 Advance Gift Registry by AAAeCommerce Inc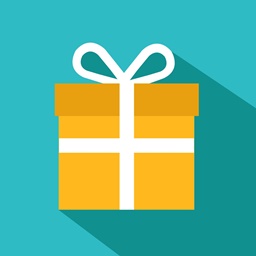 Gift Registry – Share Registry developed by AAAeCommerce Inc. helps you create and share gifts for wedding, event or birthday. With gift registry owners, they can generate many registries for multiple events and are able to share gifts on their social network or URLs to their friends. In addition, owners can set up or make changes in the quantity of items for every product in their gift registry. Moreover, there are unlimited products and if they want to increase the number, they can easily work with any merchandise. For gif givers, they can insert many registries products and non-registry products into the cart at the same time. The app lets them showcase the name of each product on "Order View" page. When using the app, users can receive instant and high-quality support, including installation, answering their questions, and getting rid of any problems. Take note that the app offers you free updates and adds new features to the app.
Features Highlights
Allow shoppers to generate gift registry
Manage multiple gift registry on every account
Enable customers to share gift registry through their social networks
Let friends follow links and purchase for gift
Update new features constantly
Price: $9/month. 15-day free trial.
Rating: 4.8 / 5
#4 Gift Reggie by Modd Apps Inc.
Once you have established the app Gift Reggie, clients can without delay start growing registries which they could share with their pals and own family.
Gift Reggie integrates with Shopify's existing customer debts, so whilst someone creates a registry for the primary time, they will also be growing a Shopify account to your sales. Once they're logged into their registry, they are able to make adjustments to their profile and product selection. As the store owner, you may be notified of all registry transactions through email and have to get admission to a backend dashboard summing up all income and interest. Or, in case you're no longer interested in letting clients manage their very own registries, you may disable this selection, and take full manipulate over your save's listings, the use of the intuitive and bendy backend manage panel.
Gift Reggie will provide you a bunch of features to support your store. When you download this app, you will feel easy to import or export your products.
Features Highlights
Provide completely White Label
Provide multi-lingual
Can update registry and/or wish list
Have social media sharing tools
Can customize email notifications
Price: $5
Rating: 4.9 / 5
Advertisement
How AVADA Commerce ranks 4 Shopify Gift Registry apps list
These above 4 Gift Registry apps for Shopify are ranked based on following criteria:
The ratings on $Shopify store
The app's rank on search engines
The prices and features
The app provider's reputation
Social media metrics such as Facebook, Twitter and Google +
Reviews and assessment by AVADA.io
Top 4+ Shopify Gift Registry Apps
Special thanks to all vendors which contributed the best 4 Shopify Gift Registry apps. We honestly recommend you to give every app above a try if possible. We create Shopify apps review series with the aim of helping Shopify online stores find the best Gift Registry for their website. All of the information on the review (including features, description, prices, and links) is collected from the vendor's website or their own published page/ selling channels.
The list of the 4 best Shopify Gift Registry apps is kept up-to-date on a regular basis by our team. Please feel free to reach us out if you have any questions related to this app review.
Don't see your app on the list? Wanna contribute more content to this review? Contact us
If you want to add or remove an item in the Gift Registry list, feel free to contact us at Contact us
Find more themes, please visit our Shopify theme reviews!
People also searched for
shopify gift registry apps
gift registry apps for shopify
top gift registry for shopify
top shopify gift registry apps