Published on
3+ Best Shopify Email Templates Apps in 2022
Author
3+ Best Shopify Email Templates Apps from hundreds of the Email Templates reviews in the market (Shopify Apps Store, Shopify Apps) as derived from AVADA Commerce Ranking which is using AVADA Commerce scores, rating reviews, search results, social metrics. The bellow reviews were picked manually by AVADA Commerce experts, if your app about Email Templates does not include in the list, feel free to contact us. The best Email Templates app collection is ranked and result in January 21, 2022, the price from $0. You find free, paid Email Templates apps or alternatives to Email Templates also. The Top 50+ Shopify Free Apps for Every Store.
Quick Comparisons of the Best Shopify Email Templates Apps
ID
App Name
Vendor
Action
#1
Emailify
Modules4U
Start from $0/month
0/5 ⭐️
#2
OrderlyEmails Email templates
FORSBERG+two
Start from $0/month
4.9/5 ⭐️
#3
Email Template Creator
Klaviyo
Free
4.8/5 ⭐️
#1 Emailify by Modules4U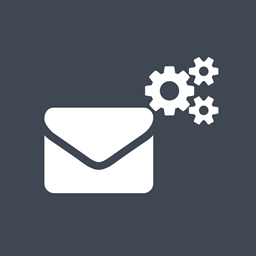 Emailify run by Modules4U is another supporting app about email marketing. Let's see what the app can do best for your Shopify store. With the app, users are allowed to make professional email notification templates for their store on Shopify. Users can use the app's visual editor to make their email become beautiful and attractive and easily change the language's notification emails. You can do everything with the app without coding required. In addition, the app can add discount codes in emails and custom text blocks with pictures from sources. Moreover, each email can be modified with the text, general sections or style settings or you can add some collections and featured products in your own emails. Another key feature is that the app enables you to send preview emails to the shop email and provide you with a free list of themes as well as modify all theme settings without having difficulties.
Features Highlights
Create professional emails to build up communication
Send emails to customers and add discount codes to improve sales
Preset notification emails' languages and modify text of templates
Enable users to add collection
featured products and social channels in emails
Modify theme settings
Price: Start from $0/month
Rating: 0 / 5
#2 OrderlyEmails Email templates by FORSBERG+two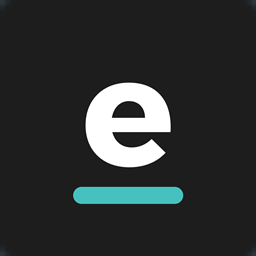 OrderlyEmails developed by FORSBERG+two focuses on email templates that can fit your store designs and help you sell more. You can add or remove the app free and take note that extra fees can be applied if necessary. In fact, the app is known as an effective tool for any merchant to customize every email that Shopify sends to you. As you can see, all of your email templates are built for any Shopify stores, hence, they can assist what you really need. Everything from word or design of each email will be fully customized. Additionally, the app helps create more sales by adding product discounts, recommendation or social profiles in email notifications. More interestingly, an email template can be professionally designed in only three simple steps. Also, you do not need to worry about your country' language since over 18 languages can support to help translate every text in users' emails.
Features Highlights
Design email templates to match the stores
Add more product recommendations or discounts to create sales
Get email designs customized
tested or translated
Support many email templates for each buying
Converse and engage tracking
Price: Start from $0/month
Rating: 4.9 / 5
#3 Email Template Creator by Klaviyo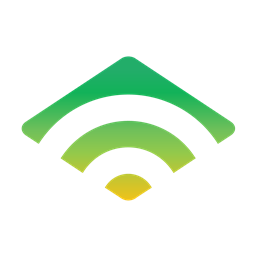 Email Template Creator, which is produced by the Klaviyo team, is an excellent supporter for many e-commerce store owners by providing various design templates of emails. Making your store look stunning is important, so it is with the look of your email. That is the reason for this application to be developed. With Email Template Creator, you are allowed to raise the brand awareness by adding your logo, make those emails unique with many outstanding styles, fonts, and even links to your store site and social media accounts. Moreover, the emails, which are made by Email Template Creator, are entirely compatible with any devices such as mobile phone, tablet, or desktop. You can easily get this application without any costs and get it installed within just a few seconds. No coding required, you can now simply present product recommendations to your customers and totally enhance your email's look!
Features Highlights
Present email templates made for e-commerce users
Add your logo
fonts
styles
and links to your store and social media accounts
Upgrade your emails with stunning built-in templates and images
Provide multiple versions to suit the devices
Provide a comfortable experience with no coding required
Price: Free
Rating: 4.8 / 5
How AVADA Commerce ranks 3 Shopify Email Templates apps list
These above 3 Email Templates apps for Shopify are ranked based on following criteria:
The ratings on $Shopify store
The app's rank on search engines
The prices and features
The app provider's reputation
Social media metrics such as Facebook, Twitter and Google +
Reviews and assessment by AVADA.io
Top 3+ Shopify Email Templates Apps
Special thanks to all vendors which contributed the best 3 Shopify Email Templates apps. We honestly recommend you to give every app above a try if possible. We create Shopify apps review series with the aim of helping Shopify online stores find the best Email Templates for their website. All of the information on the review (including features, description, prices, and links) is collected from the vendor's website or their own published page/ selling channels.
The list of the 3 best Shopify Email Templates apps is kept up-to-date on a regular basis by our team. Please feel free to reach us out if you have any questions related to this app review.
Don't see your app on the list? Wanna contribute more content to this review? Contact us
If you want to add or remove an item in the Email Templates list, feel free to contact us at Contact us
Find more themes, please visit our Shopify theme reviews!
People also searched for
shopify email templates apps
email templates apps for shopify
top email templates for shopify
top shopify email templates apps