When online sellers grow their business, there are many difficulties. One of them is to satisfy their unsatisfied customers no matter how much effort putting into their products. When they cannot be encountered, it is important for them to find out the most suitable refund policies to minimize the lost but keep relationships with them.
The successful online business does not only require a powerful system but also support from its customers. With a clear return policy, online sellers can manage their return and reduce the threats in creating bad customer experiences.
This article Shopify return policy examples: How to make a good return policy is an effective way for online shoppers to optimize their sales as well as their customer's satisfaction.
It is legal for online shoppers to require the return when their products are not satisfactory in almost all countries. In addition, refunding and exchanging products also more and more popular in customer-focused services. It is important for them to inform about their clear policies to avoid bad shopping experiences.
What is a return policy?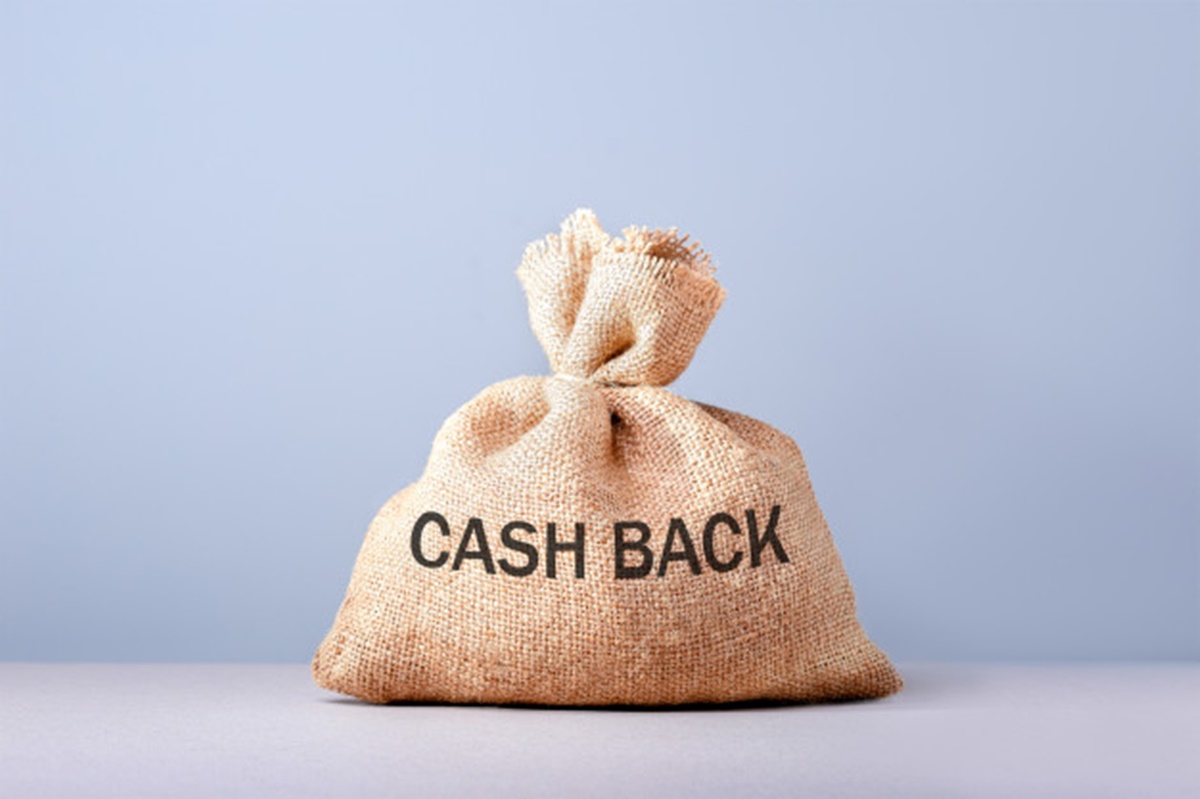 The outline that online sellers use to inform their customers about the return part and the refunding process is called a returns policy. They can use these policies to let their customers know which they can and cannot return. In addition, they can give reasons for these decisions to their customers.
It is usually a clear timeframe for their refunding, which tells their customers about their handling. By informing their customer exactly what they can return, it is easy for online sellers to increase the probabilities for their future purchases and longer lifetime buyers.
There are some criteria for good policies of eCommerce stores or any retail stores such as :
Update all the policies and inform their customers about their chances in the refund and return policies.
Have clear and protect their privacy policy: It is essential for them to explain how they utilize customer's personal data.
Have clear Terms & Conditions, especially when they are personal accounts.
Why you should have a Shopify return policy?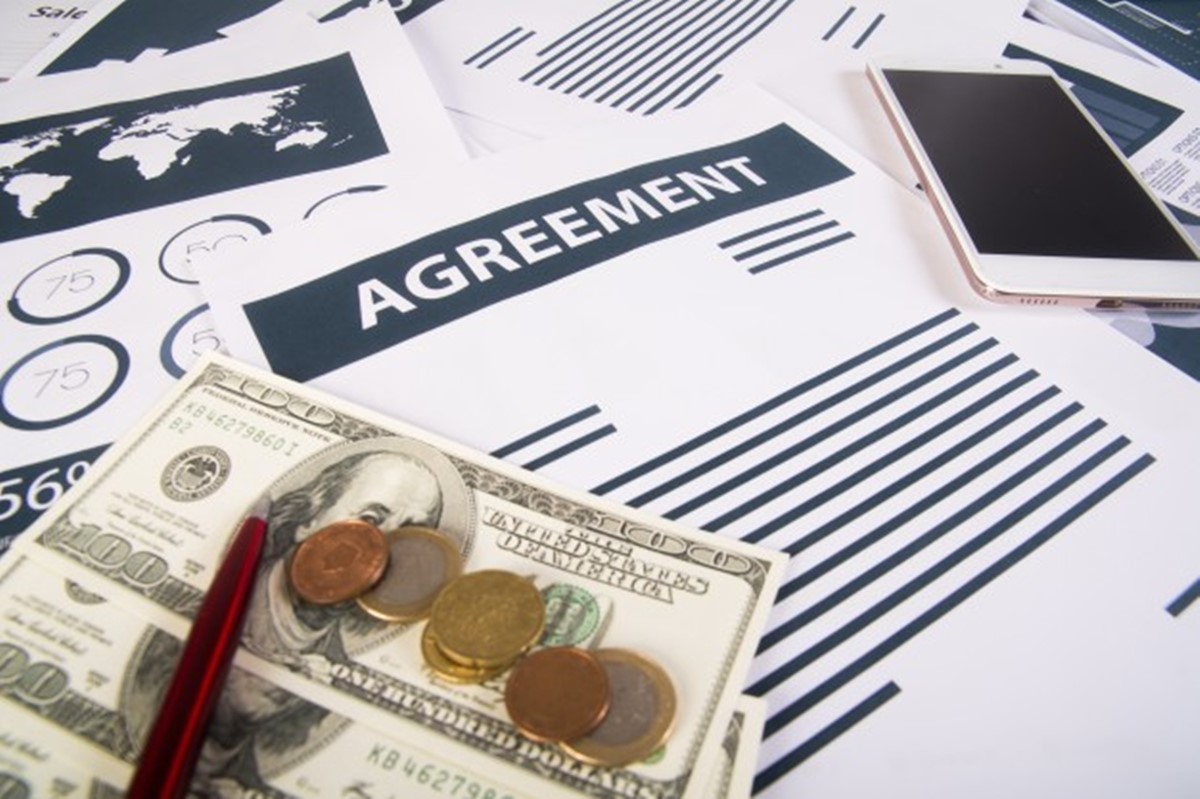 When running the online business or retail shops, there are many cases that online sellers need to solve their customer's dissatisfaction with their e-commerce products. We all know that the return policies are very important for any Shopify shop. However, the reasons why they should have clearer regulations in refunding is essential are not told. Let's keep reading this article to discover these reasons.
First of all, the refunding methods could be a valuable chance for online merchants to solve with their customer's bad feelings. Especially for the direct selling industries, it is highly recommended that online merchants have a good refund policy. Because when all the customer's questions about refunds are answered clearly, they will be easier pursued. This policy will be used not only for their shops, dropshipping companies, but also for SaaS businesses.
In addition, when adding this kind of policy into the online products, the sales of these items increase incredibly since the customers feel that they have a kind of insurance if they know clearly bout the return policy for each item before selling them. For example, on eBay- one of the most popular online platforms, with refund policies, those products are tending to be sold far better than others.
Last but not least, the refund policy helps Shopify store owners to protect themselves in terms of the legal side. You will not be worried whether your unsatisfied customers bring their problems to the courts. They will be safe by informing all of their regulations for their customers beforehand. It is also effective in minimizing their issues with multinational laws interests by helping you to play it safe on the legal side.
One of the troublesome when creating a refunding is the privacy policy agreement. It depends on the requirements that they have and display by the law. Moreover, in different countries, they have different privacy policies. This is a list of some countries privacy's policies.
What includes in a Shopify return policy?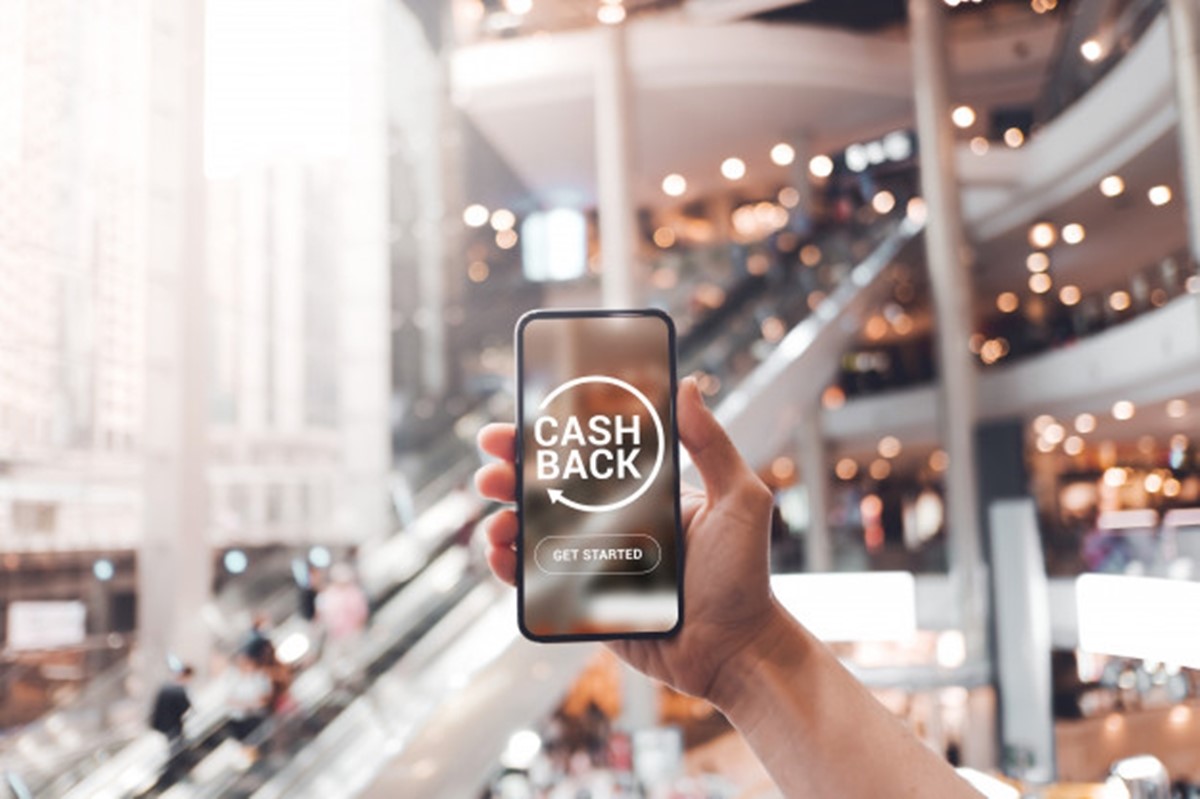 It is not difficult for online sellers to create the content for a refund policy. Compare to other legal documents such as a disclaimer page and a terms and conditions page, this page is simply straightforward. With the simple policy as defining the terms of refunding requests, any online shoppers will understand them clearly.
But there are some pieces of information that the refunding policy should be included such as:
How long does the customer have to return the product?
The return window is the timeframe that customers are sending back your products back to you. It is impossible to wait unlimitedly so that online sellers need to determine the maximum time for return. Therefore, it is necessary for them to put up a deadline when you can not accept the return.
The time of return window usually depends on the categories of the products selling. In many refund policies, a common allowance is 30 days for physical items, while other digital and services are 14 days. It is important for online sellers to set up this tool by themselves.
What type of refund will be provided?
For some companies, they would refund the purchase price only when the products are returned successfully. Another option for online sellers to deal with the dissatisfied Shopify shoppers is providing the refund as a store credit. Instead of the original unit, the return policy might offer stricter policies for online sellers.
To earn trust from customers, smaller businesses should consider setting up liberal return policies. It is easy for Shopify store owners to try setting up a policy that can be too expensive for them, but they always enable tightening it up anytime later.
Who pays for shipping costs?
The guideline about who will pay for this expense when the products are transferred is also important to be listed into this return policy. The shipping cost of physical products like machines that influences the return of Shopify shops should clarify the responsibility.
There is a simple solution is asking their customers to pay for shipping expense or they can handle this cost themselves. When you decided to cover this expense, it is high time sorted out the logistics of that offer. Besides, three key points that they enable including at this part are answers for three questions:
Are there any perishable products?
Do you need to check the required proof for this purchase?
To eligible for their return, which conditions the items to need?
There is a note that Shopify store owners should not only craft their policy but also think about the variables involved with the sold products carefully.
What avoids in a Shopify return policy?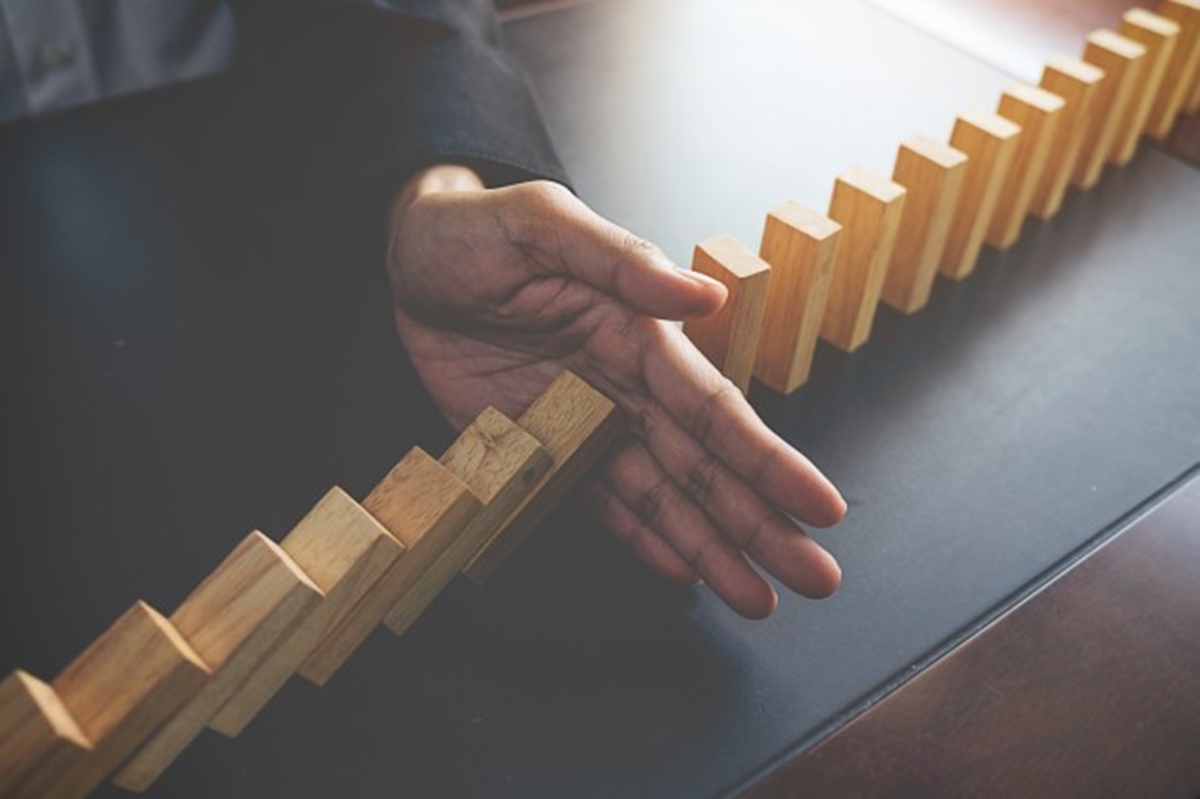 The two keys that we always want to stress to make a good policy are clear and simple. The more clearly that their refunding documents are, the more their customers' trust and willingness to come to their shops. The friendly return policy makes them feel safe to purchase anything from your stores, so it is a good idea to have a simple refund process. The beginners should
Shopify store owners should avoid listing down too many requirements, which is difficult for readers to follow. Moreover, they make the refund process is unintuitive as well as so that it is essential for online merchants to keep their refund policies simple as well as smooth.
In addition, the inconsistency in return policies will make their shoppers confused so that they will reject to buy in the future. Even if you own multiple stores in the Shopify marketplace, it is important to make sure that you are displaying the same refund/return policies on these shops. Therefore, when writing a return policy, they have to treat all requests the same. That means they cannot handle a case-by-case basis because it is less productive and more expensive.
How to write a Shopify return policy?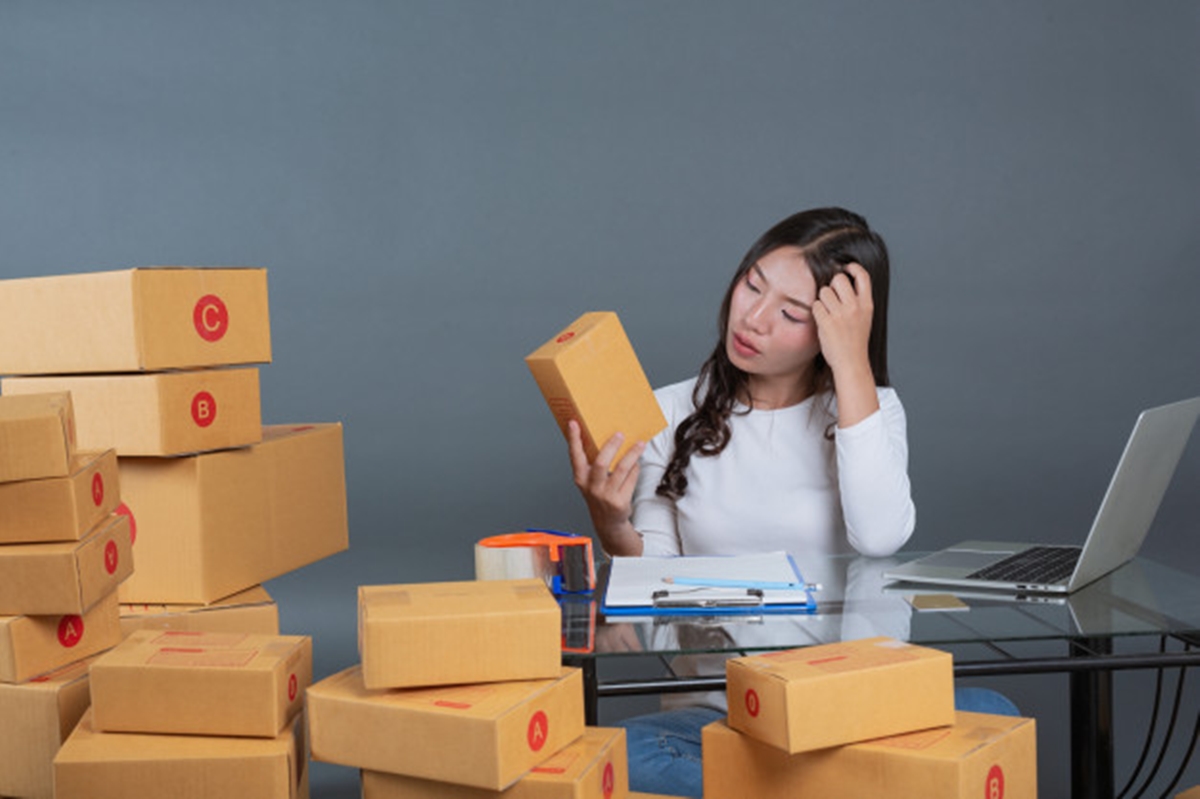 Shopify store owners can easily contribute a system that helps them to handle the returns and exchanges exactly. By formalizing your own policy, it is possible to communicate with customers and build the trust of them.
To set up a Shopify return policy, the first step is identifying which industry you are in and which products you are selling. Depending on the logistics' conditions of your products, the policies can satisfy both sellers and customers. However, all policies will cover the main and basic following criteria:
Which items can be returned
Which items can be exchanged
Which items are non-returnable and non-exchangeable
When items can be returned or exchanged (30, 60, 90, etc days after selling)
In which condition can items be returned (with tags still on, lightly worn, etc.)
Which products can be returned for (a product of equal value, store credit, refund, etc.)
How to initiate a return or exchange (contact via email or website, etc)
Shopify return policy template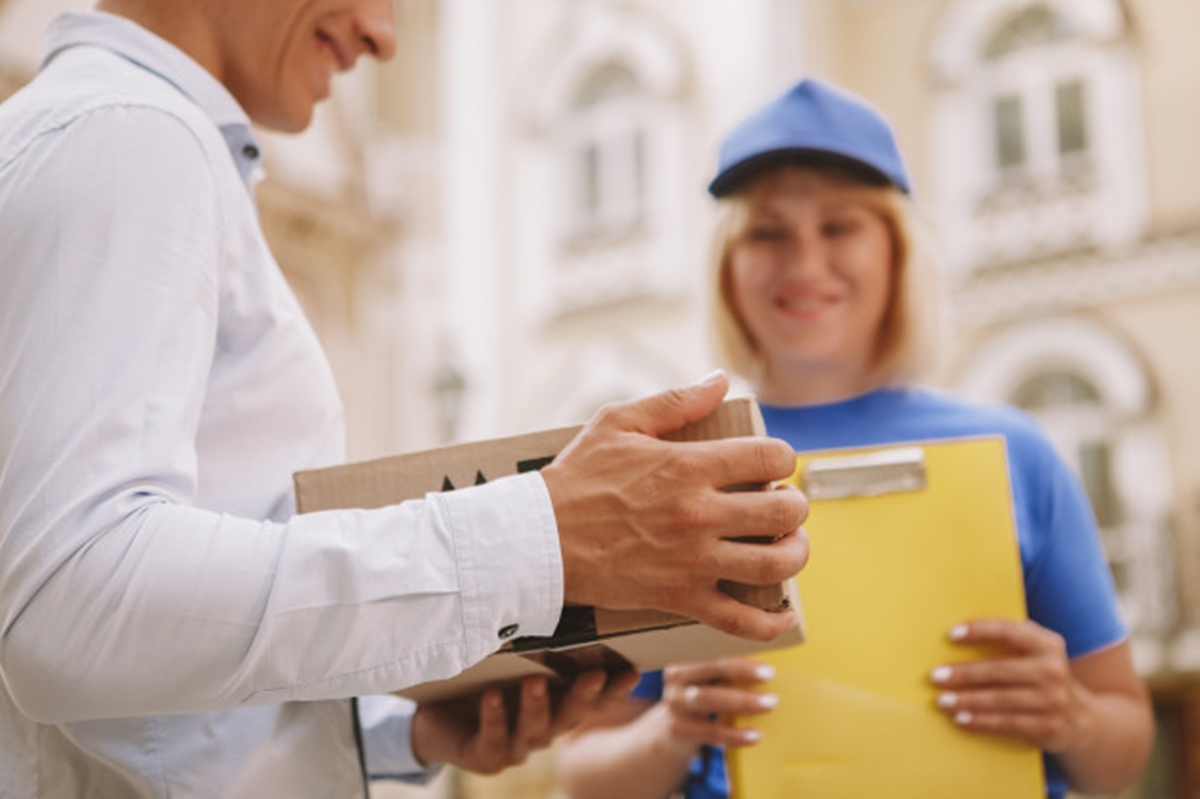 There are many ways to set up Shopify return policies, but it is easier for online merchants when they can have a template. Here is a basic template for Shopify store owners to build their policies by themselves. By following this below template, it can easily adapt to fit any business and industry. They just need to change the bolded text by their own policy and use the lists as a guide.
If you're looking to return or exchange your order for whatever reason, we're here to help! We offer free returns or exchanges within 30 days of receiving your order. You can return your product for store credit, a different product or a refund to the original payment method.
Please note the following exceptions to our return and exchange policy:
There are some examples of common exceptions such as:
Discounted items are final and cannot be returned or exchanged
Returned items must have tags still on and be returned in original packaging
Returned items must have no visible signs of wear or use
To initiate a return or exchange, please complete the following steps:
Your steps should be laid out clearly, linking to relevant pages, such as your online portal.
Login to our online return portal using your email address and order ID
Choose the products you wish to return or exchange from your order
Print your prepaid shipping label that you will receive by email
Send all items back to us using the label provided
Additional Information:
The following are add-ons with more information that you may want to include.
How long it takes to receive your refund, replacement product, or store credit
Any shipping fees the customer will need to pay
Any return restocking fees the customer will need to pay
How you handle lost or damaged returns
Contact information for your business if the customer has more questions
There is a note that the Shopify sellers need to remember to add important information into their return policies.
Shopify return policy examples
FiftyThree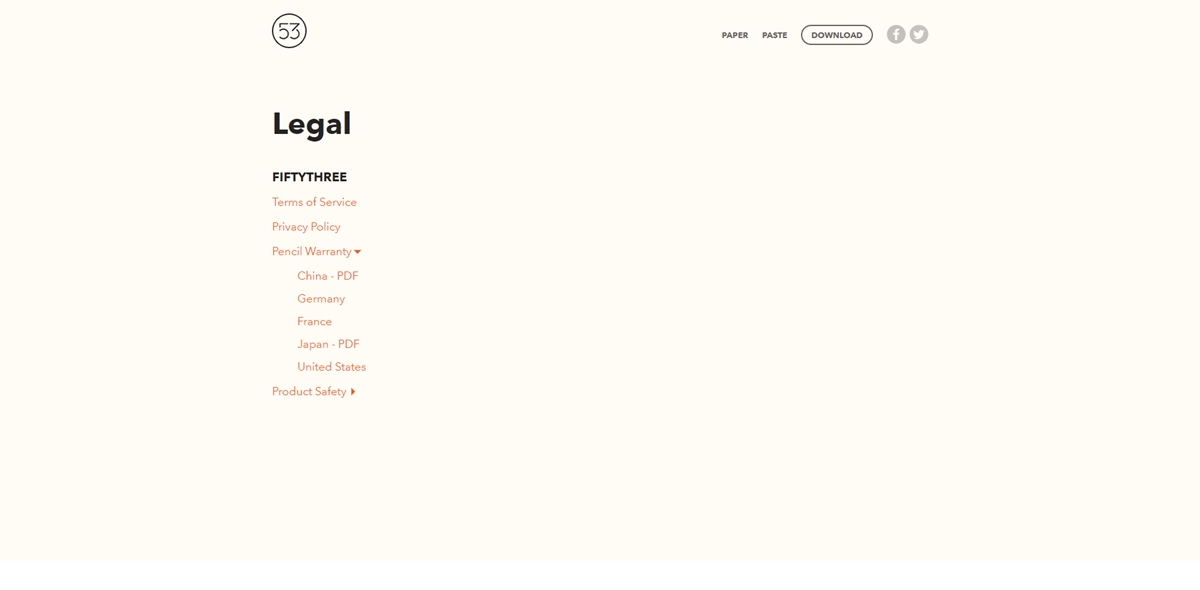 FiftyThree which is an online shop sells pencils. The Return Policy for their pencils is 30 days. After buying and trying it without satisfaction, shoppers are allowed to return to their sellers within a month. Also, they can have an option as a replacement instead.
FiftyThree does not name the policies as Return and Refund Policy but Pencil Warranty in which returns and refunds are processed. This policy is displayed with specific terms as below:
The deadline to refund is up to 30 days for the customers
It is requested to have a Return Merchandise Authorization (RMA)
The serial number on the Pencil has to be verified
The shipping cost will be paid by FiftyThree
The refunding cash will be sent back to their customer's cards or the credit/debit cards such as Visa, MasterCard or American Express.
The refund policy is just available for customers within 30 days if they click to the link named Legal located in the footer on the Pencil Guarantee page.
Calm the Ham
Calm the Ham was launched by Emily Colman, who developed this website as a. In 2019, the name of Calm the Ham was rebranded of Very on Brand. Backed to 2012, the collection of Calm The Ham was known as a side project which escapes into designing. Their designs have been used on many websites such as MTV, Fast Company, Gizmodo, and other famous blogs.
In their iconic design, the users can display both the strength and weakness, they can be a dreamer and a realist at the same time. Especially, for the artistic businessman, these things are perfect for them because they will not be mutually exclusive.
About the Calm the Ham's policy, there are some key points such as the time that the users can send back, or whether the shipping cost can be included or not.
After using without 100% satisfaction, the shoppers can return back for shops within 14 days.
Calm the Hame Refunds Policy says that they will refund fully but not pay for the shipping cost so that the refunding will be misused by this amount.
By clicking on the Shop Policy link from the footer of the homepage of Very on Brand, the customers can know when they want to return or to be refunded.
Greats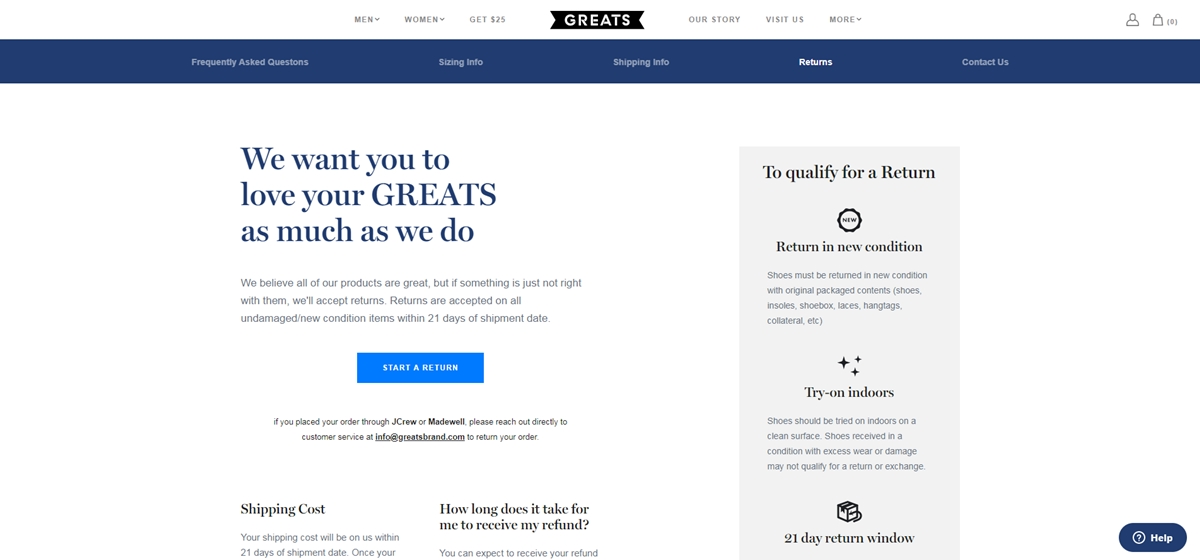 Founded in 2014, Greats is known as the first sneaker company in Brooklyn. Their headquarters is now in Williamsburg. This online shop is famous for selling premium, quality shoes at a fair price so that their customers come from anywhere in the world.
Shopify shoppers will have a little confusion when they want to know about their returning policy because there are two different places where the shops put their Return and Exchange Policy, such as in their Terms of Use page and another is on their footer.
In the Return and Exchange Policy, the condition for customers to return their products within 21 days.
ThemeForest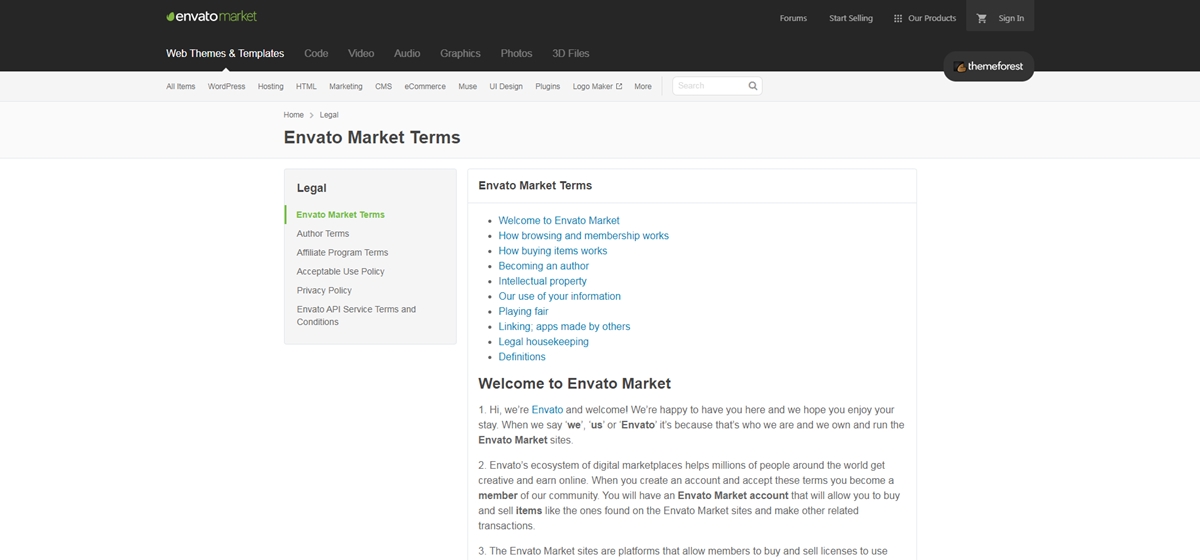 ThemeForest which is part of Envato Marketis a platform that online sellers can buy multiple Premium Themes. Besides purchasing the themes on ThemeForest, they also can sell HTML templates or themes. It has the same features as WordPress, Joomla or Drupal. With different criteria such as quality and uses of the file, the prices of them also are complex including a Buyer Fee.
Although it has a different domain compare to the Envato Market, they share the same policy on returns and refunds in the Envato Market Terms page. In details, what does a customer must do to is reading our guiding article:
They make the transparent refund policy which gives their customers a fair go policy to boost their smooth experience by using a baseline standard
The request for refunding in both ThemeForest and CodeCanyon will be sent directly to Envato instead. But the customers can choose to send these requests to the item's author or the Envato Help Team.
In case that the author declines your request and you are unsatisfied, you can contact the Envato Help Team. They are willing to investigate any claim from their customers.
For further information and more understanding, online sellers can discover https://help.market.envato.com/hc/en-us/articles/209980383 in-depth guide
Booking.com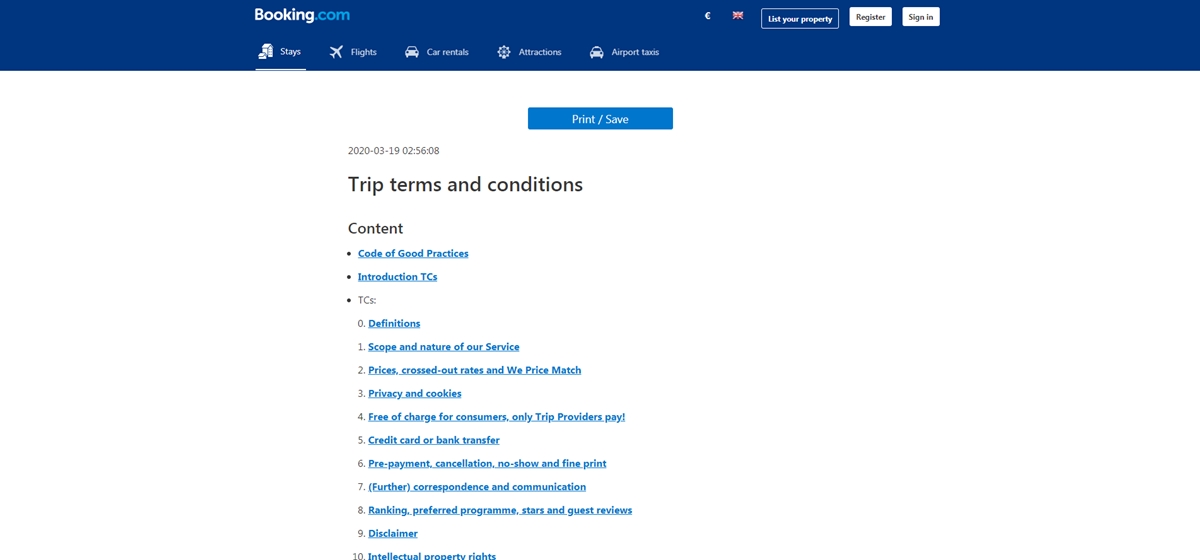 No matter which device that online shoppers are using like Android or iOS mobile app, the Booking.com, there is no difference between their policies. However, depending on different refund policies of a different hotel chain on Booking.com, they apply different refunding policies for their customers.
In detail, Booking.com specifies their conditions on the Terms and Conditions page on their website. There is many cheap accommodation services on Booking.com, but the customers may suffer many special restrictions and conditions on the Refunds Policy. Therefore, it is essential for them to check and understand thoroughly their room and rate details before booking their reservation.
WizzAir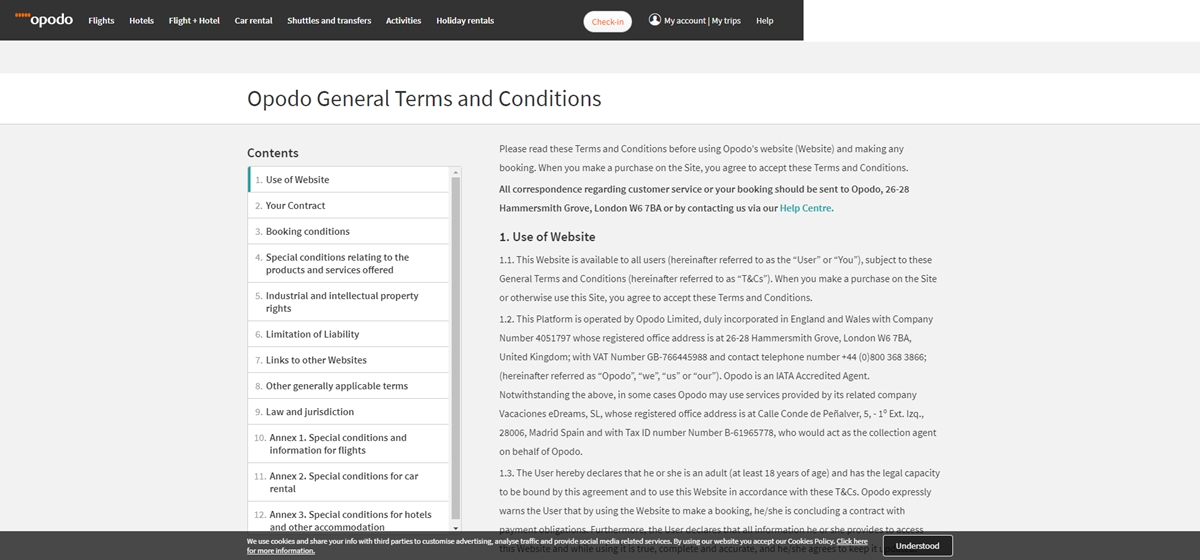 WizzAir is a website that allows the users to book their flight reservations easily via an online platform. Or even just by its mobile app, online sellers also can buy the flight ticket from their houses. Different from other e-commerce stores, WizzAir does not include or have a Return and Refund Policy. In contrast, there is a part called General Conditions of Carriage page, which can inform their customers about their rights when refunding.
By clicking to I agree in the General Conditions of Carriage document, ticket buyers must follow their policies including return or refund. To discover more about these conditions, the shoppers just need to choose Read Terms in the General Conditions of Carriage on WizzAir's mobile app.
Best tips for a good Shopify return policy
The development and competition in eCommerce require online sellers to satisfy their customers by their best. The Returns Policy also one of the keys for Shopify store owners to keep their customers coming back to their shops. It is not easy for them to do that without enriching their knowledge about this issue because sometimes it relates to legal sides. Fortunately, there are some tips that they can choose to build a good Shopify return policy such as:
1. Not hide the policy
It is important to keep their policies easy to see on their board or on the main menu. The customers hate hunting the information, especially when they are too busy with their lives.
The Shopify store owners can choose multiple places to make their customers comfortable such as placing these policies in your carousel and banners. Throughout your stores, it should be in broad daylight. In addition, customers will be happier if they are received your confirmation emails about eCommerce return policy after purchasing.
It had better for them to let their shoppers know exactly how much your dedication that they will have when they buy your products. Moreover, in which conditions, they can not return back to you to avoid dissatisfying them in the future. Therefore, it is the best way for Shopify shop owners to boost their customer's lifetime and their loyalty.
2. Avoid plagiarism
Plagiarism is one of the signals that you have an unprofessional business so that you should never use copy and paste anything such as the product descriptions on your site. Especially, returns and refunds policy is a thing that needs to be specific and personalized. It can not be a one-size-fits-all scenario.
The Shopify store owners enable using a testimonial spot to review the customer's experience on their sites. This is a good method to prove to potential customers because of the good comments from people who love your products. Even if they don't like them, they can give you the fair comments so that they can feel that they are treated with respect and dignity.
3. Utilize plain English
The online shoppers are lack time on offline shopping, so it is so ridiculous when they have to look up a dictionary to understand your policies. They will not waste their time and leave your shops so that it is better for online sellers to talk to their audiences with plain words. Furthermore, the clearer information is, the better SEO the Shopify store owners can have for their shops. In conclusion, you ought to use keywords only and try to repeat it again and again.
4. Avoid scaring customers
The modal verbs or strong phrases such as "must" and "are required" or "we are not responsible for." These words do not bring you anything except for the worse experiences that the readers have. The returns process should be easy; in fact, the customers want to have a solution. Therefore, it is the worst to offload issues on the customer's backs.
5. Outline rights that online shoppers can have
Shopify store owners should list down all the things that they can supply for their customers such as offering store credits and returns or exchange for another product. Not all customers just want to have a full refund, each of them has the individual preference. So online merchants should decide which policy is the best for their shops as well as their customers. By offering the test or survey, it is easy for online sellers to know the preferences of their customers.
6. Set expectations for the customers
It is essential for online sellers to and. By answering all these key questions clearly, their buyers will not be confused anymore.
These question will be listed as below:
How do you process for a return or exchange?
Is it necessary for the customer to use your packaging or they use it by themselves?
Is it necessary for the customer to include the order slip?
Do you have any limited condition in the time frame for return or exchange?
Who pays for shipping? Will a shipping label be provided by you?
7. Train the staffs
For any online shops, it is important to ensure all their employees know clearly about their updated policies so that they can support any buyers effectively and timely.
8. Tell the truth about your mistakes.
In case you have any mistakes, just tell them the truth. There are many problems that can happen when the products are return and exchange such as a wrong address, the wrong item, or poor package. The best way to deal with them is by taking responsibility for them and try to solve them.
Conclusion
It is unavoidable that the Shopify store owners to refund for their shoppers as a consequence of some unsatisfactory situations. It is necessary for online sellers to have a suitable return policy to offer returns and exchange to their customers. When they are successful in contributing a returning process to customers, they enable improving the customer service and managing the threats to their profitability.
We hope that Shopify store owners can know more a good return policy by reading this tutorial. With this simple process as well as the examples in Shopify return policy examples: How to make a good return policy, online sellers can create their own shops. We are happy to answer any questions, let's leave a comment below.
Related Posts: