Having one store only seems not to be profitable anymore, especially to those trying to expand their business size. Indeed, running multiple Shopify stores helps online merchants and E-commerce business owners expand their reach, diversity their product selling, increase their sales, and offer a customized buying platform for their consumers.
When using Shopify, you can easily have multiple stores buy registering one account to link with your existing store. However, things turn into challenges if you are about to use only one Shopify account to open more than one account. Running and integrating several online stores effectively can result in messing up all the stores and fulfilling orders in the wrong store.
We have this post today, which will provide you with everything you need to know about the importance of having multiple Shopify stores, some common challenges online sellers have to suffer from when running more than one store.
What's more, we will give you the ultimate guide to managing multiple stores on Shopify and finding out the best tools to help you automate your stores easily.
Let's get started!
Why You Might Want to Run Multiple Shopify Stores
For some business owners, running only one Shopify store is enough, but why are there more people reaching multiple stores? Here we will help you answer this question. In general, businesses benefiting from selling products across multiple online stores often target different customer groups, sell to different marketplaces, and have outlets managed.
Selling to Different Customers/Markets
Imagine that when you have a clothing brand selling both men's and women's stuff, you will want to build up separate stores for men and women. Things are similar when it comes to online businesses. When you offer many assortments of items in your Shopify store, you are likely to create multiple stores to provide each of your customer segments more effectively.
That means you will have the chance to classify your audience to males, females, kids, or even the difference between B2B and B2C. When dealing with B2B or B2C, Alibaba Group has N2B on Alibaba and B2C on Aliexpress and others. They are a great example of classifying consumers successfully. Therefore, it is understandable that you use different sites for each buyer group you are appealing to.
Another successful business to take as an example is Fabletics. They originally provided only affordable athletic clothes for women via a monthly subscription service. They then realized the demand of consumers for fab kids, so Fabletics sold it with the same monthly service.
However, clothes for kids are daily outfits, not athletic. So, they decided to use two separate sites reaching each brand and each customer group.
Selling Globally
When targeting audiences from other countries, merchants need to take into account many different factors. It is because those groups of people have different customs, needs, issues, and shopping habits from the local one. You then need to adjust the store to the demands of the specific regions of the world.
By doing so, you will expand your business internationally and build trust with them, which can lead to an increase in sales.
That means you should make more research focusing on the market, the product trends, languages, currency, or even the website structure and design attracted by foreign consumers. Remember that you target different groups of people and markets, so having a separate Shopify store for each country is a great idea.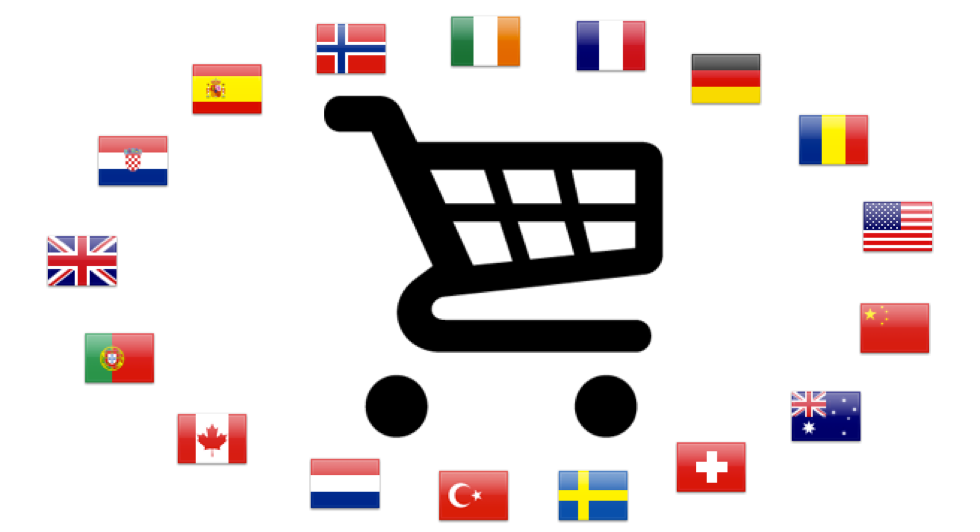 This is also known as localized marketing that is defined as adapting your website to your local customers' needs and unique differences. You'll also be able to display each website in your target market's native language, as well as show your product prices in your customers' native currency.
When it comes to Shopify, it is even easier, thanks to Shopify Plus. Users can create online shops for each nation they target, like the US store, the Canada store, the Australia store, etc.
Many giant brands are treating each region as a separate market. For example, Nike, Ikea, or Coca-Cola have stored for each country they offer products. Nike is a typical example of brands tailoring their sites for different regions. Check out Nike's site for the US and Nike's site for France.
Creating an Outlet
Having a single store is sometimes risky, especially when you have a luxury brand. Imagine your business is trying to get rid of stock by offering a deep discount on some of your items. And when you decide to start the discount program on your main website, it indirectly devalues your brands in front of your potential customers.
Or when it comes to high-end brands who sell only high priced items or products, what should they do to increase their sales and protect the brand's image at the same time? Keep selling at this price and discourage various consumers who can't afford it or offer discounts and hurt your brand very much?
When it is so tricky, what about mixing both these things and creating two stores. One for high-quality items for your target customers and one for mediocre products with low prices sold to those with price-sensitive issues?
This way is known as managing off-price or outlet offshoots to grow the company. That means using these off-price versions of their namesake brands to attract different audiences and open the brand to more consumers with different price levels. Not only can merchants maintain the credibility of the brand, but they also sell products at deeply discounted prices for more groups.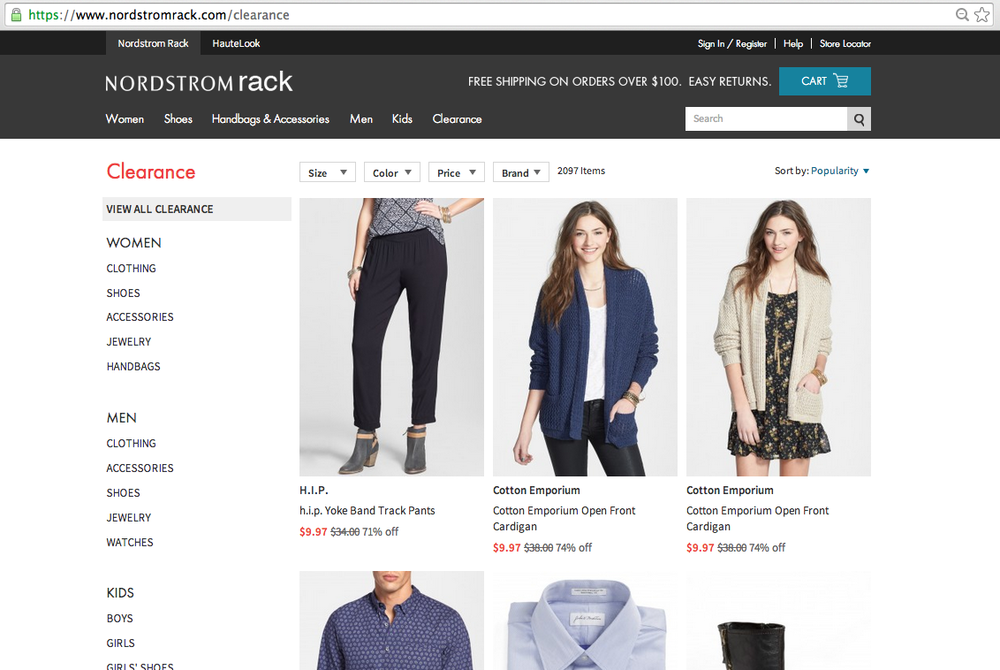 Many companies are successful with their outlet offshoots such as some clothing and footwear brands, including Tommy Hilfiger, J.Crew, and Reebok. What else, Nordstrom takes advantage of outlet stores to appeal to the price-sensitive segment of their audience. They created an off-price retail division of Nordstrom, which is Nordstrom Rack, to prevent themselves from mixing different messages on one site and harming the luxurious image of Nordstrom.
The Difficulty of Managing Multiple Shopify Stores
Running multiple Shopify stores is rewarding but challenging. To benefit from using an email address to manage all your Shopify stores, you should be ready for a lot of challenges. The key point of pain for most online businesses is keeping the user data in line and avoiding messing up all things.
Managing Product Catalog
First and foremost, you will come up with the problem of managing the product catalog, which means uploading products on two completely different Shopify stores. In case you only sell a few products and your store has just a few SKUs (Stock-Keeping Unit), managing those product catalogs is not hard at all. Nonetheless, when you keep many products and SKUs added to your catalog (e.g., monthly or quarterly intervals), the issues are here to do over multiple stores.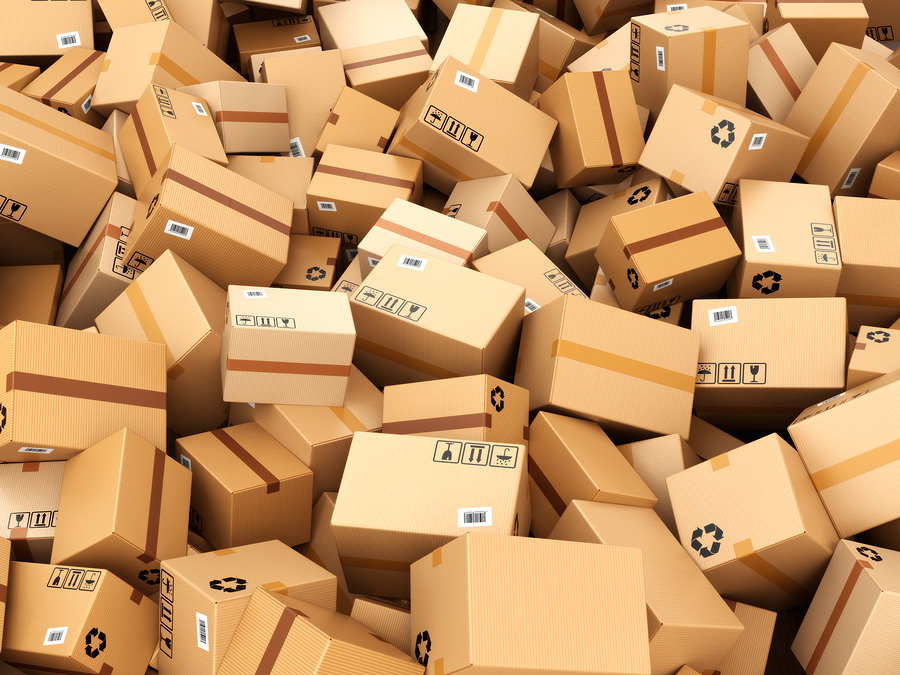 For example, when you have two stores for local and international consumers. When there are hundreds or thousands of products, you will find it hectic to add the catalog of products one by one in both stores.
Managing Inventory
Here may be the biggest trouble for most businesses running multiple online stores, which is managing inventory correctly and effectively. This is even more serious if all the inventory is stored in the same warehouse since you need to know how to control inventory levels.
For instance, you create two stores, which are store X and store Y. When you offer a sale on store X, the inventory will deduct the product quantity from it. When it comes to store Y, it will not show the live inventory quantity. You might think it's somehow suitable. However, in the long term, it will probably bring about many confusions and obstacles. Especially when you use a similar warehouse to store inventory, it must be synced.
Managing Orders
Another problem online merchants might run into is managing orders. As you know, when it comes to inventory, each site's orders need to be made separately. Once the order fulfillment is done quickly and correctly, all of the things will be in order, which leads to a smooth order fulfillment process.
To avoid every mess and confusion in multiple stores, you should make sure the fulfillment and return processing be done fluently though it might be extremely complicated.
Things are the same in terms of the returns. When managing them, you will know where to get the return orders. Accordingly, the inventory status should be changed in all the stores' dashboards.
System Integration
The last problem you should be ready for is system integration. Regarding some other systems used such as an ERP or POS, it is more difficult to integrate them with each of the new shops you build.
How to Manage Multiple Shopify Stores Properly
Update Inventory Data in Real Time
When you are managing multiple online stores, updating inventory data in real time is such one of the most essential things. Keep in mind that this is kinda challenging in case you offer the same products on different storefronts through multiple customer touch points. By doing so, you can make sure that you never oversell your items or ruin the buying experiences of users.
You are highly recommended to centralize the place you manage inventory to maintain real-time inventory. Centralizing assures that you track inventory whatever store instance it sells from.
Optimize Each Store Separately
One of the most common reasons why you create multiple stores is to sell to different international markets, different customer segments, and promote different kinds of items and brands. However, if you are about to do so, you cannot use the same platform with a similar design with every storefront you have. Instead, you need to adapt your site to your target audiences by optimizing each store separately. By doing that, you can make your audiences feel relevant to the content and offers you create.
To those who don't know, this action is called Localizing. It may be complicated for some merchants, especially those who are newbies to this industry. When localizing your site, you need to consider the following things:
Setting up different keywords for each local site which will be searched by your target audiences
Selling suitable products for each site and providing relevant offers and deals to them
Creating relevant URL structure and design for each platform
Adapting your messages, slogans, imagery, and more to each market
Learning from competitions in each country
Creating relevant content which will be attractive to local audiences visiting your places
Building links on trusted local sites
So, how to understand the needs and expectations of your audiences thoroughly? Don't worry because it is difficult for anyone first to expand their businesses to a new market. Everything seems to be different and strange so you are suggested to work with a local digital marketing agency to help you with that. Being professional in segmenting audiences, those agencies will shorten the process by adapting your marketing tactics to customer's demands.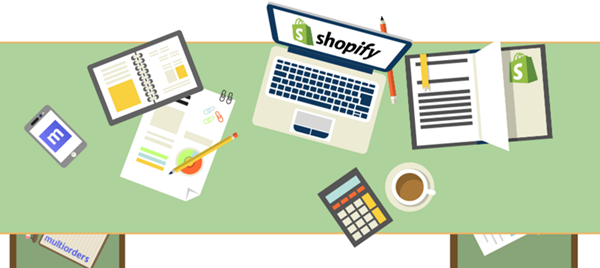 For example, if you are expanding your company from Sydney to New York, let's spend money on New York-based SEO services. By working with them, you will have a better understanding of your new customers, which helps you optimize your site for keywords they often use and create content that resonates with them.
Additionally, remember to run A/B tests continually to find the best solutions for each country and potential consumers whether it is the position of your search bar or the design of your CTAs.
Centralize Your Order Management
Once you have multiple stores, keeping track of all the orders coming through each of your stores is extremely challenging. So, why don't you use a centralized order management system to make it easier? By centralizing your order management, it is simpler for you to fulfill and keep track of orders and returns.
An order management system will help you with the following things:
Inventory syncing in regular intervals
Having automation rules for delivering goods through different stores and sales channels
Aggregating orders and distributing them to fulfillment nodes
Order fulfillment from one or multiple nodes and syncing to the main source
Utilize a PIM system
Your product data is likely to be structured differently in each of your Shopify stores when you are running many of them. Therefore, you often look forward to product information management but it tends to be difficult and time-consuming for businesses that run multiple stores. What's more, you may even suffer from messy and inaccurate data.
So, it's time a product information management (PIM) system works. This system will prevent you from those troubles by centralizing all your product data. As a result, you will be allowed to standardize all your data, clean it, and keep it up to date on all your stores. In specific, a product information management system works by tracking up all the data managed by your company and distributing it to all your channels properly. When utilizing a PIM system, you can achieve unified information that is updated in real time.
Best Apps for Managing Multiple Shopify Stores
After checking out all possible challenges and considering many of the best practices to manage multiple stores properly, you'll realize that most of them are about centralizing where you manage your data, whether it's your orders, inventory, items, or customers, which will make it easy for you to run all your Shopify stores using the same processes. Now, let's look at the four best system integration platforms recommended to manage multiple Shopify stores.
nChannel
As you know, when running multiple shops at the same time, it is necessary to stay product data in line and well- organized, especially when you take the eCommerce industry seriously and you want to grow your business. NChannel is designed for online merchants like you. It is an ideal tool to synchronize inventory counts across multiple eCommerce stores
In fact, nChannel is a cloud-based Product Information Management system that enables you to integrate all your systems, including ERP, POS, and 3PL. It means you can manage all of the product information that's relevant to your different Shopify stores. By applying for nChannel, you won't have to manually add product data anymore and it will standardize, organize, clean, and publish it from one place for you. Not only will you save a lot of time and effort in the data process but the operational efficiency will also be increased since data errors are completely eliminated.
With nChannel, your business can automate order fulfillment, product catalog management, inventory synchronization, and supply chain management no matter where your data is coming from or where it is going to. You have complete control because this integration app manages the flow effectively. Two remarkable advantages of nChannel are:
It can scale to handle large volumes of data and adapt easily to the requirements of enterprise eCommerce businesses
It offers 24/7 customer support which you can come to ask for help anytime you encounter troubles during the time using the software
Skubana
The second solution we want to suggest in this post is Skubana with which you can scale your business to multiple Shopify stores and even more sales channels like marketplaces and brick & mortar stores. Despite not having fixed pricing, Skubana's plans often start at about a few hundred dollars a month.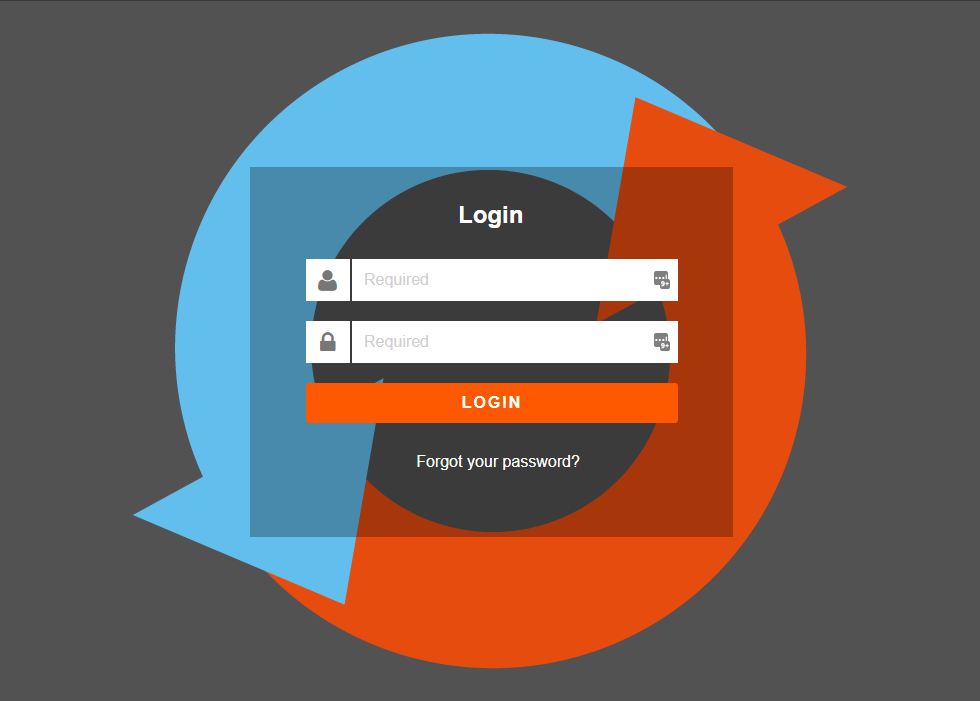 Being a software solution enabling you to unify your operations by connecting and importing orders from all your sales channels, Skubana also brings you the following benefits:
Synchronizing inventory across stores, warehouses, 3PLs and distribution centers
Automating rate-shopping, order splitting and routing, and stock reordering
Avoiding overselling, unpleasant customers and market suspension
Figuring out seasonal trends and predicting the sales trend, which allows you to stay on top of inventory and make sure there is enough stock to meet the needs of the customer
Integrating with marketplaces such as eBay, Amazon, and Walmart, as well as a number of shipping providers, including DHL, FedEx, and UPS
Rewind Backups
Let's say you are managing multiple Shopify stores with an attempt to promote your business. Logging in and out of Shopify accounts can create distractions and wrong moves in modifying. However, if your business is organized well, a small mistake in editing theme code can result in a lot of time and effort wasted to undo. Even founder of Blissful Light, Craig MacLennan, also faced this problem, He said "I have two Shopify websites (one is a subdomain) using the same theme and I asked the theme developer to make some big changes to one of the themes. Unfortunately, he logged into the wrong one and for a few hours, one of the main functions on the site was down. It really worried me that this could have been a lot worse and even lost the website or products."
Only when having a regularly updated backup of your Shopify store can you avoid this. Therefore, Rewind Backups was designed as an app providing you with secure automated backups of your Shopify stores to ensure all your data is safe.

Having backups manually is kinda complicated and time-consuming so Rewind Backups is regarded as essential for online businesses running multiple Shopify stores. When paying for this app, you will have a special tool to automate backup of your Shopify store, which leaves you peace of mind.
You won't have to think about this trouble anymore because it is easier to run a specific backup, undo unwanted changes at any time. Your data is now retrievable. You and your team can freely make changes to your online store without being afraid of making any mistakes. By rewinding a single item, multiple items, or your entire account to a previous point in time, you will never have to build your store from scratch.
Moreover, Rewind Backups can process all types of data relevant to your store. They are products and product images; customers and inventory; orders and collections; pages, blogs, and blog posts; themes and theme files; store policies; locations; shipping zones; menu navigation; saved searches; and gift cards.
No matter how many types of data need to back up, Rewind Backups encrypts and restores them in just a short time. Additionally, you can choose to restore only an individual item or a group of items.
In terms of pricing plan, Rewind Backups offers a free seven-day trial and a free plan for stores generating up to 20 orders per month. The free plan is suitable for those who want to test the app. Also, paid plans start at just $9 a month.
Veeqo
When managing multiple Shopify stores, merchants have to display the correct amount of available products. Or else, it could lead to a really bad result which is the loss in sales since products are listed as zero online while they are still stored in the warehouse. What's more, while being listed available but actually not can result in orders being left unfulfilled and perhaps the loss of customers. That's why Veego was born to solve this problem.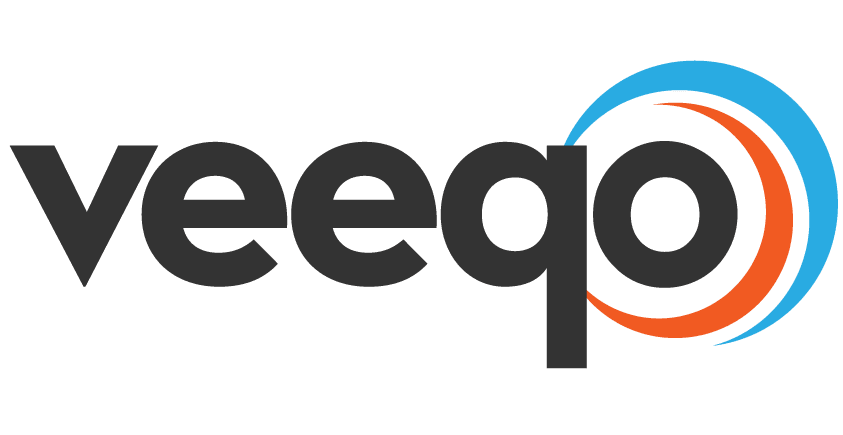 Veego is an omnichannel retail platform or an inventory management system allowing merchants to sync inventory across multiple Shopify stores, channels, eCommerce marketplaces, and warehouses in real time. It will help eCommerce businesses manage orders and handle the shipping process.
In other words, Veego provides businesses with a centralized view of all their orders and returns via sales channels, which helps sellers automate their shipping processes and analyze their business performance in an easier way. In this way, you can prevent your products from being oversold or undersold.
The software integrates with many marketplaces, shipping solutions, 3PLs, POS systems, accounting, and helpdesk solutions, as well as marketing tools. It is understandable that its price is a little bit high at the start of $195 per month.
Conclusion
To sum up, having many Shopify stores brings about many benefits. Nonetheless, a lot of business owners are struggling with running multiple Shopify stores. Each business is different so it is your choice of what kind of tool you are looking to run your store. To stop it from being a real pain for you, let's figure out your problems and find the best solutions for them. If you are a newbie or those who are non-technical, let's look through some mentioned tools to help you automate all the processes.
Hopefully, this article has given you useful information to manage multiple Shopify stores without going insane. If you have any questions, don't hesitate to leave us a comment below and share it with your friends. Visit our site for more interesting posts.