While working in the E-commerce industry, merchants are becoming more concerned about creating more than only one Shopify store to diversify their product selling, offer customized buying platforms for their buyers, and increase their sales. Although when users use Shopify, they are allowed to register one account to link to their stores, it turns out to be very confusing because you have to log in and log out, again and again, different accounts to manage all your stores. On the other hand, Shopify hasn't had the feature to let merchants set up multiple stores under one account. In case your business size is not too big, you can sell your products under one store and only one Shopify account. But if your product categories vary and you are selling different products requiring separate stores, you must consider whether to set these up under separate Shopify accounts.
Therefore, you should have one account logged in with multiple stores and, eventually, multiple plans. We have this post today to provide you with the best methods to automate your different Shopify stores in an easier way.
Can you have more than one Shopify store with one account?
As mentioned above, when you use Shopify to step in the E-commerce industry, you can apply for one account to link with your store in a very simple way. However, it is not that easy if you are about to make use of one Shopify account to open more than one store. Shopify can't set up many Shopify stores directly. You may suffer from fulfilling orders in the wrong store if you log in and out many times.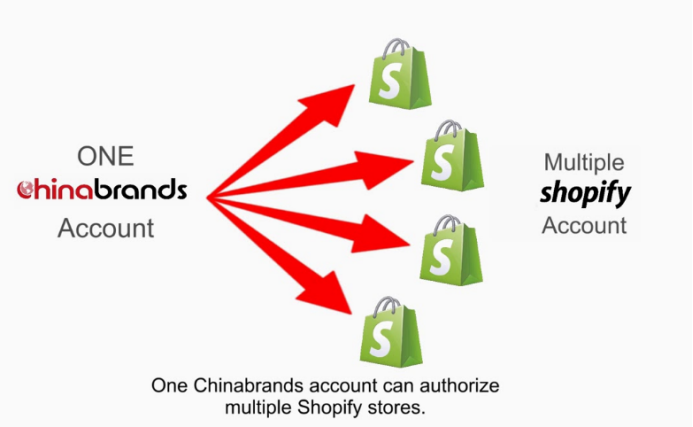 However, it does not means you are impossible to have more than one Shopify store with one account. Instead, you can use the 3rd party tools and Shopify apps to manage multiple shops and control your business more smoothly and easily.
Why should you sell on more than one Shopify store?
Shopify is an ideal platform for us to sell products online, no matter whether you have bought items on wholesale from any supplier or are doing a dropshipping business. The number of Shopify users is increasing quickly, thanks to its simple guide to use. Merchants don't need more than 5 minutes to sign up for a Shopify account and get used to it. It is suitable mostly for newbies to use and set up a business easily.
When the business grows, merchants often consider selling more items in more than one store as they did before. Here are the three most common reasons why online merchants need to create multiple stores to manage their business.
Create an Off-price store
When running an online business, it becomes very tricky because merchants tend to focus on just one kind of potential audience. If your company sells high-end and luxurious items, products, or services only, you might miss many consumers who cannot afford such high prices. As a result, you will leave a lot of money on the table by preventing them from approaching your products. Yet, if you widen your product categories and add more low priced items on your stores, it will hurt and devalue your luxury brand.
Therefore, you should create two stores. One for high priced items for your luxury brand and one for low priced products serving people having price-sensitive issues. In this way, your business will attract more customers and your store having the lowest priced products will help you focus on a different audience. Meanwhile, you have a chance to expand your overall target audience.
Sell to different parts of the world
Imagine your online shop is in America, but you have the desire to let foreign consumers from Spain, Italia, Asia, etc. reach your products because this will increase your sales. The information served in your store (products, design, language, and currency) maybe not the same as one of the other global regions. It will probably negatively impact your sales and success.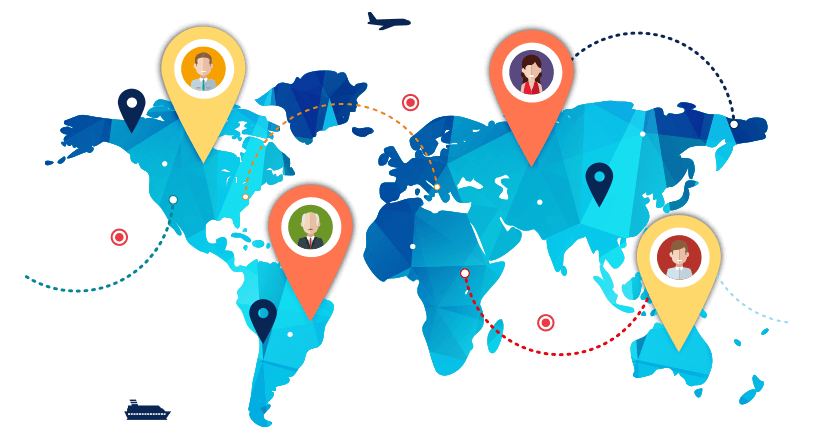 Therefore, creating another store is suitable for you to adjust your store's content to meet audiences' needs from different countries. To do that, you need to do a thorough research first about the product trends, currency, or how the website and design look. Then, you are recommended to configure and adjust these factors to allow more targeted audiences to buy your items easily. Localizing your business is the best way to increase your online stores and do international shipping to other specific regions.
Sell to different customers groups
Similarly, you can classify to group your audience in terms of males or females, adults, or kids. You should change and adjust your store and website to appeal to your potential customers. Creating two different stores with different customer groups also helps you deal with B2B or B2C. For example, you tend to sell products to B2C audiences, but your services are also suitable for B2B customers. The best way to increase the sale to the highest level is by running different stores for each market.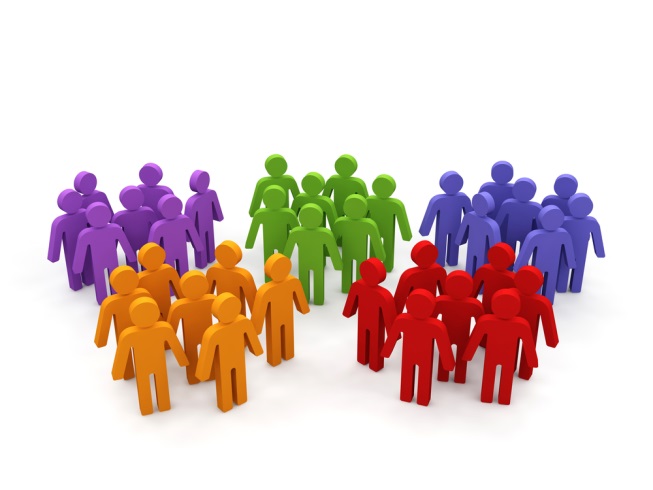 By creating more than one store to sell products, it will be simpler for you to manage an online business and attract the audience who has the needs that meet your services. Moreover, running different stores or each customers groups will make it easier for your buyers to navigate your shops. Undoubtedly, it will promote your pre-order and order management as well as inventory control.
How to create and manage multiple Shopify stores with one Shopify account?
Create multiple stores
As you know, Shopify does not allow users to create many storefronts under one account. Besides, you need to create several stores with several usernames and passwords for each. However, one email address can be used to sign up for multiple Shopify stores. To be more specific, when you want to build more stores adding to your existing one, you also need to develop new login credentials and an email address.
You can choose between two tariff plans below to create several online stores:
Shopify Plus: The first plan offers many advantages. The maximum number of stores you can add is 9. Moreover, you will have a chance to receive valuable advice from a manager. The transferring process among many storefronts can be promoted since this plan offers a drop-down list for us. The list includes all stores which are connected to only one email address. The switching does not need any data to be entered when users receive an email verification message. Hence, you still have to add the login and password for one of the stores. Finally, switch among the rest of the stores.

Shopify Advanced: It is another plan with the number of online stores you can create is 6. Though it has a slightly fewer number of created stores, this package, on the other hand, provides you with unlimited storage options. It means you can freely download a vast number of products, videos, images, and messages. Nonetheless, notice one weak point of Shopify Advanced plan: you have to maintain the processes manually most of the steps while adding more stores. Understandably, you will lose much time and effort to do them. So, it is better if you contact to hire the experts to have you perform the tasks, which will save your time and enhance the quality of service.
Manage multiple stores
To run multiple Shopify stores simultaneously, online merchants should find a suitable solution to get over all possible difficulties happening during the managing process many Shopify storefronts. The systems you choose should be proper and high-qualified enough to integrate with 3PL and ERP. It should also be a real and active inventory syncing system and a brilliant single order setting up the platform. All these features are what will make up an effective system to manage multiple Shopify stores easily.
Here are some tools and apps that we recommend that online merchants use to help their business automate itself. Let's dive into the four most powerful viable options currently available online.
Rewind
The first system we want to introduce is the Rewind app. This tool will not intentionally help you directly manage multiple Shopify stores. However, it will take a crucial way while building your E-commerce empire under the help of Shopify.
As you know, Shopify has a feature of making a backup of all the data, but you are not allowed to access these data. It raises a problem that you will lose all important files and can not return the adjustment if you have mistakes in deleting something in your store. To fix the error, you will have to waste time and effort on re-adding the lost information. When you take a backup of your website and data every day, although you will have a chance of editing the code of your Shopify stores and get rid of unwanted products, it is hard to prevent yourself from editing the wrong store. What's more, logging in and out, again and again, will confuse you, leading to your failure to cause your other stores indirectly down. Although you can export CSV files to back up your store and make sure everything is saved, such a process has to be performed manually. Not only will it take you much time, but it is also very complex and durative, which requires carefully detailed research and additional software on your PC or laptop.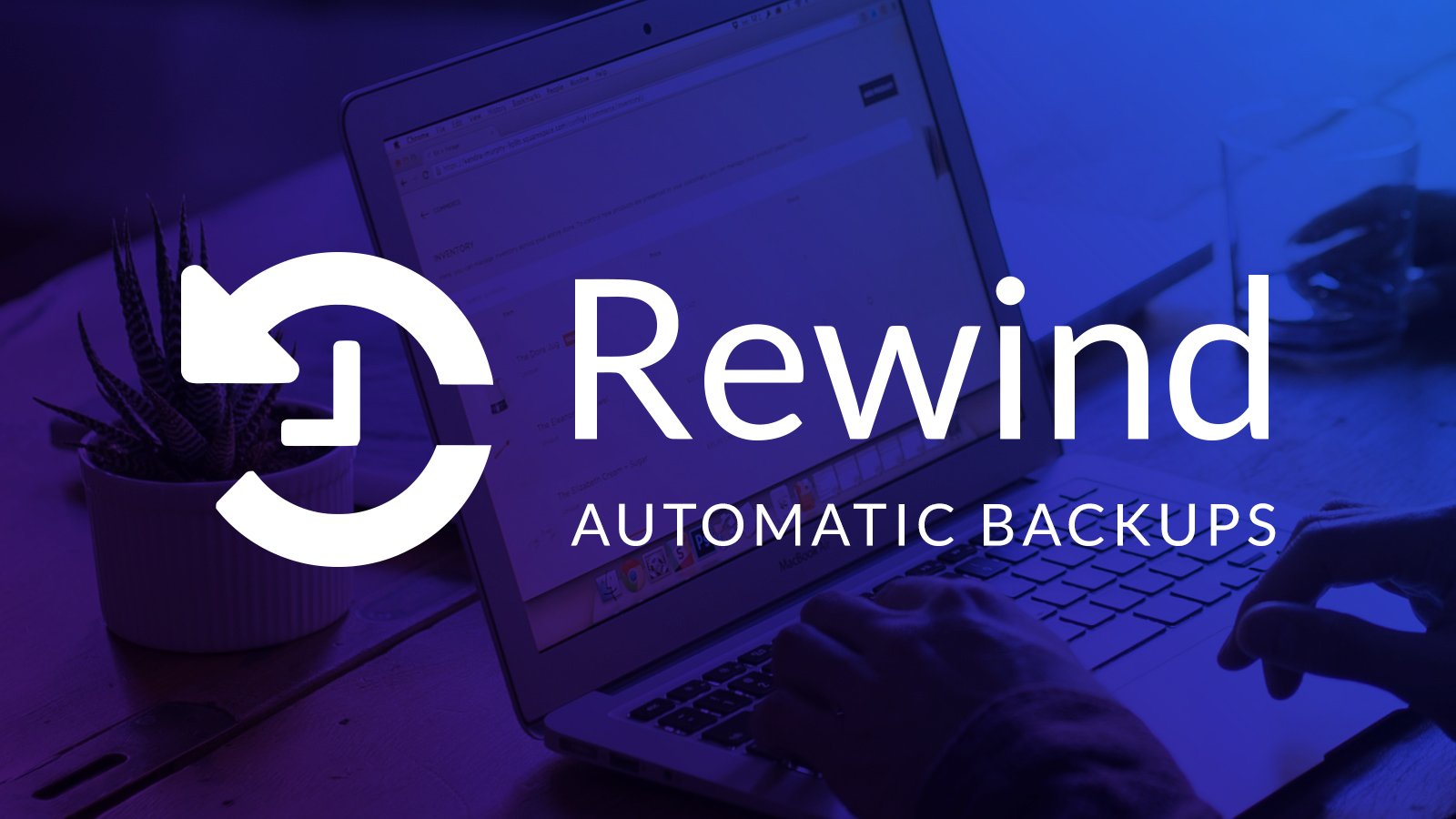 Rewind is a Shopify app which merchants are suggested to apply for, especially those who are a serious merchant and maintain your businesses intact all the time. Using the Rewind app, you will get a backup of your store's data and file, which means you can revert them if you do anything wrong. Moreover, there are likely possibilities that some applications will delete your store files. Then, the customers will connect many applications and remove prices and other products in the stores. Rewind will help you, in this case, when it makes daily backup copies of your store. In this way, if you get lost in your accounts or make the wrong adjustment to the wrong store, you still have chances to return to the last saved copying version.
In terms of the pricing plan, you can choose whether to pay for the app or not. Your decision will depend on the number of your products and business size of your company. If you decide to get a free pricing plan, you will have less than 2000 product backup. On the other hand, if your business is bigger and gets more products, you can choose other plans that cost you from $15 to $99 per month.
nChannel
The second platform we want to recommend is nChannel, an ideal PIM (Product Information Management) inventory & Syncing and Multiple channel listing capabilities for Shopify sellers. Not only for Shopify stores, but nChannel can also be used for Amazon, eBay, and more. Offering merchants a centralized dashboard to set up stores, this cloud-based tool helps you in supply chain management as well as vendor control. When it comes to dropshipping, nChannel will allows you to manage all sales and providers channels from the same dashboard by sending you the invoice and shipping ling notifications.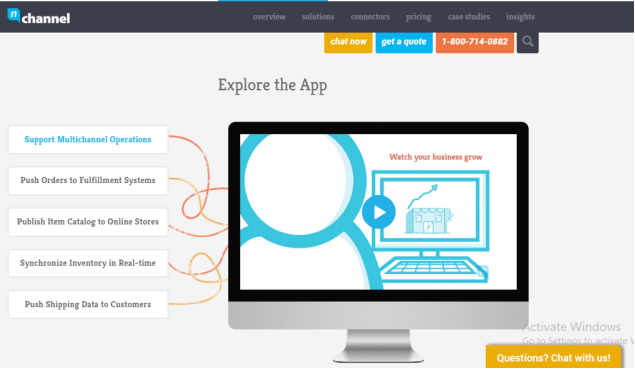 With the dashboard offered by nChannel, you can run many stores of Amazon, Shopify, eBay, or New Egg and manage them all at the same time. Moreover, this platform also works with various suppliers and fulfillment locations to turn the online selling process into an easier and more efficient one.
Skubana
Claiming itself as an operating system of Ecommerce, Skubana will not only let you automate the process but also make orders fulfillment easier. Skubana is an all in one Multiple Channel Inventory management platform which will run multiple channel inventory, dropshipping, warehousing, or Amazon FBA, Shopify stores seamlessly.
Skubana is an intelligent app that will also provide you with valuable advice on business management. For example, it will give you dynamic analytics researching the trends and possibilities to develop your specific products. Moreover, you can save money by getting rid of additional costs thanks to actionable tips from the SKU level FIFO report. Therefore, you can increase profits with the same products.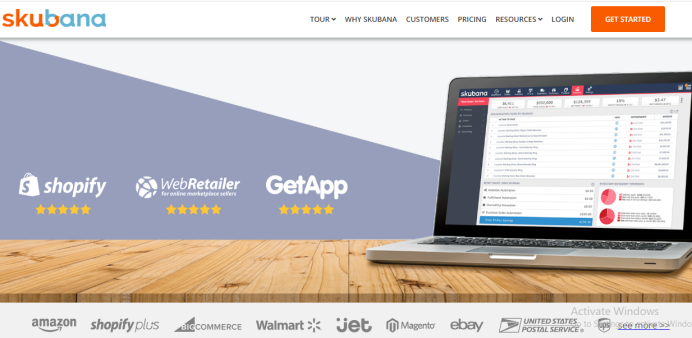 Similar to Rewind, you can choose pricing plans based on the purpose and usage of the merchant. You will have to lay at least $250 per month for the cheapest pricing plan when signing up into Skubana. If your company's budget and requirements are higher, you can take into account other plans ranging from $250 to $3000.
Chinabrands
The last platform in this list is Chinabrands, which is said to be a reliable Multi-Channel Ecommerce tool for online merchants because it can solve all the problems happening with business while selling more than one online store. It serves users of over 20 different famous platforms, including Amazon, eBay, Lazada, Shopee, and more.
It is one of the only platforms allowing you to manage multiple stores without any hassle, which will speed up and make your business management easier.
What makes Chinabrands stand out of other multi-channel eCommerce platform is its highlighted features which are:
The user just needs to perform a simple step of a click into a button to add hundreds of items with SKUs
Chinabrands provides Inventory syncing and order management
Chinabrands have an API integration with many well-known online marketplaces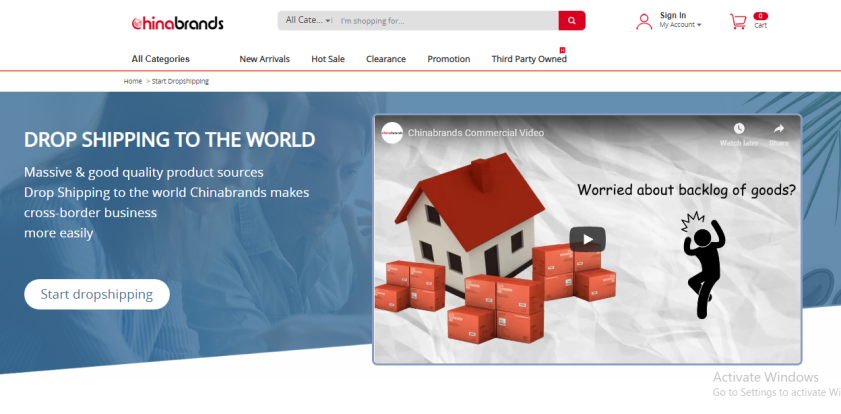 Being a B2B wholesale and dropshipping provider, Chinabrands is also suitable all in one solution to set up multiple Shopify stores. In terms of pricing, you need to pay just $3.99 every month for premium API integration. With this pricing plan, you can download 800 products and add them to your stores with just some seconds. Moreover, paying for this plan, you will be served more than 500,000 SKUs of different products that are now available.
If you get the VIP membership, you will save a lot of time and automate the process of integrating your store. The professional team from Chinabrands will maintain the standards of every product created by the company.
To sum up, these four platforms above recommended are just some of the most common ones used by merchants in the world. There is no best tool for online merchants, but the most suitable one since the issues arising in each business are all different. The best and easiest way for you is to first identify your problems and situations before choosing the solutions for managing multiple Shopify stores.
Which challenges you might face having multiple Shopify stores?
Although having many advantages, there are also many challenges that you may face while using a single email address to manage your Shopify stores. The key problem here is that merchants will suffer from difficulties in setting up and keeping the user data in line to prevent the business from any bigger issues.
Here are some most common challenges you might face:
Product catalog
The first problem arises when you upload the products. You will have to update products on both entirely different Shopify stores. It seems to be simple if you have a store with a few SKUs (Stock-Keeping Unit). However, when more and more goods and their quantity are becoming increasingly higher, more SKUs are being added, and the product catalog of your business will have to be updated monthly and quarterly. Moreover, all these processes will have to be performed manually for each store separately.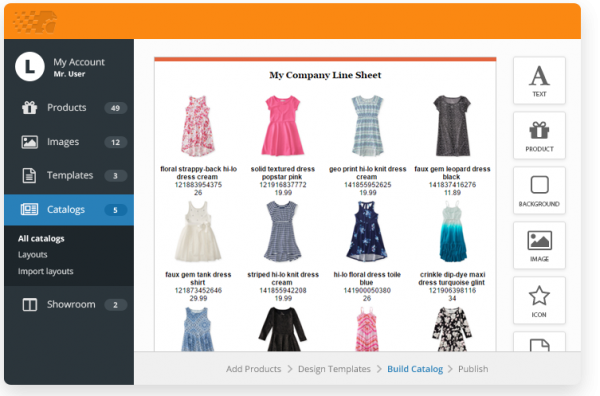 Let's imagine the number of SKUs that need to be added reach hundreds or thousands; it turns into a real issue because you will have to add the catalog of your products one by one on both shops no matter where you sell your items (local or international market).
Inventory
The second one is the inventory problem. This issue happens more seriously for those who have the same warehouse for all their stores. Then, merchants need to find out the ways to control inventory levels.
For instance, you have two stores called Store A and Store B. If you have a sale on Store A, the inventory will then reduce the number of products from Store A only. Whereas, Store B will not show the live inventory quantity. Real-time inventory updates can make sure that you will never sell the same products twice.
It is not a problem for the first time happening. However, it will cause a variety of confusion and challenges for managers and merchants in the long term. When you run multiple stores at the same time using the same warehouse to keep inventory in storage, it must be synced.
Order fulfillment/Returns
The next problem is related to order fulfillment and returns. As we also mentioned at the previous point, order fulfillment has to be made quickly when it comes to inventory. It means all of the things must be set up carefully to make sure they are in order, the order fulfillment process runs smoothly, and there will not be any mess or confusion being made in stores.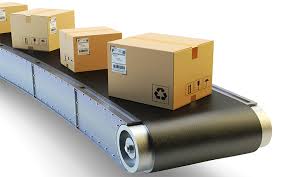 Also, the returns must also be managed and the inventory status should be changed, and updated in all the store dashboards. There should be consistency among the processes of execution, return, customer service, and delivery. You are recommended to switch order data to a centralized system that is used to control orders across the sales channel. The multichannel management platform is an ideal solution for merchants to rely on while centralizing inventory management. In this way, you can easily check out the number of the remaining product in whatever stores selling it.
Currency conversion
When buying items from Shopify and paying for an order, currencies will be converted in real time, which is a feature Shopify provides. However, the total selling price will then be presented in the default store. Therefore, you will need a storefront arranged for the currency used officially in your customers' areas.
Conclusion
Setting up multiple Shopify stores under one account is such a hard job. It had its benefits and drawbacks. Running several stores will help your business increase the customer base, improve service, automate processes, and reach more new markets. As a result, the profits of your company will improve dramatically thanks to these contributions. However, the Shopify Multiple Stores processes also bring some disadvantages among which the key drawback is the technical configuration of the function. Doing it on your own will take your much time and effort into researching the processes of installation and management of each tool.
It is highly advisory you should find ways to have these tools properly installed. We hope this article is informative enough for you to get more knowledge of the Shopify Multiple Stores techniques as well as the guide to create and manage multiple stores. Good luck with your online business!