A theme which integrates background image, sound, language, layout and color display is considered as "the face of the online store" on Shopify. Every customer visits your store, they will keep attention to the theme first. Hence, if it is impressed enough, they will be attracted and be inspired to buy your products. Therefore, you'd better have a suitable theme for your online shop. Here is a guide which helps you to find the right theme on Shopify:
Get access to Shopify Theme Store
First of all, you should aware of Shopify Theme Store has a great deal of the theme resources. Thanks to it, you can search and find out which is the most suitable and attractive for you. It can be a free theme which is developed by Shopify or a paid theme designed by other designers. So, you need to carefully consider to make the best decision. In order to find the right theme for your store, you can get access to Shopify Theme Store by clicking on Shopify Theme Store.

If you can't find Shopify Theme Store with the above link, I will take you through how to open it from your Shopify admin:
Step 1: In your Shopify admin page, select the Online store in the Sale channels section.
Step 2: Then, click on Themes and scroll down, you will see the Shopify Theme Store. Make sure that you tap Visit Theme Store button to go to Shopify Theme Store right away.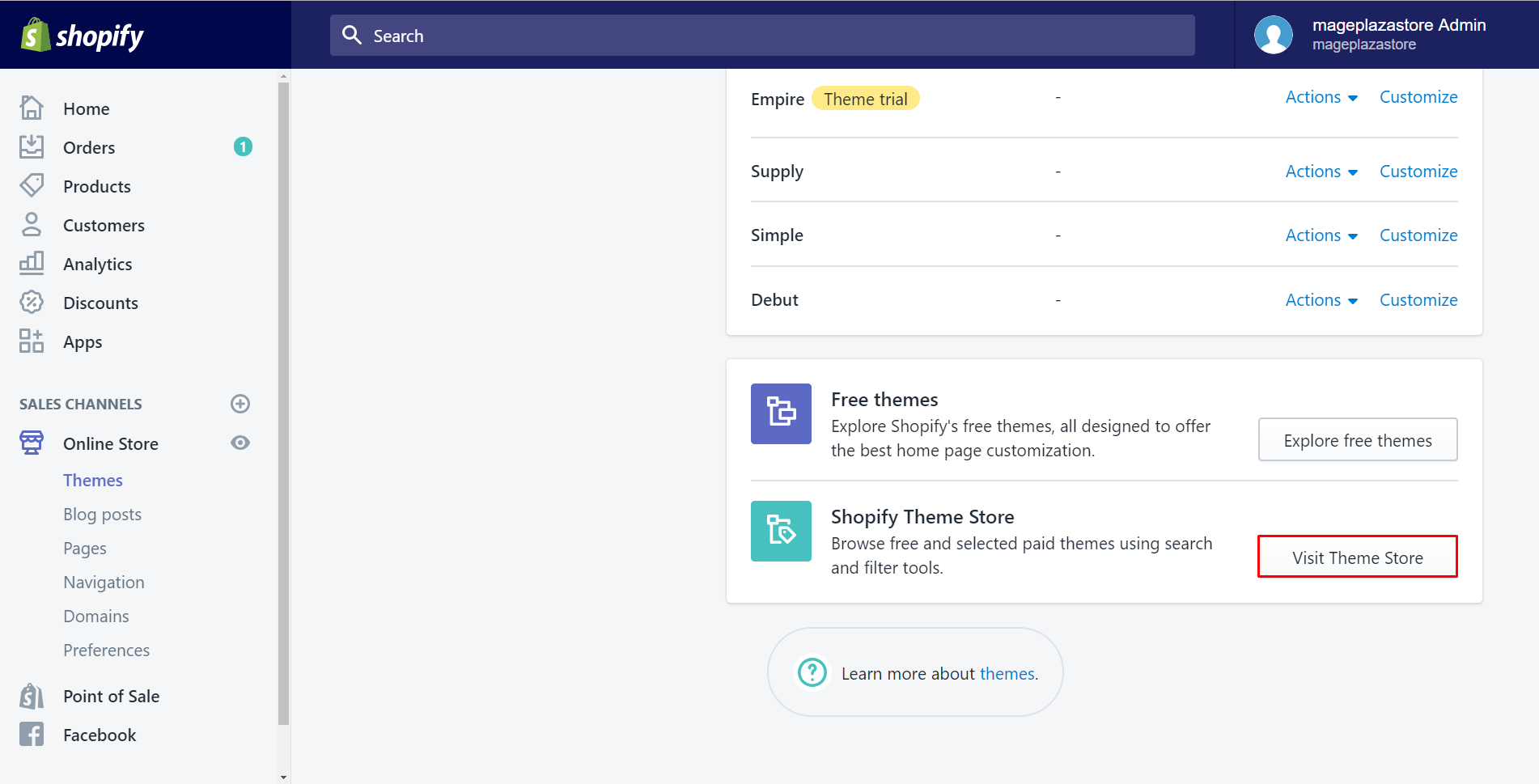 Read more: How to check theme of shopify website
How to find the right theme
We will use the Shopify Theme Store for filtering options. You are able to find the right theme in two ways:
1. Search by theme feature
On the top of the page, you see the Search option with magnifying glass symbol. Make sure that you click on it to find the suitable theme.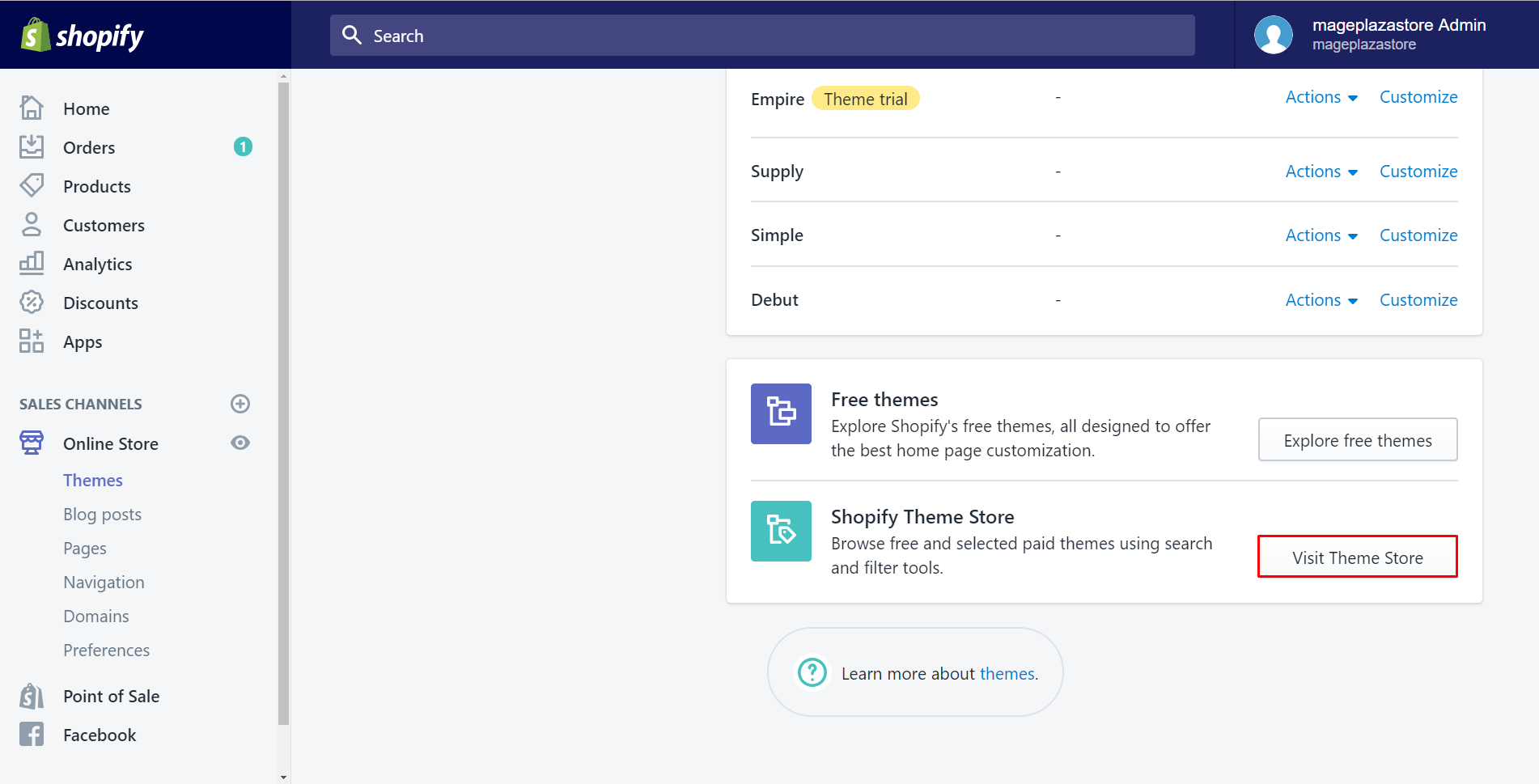 Then, the Search field will come out. To have the theme as you expected, you should type some words refer to the product's concept. As you can see, I enter Clothing and Fashion because I'm selling shoes and clothes.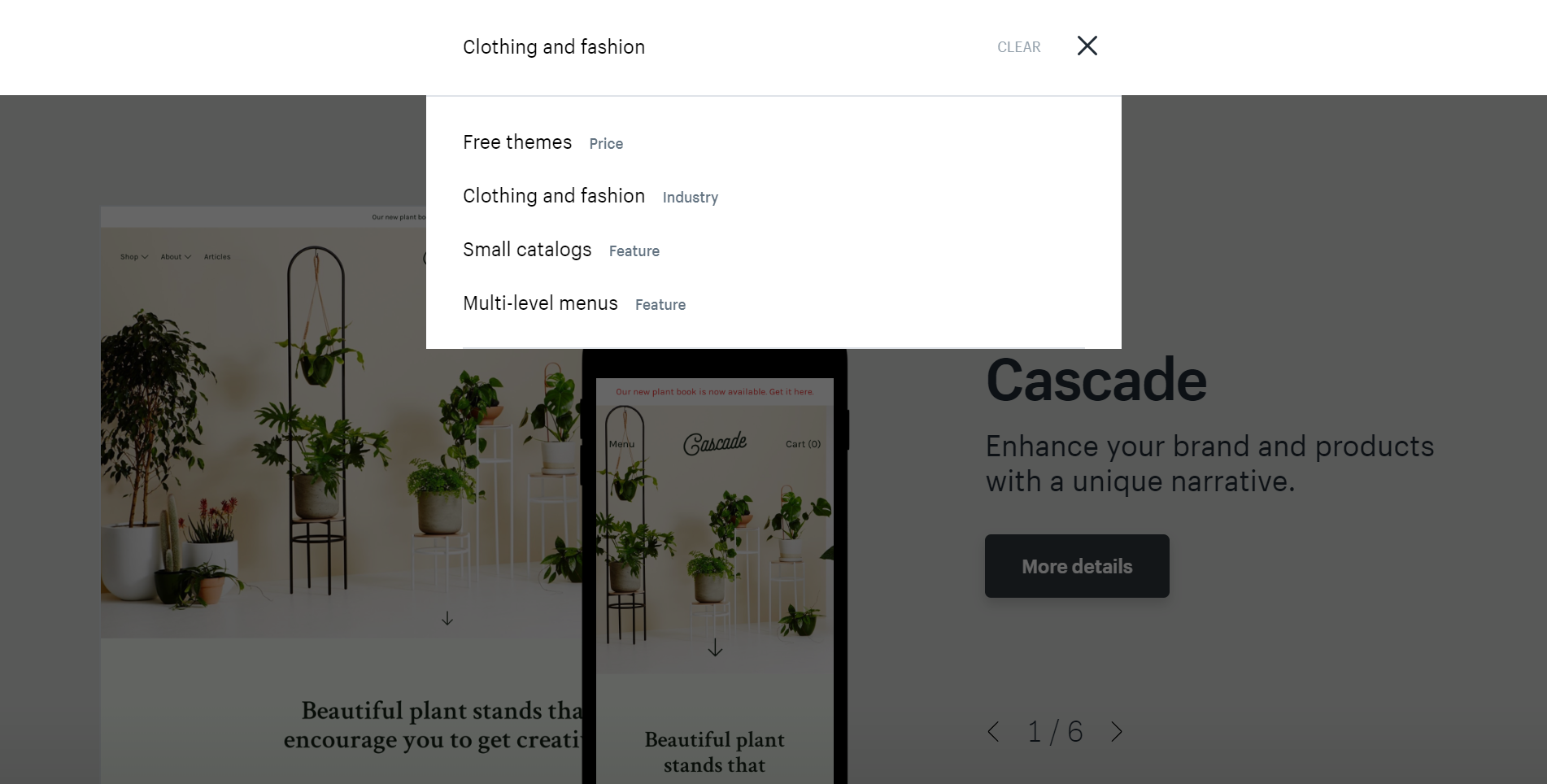 After that, I click on it and there are plenty of pretty designs shown for me to choose.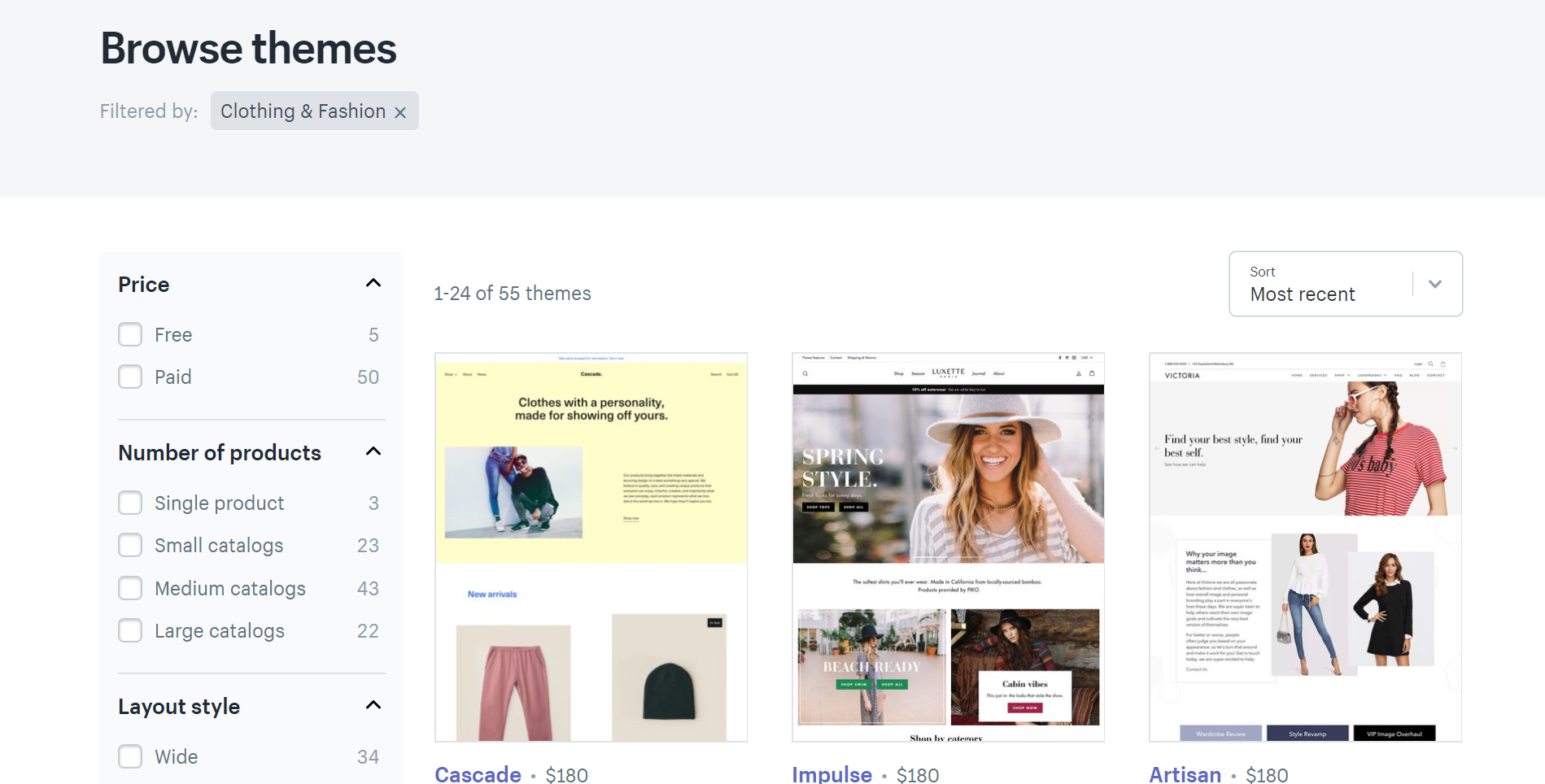 What's more, you can select options in the Sort field to filter the desired theme as its popularity or its price.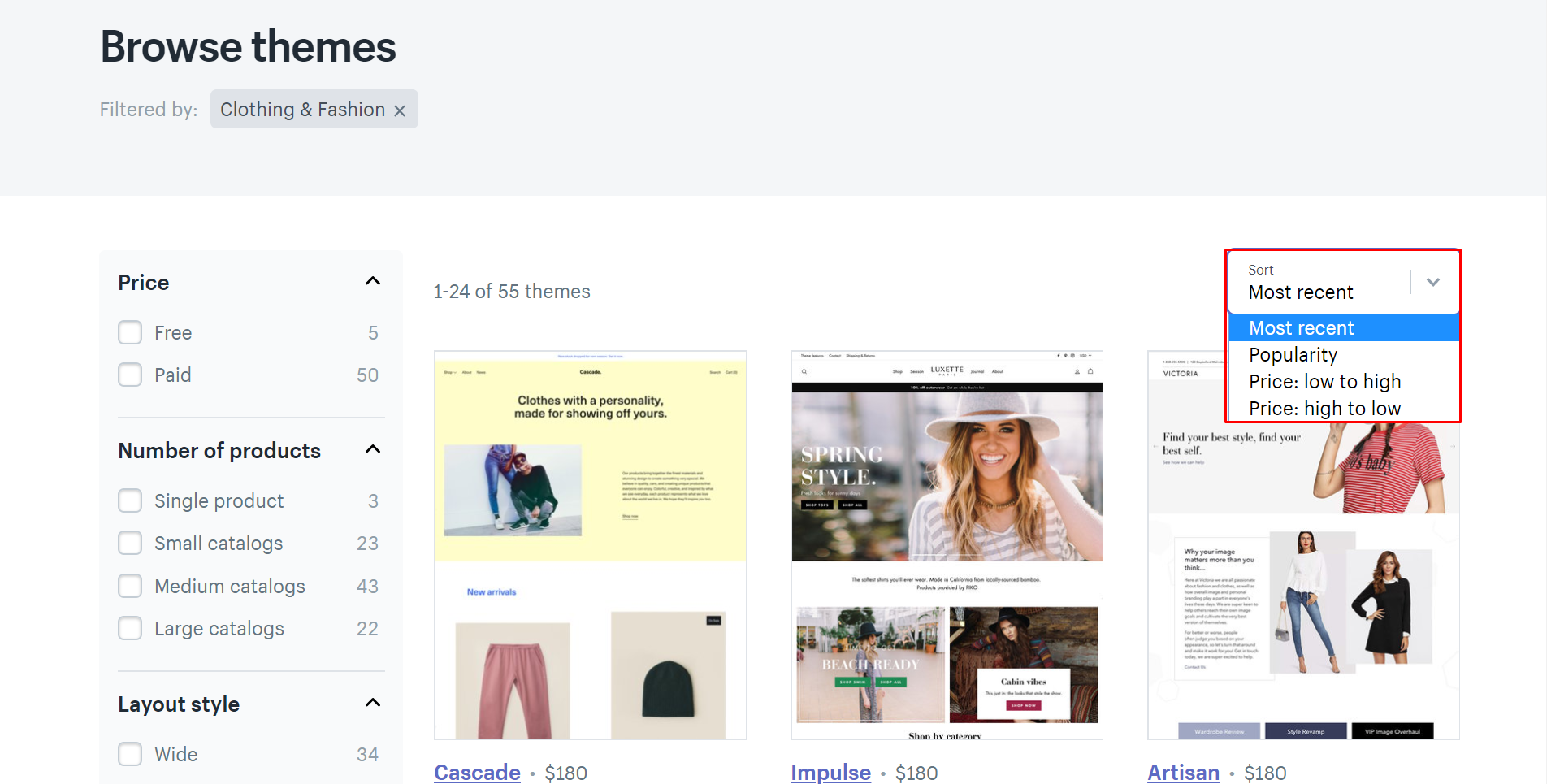 Or else, there are many sections on the left-hand side of the screen which offer you to filter the themes more easily and more conveniently.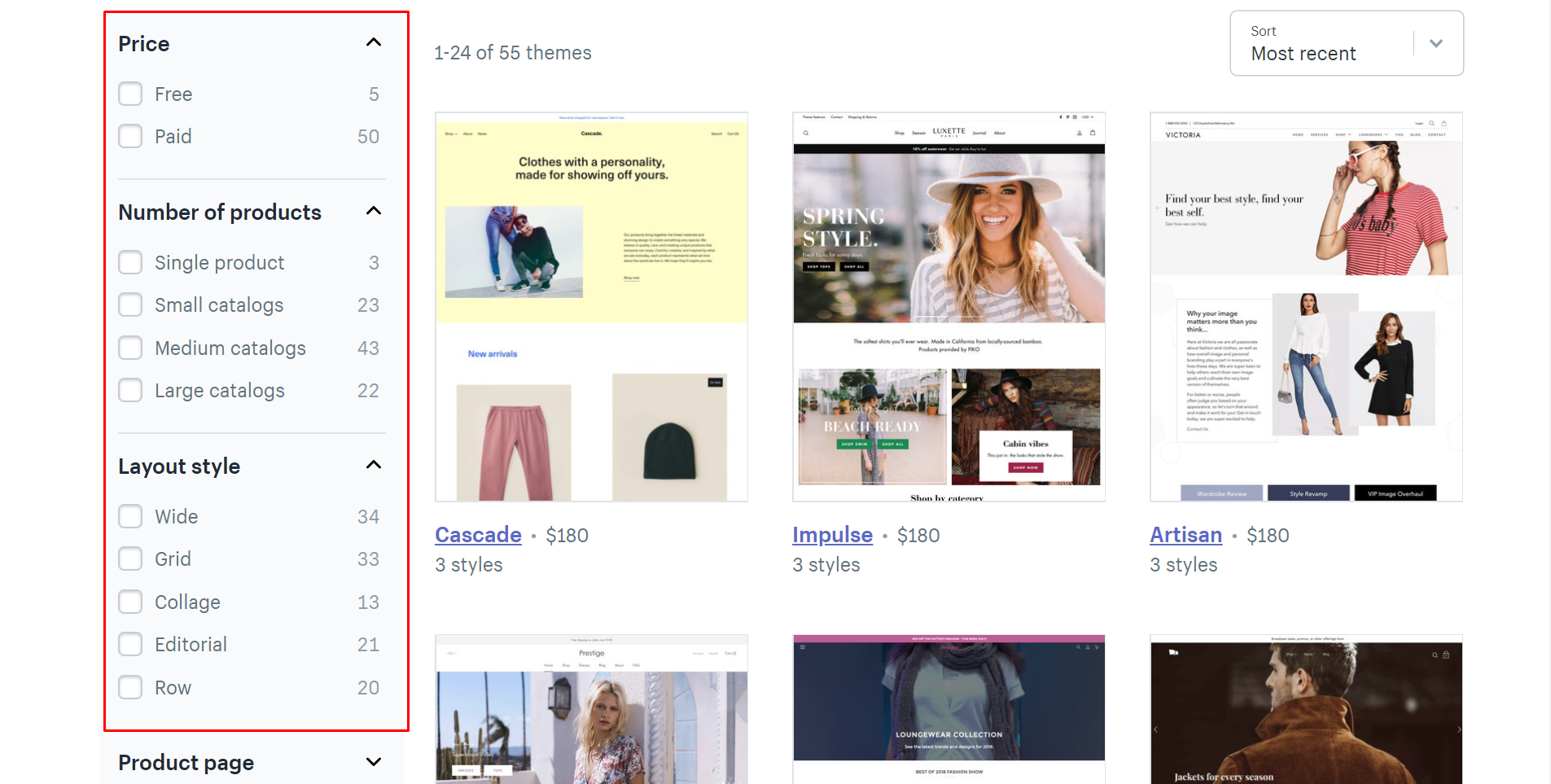 All you need to do now is to let your creative mind and your beautiful soul work. Then, finding out what is the one you are fond of and you'd love to have it for your online store.
2. Search by collection or industry
In the Shopify Theme Store page, you are able to use the top bar drop-down menus in Collection or Industry section. By Collection, you can sort to view themes with a specific style, layout and also the trend. In this menu, it hasn't any particular topic but lots of beautiful characteristics. It can be some new themes, some lively and fun themes or even some hit themes which people like most in a period. I suggest if you have the diverse collections, you should use Collection to find the best. It can be really impressed.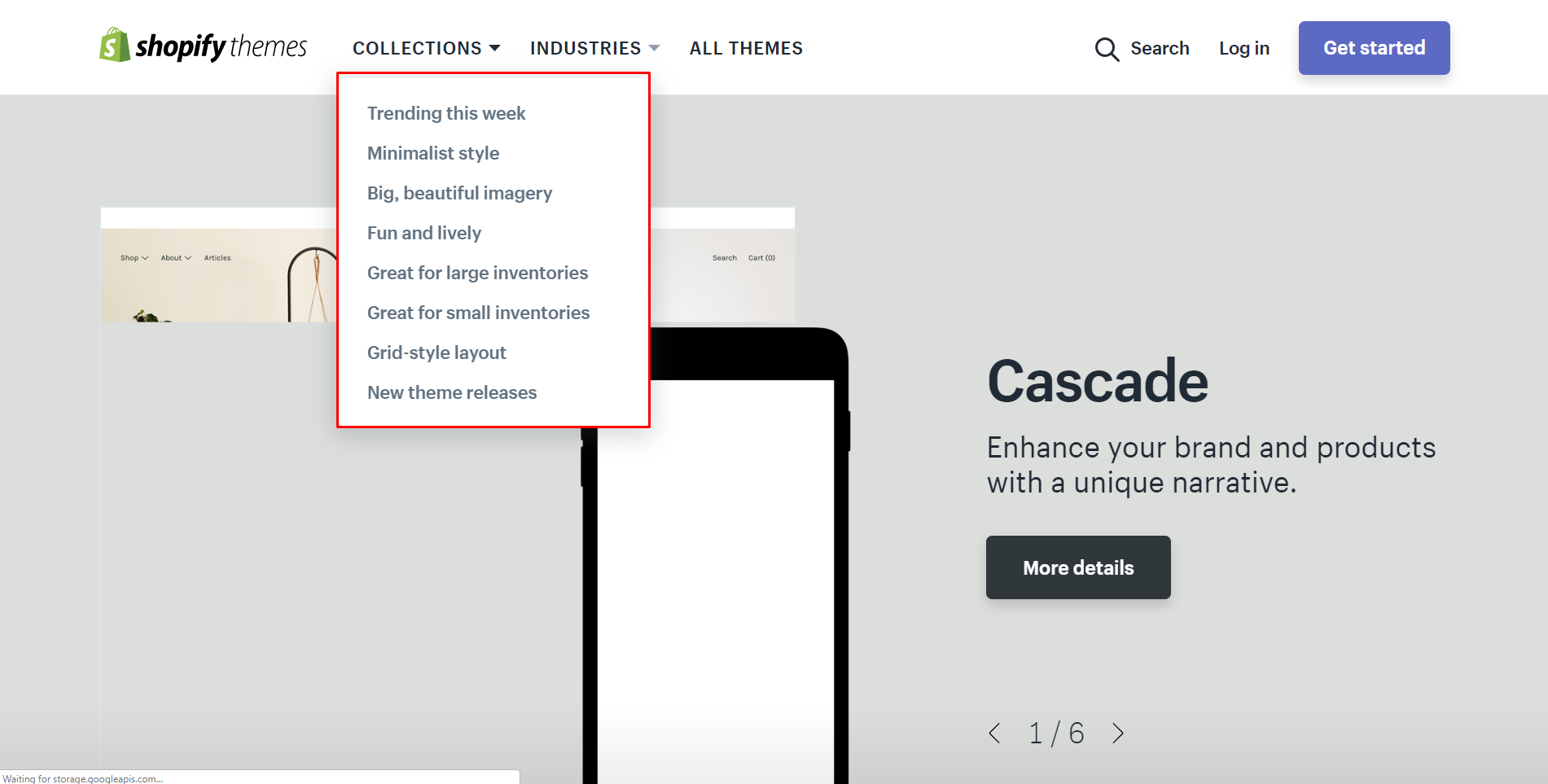 Totally different from Collection, themes sorted by Industries are specialized in topics such as Art & Photography, Clothing & Fashion,... This kind of search is useful for shop owner whose collection just belongs to one of all these topics such as I just sell shoes and clothes. So, my store belongs to Clothing and Fashion group. I don't have to waste time searching every concept to find the most suitable one.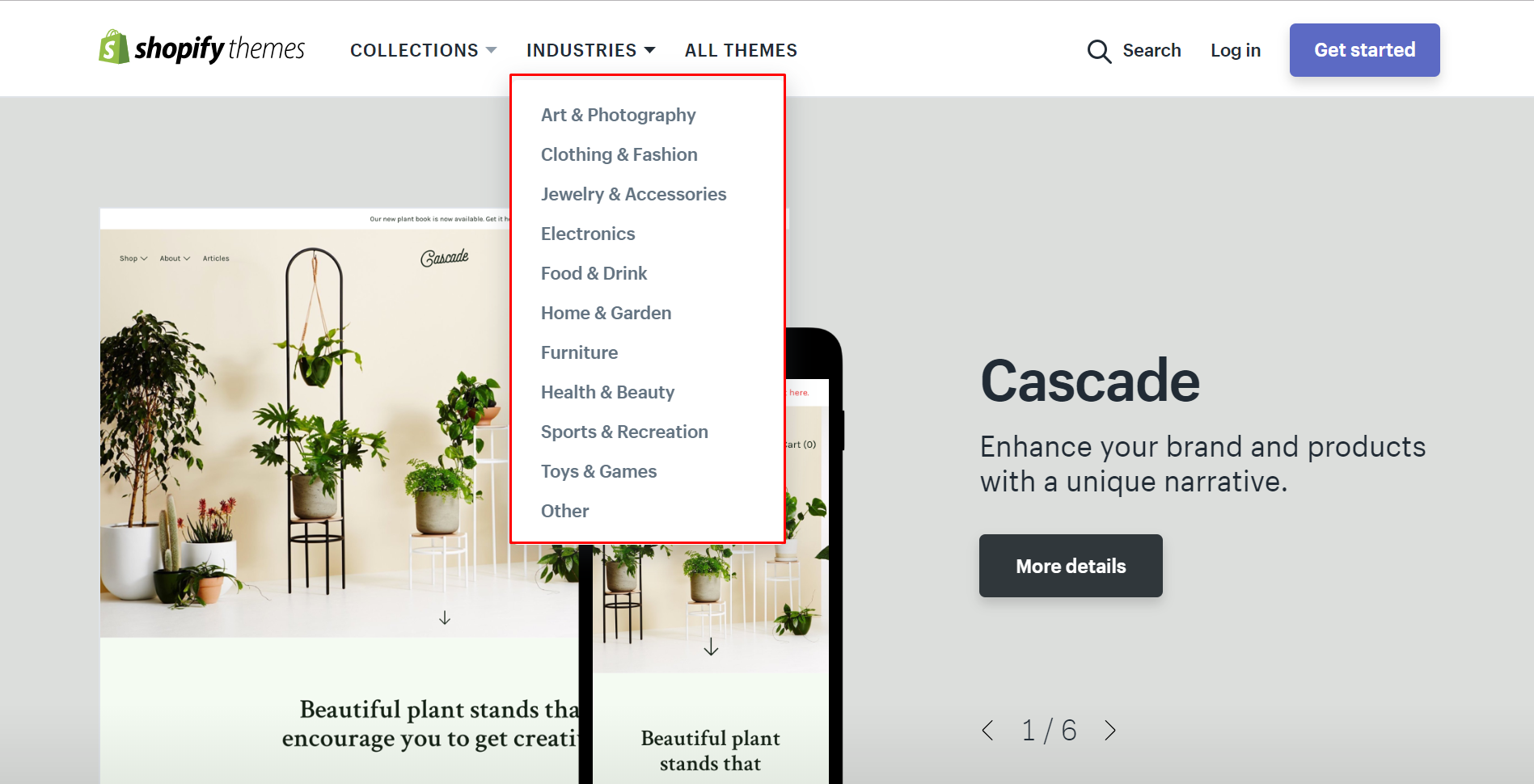 Conclusion
In short, choosing the right theme is an important thing which online shop owners should do in order to attract their customers at the first sight. That's why you get the suitable theme. I hope this writing about how to find the right theme on Shopify will help you have more purchases in the future.
Related Posts: