As some of you might have already known, Shopify has been providing free trial periods for interested e-commerce website builders. Why do these kinds of periods exist?
So, this article is created to instruct you more about this effective free trial tool in different lengths of time, based on your needs. Now, just scroll down this How To Get A 21, 30, 60, 90 day Free Shopify Trial instruction to get your first-hand user experience in customization and testing of the website created.
Table that summarizes Shopify Trial
I have this table that will summarize all the different types and actions needed for the Shopify Trial including 21, 44 or 60 days to show you, for short.
As there is quite a wide range of primary benefits of Shopify Free Trial Program brought to users, you will be able to utilize the templates to create a website, or embed a few products on the online store and identify winning products and even test out with the different collection system. At the same time, you can also learn more about the settings page and explore the Shopify Apps and Theme stores when you are in a free trial period.
Shopify 14 Days Free Trial
At present, the 14-day free trial of Shopify is still available to use from their official website
Plus, you are also able to get an option of a 30-day free trial. However, it might be unofficially offered by Shopify and you will have to go through a third party to get it, which means that you might have to sign up to another service to get the 30-day free trial for Shopify.

Shopify 21 Days Free Trial
Not available
This 21-day trial was provided by Shopify a long time ago. It is likely to be no point in searching the web for this version of trial as Shopify has stopped to provide it ever since.
Shopify 30-Day Trial
Not available
The 30-day free trial is in the same situation as the 21-day one. There used to be a full 30-day period available for all users. Nevertheless, this kind of action is no longer exist.
Shopify 44-Day Trial
When you combine the current Shopify 14-day trial setup and the 30-day refund policy, you will get a 44-day free trial in total, which means that more than enough time to get things sorted out.
As mentioned before, there used to be a wide variety of 30-day and 60-day trials online, but they are not available now.

Shopify 60-Day Trial
Not available
Currently, you can not find the 60-day free trial on Shopify anymore despite the fact that most of them are scams which are used to attract sellers to be part of affiliate programs of other website owners.
Shopify 90-Day Trial
Shopify 90-day trial offer for new merchants has ended in June 1, 2021.
However, in Covid-19 response, Shopify will continue to apply the 90-day trial offer for development stores launched in 2021.
Unlimited Shopify Trial Stores
Apart from many kinds of periodic Shopify Trial, there is now one unlimited section that is recommended for you to replace these free trial: a Shopify Partner account.
For starters, this section is provided to enable you to work with a Shopify Partner that starts your store as a development store with an unlimited free trial. Consequently, you will be able to work on your store for as long as you need before choosing a paid plan and opening your store to the public.
In detail, there is a store in development mode to offer you a good place to develop your store. It is designed not to be a store open to the public and it is unable to accept orders.
But don't you worry about that because most of Shopify Partners will join a hand in helping you develop the store or even develop it for you with extra free or not. Also, there are some Shopify Partners who continue supporting you after your store launches]. Let's take my experience as an example. When I lead a Facebook Group and a Slack group, I helped the merchants that I work with by writing how-to's and tutorials for merchants on my blog.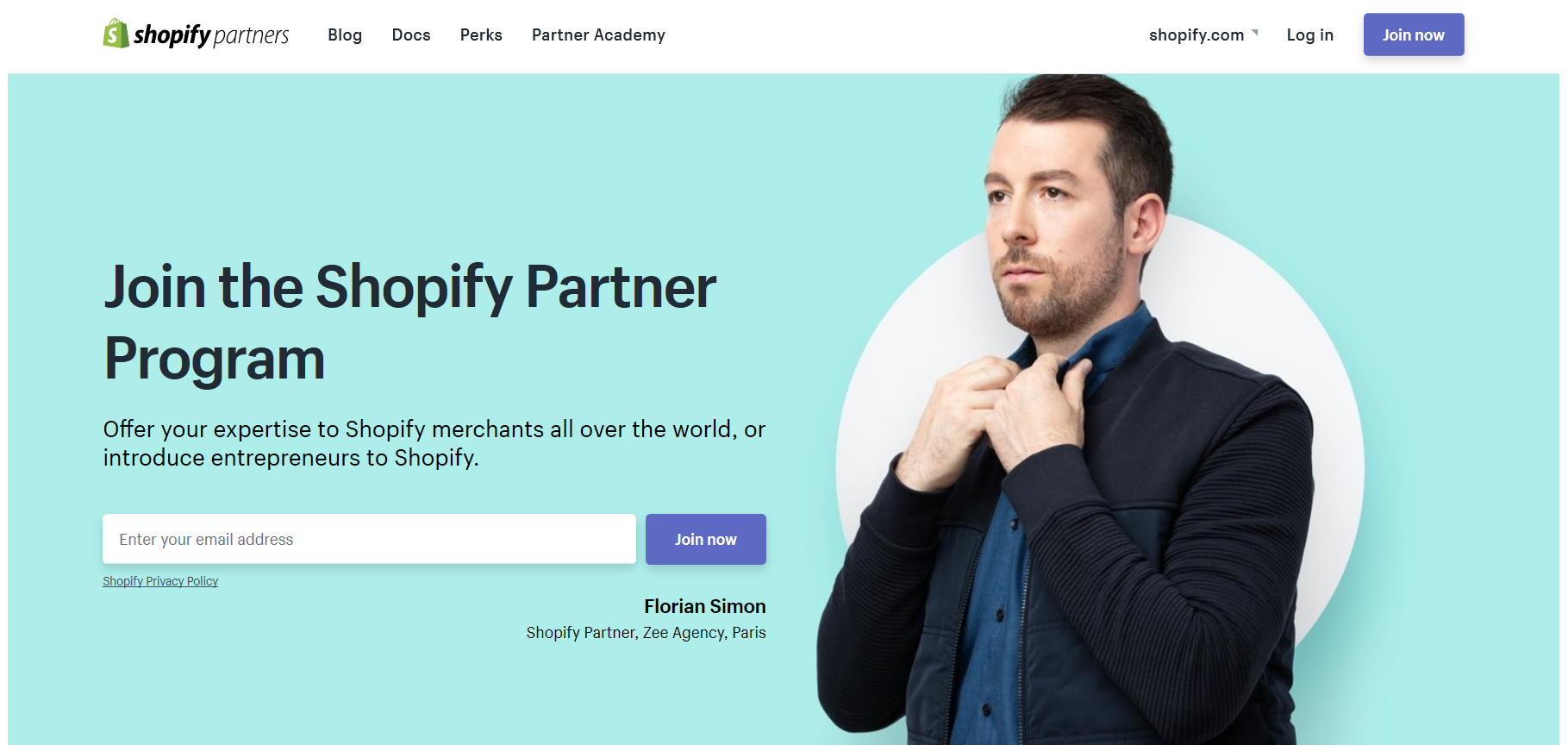 There are some Shopify Partners that work with all types of stores, some are more specialized. For instance, I am decided to specialize in helping merchants who sell inventoried products, however, I don't work with drop-shippers.
In order to find Shopify Partners who offer this service, you could do a Google search for "unlimited free trial with Shopify" and then add a keyword for the type of shop you want to set up. For example, just use the "unlimited free trial Shopify dropshipping" if you want to start a drop-shipping store. Or, use "unlimited free trial Etsy to Shopify" if you have an Etsy shop that you want to migrate to Shopify. You know what to do now, don't you?
Why Choose Shopify?

So far, if you are still wondering the reasons why you should select Shopify as one of your partners, here are some of its specific factors that are going to gain your trust since now.
First of all, Shopify has been trusted by over 1000000 business worldwide as it handles everything from Shopify marketing and Shopify payments, to secure checkout and shipping. It is a platform with all the eCommerce and point of sale features that are necessary to start, run and grow your own business.
Detailedly, Shopify will sell your products anywhere to anyone, and then take the guesswork out of marketing with built-in tools that assist you in creating, executing, and analyzing campaigns on Facebook and Google. With the large and diverse app store provided, which contains over 1,400 free and paid apps designed to enhance the functionality of your site, Shopify will provide you the most outstanding tools, namely, cover reporting, shipping, social media, customer service, stock alerts and more. Also, it has a great SEO functionality to enable you to edit meta tags, add necessary tags, and place collections, products and descriptions in an SEO friendly way in the browser.
After all, you can manage nearly everything using a single Dashboard and gain the insights and knowledge that you need to grow. Meanwhile, there is no background in web development or a team of developers needed because complicated coding skills are not required on Shopify.
So, not only will you get a platform to build an online store and manage payments, but also multiple tools are available to make your business more successful. Everything is ready to use at your disposal because the apps are all designed for and integrated into Shopify. For more details, we also have a Shopify's review article available for you.
Conclusion
On the whole, I have just shown you the detailed instruction of getting a 21, 30, 60 days Free Trial on Shopify and much more related information in Shopify Free Trial. After reading these lines and the reasons that you should choose Shopify as an online-business partner, I believe that you are now able to start a successful Shopify store and make the right choice in promoting your online business career.
Table contents: