Published on
3+ Best Shopify CSS editor Apps in 2023
3+ Best Shopify CSS editor Apps from hundreds of the CSS editor reviews in the market (Shopify Apps Store, Shopify Apps) as derived from AVADA Commerce Ranking which is using AVADA Commerce scores, rating reviews, search results, social metrics. The bellow reviews were picked manually by AVADA Commerce experts, if your app about CSS editor does not include in the list, feel free to contact us. The best CSS editor app collection is ranked and result in March 16, 2023, the price from $0. You find free, paid CSS editor apps or alternatives to CSS editor also. The Top 50+ Shopify Free Apps for Every Store.
Quick Comparisons of the Best Shopify CSS editor Apps
| Logo | App Name | Vendor | Pricing | Rating | Action |
| --- | --- | --- | --- | --- | --- |
| | Custom Css | Heaven3000 | Free | 4.8/5 ⭐️ | |
| | Code Customizer | Ecomfy | Free to install. Additional charges may apply. | 2.6/5 ⭐️ | |
| | EmbedSocial: Verified Reviews | EmbedSocial | Free plan available | 2.9/5 ⭐️ | |
#1 Custom Css by Heaven3000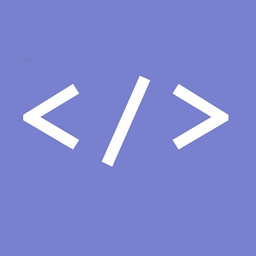 With any shop owner that has CSS coding knowledge and wants to decode their website without the risk of breaking it, Custom Css by Heaven3000, a product of Heaven3000 will be the best tool for you. With the help of Custom Css by Heaven3000, you are allowed to add custom CSS code to your Shopify website so that you can style the page whatever you like, from changing the design to hiding a whole element. With no need of editing any source files from your page, now you can confidently add codes to your store's page without the fear of breaking the website. Custom Css by Heaven3000 also provides a modern and user-friendly code editor that is so easy to use and will always make sure that your coding style is up-to-date. And if that is not easy enough for you, Custom Css by Heaven3000 has the simplest installation so that all you have to do is just install once and use it right after, without any configure needed. Custom Css by Heaven3000 is now available for free.
Features Highlights
Add custom CSS to Shopify website
Allow to apply CSS code to style page
No editing theme's source files required
Offer a modern and user friendly code editor
Simple installation without configure
Price: Free
Rating: 4.8 / 5
#2 Code Customizer by Ecomfy
Created by Ecomfy, Code Customizer is an easy-to-use application with so many useful functions for traders to manage their business more easily.
With Code Customizer, you can easily attach customer codes to your store in seconds. Moreover, Code Customizer helps merchants to add their custom HTML snippets to anywhere by ticking the specific page and enter the HTML class/ID they want to attach. Also, this app allows you to quickly add worldwide custom CSS for varied screen sizes to your store. Last but not least, store owners of Code Customizer can take advantage of this platform because it provides their custom Javascript constantly. Even more, you can add scripts such as Google Analytics, Facebook Pixel, etc to your store layout with a few simple steps. Finally, this application helps to verify your custom HTML, CSS, Javascript code by showing the error in the code editor.
Code Customizer is an application that costs just as much as a cup of coffee, but the benefits are huge. We take great pride in Our Customer Support, please ask for any help if there is any question!
Features Highlights
Add customer code simply
Add HTML everywhere
Add custom CSS code globally
Add custom JS code and various scripts
Auto validate custom HTML
CSS
Javascript code
Price: Free to install. Additional charges may apply.
Rating: 2.6 / 5
#3 EmbedSocial: Verified Reviews by EmbedSocial
EmbedSocial for Shopify provided by EmbedSocial supplies you with a variety of useful functions that helps you collect and display verified customer reviews on auto mode.
This platform can create a collection of customers' auto reviews by reminding them to submit their testimonials via email. As a result, EmbedSocial promotes your conversion rates and raise sales. You will be satisfied with its function which helps users to collect more personalized parameters at scales such as order IDs, customer name, product name or description. Moreover, with updated EmbedSocial gadgets, Shopify users are allowed to display the collected reviews in modern layouts with a lot of customization options. Especially, this app provides CSS editor for you to apply your own style to fit your brand. Conveniently, EmbedSocial for Shopify is mobile-friendly and works well with any browser.
All in all, EmbedSocial is free for shops with up to 100 orders/month. It is worthwhile for you to experience these above highlight features with no money! We are available 24/7 to hear from you and help you succeed.
Features Highlights
Collect verified reviews automatically
Highly personalize email paremeters
Provide modern widgets
Use Custom CSS tool
Be compatible with any theme
Price: Free plan available
Rating: 2.9 / 5
Advertisement
How AVADA Commerce ranks 3 Shopify CSS editor apps list
These above 3 CSS editor apps for Shopify are ranked based on following criteria:
The ratings on $Shopify store
The app's rank on search engines
The prices and features
The app provider's reputation
Social media metrics such as Facebook, Twitter and Google +
Reviews and assessment by AVADA.io
Top 3+ Shopify CSS editor Apps
Special thanks to all vendors which contributed the best 3 Shopify CSS editor apps. We honestly recommend you to give every app above a try if possible. We create Shopify apps review series with the aim of helping Shopify online stores find the best CSS editor for their website. All of the information on the review (including features, description, prices, and links) is collected from the vendor's website or their own published page/ selling channels.
The list of the 3 best Shopify CSS editor apps is kept up-to-date on a regular basis by our team. Please feel free to reach us out if you have any questions related to this app review.
Don't see your app on the list? Wanna contribute more content to this review? Contact us
If you want to add or remove an item in the CSS editor list, feel free to contact us at Contact us
Find more themes, please visit our Shopify theme reviews!
People also searched for
shopify css editor apps
css editor apps for shopify
top css editor for shopify
top shopify css editor apps