Published on
8+ Best Shopify Also Bought Together Apps in 2022
Author
8+ Best Shopify Also Bought Together Apps from hundreds of the Also Bought Together reviews in the market (Shopify Apps Store, Shopify Apps) as derived from AVADA Commerce Ranking which is using AVADA Commerce scores, rating reviews, search results, social metrics. The bellow reviews were picked manually by AVADA Commerce experts, if your app about Also Bought Together does not include in the list, feel free to contact us. The best Also Bought Together app collection is ranked and result in January 19, 2022, the price from $0. You find free, paid Also Bought Together apps or alternatives to Also Bought Together also. The Top 50+ Shopify Free Apps for Every Store.
Quick Comparisons of the Best Shopify Also Bought Together Apps
ID
App Name
Vendor
Action
#1
Frequently Bought Together
Code Black Belt
$6.99/month. 30-day free trial.
4.9/5 ⭐️
#2
Also Bought
Code Black Belt
$9.99/month
5/5 ⭐️
#3
Personalized Recommendations
Expert Village Media Technologies
$9.99/month. 7-day free trial. Additional charges may apply.
4.8/5 ⭐️
#4
Bundles | Also Bought Together
appsolve
Free
5/5 ⭐️
#5
Recent Sales Popup
Checkend
$6.95/month. 14-day free trial.
4.2/5 ⭐️
#6
Frequently Bought Together
Whale
0
3.5/5 ⭐️
#7
Also Bought Cross Sell
Arctic Grey Ltd
$7/month. 14-day free trial.
4.7/5 ⭐️
#8
Also Bought Cross Sell
Arctic Grey, Inc.
$4.97/month. 30-day free trial.
4.7/5 ⭐️
#1 Frequently Bought Together by Code Black Belt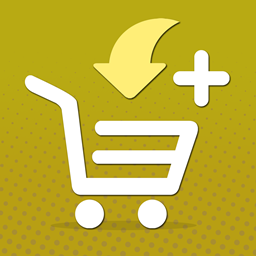 Frequently Bought Together, which is provided by the Code Black Belt team, is an essential tool for all Shopify e-commerce store administrators to help the customers add a bunch of related products with only one single click by featuring Amazon-like Bundle Recommendations, upsell, and discounts. In details, this application can analyze the previous orders in your store database with a high accuracy by using data mining algorithms. By doing so, it can release a memory graph with items which are usually added together to the cart. There will be a bundle, that is comprised of various frequently-bought-together products, displayed when a visitor come to the product page. On top of that, you are allowed to let your customers remove any of the selected products with a user-friendly interface, Conveniently, if customers select the desired variants from your store's variants, their images and prices will be refreshed automatically. Install the app now to bring many significant features into Shopify in a very convenient way!
Features Highlights
Display Frequently Bought Together widget like Amazon
Analyze and create a memory graph of frequently added products
Select and display a bundle comprised of the products by default
Add the product to the cart with one click
Help your customer in selecting the desired variants
Price: $6.99/month. 30-day free trial.
Rating: 4.9 / 5
#2 Also Bought by Code Black Belt
Also Bought - Related Products is one of the most well-known features in Shopify. It shows cross-sell product recommendations for customers.
These are true product recommendations, making it much more efficient than selecting related recommended products manually or through other imprecise criteria: customers are more likely to purchase products that other customers bought in the same situation. This most powerful feature of this tool that is the cross-selling recommendation. Besides, Also Bought will analyze your store's full sales history, new orders and product updates in real-time. So it can make the most powerful recommendation engine for Shopify. When Also Bought optimizes cross-sell related products to your store, you will have manual recommendations. This way manually fine-tune the recommendations for each product. Show random merchandise once there's not enough information for automatic recommendations. They can be filtered by assortment, product sort or product vendor.
If you want to see the app in action, let's install this with 30 days for a free trial.
Features Highlights
Optimize cross-sell related products to your store
Provide best recommended products
A click to go to related products
Support automatic recommendation
Have related Products UI options
Price: $9.99/month
Rating: 5 / 5
#3 Personalized Recommendations by Expert Village Media Technologies
Expert Village Media Technologies agency has brought many apps for online sellers especially in Shopify marketplace. This market is so competitive because there are millions of shops want to sell their products. Many of them are selling the same products but they have different revenues because of their different strategies. It is possible for the Shopify store owners to suggest multiple items besides what the customers actually want to buy by Cross-Sell.
The Wiser App does not only give recommendations for visitors but also they are personalized. Therefore, all the related Products & Cross Sell by Wiser are trustful. Moreover, they are also a powerful tool because this app has multiple highlight features such as an Also Bought button which allows the app users to encourage the customers to buy more and more. In addition, this Wiser app also helps their stores be updated with weekly-data via emails or from the Analytics of this app. Besides, the Shopify store owners can easily show their product recommendations according to multiple tags such as collections, vendors, etc.
Wiser Related Products Cross Sell app also brings the users with the other good features. For example, the app users can choose what products they want to display their featured products or to add these sections into their websites anywhere. Besides, without coding or changing ant HTML in the site, everything will be automatical. Therefore, it is easy for the Shopify store owners to manage their shops through the app dashboard.
The fact that this Wiser App boosts huge sales as well as the customer's satisfaction with the product recommendations. Furthermore, this app is a fast, user-friendly so it can work well in any Shopify stores. It will be regret if the online sellers do not try it today.
Features Highlights
Show the cross-sell recommendations
Update weekly-sales data
Display recently-viewed products
Easy to track sales in Analytics of this app
Support to increases conversions by Personalized recommendations
Price: $9.99/month. 7-day free trial. Additional charges may apply.
Rating: 4.8 / 5
#4 Bundles | Also Bought Together by Appsolve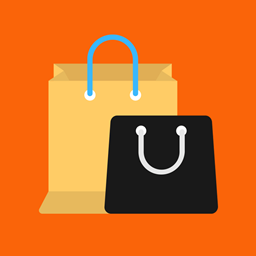 Features Highlights
Increase revenues and average order value
Upsell using product bundles
Create bundles for products
Checks previous sales to recommend products
Add variants freely
Price: Free
Rating: 5 / 5
#5 Recent Sales Popup by Checkend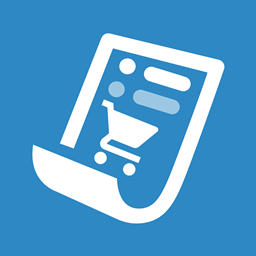 Recent Sales Popup by Checkend is an app which brings you plenty of benefits to boost your product's sale. First and foremost, it will analysis the items which are mostly clicked by the customers and give the other visitors suggestions about them. Thanks to this, you not only drive the conversation between your shop and the customers but also navigate new customers to view your products. Secondly, Recent Sales Popup shows your customers the recent orders made by the others. The customers tend to trust in buying the ones which the others had bought more than the whole new one. Hence, when you display the visitor's interest to some items, others will think of your website's prestige and prefer to make a purchase. Thirdly, the presence of the notification popup also needs to be eye-catching. Recent Sales Popup allows you the ability to customize how it looks so that you can be creative to have the best one to attract your customers. Last but not least, you can easily set up the app without modifying HTML. In addition, your store and your customer's information will be kept safe. For all of the above, it's highly recommended that you should install Recent Sales Popup and take advantage of it.
Features Highlights
Show popup order notification
Analysis the recent orders
Allow you to customize the notification popup
Advertise products to clients
Extend your website's conversation
Price: $6.95/month. 14-day free trial.
Rating: 4.2 / 5
#6 Frequently Bought Together by Whale
Frequently Bought Together app is one of the simplest advertising and marketing strategies around. Bundle some products together, offer them at a reduction, and watch your sales soar.
This app provides powerful upsell & go-sell functions. It's easy to use and required no coding abilities. You just have to set up in about 2 mins. The layout is surprisingly customizable to fit together with your keep's appearance & experience. Beautifully responsive on each computing device and all cellular devices. Upsell higher-priced products or relevant merchandise while clients browse a goal product. Customers can buy upsold merchandise collectively or replace the target items. You could upsell merchandise at full rate, or upsell at a discount rate to inspire purchases. Package deal up merchandise which is frequently sold together and sell the complete mixture at a reduction total charge.
Frequently Bought Together will show you how to cross-sell bundles as a corner popup, or as a hard and fast widget positioned everywhere on the product page as you want.
Features Highlights
Can suggest customers alternative products
Can boost your sales fastly
Can replace the target items
Provide cross-sell combo deals
Have highly customizable design
Price: 0
Rating: 3.5 / 5
#7 Also Bought Cross Sell by Arctic Grey Ltd
Amazon is known as the most powerful E-commerce as well as lucrative markets in the world. The reasons why this marketplace is so successful are its amazing functionalities. One of the most important strategies in this market is Customers Who Bought This Item Also Bought. By this effective recommendation, Amazon had a breakthrough in their business. In Shopify, the Arctic Grey Ltd also bring the Shopify store owners an app which is the same as this functionality in Amazon is called Also Bought Cross Sell app.
With the main features as Amazon's functionality, this app brings the users a number of simple elements such as virtual shopping cart with related items. By tracking the product that a customer has bought in the past purchase, this app will suggest them other items. Therefore, it helps the Shopify store owners to maximize their sales. The currently viewed products will encourage shoppers to buy more and more. Moreover, this Also Bought Cross Sell app allows the app users to customize what products each of customers can see.
When the Shopify store owners install this app, their shops will be professionally decorated and arranged. Showing the related products based on the ordered products is a good strategy to increase sales effectively. Besides, before launching the products, the store owners can preview them by clicking the Preview section.
Features Highlights
Have the same features with Amazons functionality Customers Who Bought This Item Also Bought
Provide the suggestions to other relevant products
Professionally decorated themes
Fast operation to save a lot of time on loading page
Connect relevant items to increase the sales
Price: $7/month. 14-day free trial.
Rating: 4.7 / 5
#8 Also Bought Cross Sell by Arctic Grey, Inc.
Also Bought Cross Sell app launched by Arctic Grey, Ltd is quite similar to the way that Amazon performs it. Let's see. The app can showcase products that are bought according to personal items customers also purchase. In fact, when the app is installed, it can display a field named "Customers who bought this item also bought" located at the bottom of the selected products on the details page. This will scroll all of the lists of products which are placed by another customer with products that the customers are viewing. In case you have any trouble with installing the app, you had better read the instruction at Help section carefully or contact the app team at any time. Also, the app provides you with preview sections before you save the settings. It only takes you under a minute to install the app and see how it works on your website.
Features Highlights
Perform the same ways as Amazon
Suggest products for customers based on past purchase
Showcase products by shoppers based on products currently viewed
Change settings as installing the app
Install app under a minute
Price: $4.97/month. 30-day free trial.
Rating: 4.7 / 5
How AVADA Commerce ranks 8 Shopify Also Bought Together apps list
These above 8 Also Bought Together apps for Shopify are ranked based on following criteria:
The ratings on $Shopify store
The app's rank on search engines
The prices and features
The app provider's reputation
Social media metrics such as Facebook, Twitter and Google +
Reviews and assessment by AVADA.io
Top 8+ Shopify Also Bought Together Apps
Special thanks to all vendors which contributed the best 8 Shopify Also Bought Together apps. We honestly recommend you to give every app above a try if possible. We create Shopify apps review series with the aim of helping Shopify online stores find the best Also Bought Together for their website. All of the information on the review (including features, description, prices, and links) is collected from the vendor's website or their own published page/ selling channels.
The list of the 8 best Shopify Also Bought Together apps is kept up-to-date on a regular basis by our team. Please feel free to reach us out if you have any questions related to this app review.
Don't see your app on the list? Wanna contribute more content to this review? Contact us
If you want to add or remove an item in the Also Bought Together list, feel free to contact us at Contact us
Find more themes, please visit our Shopify theme reviews!
People also searched for
shopify also bought together apps
also bought together apps for shopify
top also bought together app for shopify
top shopify also bought together apps