Dropshipping is one of the most popular business models in the Internet age, especially among entrepreneurs who don't want to invest a huge initial investment upfront. There are many platforms that provide hosting solutions for dropshipping businesses, so that they don't have to build and maintain an online store on their own. Among these platforms are Shopify and WooCommerce.
They both are big names in the industry of providing hosting solutions for eCommerce businesses. So, what are the differences between them? Which one should you choose for dropshipping? In this article, I will break down the strengths and weaknesses of both Shopify vs WooCommerce dropshipping, and then you can make a decision for yourself based on your needs. Let's jump right in!
Shopify Dropshipping:
What is Shopify?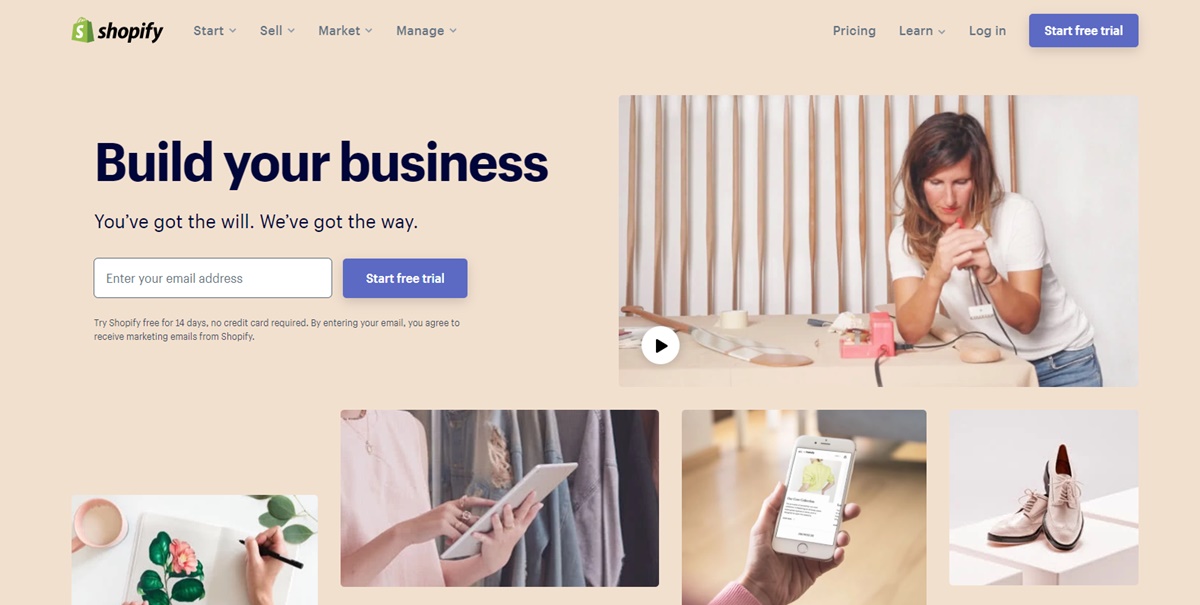 Shopify is a website-hosting platform that you can use to build up an online store for yourself. With Shopify, you won't have to pay for a seperate hosting as it is included in all of Shopify's packages. Shopify provides you with any feature that you need to build and run an online store, no matter if you are a beginner or an expert.
You won't have to pay immediately to use Shopify; it allows you to try out for 14 days first before you make a decision. During the period of your free trial, you can build a standalone website with Shopify's free themes and free apps.
Shopify is a SaaS (Software as a service) tool. This means you don't own the website or hosting, but you pay a monthly fee as a subscription to use it instead. As long as you have a web browser and Internet access, you can manage your Shopify store as well as your Shopify dropshipping from anywhere in the world.
Pros and Cons of Shopify:
PROS:
1. Well-designed and functional Dashboard: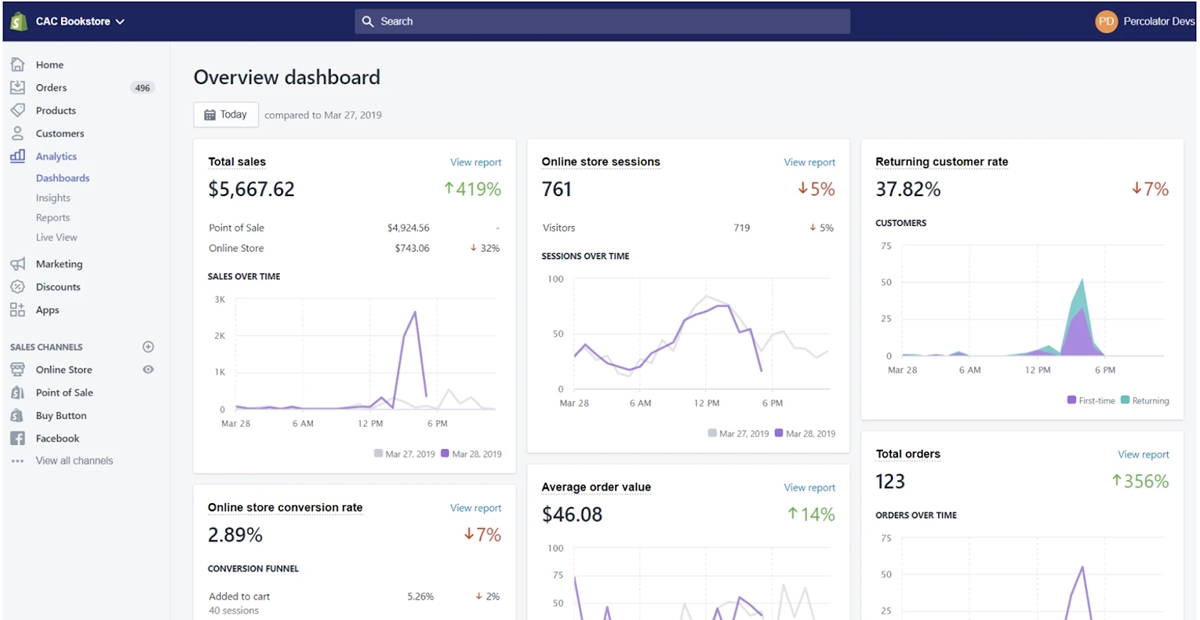 You will manage your eCommerce website with the Shopify dashboard. This dashboard provides you with a wide range of features and reports that enable you to understand how your online store is performing in terms of orders, sales, and many other metrics. You can get a real-time report of the number of orders that you have acquired, or see what the best-performing products are, or checking your current inventory with just a few clicks.
2. Free features:
When you want to build a website, one of the first things that you will need to do is choosing a theme. Themes are not free in general, but that is not the case with Shopify. There are many free themes for multiple purposes that you can find on the Shopify theme store.
These free themes are truly free. There's no functionality limits attached to them. You can customize the theme to suit your branding style, you can use free fonts, use your color scheme, insert your photos, and much more flexibilities. If you don't have your own photos yet, there are thousands of eCommerce-themed stock photos taken by Shopify photographers that you can use. This is a perfect offer for newbies who want to try things out first before making any investment.
3. There is a plan for you, no matter you are a beginner or an expert:
Let's be realistic here. It's okay to try out free things at the beginning, but once you decide that you want to establish and run a serious online business, you need to invest money. You will need to pay for products, marketing costs, domain cost, and for a Shopify plan too.
But don't panic. What's great about Shopify is it has a pricing plan for everyone. If you have a tight budget, you can sign up for the Shopify Lite that costs only $9 a month. If you have a larger budget, you can pay for the Basic plan that costs $29 a month. And if you find your business idea highly potential and want to open a huge store right off the bat, the Shopify Plus plan is for you. You can check out our review of Shopify plans for more information.
4. Tons of apps:
There is an app for probably any function that you need to operate your store on the Shopify app store. You can have apps for countdown timers, product sourcing apps for dropshipping, and many more. For a lot of apps, you will need to pay to use them. But there are countless free apps that you can use too.
5. Tons of support:
There are many sources of support that you can get while using Shopify. The ultimate goal of Shopify is to help you achieve success on their platform, so they do their best to provide you with as many sources of support as possible.
If you are new to Shopify and business, you can join the Shopify Academy that is a free course for eCommerce entrepreneurs. You can learn from this course about various topics related to business, eCommerce and Shopify. Shopify also has an army of support reps that can assist you 24/7 whenever you run into trouble with your store. There is a dedicated community on Shopify where eCommerce veterans are willing to help newbies grow with their advice.
You can check out our guide to how to get Shopify support.
6. Selling on multiple channels:
Shopify integrates its platforms with multiple sales channels to help you reach more customers and increase your sales. Here are some of the main channels that you can easily integrate with your Shopify store
Sell on Amazon – Connecting Shopify to Amazon Professional Seller.
Sell on Facebook – Selling your Shopify products on a Facebook page.
Sell on Pinterest – Selling your products through pins directly.
Sell on Mobile Apps – Selling Shopify products on apps you develop.
7. Excellent site performance:
We as shoppers don't want to wait in lines, and we don't want to view websites that load slowly either. The majority of customers are likely to leave a website that loads slowly, and if customers leave before coming into your website, your products don't get to be seen, let alone sold. You don't have to worry about slow-loading sites with Shopify because Shopify-powered websites are simply fast.
8. Shopify is powering more than 1 million stores up to 2019:
The number already speaks on behalf of Shopify.
CONS:
Despite its many strengths, Shopify does have some weaknesses.
1. It uses its own coding language.
Shopify uses its own self-developed PHP coding language called "Liquid". All of Shopify themes are coded in this format, which makes it harder to customize your theme unless you are familiar with the language. This is, in fact, not a weakness to Shopify, but surely is a weakness to many users who don't code in Liquid. But you don't need to worry about this, as Shopify support will always be there to help when you want to customize your theme.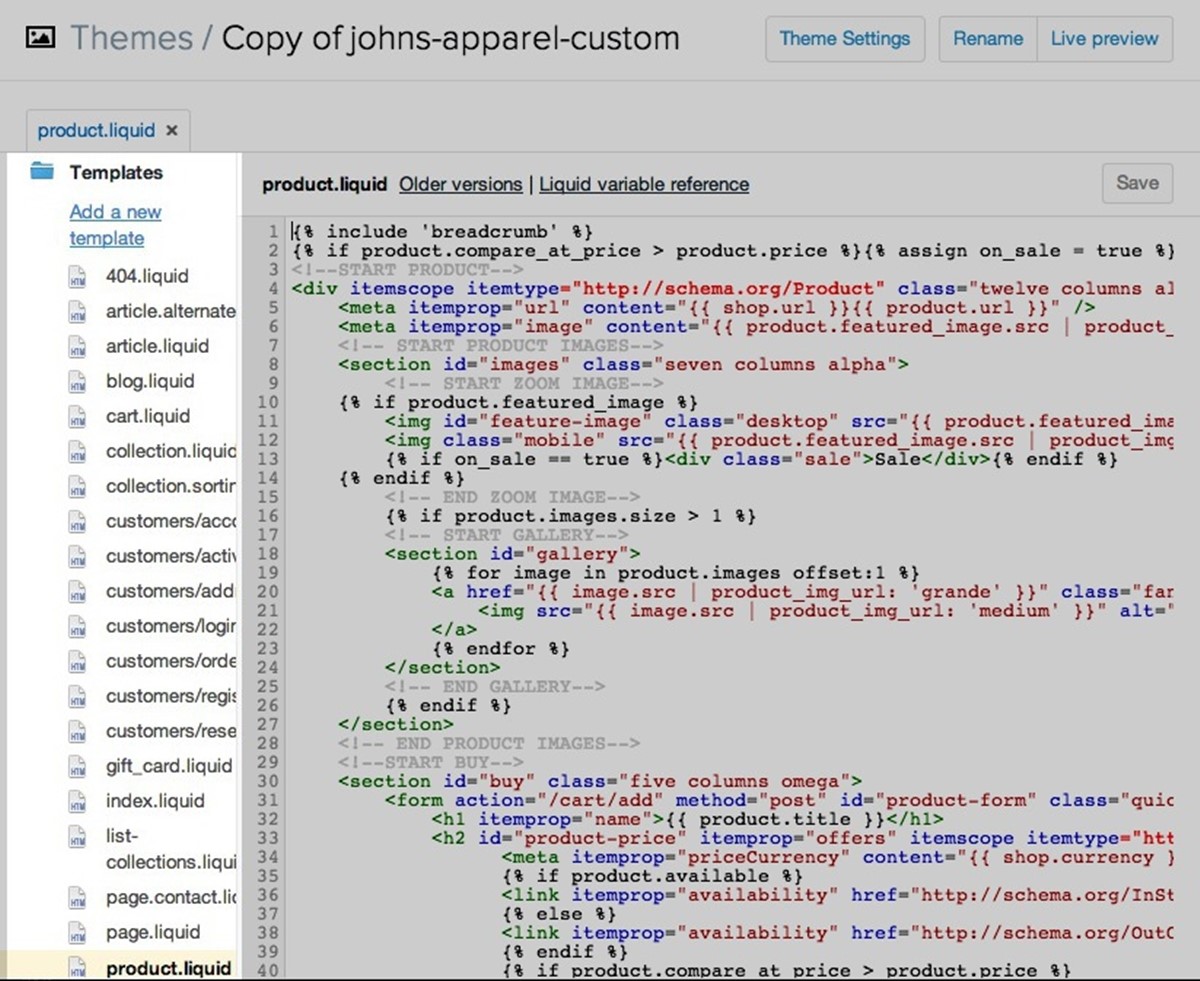 2. Price of monthly subscription:
I've mentioned that you can start with Shopify with $9/month, but this Lite plan is just for Buy Button sellers who don't need a standalone website. If you want to build and run a standalone, functional website, Shopify starts at $29/month and up.
3. Transactions fee:
Shopify requires its users to pay a percent of their sales as transactions fees. This fee used to be charged on all of Shopify's plans, but it no longer does if you use the Shopify Payment option as your credit card processor.
WooCommerce Dropshipping:
What is WooCommerce?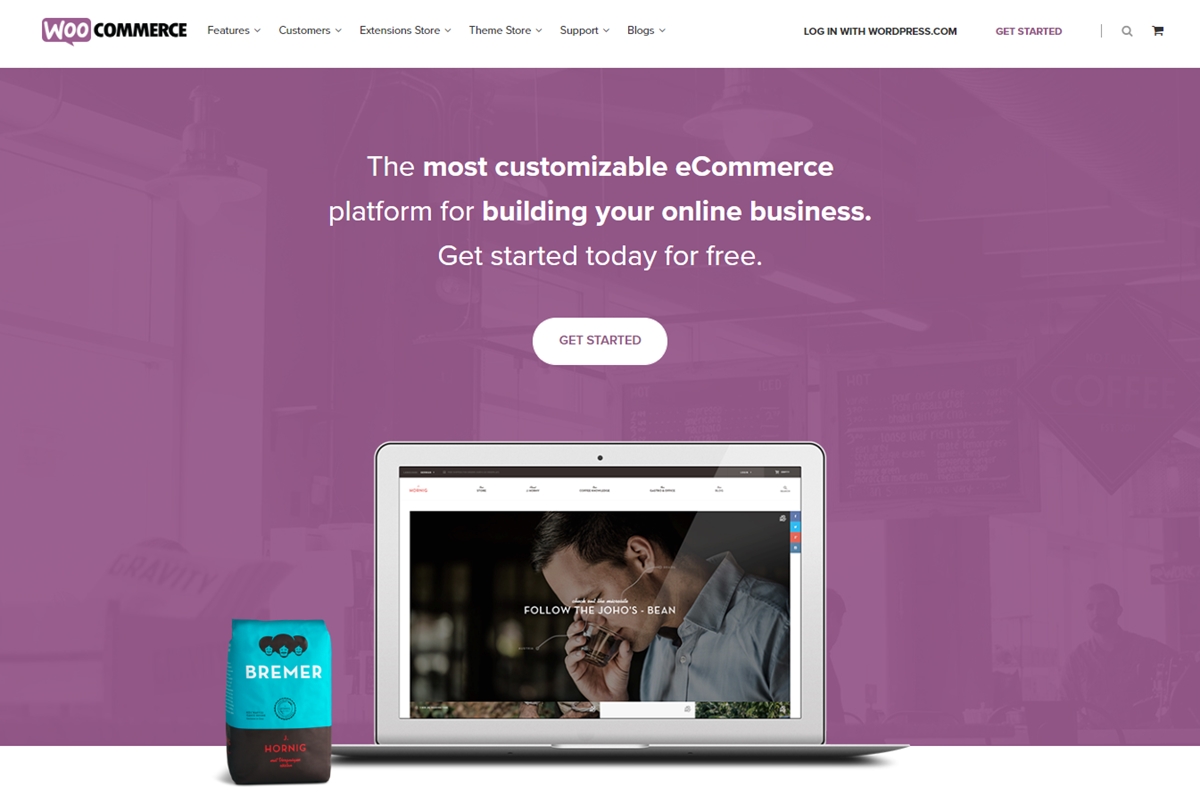 Unlike Shopify, WooCommerce is not an eCommerce platform that provides hosted solutions. WooCommerce is a free Wordpress plugin that adds eCommerce functionality to your Wordpress website so that you can have a standalone, functional online store.
So, in short, WooCommerce helps you build an online store on Wordpress. Wordpress is a content management platform that powers millions of blogs worldwide. And WooCommerce transforms this content platform into a fully-functioning eCommerce platform.
To this day, WooCommerce combining with Wordpress is the most popular method used to build and run an eCommerce website.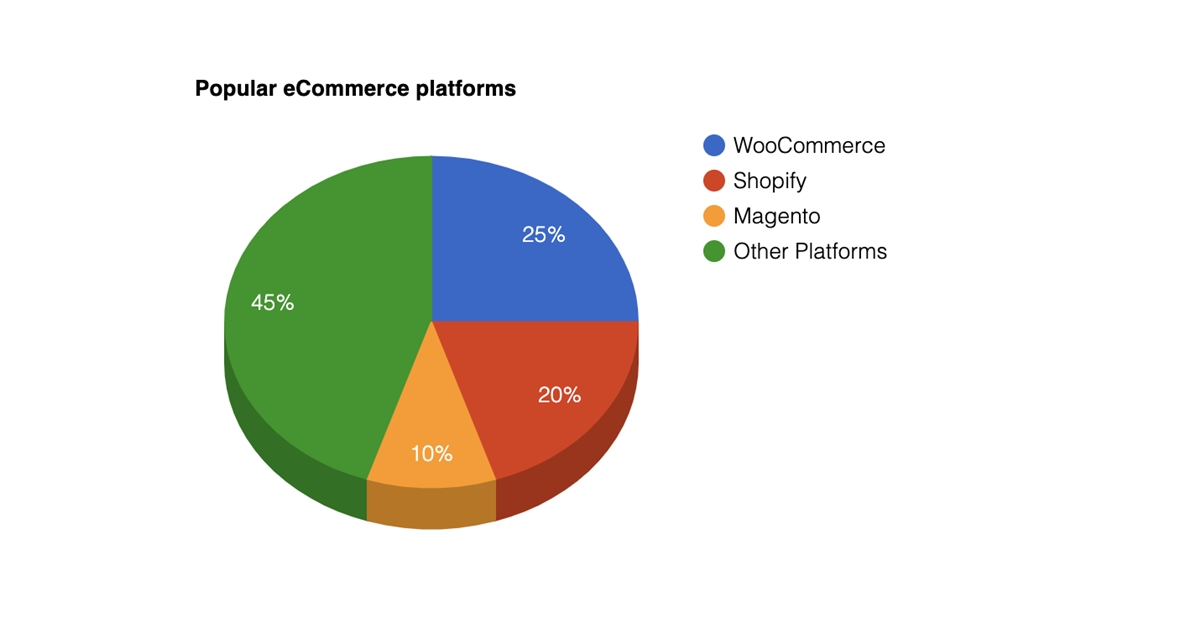 Pros and Cons of WooCommerce:
PROS:
1. Customization is limitless
Wordpress is an open-source platform, which means the code is available, and it is written in the popular coding language PHP. Thanks to this, when it comes to customization with WooCommerce, the possibilities are endless. You do have the flexibility to design and customize your store however you want. WooCommerce is known as the world's most customizable eCommerce platform.
2. Advanced features for larger online stores:
WooCommerce dropshipping users tend to be businesses who need a larger online store. When you get bigger, you need more flexibility. There is a huge library of both free and paid plugins that you can use on WooCommerce to make your store very flexible and powerful.
3. Powerful SEO
As Wordpress is a content management platform, it has the blogging infrastructure and gives you the ability to dive deep into the source code of your data. This will help you get full advantage of SEO and raise to the dominant position on Google Rankings in your niche.
CONS:
1. WooCommerce is hard to use for beginners:
What makes WooCommerce great is a disadvantage for some people, especially those who are not familiar with website development. If you are a complete beginner, there is a fair amount of knowledge to learn about websites before you can use WooCommerce to develop a decent website.
2. Lack of support:
WooCommerce does not provide its users with phone support. You can submit a ticket to WooCommerce Support, but it might take much longer to get support than with Shopify. You can get solutions for problems you run into in WooCommerce communities, but that will be a lot more work, and you will need to be a great self-learner. Freedom does sound great, but it can also be a serious problem if you can't handle it.
3. More work: When you use Shopify, you can get a problem solved just by submitting a support request to Shopify's support team who will handle everything for you. Maintaining a WooCommerce website will require a lot more work as you have to be responsible for everything from web hosting, website security and the implementation of plugins.
How to choose an eCommerce platform?
To choose the right eCommerce platform for your dropshipping business, there are more you need to know than just the general pros and cons. Here are the important features that you need to pay attention to when evaluating an eCommerce platform:
Load time
Ease of use
Support
Design flexibility and mobile-readiness
Site search
SEO tools
Upselling & cross-selling
Product options
Robust content management system
Integrations and apps
I will break down each of these factors below, and by the end of this article, you will know which one suits you best.
Shopify vs WooCommerce Dropshipping:
Pricing comparison:
There is a big difference in pricing between Shopify and WooCommerce.
WooCommerce:
Wordpress is free to use, and WooCommerce is a free plugin, so it sounds like it won't cost much to build a store on this platform, right? That's not really the case, because those are the only things that are free. You will need to pay for a theme, a hosting and many other plugins that help your store run properly. Here are some examples for your reference:
A domain name can cost about $12/year, a hosting server is $5-$25 per month.
You will need to pay for a theme that costs around $59 - $69.
If you want your store to have more features (you will), plugins and extensions can cost from $25 each.
If you're not familiar with website development, you might have to hire a developer, which costs from $20-$150 hourly depending on the job).
Here are some plugins that a WooCommerce store should have, so you might need to pay for them too.
With these separate costs adding up, the cost of building a decent WooCommerce store can be:
WooCommerce Starter: $500 - $3000 (Shared hosting, fewer paid plugins, paid design, and services).
WooCommerce Custom: $5000 - $10,000 (Managed WordPress hosting, custom eCommerce design, more paid plugins and services).
WooCommerce Enterprise: $10,000+ (Dedicated hosting servers, custom design & features, paid advanced plugins and services).
Shopify:
It's much less complicated when it comes to pricing with Shopify because you won't need to calculate the cost of each separate plugin. What Shopify offers is several pricing tiers, and each of them comes with default built-in features.
It's true that you can get started with Shopify with $9/month (the Lite plan), but this plan is just a buy button that allows you to sell on Facebook or integrate your offline store with the Shopify dashboard.
If you want a standalone website that can house a functional online business, you need to pay from $29/month - $299/month.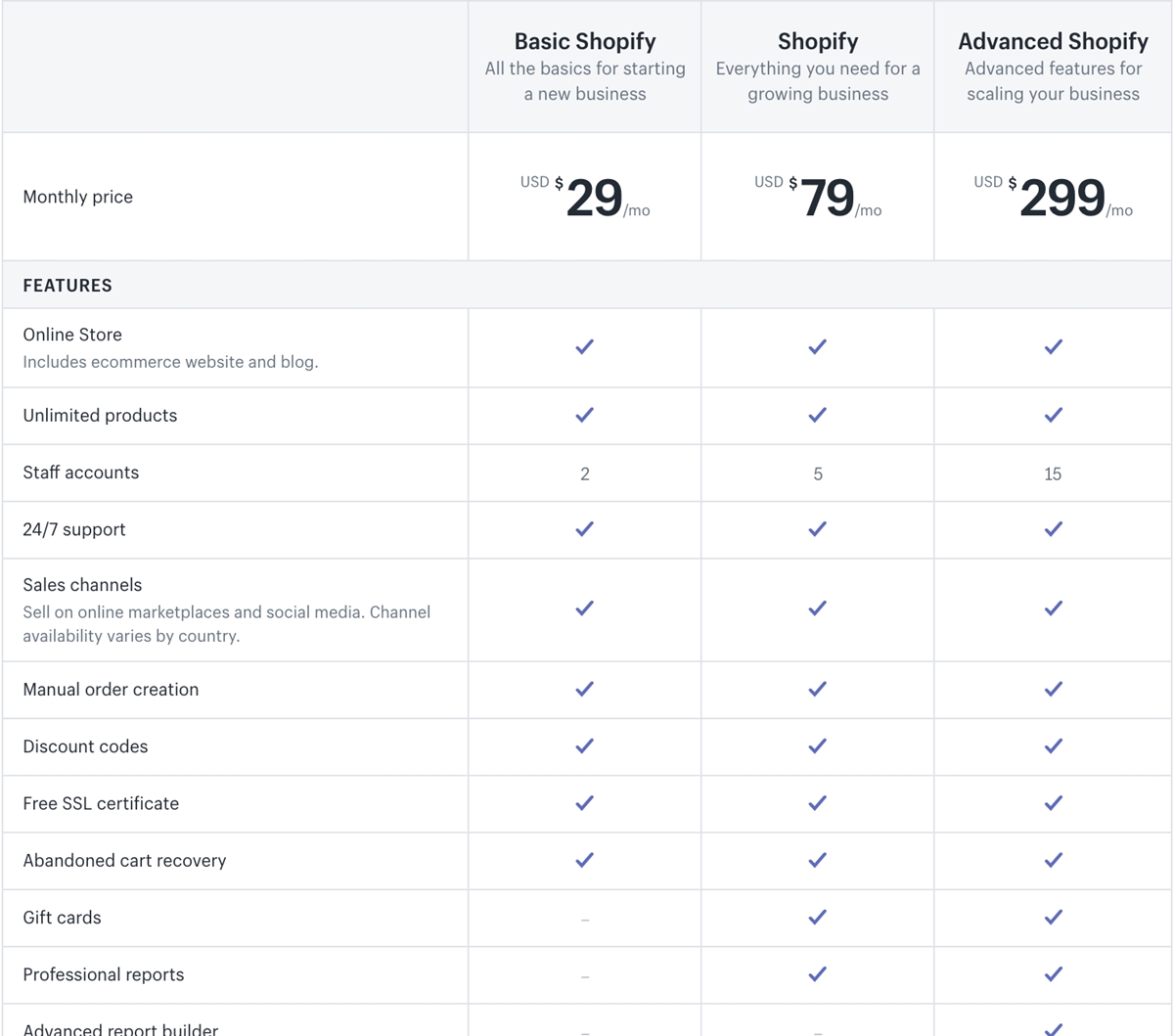 With any of these plans, you will get a fast-loading website, free SSL certificate, an inventory management system, abandoned cart recovery, and many more.
The problem with Shopify's pricing is not this monthly subscription fee for its plan. The problem is its transaction fees. Shopify charges you 2.0%, 1.0% or 0.5% on each of your sales respectively from the Basic to Advanced plans. WooCommerce doesn't charge you this costs.
In the short run, when your dropshipping business is small and sale volume is low, it will definitely be more economical when using Shopify dropshipping instead of using WooCommerce dropshipping. But when your sales number increases, the transactions fee you need to pay Shopify will increase too, and that can make using Shopify more expensive than WooCommerce in the long-run. So in the long run you should use WooCommerce dropshipping instead of Shopify dropshipping
In terms of domain names in comparing Shopify vs WooCommerce dropshipping, just like WooCommerce, you will need to buy your own domain name because this is not included in the Shopify packages. But this is not expensive as Shopify charges you about $9/year for a general domain.
In terms of themes, you need to pay for one too. Themes cost from $60-$180 for Shopify.
With Shopify, you can't just buy the functions you need, if you need only third-party real-time shipping, you still need to upgrade to higher plans to get it, even if you don't need the additional features that come with those higher plans.
If you want to equip your store with features to increase your sales or automate your tasks, you'll need to pay for apps too. Here are some apps that you might want to consider:
And here is our review of the top 31 must-have apps on Shopify.
Sum up:
If you just get started, Shopify is a better choice than WooCommerce in terms of costs. However, in the long run, WooCommerce might win over Shopify, especially if your dropshipping store generates lots of sales.
Performance comparison between Shopify and WooCommerce dropshipping:
Overall, Shopify can perform better than WooCommerce. One of the biggest advantages of Shopify is that its load time and speed are among the best (both on PC and mobile). This means for getting traffic from social media, Shopify wins over WooCommerce (if you get traffic from social media sites such as Facebook, if your website loads slowly, lots of people might leave before your landing page loads, but you still have to pay for those clicks.)
However, Shopify is not optimized for SEO. WooCommerce has a much better performance when it comes to organic traffic because Wordpress is optimized for SEO. Here's a table that presents these metrics.
| Platform | Performance | Load Time | Mobile Speed | Desktop Speed | Avg SEO Traffic |
| --- | --- | --- | --- | --- | --- |
| WooCommerce | 3.1 | 3.4 | 42 | 52 | 72968 |
| Shopify | 3.9 | 1.3 | 63 | 75 | 11717 |
| Wix | 3.9 | 3.2 | 69 | 81 | 543 |
| Weebly | 2.6 | 3.8 | 49 | 59 | 186 |
| Volusion | 2.9 | 3.5 | 48 | 56 | 15779 |
| SquareSpace | 3.5 | 2.6 | 42 | 63 | 5678 |
| Prestashop | 2.9 | 4.6 | 50 | 52 | 33851 |
| BigCommerce | 4.5 | 2.2 | 63 | 80 | 33626 |
| 3dcart | 3 | 2.8 | 50 | 58 | 9703 |
| Magento | 2.8 | 4.8 | 39 | 43 | 19408 |
Load time between Shopify and WooCommerce
As you can see, Shopify is the best eCommerce platform for speed. In general, Shopify loads about 2 seconds faster than WooCommerce (1.3 and 3.4 seconds respectively).
Although you can make efforts to improve loading speed if you use WooCommerce, that will take lots of time and money, and you're not in complete control, because your hosting provider does play a role here. What I mean by this if you sign up for a low-cost $3 hosting, you just can't expect to have a fast-loading site regardless of how much money you pay SEO experts to optimize the speed of your website.
Product Page SEO between Shopify and WooCommerce
SEO is one of the main ways that your customers can find you. If your customers can't find you, there's no way they can buy from you. Unfortunately, this is Shopify's weakness.
Blog and Content between Shopify and WooCommerce
WooCommerce is just the best platform for Content SEO thanks to the Wordpress system. Although you will still need a few plugins to harness the full power of WooCommerce SEO, using WooCommerce has given you a bigger advantage than Shopify for content. With WooCommerce, you can create templates for blog posts that can look appealing and pleasing to the eyes, which will help you retain customers on your site longer. Having a pleasing design is a huge plus when it comes to creating content, especially long-form content.
Shopify does not offer these features in its packages. If you want to have them, you will need to pay for specialized apps that cost around 19/month or more such as Shogun Page Builder.
Google Speed Score between Shopify and WooCommerce
The slower your website loads, the more likely customers are to bounce, and you will lose potential sales because of that. Online shoppers are getting more and more impatient these days as everyone is trying to make their website load as fast as possible. If your website is slow, you will be left behind.
This is WooCommerce's weakness as its speed does not even catch up with the average. The average score for loading speed is 51.5/100 for mobile and 61.9/100 for PC, and WooCommerce failed to get there (42 for mobile and 52 for PC). Shopify has the second fastest loading speed for both mobile (63) and PC (75), and just behind Wix.
Sum up:
Shopify wins over WooCommerce in terms of speed. If you're planning to get the majority of your traffic from paid ads and not content SEO, Shopify is obviously a better choice than WooCommerce.
Features comparison:
WooCommerce
With WooCommerce, you will have built-in SEO tools. You can sell an unlimited number of products (both physical and digital), and you will have many other necessary features such as product search, ratings and reviews, zoomable product photos, upselling and cross-selling. All of these features are built-in, no extra costs needed.
However, there are also important features that are not built-in such as personalized products, importing/exporting with a CSV file, subscriptions, etc... and you might have to buy them from third-party app builders. Yes, everybody hates to pay for basic things like these features. They are not really important if you sell just one or two items, but if you're selling a large collection, you will be deeply thankful to be able to upload with a CSV file. So, you either pay for this feature, or edit each of your products manually.
It's worth keeping in mind that the more plugins you add to your Wordpress store, the more your site speed will suffer.
| WooCommerce Features and Plans | Built-in |
| --- | --- |
| 1-Click Upsells | No |
| Abandoned Cart Email | No |
| Digital Products | Yes |
| Personalized products | No |
| Product Export/Import | No |
| Product Search | Yes |
| Ratings and Reviews | Yes |
| Real-time shipping rates/tracking | No |
| Reward points | No |
| SEO tools | Yes |
| Subscription | No |
| Zoomable product images | Yes |
| Upselling & cross-selling | Yes |
Shopify:
Shopify is not really better than WooCommerce when it comes to features. While it has a big plus point compared to WooCommerce (offering abandoned cart email within all of its packages).
Just like WooCommerce, you will need to pay to get many necessary features that every store needs such as upselling & cross-selling, SEO tools, reward points, etc.
| Shopify features and plans | Basic Shopify | Shopify | Advanced Shopify |
| --- | --- | --- | --- |
| | $29/month | $79/month | $299/month |
| 1-Click upsells | No | No | No |
| Abandoned Cart Email | Yes | Yes | Yes |
| Digital products | Yes | Yes | yes |
| Personalized products | No | No | No |
| Product Export/Import | Yes | Yes | Yes |
| Product Search | No | No | No |
| Ratings & Reviews | Yes | Yes | Yes |
| Real-time shipping rates | Yes | Yes | Yes |
| Reward points | No | No | No |
| SEO tools | No | No | No |
| Subscription/ Recurring | No | No | No |
| Zoomable product images | Yes | Yes | Yes |
| Upselling & Cross-selling | No | No | No |
Sum up:
Either WooCommerce or Shopify is perfect feature-wise, but if you do dropshipping, Shopify is a better choice.
Design comparison:
WooCommerce themes: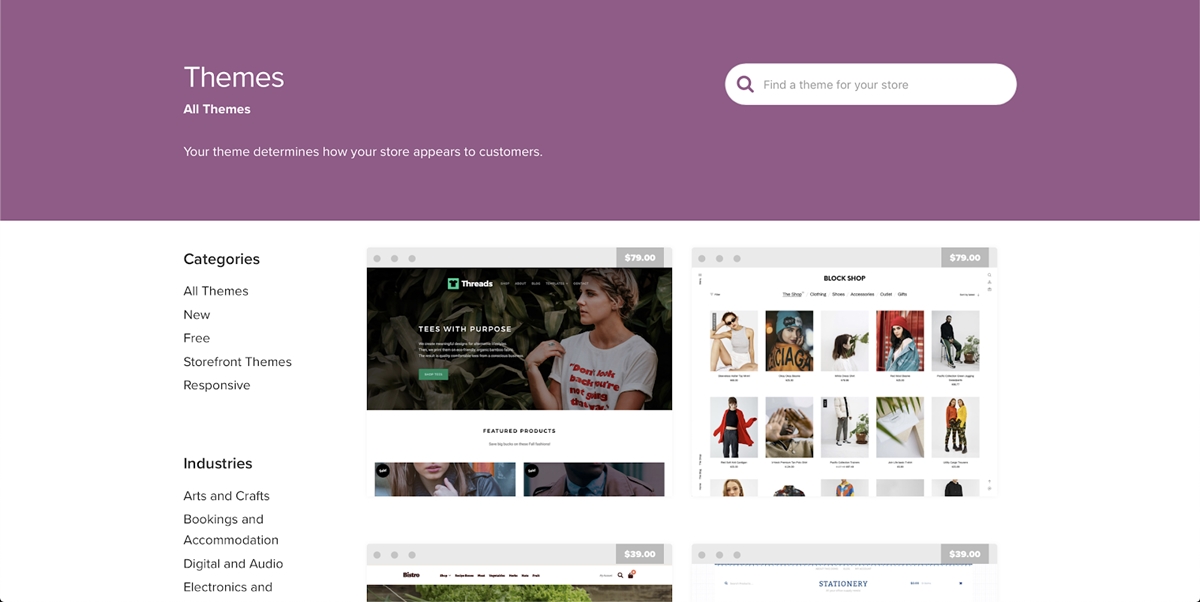 There are about 1,000 free free themes on the WooCommerce theme marketplace (more than on any other platforms). However, these free themes are often not completely free as you have to upgrade to their premium version to get the full features. The themes that are free and don't require you to upgrade are just not great themes to use.
However, there's another option. You can choose a free basic theme, and then hire a developer to modify it into whatever you need it to be. That's the flexibility WooCommerce can give you, but still at a cost. You can find good themes for WooCommerce on sites such as ThemeForest.
It's worth keeping in mind that the theme you choose is just a part of your overall store design. How your website looks only depends on your product photography, how you arrange your collections, and so on. The more work you put into it, the better it will look.
There is one particular WooCommerce theme that I personally think is great; Astra. You can modify it in many different ways even with the free version while lots of other themes try to hide their codes to force you to upgrade to their premium versions.
Also, with Elementor, the landing page builder, you can take your design to a whole new level without knowing a single line of codes.
Shopify themes:
Unlike WooCommerce, Shopify provides you with only ten themes for free. Its premium themes on the Shopify theme store costs from $140 - $180. The number of themes that Shopify has to offer is also much less than WooCommerce. With that being said, Shopify themes do look better design-wise. They look more modern and polished for eCommerce business.
Sum up
Here is a table of scores for WooCommerce and Shopify themes rated based on several important metrics:
| Platform | Design & Themes | Visual Design | Mobile UX | Cost of Premium themes | Number of free themes |
| --- | --- | --- | --- | --- | --- |
| Shopify | 4 | 5 | 97 | 140 | 10 |
| WooCommerce | 4.3 | 3 | 97 | 39 | 1000 |
| BigCommerce | 3.8 | 5 | 94 | 140 | 7 |
| 3dcart | 4 | 3 | 95 | 200 | 60 |
| Volusion | 3.5 | 3.5 | 92 | 180 | 14 |
| Magento | 3.7 | 5 | 96 | 300 | 1 |
| Prestashop | 3.3 | 4.5 | 94 | 29 | 0 |
| SquareSpace | 4.3 | 5 | 98 | 180 | 14 |
| Wix | 4.7 | 5 | 92 | 0 | 72 |
| Weebly | 4.3 | 5 | 97 | 45 | 15 |
Design-wise, it's difficult to pick a winner, but I prefer Shopify as its theme design is modern and appealing.
Customer Support:
Shopify: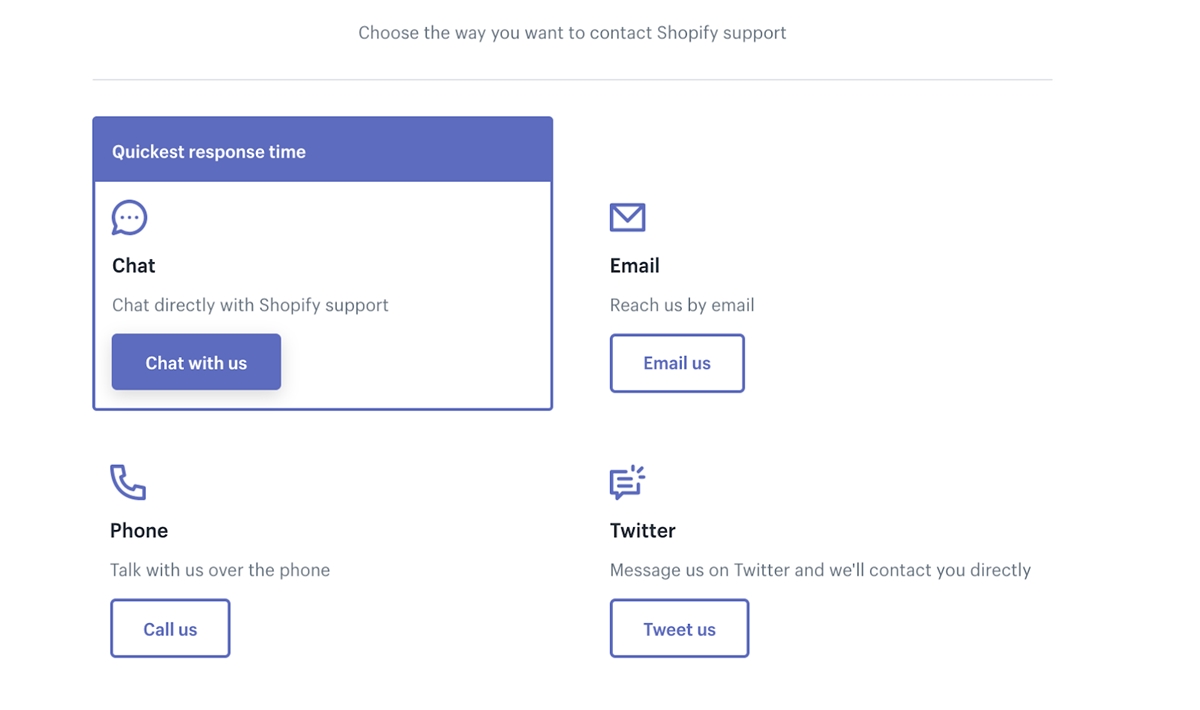 Shopify is well-known for its high-quality customer support. They offer 24/7 support so you can contact them anytime you run into trouble. You can seek their support via email, live chat, and phone call.
Apart from this human support, Shopify also provides its users with a large library of self-learn documentation that provides solutions to all sorts of questions.
WooCommerce: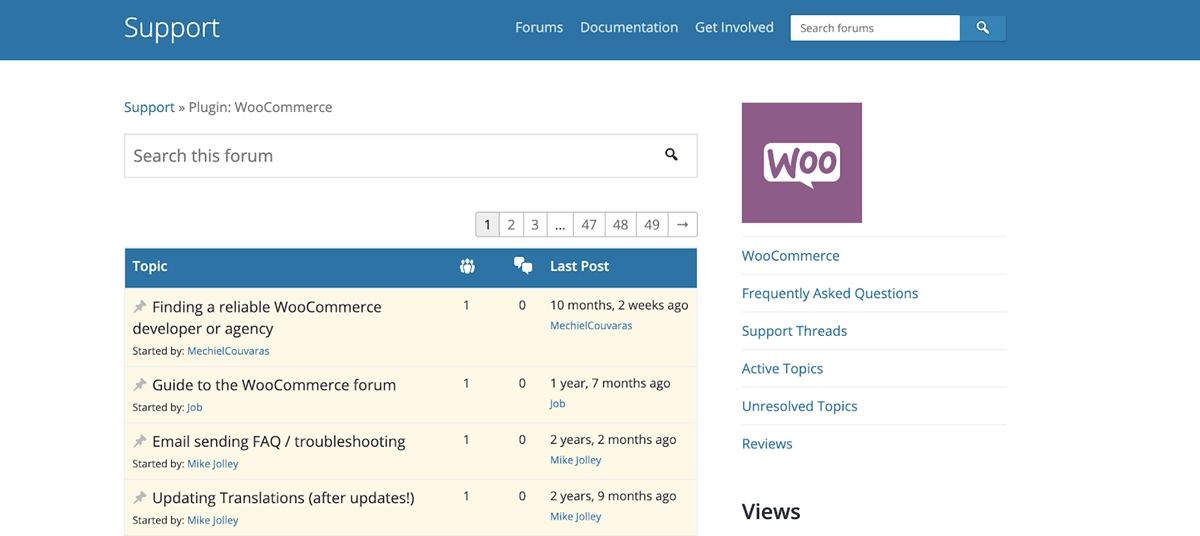 WooCommerce does not provide comprehensive support like Shopify does. It takes longer for them to answer your questions, and you can only reach out to WooCommerce support via email. However, you can get lots of support from the Wordpress community in its forum. And when you truly need support from WooCommerce, you can create a free account and email for support.
Sum up
Apart from the WooCommerce forum, there are loads of blogs on the Internet that write about doing online business with WooCommerce. So, WooCommerce is a suitable choice for people who love to figure out problems via doing their own research. On the other hand, Shopify is for people who always want to speak to a support rep. When it comes to customer support, nothing can beat a living, breathing person with expert knowledge.
Ease of use:
Ease of use is one of the most important aspects to consider as you'll want the platform to help make your work easier, not harder.
Shopify:
What makes Shopify powerful in terms of ease of use is that it's a hosted solution. That means all you need to do to use it is log into the dashboard. You don't have to worry about the backend of the system (the coding, hosting, etc.), so if you're a beginner, that's truly a peace of mind.

The setup process is also a piece of cake with Shopify, because while you're setting up your store, Shopify will help you along the way by providing useful tips about how you should structure your store.
Once your setup is done, using Shopify is just a no-brainer for absolute newbies. You can add products with a few clicks and write your descriptions. In short, it should take you a day to master how to use Shopify, and after that, you take it off your mind and focus on learning other things.
WooCommerce:
WooCommerce is just as easy to use as Shopify once it's fully set up, but the headache is the set-up process; it's much harder to set up a WooCommerce store than a Shopify store.
The reason is WooCommerce is just a plugin on Wordpress, and Wordpress is an open-source platform. To make this comparison simpler, you can imagine that now you're in need of a house, and you don't know you should choose WooCommerce or Shopify. Once you understand what they have to offer, you will know right away.
WooCommerce will offer you just a piece of land and nothing on it. You have to hire constructors, house designers, etc. to build up a house. On the other hand, Shopify offers you a piece of land, AND a house. All you need to do with Shopify is buy furniture and decorate your house.
With WooCommerce, once you build up your house, it's yours, you own it, no one will take it away from you. With Shopify, however, you don't own the house, but you're just renting it, and if you don't pay your bills, Shopify will take the house back.
That should be simple enough, isn't it?
Using WooCommerce, you will need to get the following to have a functioning website:
A domain name
A hosting
Wordpress installation
WooCommerce plugin
Wordpress theme
Several necessary WooCommerce extensions
Security extensions
Not until you have these things set up that you can have a functional secure store to run. Yes, it's much more complicated than setting up a Shopify store, which I have mentioned.
Sum up:
Both Shopify and WooCommerce are easy to use when they are fully set up. However, while it only takes you just about an hour to set up a Shopify store, it can take up to several days or a week to set up a WooCommerce one depending on your technical skills. In this case, moving from WooCommerce to Shopify would be a wise choice for hassle-free selling experience"
SEO options: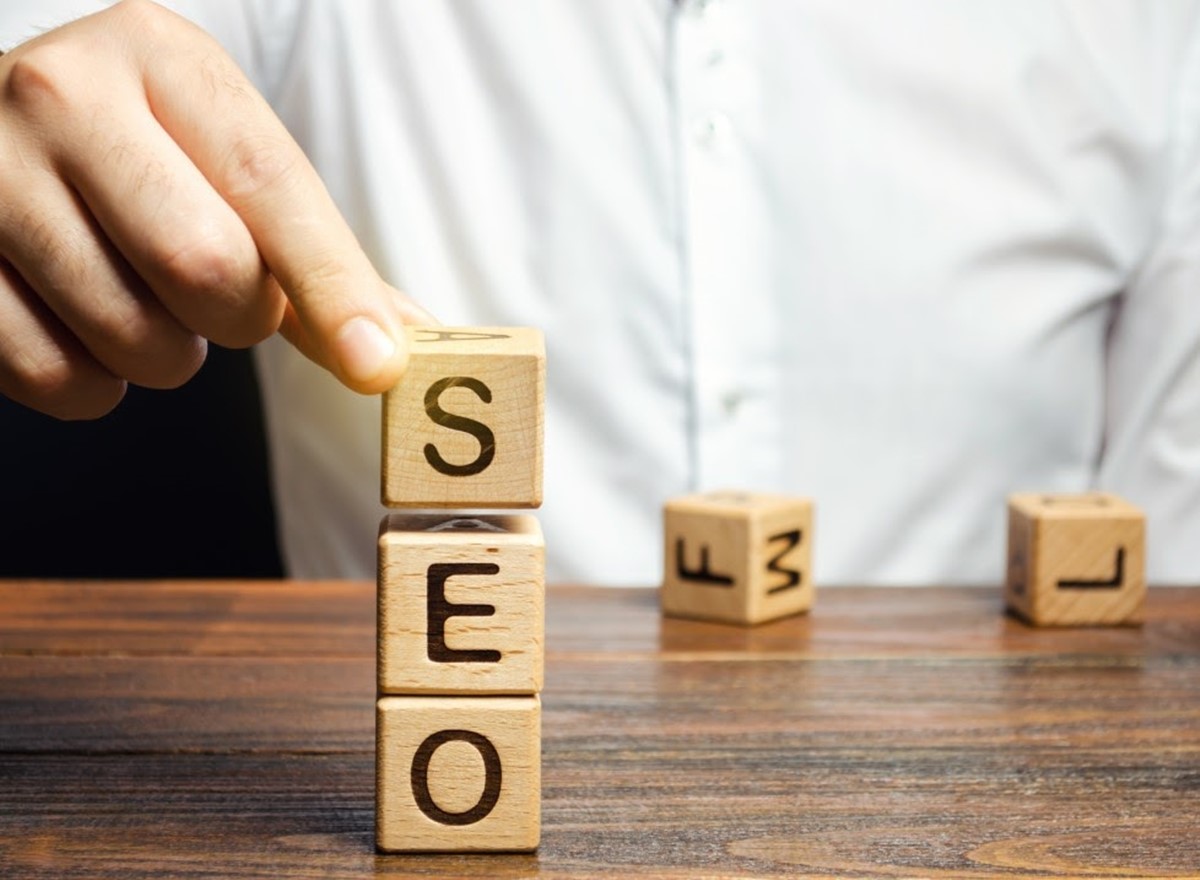 Shopify:
Shopify probably cannot beat WooCommerce in terms of SEO as WooCommerce and Wordpress are optimized for this aspect. However, that does not mean you cannot compete on Google rankings with Shopify. Shopify provides necessary SEO practices such as mega description, customized URLs, etc. So I'd say that as long as you produce high-quality content for the Internet to consume, there's no reason that you can't get a good amount of organic traffic from Google.
There are some aspects that Shopify can beat WooCommerce in the SEO competition. Shopify is well-known for having natural linking structure and some of the cleanest code on the market. This will certainly help create a smooth user experience and increase search rankings.
Finally, speed is also an important factor when it comes to getting a high ranking on Google. And in this area, Shopify certainly beats WooCommerce. Shopify is a hosted solution that is built on massive infrastructure, so its speed is just incredible. Speed will also help you reduce bounce rate.
WooCommerce:
Despite all of the advantages that Shopify has, overall, it can't beat WooCommerce when it comes to SEO. Wordpress is a platform optimized for content SEO. WooCommerce provides you with specialized tools, such as Yoast SEO, to help you add and edit meta information and content to make sure that your content can rank for keywords.
One problem that WooCommerce has that can negatively affect SEO rankings is its speed, but you can deal with this by choosing a good hosting.
Sum up:
While Shopify does provide you with options to optimize for SEO, WooCommerce is still much stronger in the SEO game. So, if your dropshipping business relies heavily on organic traffic, you should choose WooCommerce instead of Shopify.
Payments and Fees comparison between Shopify and WooCommerce dropshipping: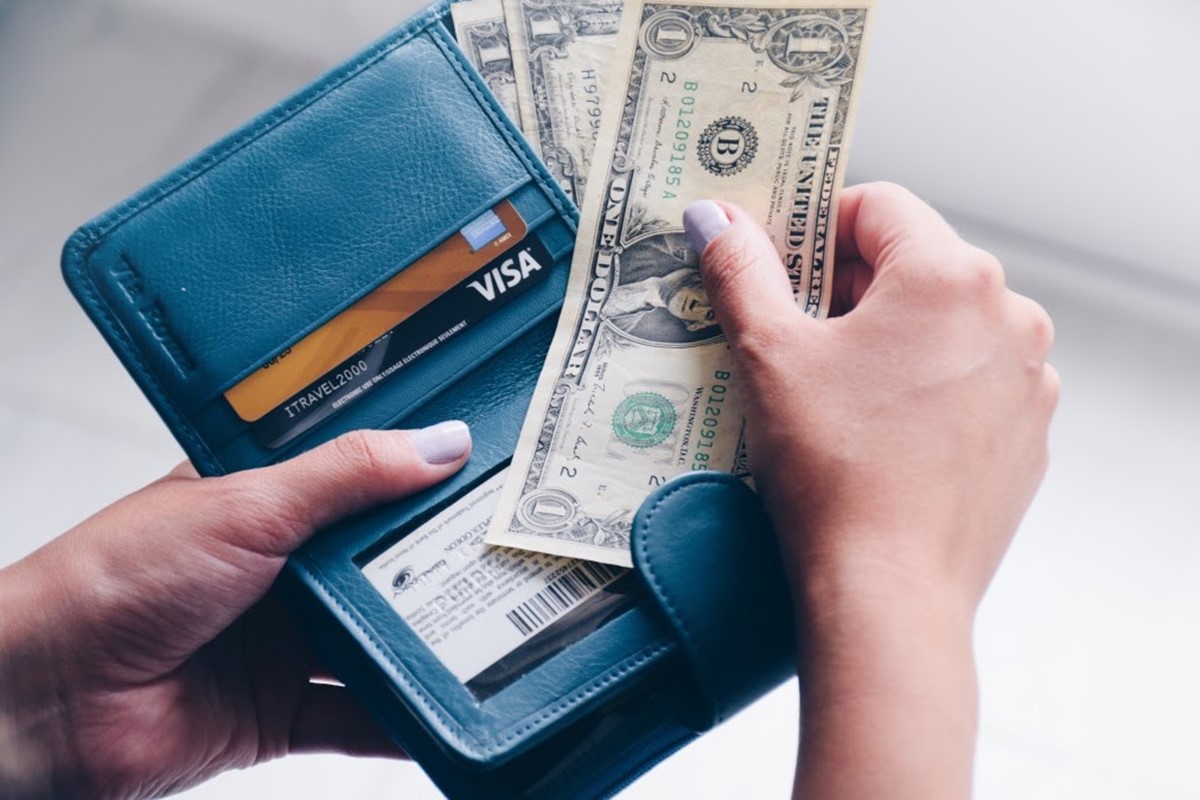 While both platforms offer tools to help you run your dropshipping business easier, they have different payments and fees structure. And it's important to understand how each platform charges so that you calculate and expect your costs, especially if you are cost-sensitive.
Shopify:
Shopify Payments. Shopify offers many third-party payments that are integrated into its system, so you won't have to set them up yourself. Years ago, Shopify didn't have its own payment processors and had to rely on third-parties option. But when Shopify realized that it cannot just let other guys handle one of the most important parts of eCommerce business, it released its own payment processor - Shopify payments.
When you get started with Shopify, Shopify Payments is the default payment processor. On the surface, it looks like Shopify is handling transactions with its payment processor, but it's Stripe that is doing the job underneath the ground. Stripe is one of the dominant forces in the card process area, and it has been in the industry for about a decade.
Stripe makes Shopify Payments a highly flexible processing solution as it is able to process a wide range of cards, both credit and debit, with no difficulties. All you need to do is connect Shopify Payments to your bank account and begin transactions.
Regarding security, this is not something that you need to worry about either. Shopify has earned Level 1 PCI DSS certificate, which means it is completely secure, and able to prevent any potential cyber fraud.
Shopify Payments can be used both online and offline, so if you have a brick-and-mortar store, you can use it too. If you install the Shopify mobile app, Shopify Payments will turn your smartphone into a mobile cash processor that can handle payments anywhere in the countries where it's supported (UK, the US, Singapore, Spain, New Zealand, Ireland, Hong Kong, Japan, Canada, and Australia.)
Third-party payment processors. Shopify Payments is not the option processor on Shopify. There are a wide variety of other third-party options that you can use (PayPal, Amazon Pay, Authorize.net, WorldPay, etc.), if, for some reason, you don't want to use Shopify Payments.
However, there is one thing to keep in mind if you decide to use third-party payment processors. That is transaction fees. There's no transaction fees if you use Shopify Payments, but if you use third-party processors, Shopify does charge you a fee. And this little fee can add up to a big number over a long period of time.
If you're on the Basic Shopify plan, you will be charged a transaction fee of 2.0%. It's 1% for the Shopify plan, and 0.5$ for the Advanced Shopify plan.
When you're calculating costs of using Shopify, don't forget to factor in this transaction fee; it can be a lot.
WooCommerce:
WooCommerce does not have a WooCommerce payment processor, but it does offer some very secure ones from its third-party partners. There are two built-in options with WooCommerce: Paypal and Stripe. These two options are add-ons that you can choose to integrate with your online store. That way, you will be able to process transactions without taking your customers to a third-party checkout page. Paypal and Stripe are both reliable and secure payment processors, so you don't have to worry about cyber thief. Paypal and Stripe are not the only payment options you can use on WooCommerce. You can add other options as well by using plugins. WooCommerce is better than Shopify in a way that it does not charge you transaction fees; there is only a fee charged by the third-party processor that you use. Shopify has this fee too if you use third-party processors.
Sum up:
So, while both platforms provide you with just any payment processor that you want to use, WooCommerce seems to be better here as it does not charge transaction fees. If you, however, use Shopify Payments, there's no winner between WooCommerce and Shopify when it comes to payment.
Security comparison between Shopify and Woocommerce dropshipping: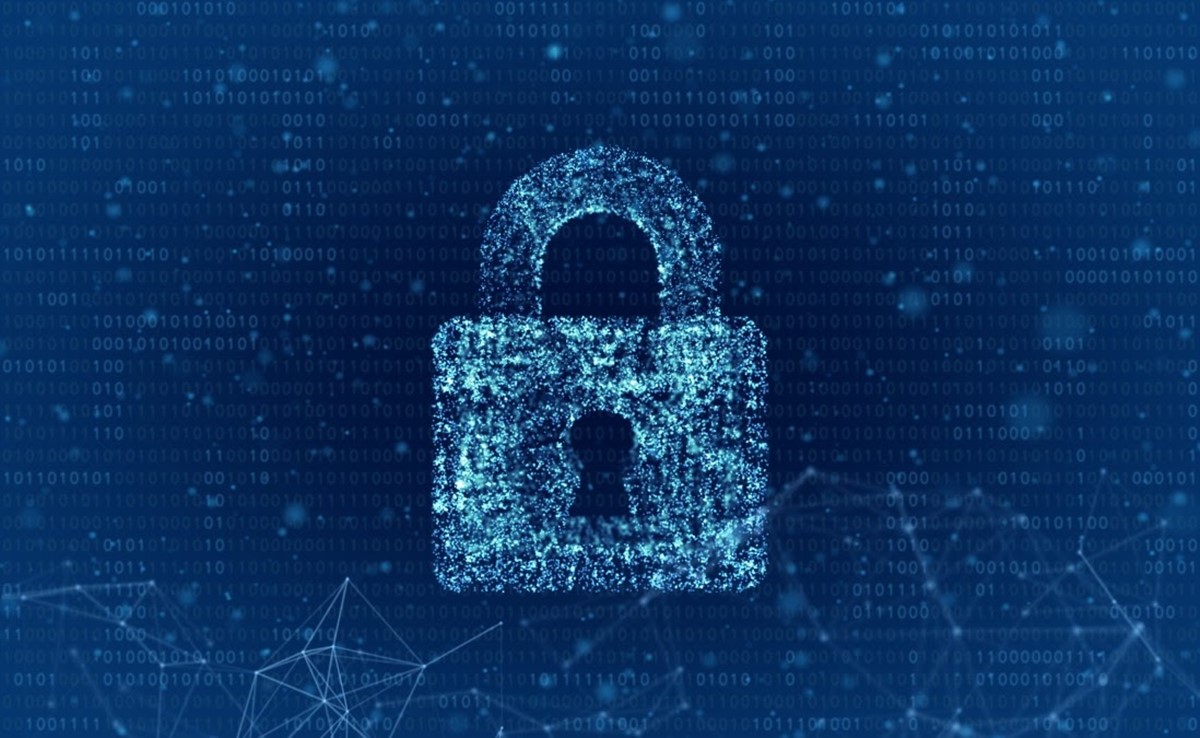 WooCommerce:
If you use WooCommerce, it's unfortunate that this platform does not provide you with any security. WordPress is an open-source platform, so you have to be completely responsible for the security of your website. You will have to get an SSL certificate from your hosting provider, and you have to make sure you choose a reliable and secure hosting provider too. You will need to install plugins for login security, two-factor authentication, and other things to secure your website. To obtain advanced knowledge about safety and online behavior, consider online cyber security courses online.
Shopify:
Shopify, on the other hand, handles all of the security for you. This means when you use Shopify, you don't have to think of or know anything about security at all. SSL certificate is included in all of the Shopify plans, so you don't have to get it from a third-party provider. Just make sure that you choose a strong password to log into your store.
Sum up:
If you're not familiar with cyber security, you might need to learn a lot to secure your website if you choose WooCommerce. But you won't have to worry about security issues if you use Shopify.
How long will it take to build a store?
WooCommerce:
Here are all of the steps that you need to take to build a well-functioning WooCommerce website:
Step 1: Find a hosting provider as you can only have a Wordpress site and install the WooCommerce plugin after you get a hosting.
Most hosting providers will provide you with a cPanel account with a one-click Wordpress installer. With this option, you can launch a Wordpress site with one click.
Step 2: Run the installer app and the system will get the rest done for you automatically. This process will take just a few seconds to launch a Wordpress site on your domain.
Step 3: Once the installation finishes, you need to log into your Wordpress account, and install the WooCommerce plugin in the Plugin tab within your dashboard. To make the setup process easier for you, WooCommerce will launch a wizard right after it is activated. Then you can proceed to setting up elements of your store such as site pages, product pages, payment methods, etc.
At this point, your store is complete and ready to run for the most part. You will need to install some other plugins to make your website secure and functional. It will take about a day to set up all of the necessary functions.
This does not seem to take too long, but it's much longer than setting up a Shopify store.
Shopify:
It's much easier to set up a Shopify store from scratch.
Step 1: Register for a free store on Shopify.
Step 2: Upgrade to a paid plan.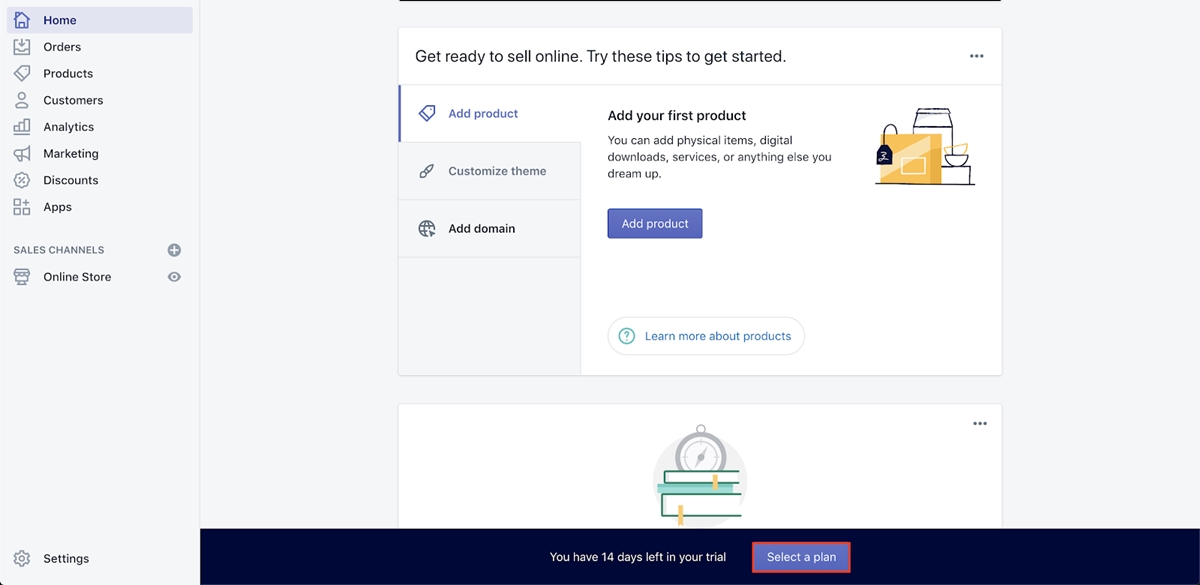 Step 3: Buy a domain

Step 4: Buy a theme on the Shopify theme store.
That's it. That's how you launch an online store with Shopify. No need for finding a hosting provider, no need for dealing with security, etc. Now you can add your products, create content, and start selling. All of this takes about 15 minutes to complete.
Sum up:
It's obvious that setting up a store on Shopify is faster and a lot less difficult than on WooCommerce, so Shopify is the winner here.
If you are using Woo Commerce and considering a switch, you can migrate from Woocommerce to Shopify, and import product data from WooCommerce to Shopify in just two simple steps included: Products, Categories, Tags, Slugs, SKU, and Product Status are all available.
Final Words
This is such an exhaustive review, isn't it? But I hope that it has given you a clear understanding about what the differences are between Shopify vs WooCommerce dropshipping. At this point, you must know which platform is the right choice for you. If there's any aspect of these two platforms that I have not addressed, please leave a comment below. :-)