If you have a Shopify store, then you've already carried a lot of work. You will have to concern about growing your business and also making sure that you're catching the popular trend of email marketing and everything in between. It seems like you need more hours in the day to do everything!
Automating your Shopify store in some cases are a smart choice for you to be recommended. In case you have some simple data entry to take care of every few days, you can automate them in a pretty easy way and also save you time. If there are many customers asking questions of your service reps, you can automate some of them too. However, you might lose some of the benefits that you get from human touch. That's why we have enabled you to automate the scheduled posting of social media posts, but you shouldn't automate responses to comments and many more.
When it comes to running an eCommerce store through a platform like Shopify, automation is a must-have factor because every element of your business you automate means the amount of time that you save.
In this article, I will show you how to automate your Shopify store and set up processes that can function independently!
Why you need automation for your Shopify business?
Nine out of ten online business owners would say that they don't have enough time when developing their business. For instance, to add one version of a simple product, it often takes about ten to fifteen minutes on average to do so. Just in case you have about 50 products to add to your store in a day. So it can take you about 12 hours - half of your day, just to update your store.
But if your goal is business growth, those orders will be more likely to continue to pile up, and your time will be taken away by these simple tasks. As a result, you just have less time for strategy, analyzation, and management. That's why you need an automatic help to fix this problem for you and get your time back. If all your Shopify store system is set in automated status, you can truly run a scalable business and then even start another store, or an entire business, with all your precious time, bought back.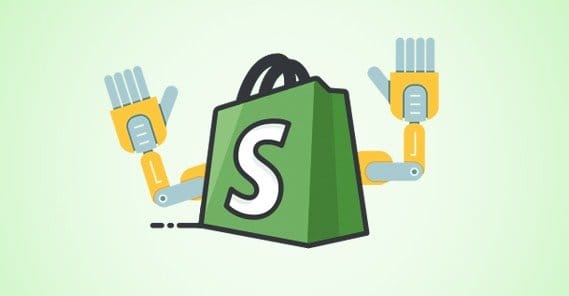 That's why automation does take an initial investment. In some cases, it's just a simple investment, involving little more than installing a plugin. In some other cases, it may involve some tedious coding or custom development, and you even have to hire someone to do for you.
How to automate your Shopify store?
So here come the things that you need to know when you want to automate your Shopify store. There are two main actions that you must complete, which are Preparing to automate your Shopify store and Automate your Shopify store
Preparing to automate your Shopify store
The very first thing that you need to do to automate your own business is listing down every task you can want it to be done. Then follow these steps below:
Identify all tasks and processes
First is identifying all the tasks and processes of your store. It can be daily data entry, upkeep on social media, sending emails, and other tasks. The information below might help you understand more:
Sending cart abandonment emails: As carts usually abandoned, according to an estimation in 2015, there were about 5 trillion dollars in accumulated sales globally. As a matter of fact, you are able to recover many of your potential orders by sending emails to remind customers that they have their items available in their cart. In case your customers don't rely on you, just try another asking if there was any technical problem which prevents them from making a purchase. By doing this, you can capture the customers' interest twice, and also get a chance to know about tech problems, compatibility issues, also the bugs, or even the issues with payment processing.

Offering customer service: For customer service, it's not ideal for automating customer service all because everyone has their own unique problems that require human comprehension to fix. However, there are still many other systems that help you automate information gathering and providing simple solutions to common problems. Just simply think it as an interactive FAQ. But it is still better with the help of a human agent to manage and get involved in at any point to get rid of the frustration that deals with the bot that you can't control.

Inventory management: Whenever you fix your stock of items or change pricing, it is probably a great idea to bring up an automated database of the information from your products. In this case, you have to make sure that your inventory for a product decreases when the product is purchased. Only by doing that, you will not have to worry about promising more than you can deliver.

Productivity: Speaking about Productivity, I recommend IFTTT and Zapier to be the two great free-form, flexible automation processes. Because it will help you to be totally capable of forming alerts when a product is purchased to send an onboarding email, or manipulating your calendar when a meeting is scheduled through a meeting app, and so on.
Finally, in this step, remember that you are not looking for solutions at the moment. That's why putting together all the elements to be as large as possible list of processes to be automated can save you time. Of course, it is preferable. Every second you save with Shopify store automation is a second that can help you spend doing things you can't automate, to grow your business.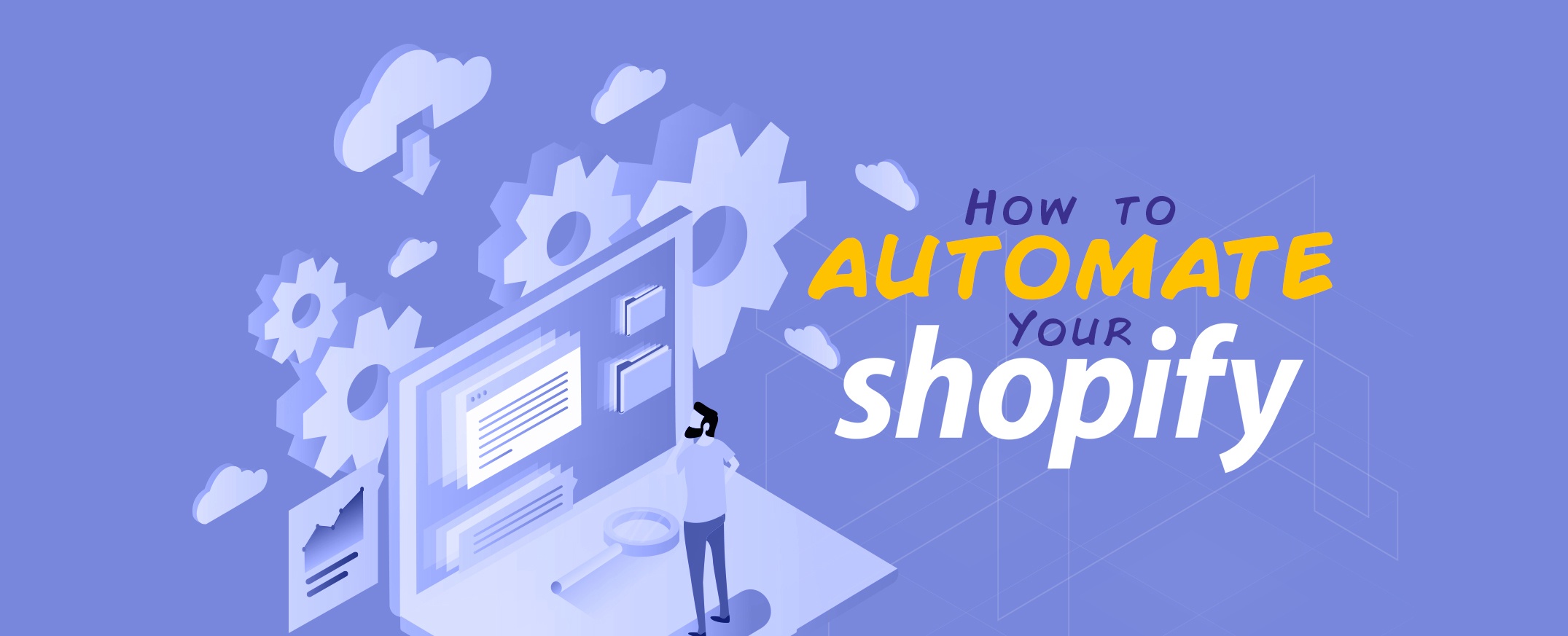 How easy or difficult it is to automate the process
The second thing that you need to do is to sort out your list based on the level of your easiness or difficulty in your automating process. There are four categories that I want you to consider:
First is the easy to automate elements, they could be data entry that only takes you a pleasing script in almost any programming language. They could be sending onboarding emails when a user joins a mailing list or cart abandonment emails. This category includes solutions that are already available to be set for free or for a small fee of payment. Consequently, you can install or configure them in a quick and easy way.

Second are the tasks that will take you a bit more effort to automate as well. There might have something like accounting included, which requires setting up formulas or data sources in your accounting software. You might even have to train an accountant, or just review your data to make sure you're not misrepresenting your business instead of using automation. In this category, users might not have many solutions already available, or processes that have not-quite-perfect solutions you would have to customize.

Third is the category of tasks that are difficult to automate. Normally, things that refer to custom about your brand will generally fall into this category. You might have no idea to know how to automate these business processes and that might require custom solutions.

Fourth is about the processes that are impossible to automate. It could be going to meetings with potential partners, calling wholesalers for new dropshipping products, and other such processes cannot be done automatically. In these cases, you need to hire someone to do these tasks for you to save your time more. This is not considered as automation, and it's expensive as well. That's why we put it outside the range of this post as well.
Existing solutions
The very third step is about starting with your category one processes and look for existing solutions that are possible for you. You might discover that some processes are harder or easier to automate than what you have thought it to be and may need to re-categorize them.
So when you start and realize that what you thought your process is not the one, but the category three. So I advise you not to spend a ton of time on it, just skip it and move on.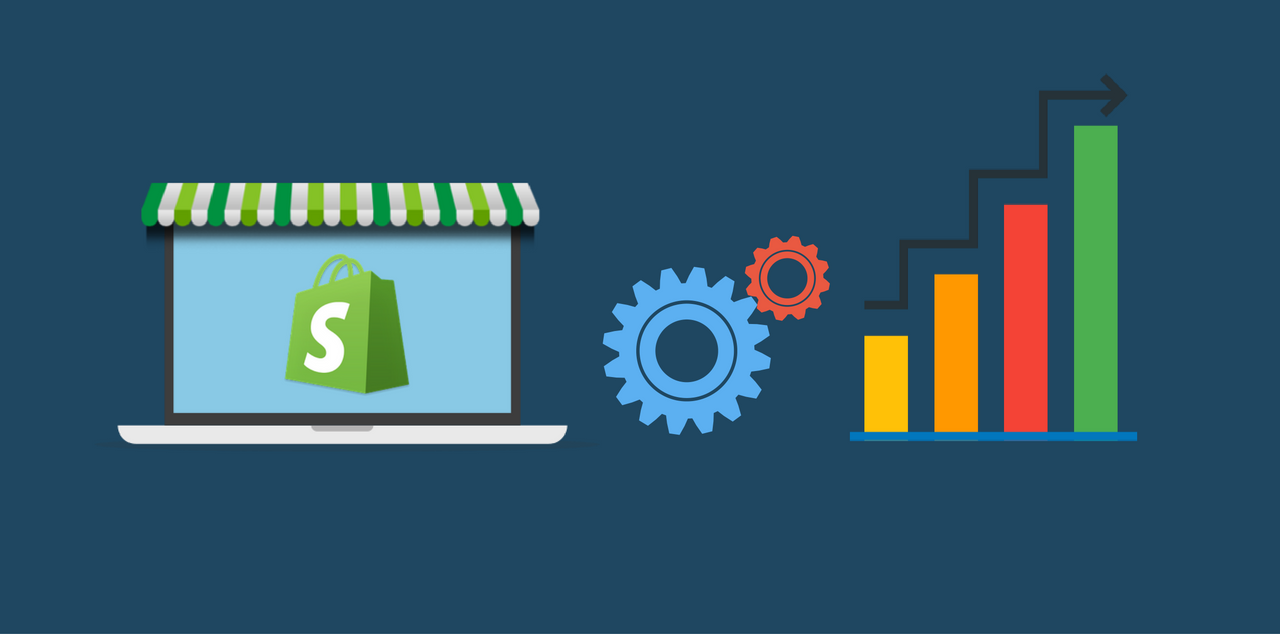 Shopify is a great place to create an eCommerce store specifically because it works very well with plugins. So, there are so many apps available with all kinds of fees as well to be the automate parts of your business. So here comes the existing solutions that I want you to consider.
That's not all the existing solutions, but these are just some of my favorites. Hope those would be helpful for you with your automation solutions
Automate your Shopify store
Automate Shipping
In the Automate Shipping section, on your Shopify store, there is an automated shipping platform equipped to deal specifically with online sellers. For example, there is a website called Stamps.com.
To go more in detail, it helps you import your Shopify orders and then selects the best USPS delivery option according to the price, package size, weight, and required delivery date. After that, all the package tracking info that you'll need to your store will be sent. Plus, people also recommend utilizing Stamps.com to send notification emails to your customers. You will be offered a special 4-week trial that comes with $100 worth of value for Shopify merchants when you first come to Stamps.com.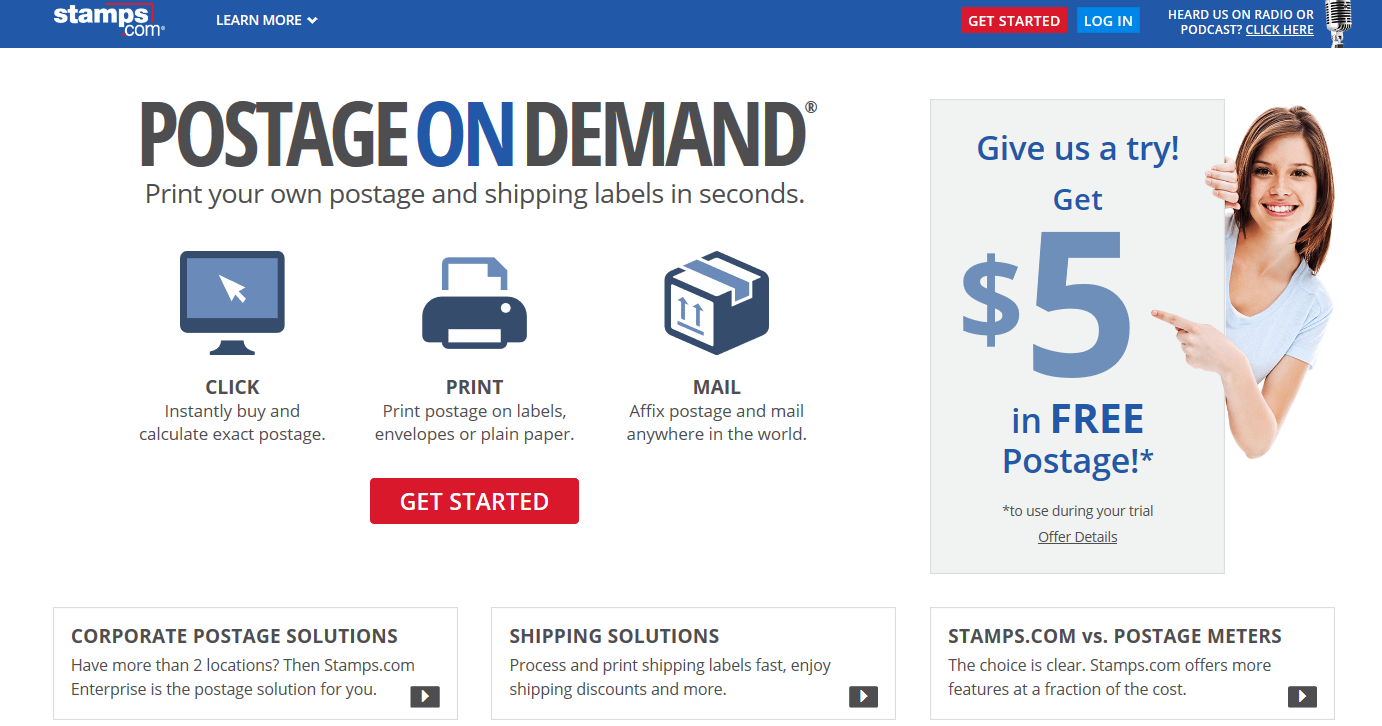 Shipstation.com is also another great example, which is run by the same team behind Stamps.com. You are able to easily set up automation rules. These are actions can be those that you want to apply to a set of orders that meet certain criteria, like the free insurance for international orders above $100 that is set up on your Shopify store, so you can create a rule to automate the process of ensuring these orders. That will help you no longer need to manually identify specific orders and insure them one by one. Even all incoming orders can be monitored and they will be insured to meet the criteria that you set.
Automate Order processing
Speaking to order processing, it is about picking, packing, and delivering your packed items to a shipping carrier. When it comes to ordering processing, you can automate the entire packing process, but with a certain price. Automating specific areas of your packing process is another recommended option to choose from.
There is a system, which is called Contalog, which will enable you to review order statuses easily and conveniently. If your order is canceled, it will simply "void" the order on the dashboard. After that, your orders can be edited, and you can process orders partially as per any special requests that you get.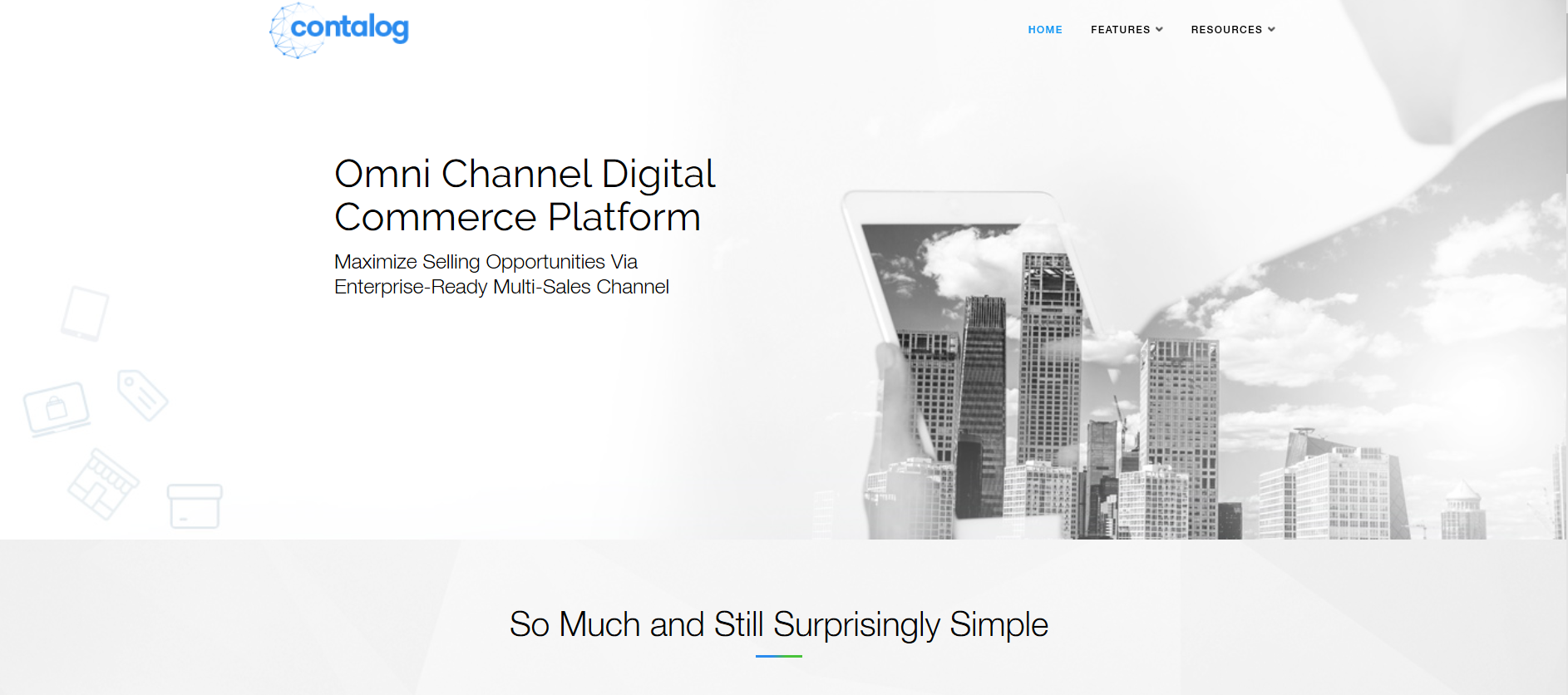 The stock allocation is also automated on Contalog. Specifically, based on the orders that come in through your Shopify store, Contalog will allocate stock automatically. At the same time, the "Stock in Hand" and "Stock Committed" values also enable you to view on your dashboard, they are all updated in real-time. Not only can your time be saved, but it also eliminates the possibility of human error.
Automate Emails
When talking about eCommerce, you should consider several automated emails that should be sent to your customers.
Your welcome email: This kind of email should be sent immediately when your new user first signs up. In case you want to engage this person while he or she is still interested, at the same time, your brand is at the forefront of his or her consciousness, just make sure you do send your welcome email.
Abandoned cart reminders: Shoppers usually don't add an item to their cart and checkout immediately. Because when shoppers leave their cart abandoned, after that, you might suffer from losing revenue. What can you do in this case? The answer is to send your shoppers a friendly cart abandonment email so that you can take them back to complete their action.
Your re-engagement emails: when people haven't made a purchase, visited your site, or even opened your emails in quite some time. You should reach out to them with Promo code, rather than just letting them churn and fade away into oblivion. For example: "Come back, and we'll give you a 15% discount off your next purchase or similar incentive.
Other than these 3 emails that have been mentioned here, there are many other great automated emails to be included, like Product recommendation emails, Customer surveys, Post-purchase follow-ups and many more.
Automate Shopify Apps
Shopify Flow is known to be an only available app for customers of its enterprise-level platform. This app store provides a range of automation solutions, including workflow automation, for users of the standard platform.
For example, Shopify's Oberlo platform connects eCommerce sellers with suppliers who can receive orders and fulfill them on the seller's behalf. With the help of third-party apps on the Shopify platform like EzySlips and Intuitive Shipping, sellers with their own supply-chain network are able to automate their workflow.
Fortunately, Shopify app store hosts hundreds of such third-party apps across multiple departments to automate every critical process across the eCommerce value chain. Just with a quick search for automation, you can have nearly 600 apps shown up with like every section, from store design to marketing, shipping, inventory management, and reporting, to name a few.
Automate iPaaS solutions
With smart iPaaS compatibility, Shopify will address businesses that require streamlined end-to-end integration across eCommerce and enterprise systems.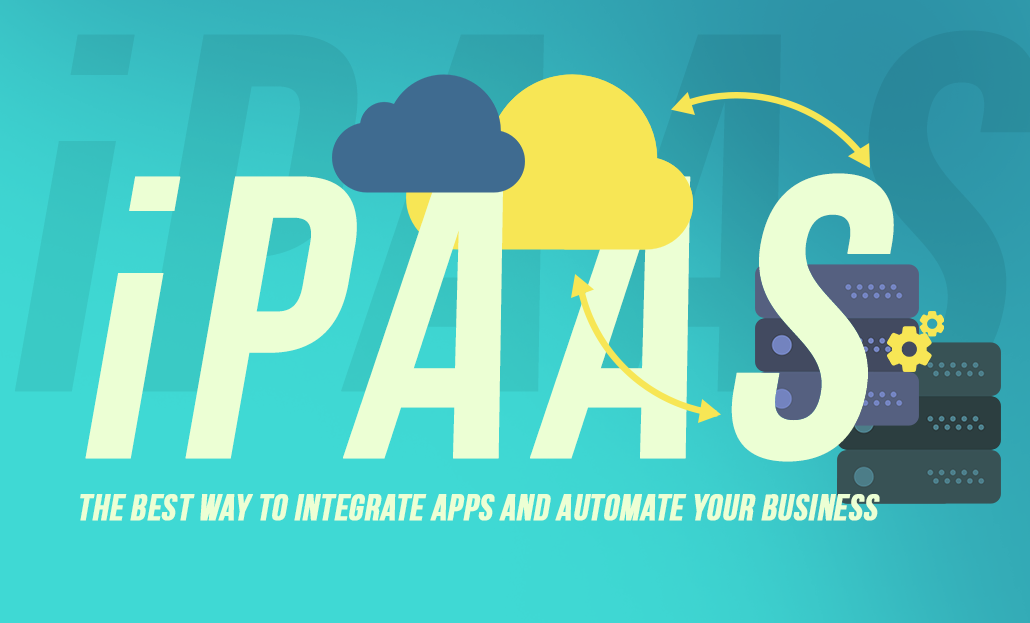 This section is extremely useful for those who are looking for more streamlined end-to-end automation. When Shopify's compatibility with smart iPaaS solutions, this allows users to connect their marketplace systems with back-office business applications. The Shopify store can easily Integrate the Shopify store with the back-end ERP, CRM, and POS systems. As a result, the iPaaS solutions provide eCommerce businesses with full workflow-based orchestration that is quick to implement and involves no capital expenditure.
The Shopify Flow eCommerce
As you might have already known, Shopify was one of the first eCommerce platforms that provide a comprehensive eCommerce automation solution. With the Shopify Flow eCommerce automation platform, users can totally automate Shopify store with just a few clicks and without writing a line of code.
Just with an intuitive visual workflow builder, the automation of even complex processes will be simplified by breaking them down into conditions, triggers, and actions. For example, users can set up an inventory management workflow with a low stock trigger to send a reorder email to the vendor, a notification email to the inventory team and add a low stock tag to the product at the store to create a sense of urgency.
What is more, Shopify estimates that more than 2000 companies have used Shopify Flow to offload 200 million decisions and reclaim 1.6 million hours of productivity in less than a year since its release.
Some automation apps for Shopify store
From hundreds of the automation reviews in the market (Shopify Apps Store, Shopify Apps), I have sorted out some of the useful automation apps for Shopify store and create a list so that you can see them through. Here, in no particular order, are the best Shopify automation apps.
Conclusion
In conclusion, Shopify empowers users with automation solutions that are easy-to-use, effective and fit to scale and purpose. Not only can these tools save you hours but days and years of time. You can totally return to the work you love and also be free from countless, tedious administrative tasks.
With automation apps for your Shopify store, now you can get back to selling the products you believe in, connecting with customers, and growing your business in new and exciting ways. I hope this article provided you useful information of How to automate your shopify store and you can apply this knowledge to practical tasks.
If there is any information that you can't understand, just send us your feedback through comments and emails. You are always welcome!
Related Posts: