Sales are indispensable parts of every organization or company. Whether you are a professor in sales major or a newbie, it is challenging to turn potential leads into closed sales. All businesses follow the same sales steps to close deals. Though applied to the same sales process, each industry requires salespersons different skills and knowledge to prove that your solution is best for customer's problems.
We are introducing the seven-step sales process - such a good start, which ensures you will get a clear and consistent method in persuading your potential customers.
Let's dive in!
What is a sales process & why business needs it?
The thing is similar to when you first meet and make friends with someone new; you shouldn't jump into the last stage of a relationship but gradually take steps.
A sales process or sales cycle is a sequence of steps which almost every company applies when offering a product or service for sales to customers. It includes a set of activities made by salespersons to nurture a lead to a paying customer.
No matter what industry you are in or how big your company is, you need to follow this series of steps that lead to a sale. The sales process will be a guideline ensuring your team members moving the right way, so they always have a clear understanding of what to do next without wasting time.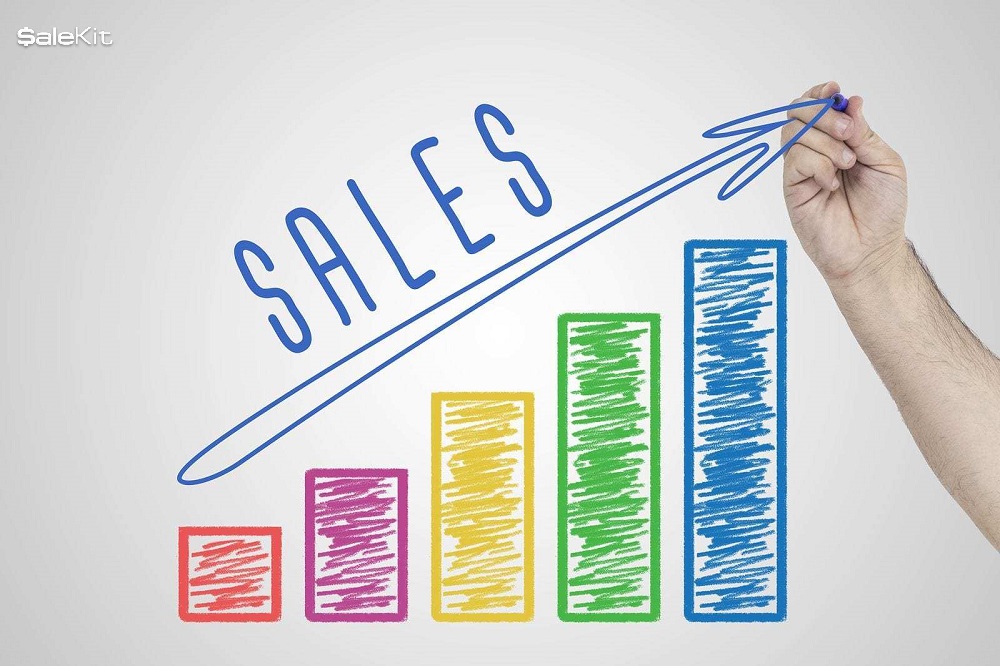 The sales process is so crucial that businesses will inevitably face many difficulties without it. You need to target customers and customize it to your business. Here are some benefits if you know and follow the stages in your sales process:
Firstly, you can let your team structure support your sales cycle. For instance, when knowing the company's difficulty is looking for high-qualified leads, you can probably spend more team time into that step.

Secondly, having a sales cycle means you can keep better track of your staff and its' work. With a sales process, you will have a chance to identify the short-term and long-term goals, how steps of the cycle support each other or waste time and effort of the whole team. Therefore, you can exclude low ROI projects and focus on the ones that bring about the highest results.

Last but not least, having a sales process, you can improve individual steps and the total cycle better. When knowing what your team is excellent at and which part your staff doesn't make well, you will then take into account useful training courses to help them improve their skills like how to write better emails and get past gatekeepers and more.
Further read
The 7 Steps Sales Process
Step 1: Qualification
The first step of the basic sales process is qualification (also known as prospecting). In this step, research in terms of quality, quantity, demography, and psychology are made to get insight into clients' prospect and buying behaviors. Easily put, this is the stage where you look for potential customers and identify whether they have demand to buy your product or not - and whether their budgets are possible to purchase what you serve.
The salesperson needs to combine marketing, social media, and content marketing with building more qualified leads to take this step. Once the prospect is a qualified lead, cold calling can be reduced, and the sales cycle is much shorter and easier Now that the sales team and move on through the sales process.
Step 2: Preparation
Secondly, before getting started in meeting a potential customer, you need to have a careful preparation. Preparing means researching the market, industry, and collecting all information related to your product or service. By doing that, you will have better background knowledge to develop a sales presentation that can be adjusted to fit your target client's needs.
The preparation step requires the sales team various skills ranging from meeting preparation, creating interest, anticipating to overcoming goals, presenting, consulting, audience engagement methods, closing gestures, continuation, etc.
What's more, the preparation process shouldn't be focused on just one particular time period by the whole cycle. Other preparation components that make you prepared are knowledge about the competitive landscape, difficulties of your prospects, a needs-based manner, and establishing quantifiable value.
Preparing well, salespersons will know how their services can meet the client's needs and help them better overcome troubles they faced.
Step 3: Presentation
Once you have done all the relevant researches, you are now ready to book a meeting with your potential clients. Your presentation's success will be decided by how well you have prepared in the first two stages and how well you perform your demo.
When making the first contact with your customer, you can choose between a face-to-face meeting or a phone call. There are three standard approach methods for you to follow to get started to handle the presentation fluently:
Premium approach: Creating a good first impression by offering your potential clients a gift at the beginning of your conversation.

Question approach: Being such a stranger, you can start with a question to make the prospect interested.

Product approach: It is an ideal idea if you are selling a product and want your customers to try it out. Give your clients a sample or a free trial of services to review and evaluate the items.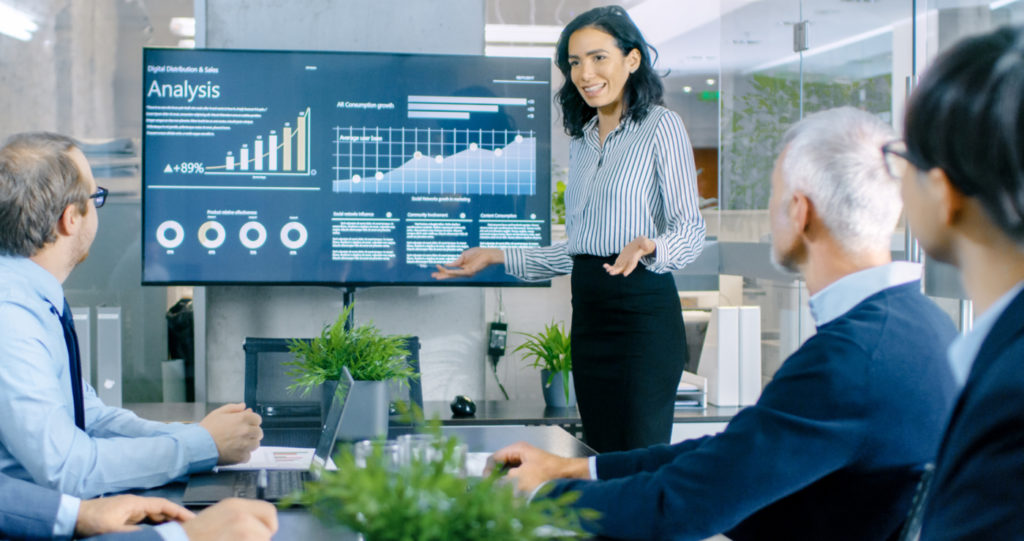 So, what you need to do in the presentation stage? The presentation has long been understood as demonstrating about something using PowerPoint and giving a spiel to persuade listeners. In general, your mission is presenting how your products can meet the need of your potential customers or how well your services can do to solve their problems.
However, you should not just present without listening to your customer's needs. It is essential you control what you are talking about, act, and react accordingly when hearing from your clients. Once you have a warm, professional, and persuasive presentation, credibility and trust will surely be established.
Step 4: Proposal and Handling objections
When going through the three previous steps, you now have a chance to present a proposal. This is when your agreed-upon client needs-based analysis and quantified value benefits are substantiated.
Before that, remember to handle objections which means listening to your prospect's concerns and address them. This simple action will decide whether you are a successful salesperson or not.
Step 5: Obligation
This step is all about responsibility or obligation, which means you should make sure you will deliver what you proposed and what the clients agreed to purchase. If you got an award for your business work, that's great. However, it often depends on luck and time as well.
If the clients don't see the better results as promised, your sales process is just a digital snake oil pitch.
Step 6: Closing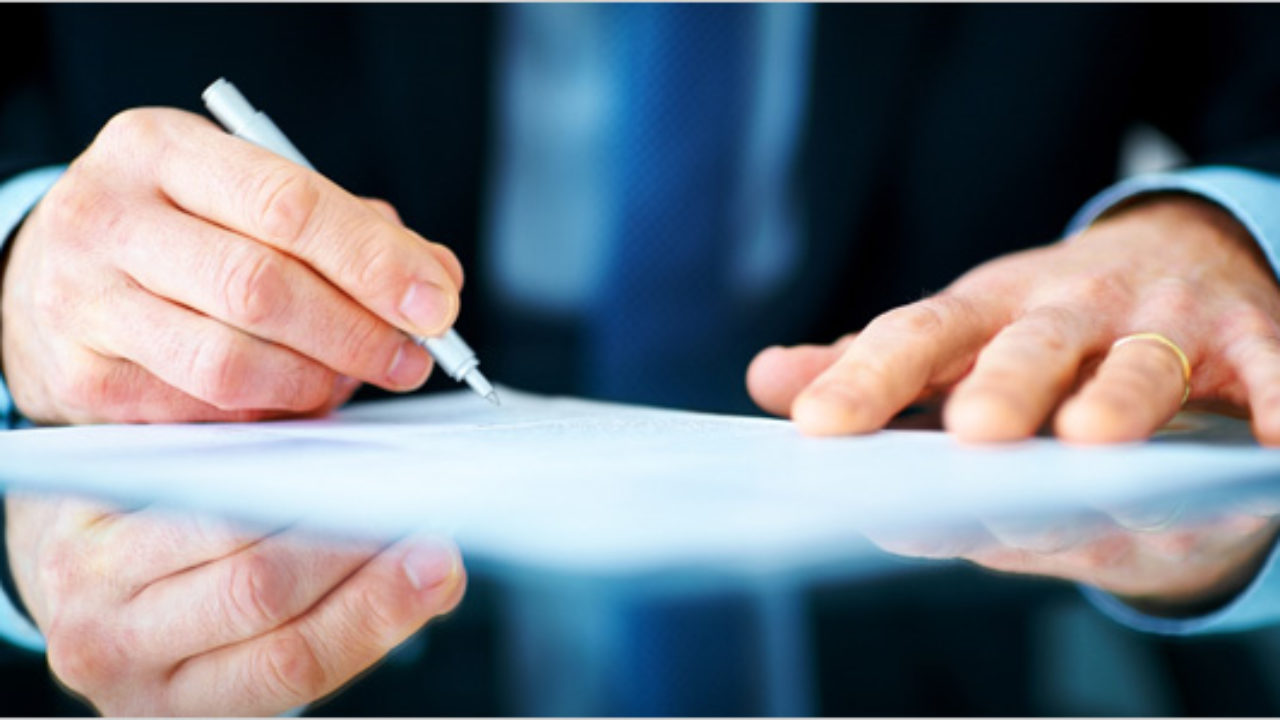 After getting the customer's purchasing decision, you can now move to the next step of closing deals. Each business and industry has its suitable closing strategies. There are three most common closing solutions you can follow:
Alternative option close: Assuming that the clients have already agreed and asked them a question of choosing in which both options lead to closed sales. For example, you can ask, "Would you like to pay cash or charge?" or "Will you buy the whole fee upfront or in installments?".

Extra inducement close: Telling the prospect that they will receive something extra (such as a free month of service or a discount code) if they close the deal. This method can shorten the stage and take less effort.

Standing room only close: Informing the prospect of urgency or limit time by telling that time is of the essence. For example, when your client is still hesitant, tell them, "The 30% sale-off program will be ended within this month" or "We only have 5 items left in store".
Step 7: Continuation
The process is not done when you close the deal. Remember to stay communicating and keep both internal and external contacts with customers you have closed. CRM system (Customer Relationship Management) is what this stage about.
Maintaining connections with clients is key to long-term success because persuading a retaining current customer is much easier and less expensive than approaching a new one. Though this step can bring about high-cost deals in the future and revenue-generating opportunities, many companies often ignore it. As a result, they miss valuable chances to support other decisions from clients.
Therefore, don't forget to keep the customer updated every time you have new products launched or discount campaigns. Also, get feedback from them as well as tell them if you encountered an issue. Your clients will then build respect and trust in your business.
All in all, they are all about 7 basic steps in the sales process. However, if you want to be successful, let's figure out one on your own according to your sales style and training experience. Perhaps, you will see that the names of sales steps are somehow different; the steps and supporting components are still similar.
How to improve your sales process?
There have been many ways to boost your sales process. Dale Dupree of The Sales Rebellion suggested there are three aspects you should spend time and effort on. They include Mindset, Prospecting, and Pipeline.
Mindset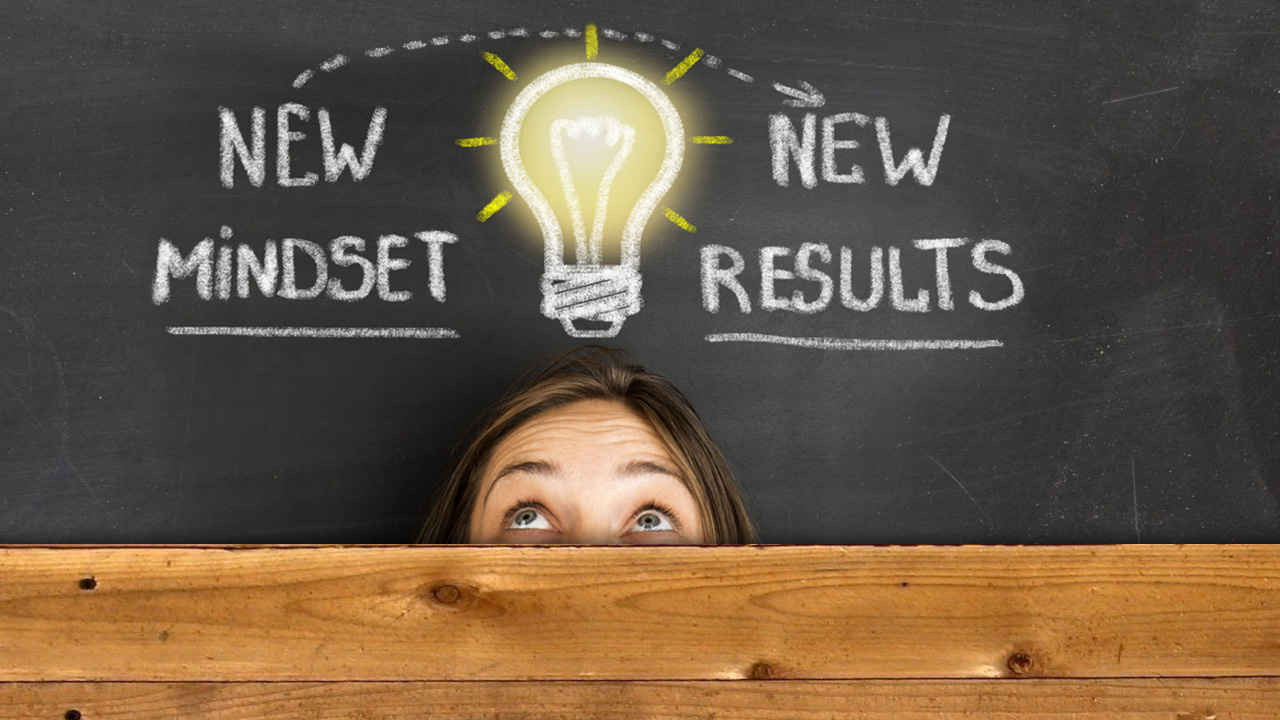 The mindset stage is all about preparing for the success of your main performance. Here Dale Dupree recommended three activities you can follow to improve your sales process.
Firstly, you are advised to spend at least 30 minutes in the morning to set up and invest it in yourself. People often suffer from difficulties in controlling their surroundings and environment, which prevents themselves from reaching success. Therefore, we should take time for ourselves (30-60 minutes) to keep track and make your life what you want. You take this activity at any time of the day but the morning is said to bring about the highest productivity.
Secondly, build a deeper connection with your customers via lunch break. Remember the book Never eat alone of Keith Ferrazzi? Sales cases are similar, which means you need to make friends and meaningful relationships instead of just making clients. This way will help you focus on the future and more significant goals behind your first objectives. The lunch break is recommended as the best time to build relationships and bring people together.
Last but not least, widen your background knowledge. People are always attracted to someone who owns enthusiasm and extensive knowledge. Therefore, remember to learn, practice, and observe as much information as possible. They can be relevant subjects that support your performance like understanding your product, your client's business ecosystem. On the other hand, you can also learn about topics that are outside your scope of work as long as you feel interested in studying them.
Prospecting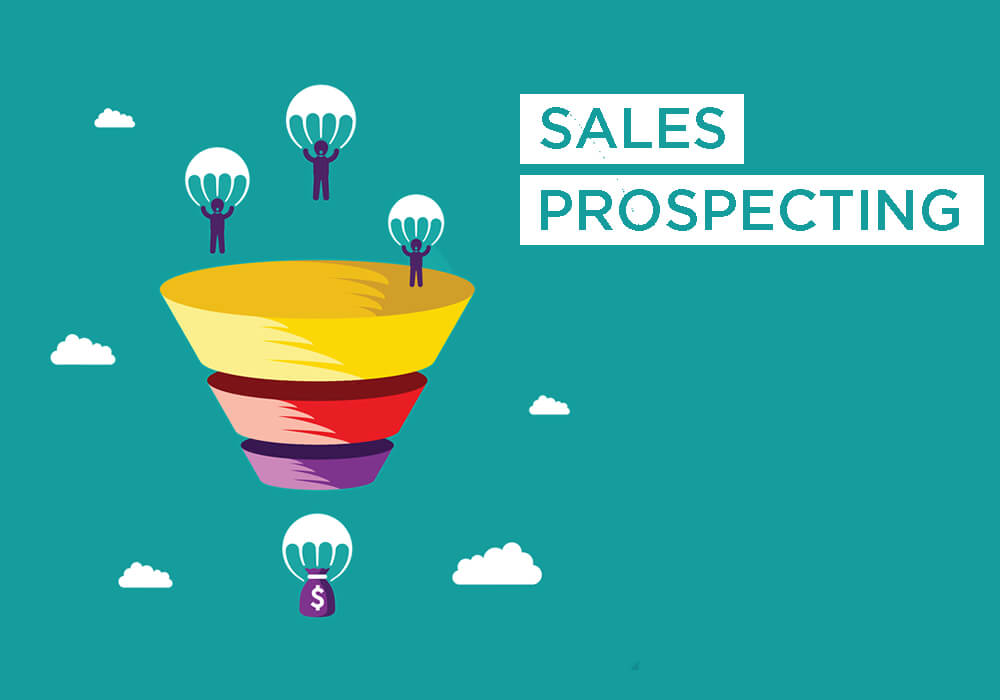 In terms of Prospecting, salespeople need to concern the following things to get a great result as expected.
When persuading your prospect to purchase your service, don't just focus on selling things but telling stories and experiences to make them engage with you. Your stories should be relevant to them and the troubles they are facing, that means they will feel like you have experienced the pains they get and therefore, easily help them relieve. Integrating your story into sales pitches helps ignite the brain and make your talk more meaningful. In this way, the prospecting process will turn from a professional talk to a friendly and personal one, which builds trust and credibility to your business. However, remember not to use too many stories to tell since you are still in your eight hour day shift.
What's more, one tip every salesperson needs to keep in mind is listening more than speaking. Clients don't expect to hear a presentation from anyone, they need solutions for their problems. Also, customers' sayings are sometimes not what they really feel. They tend to use some common phrases such as "not interested" or "I don't think so" to change the conversation to the situation they want. Therefore, as a dealer, you need to improve your active listening skills, try to read between the lines, and guess the real meaning behind your client's words.
Additionally, use a first touch piece. It is common when a salesperson calls a prospect and offer a brochure or a flyer to make them curious about their business. However, sometimes, those gifts don't count and some prospects are too cold to be convinced. It is undeniable that using a pre-contact strategy before meeting customers is effective. Still, many of those end up in the trash or spam box. Therefore, how about sending marketing pieces before calling? If your touch pieces are unique enough which not only shows your personality but also empowers your sales goals, success is more possible.
Pipeline
Regarding Pipeline, you should reconsider your territory or your list. It should not be just a list of potential opportunities but a representation of various people. You shouldn't treat your clients as if you approach them for finance purposes. Instead, be champion of your community and a protector of their interests. By doing that, the number of opportunities will increase quickly.
The second action is creating a hybrid outlook that is not too short and not too long. One common mistake of many salespeople is focusing on just short term or long-term opportunities that are not likely to come to fruition. What dealers should consider is building deeper relationships with customers instead of offering them the latest discount of your brand. By having an appropriate outlook, you will develop your business better and generate a much healthier day funnel.
Lastly, take a look at building community, which means understanding that your mission is bringing people together, solving their problems, and giving back. All these actions play important roles in promoting your reputation that is essential for long-term sales success. Let's get started in building a valuable reputation that you are proud of, and your clients are honored by.
Another way to improve the quality of your sales process is by following the five practices below:
Analyzing your ongoing sales cycle: Here, you consider which step is and isn't working well for your total sales process and your clients also. Also, you can research about the motivations and pain points driving to closed deals. In this way, you can create a better one which fits their needs, which means more deals will be closed and more customers will be attracted.

Laying out the buyer's journey for your target customer: By looking at your sales process from other views, you can get a better understanding of their feelings, their pain points, and the reasons they need your product. From that, you will tailor your current process to make sure it has enough qualifications to serve prospects, build strong connections, and close more deals.

Defining what makes a client move from one step to the next one: If you do not know the prospect action moving them to the next stage, you don't understand your sales process clearly. Remember the reasons will be decided by their actions, not the understanding of the sales rep.

Outlining exit criteria for each step: It means you should point out the things which are likely to happen for your clients to move to the next steps. You can base on some question samples to make sure your sales team has the same knowledge so they can provide the prospects with professional, and on-brand information.

Evaluating your sales process results: In this way, you can identify the solution to work more efficiently and quickly. You can measure your sales process results via three levels of sales process success. Knowing which level of success you are in means understanding what you need to fine-tune for your sales team and clients.
Read more
Conclusion
To sum up, creating and knowing a sales process will help you and your sales team close more deals as well as convert more potential leads. Though we don't know what industry you are in, we can make sure you need to check out the above steps to move in the right direction and generate revenue while doing the sales work.
Follow these stages to begin enhancing conversions and creating long-term relationships with potential customers. If you have any questions, don't hesitate to leave a comment below. Share this post with your friends in case you find this helpful.
Thank you!