Sometimes, you cannot express your feelings and thoughts with words, you may want to use emoticons to do that job for you. In some cases, emotions can worth a thousand words and it is also the simplest way to show your feelings, attitude, and opinion. Fortunately, WordPress allows users to use emoji on posts and comments that you can add them in your content to make it more interesting. If you are working on a blog with WordPress and do not know how to use the graphic emoji on WordPress, do not skip this writing because I will show you this process.
To use the graphic emoji on WordPress
Enabling graphics emoji
To activate the use of graphic emoji on WordPress, you have to open the WordPress Admin dashboard first. Add /wp-admin to the end of your website's URL, for example, if your site is example.wordpress.com, you should change it into example.wordpress.com/wp-dmin to get to the admin dashboard.
After access to the dashboard, head to Settings and Writing respectively then find the Formatting section. There are numerous options that you should look for the one with the content as Convert emoticons like :-) and :-P to graphics on display and check on the box in front of it.

If you wonder about the characters to indicate emoticons and how they look like when you publish your content, refer to the images below: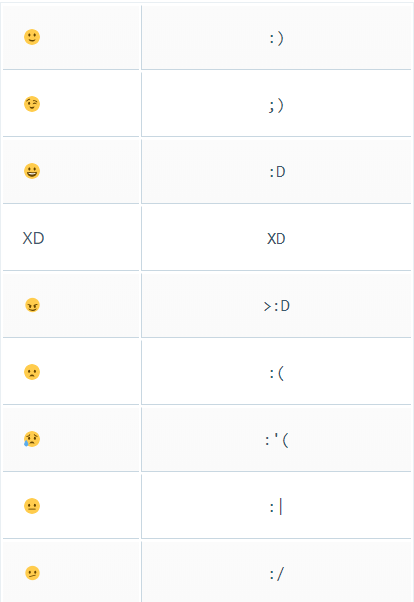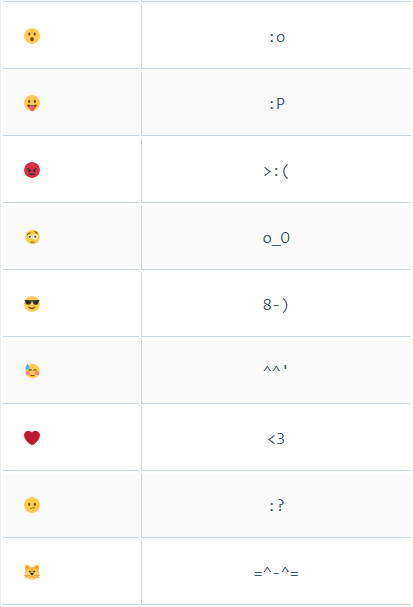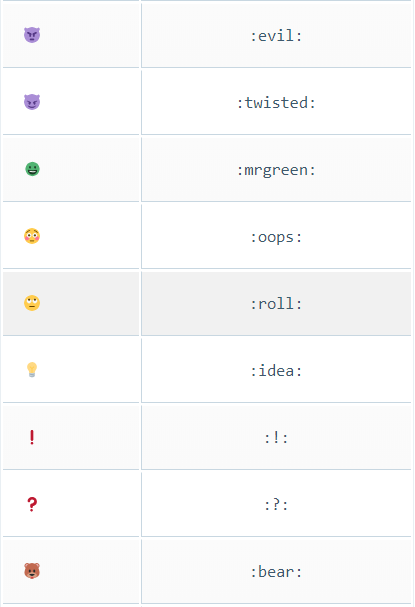 Using emoji with different operating system
WordPress.com currently supports more kinds of emoji due to the set open of Twitter. In other words, because Twitter has decided to open-source their emoticon set completely, every user can use it now. If you use mobile devices, such as smartphone or tablet, you can use Wordpress apps which lets you insert emoji in a simple way. In case you use the desktop, you can use the HTML editor together with the keyboard shortcuts to add emoticons, however, there are some differences among operating systems that you should know:
For Mac users on Yosemite and above: Open the HTML editor and use the combination of Command + Control + Space, an emoji selector will appear on your screen that you can choose the one you want by clicking on it.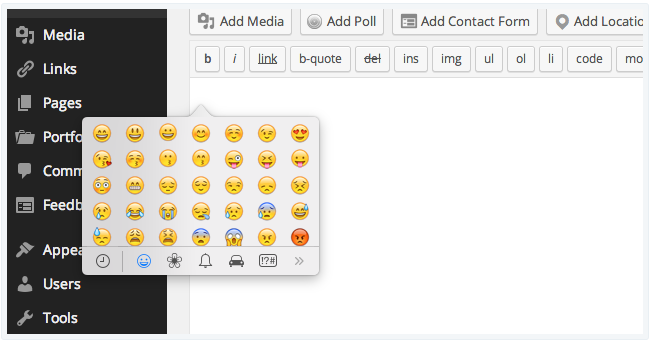 For Windows users on version 8 or newer: There is a special touch keyboard with emoji support available that you can use them directly from that.
For Windows users on version 7 and below: You can visit the website GetEmoji.com to find the icon you want to add to your content and copy then paste it to the document.
Conclusion
In brief, this topic has introduced to you the process of how to use the graphic emoji on WordPress. It includes simple steps that you can practice and complete it within five minutes. Besides, images are also added in this writing to make it more interesting and understandable for readers. Hence, with such an effort, I hope you have a good time reading and gain some benefits from this post.