If you have done everything on your posts and are willing to publish them on your pages; however, you think it is might be not the right time to get your pages visited yet, you can schedule and publish them later.
WordPress is able to schedule any page to be published in upcoming times and this feature is hidden slightly so many beginners might not know about it.
By getting your pages scheduled, you do not need to worry about when your articles are published since they are set to do so at a specific time. All you have to do is to finish your writing and schedule them to let them go live on the day as well as the time you choose.
Therefore, in this article, you will be instructed on how to schedule a page on WordPress.
How to schedule a page on WordPress
Step 1: Go to the menu
First, you go to the menu located on the left of your page editor.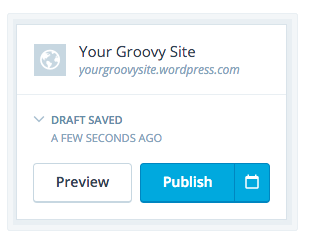 Step 2: Choose the icon of calendar
Next, choose the icon of calendar above the Publish button.
Step 3: Select your scheduled date and time
After that, the calendar will appear and it is time you can choose your scheduled date or time you want to publish your pages.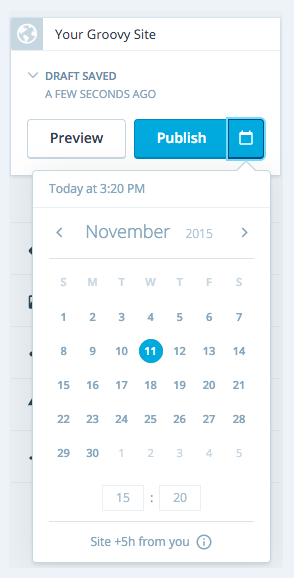 Here are some handy tips for you to use the calendar:
Use the right or left arrows to modify the month.
Move the cursor over the year to get the year changed and press on the arrows appearing.
Select any day in this calendar to choose.
Change and adjust the time by using the two inputs located at the bottom.
Based on time zone settings, your pages will be published. If you write from different time zones, you will notice a note at the bottom of the page.
Step 4: Edit date/time manually
You can easily edit the date and time or replace both by entering commands such as Tomorrow or Next Monday. Then, don't forget to click on return or enter on the keyboard. This calendar is very smart and it can turn those offers into formatted dates or time if necessary. You had better double check your time and date again and if they are correct, you are willing to go.
Step 5: Click on Publish or Update button
Right after you set up your date and time, the Publish button is available to be clicked. When you edit the date or time, the Publish button will change to the Scheduled button. Take note that a checkmark will be present on your calendar button.
As you look at your calendar, the current selected date can be indicated with the blue dot. In addition, today's date also gets an orange circle.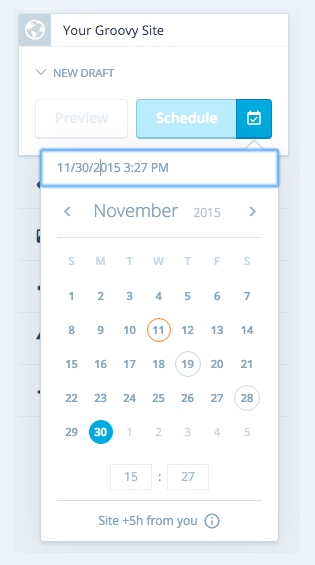 One more thing you should pay attention to is to double check your date at the top of your calendar before choosing to publish and confirm if it is AM or PM.
Whenever you are sure about the date and time, go to Scheduled. This action will help you schedule your page and the button changes to Update. Apart from that, you will see your page's status will move from Draft or Draft Saved to Scheduled.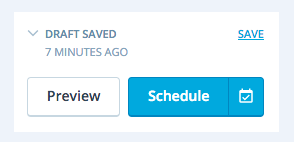 Click on Scheduled and your pages will be automatically published.
Conclusion
As you can see, it is not too complicated to schedule pages and to let them be automatically published at a specific time. In case you really want to delete a previously published page and would like to re-publish it at any time, the directions are actually the same. We hope that with this article on how to schedule a page on WordPress helps you with manage your posts and your pages well on WordPress. If you have any problem or question about this, don't hesitate to leave us a comment or contact us via email. We would like to hear more from you.