As you might not know about, the Category Cloud Widget can display the category you most use in the cloud format. A category cloud is text-concentrated, a category cloud is known as an alternative to your lists of categories and it also shows your most used categories. In this article, you will be instructed on how to display Category Cloud Widget on WordPress.
To display Category Cloud Widget on WordPress
The Widget
In fact, the categories you most use can appear in a bigger size, however, you can control under the maximum of font percentage when you configure your widget. In addition, you can have selections to modify your font size, remove categories from being displayed or mix child categories under the parent categories.
However, there are several themes, by design, which can keep categories the similar size.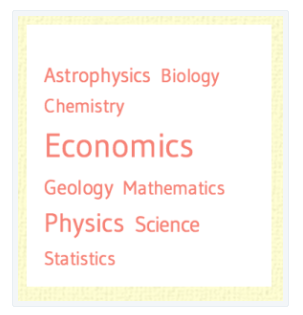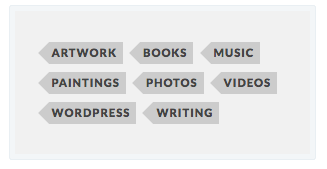 Customize your widget
Before going further, the instructions from the post are referring to your WP Admin dashboard. Hence, you can come to this dashboard by inserting the /wp-admin into the end of your website's url such as wordpress.com/wp-admin.
Your widget will be customized in the following ways:
Title: type a descriptive title such as Categories and Most common categories.
Maximum number of categories to show: You should remember that the number by default is 30, however, you are able to modify this to add top 5 to top 50.
Exclude: Certain categories can be specified not to show. In order to use this function, you need to enter the Category IDs and don't forget to separate them by commas.
You can easily find the Category IDs by heading to the Wp Admin Categories page -> Edit -> File URL. Then, your Category ID is seen in the URL on this page.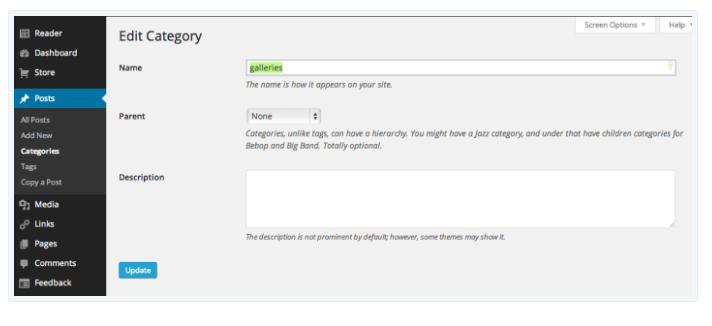 Minimum Font Percentage: This can help you make a decision on the size of the categories you less use. Bear in mind that 100 is the number by default, but you can play around to search for the size you wish.

Maximum Font Percentage: This can help you make a decision on the size of the categories you use most.
Count items in sub-categories toward parent total: As you might not know about, the cloud format, basically, treats all of the categories equally, which means that in case you are have your sub-categories that are set up, posts in those sub-categories do not increase the parent category's size in your cloud display.
Let's take an example, if you possess a Jazz category and under that category, there are some children categories like Big Band and Bebop and this box is not checked, posts which will be marked as Bebop will not create Jazz bigger in your own category cloud. If you want to increase the size of this parent category for your all posts in your parent category and all in its sub-categories, you had better check the box only. If you do not, the total of your parent category will neglect the items in the sub-categories.
Conclusion
We hope that with this post on how to display Category Cloud Widget on WordPress will help you understand more about the Category Cloud Widget. Don't hesitate to leave us a comment if you have any question or problems.