Published on
4+ Best Shopify Voice Search Apps in 2022
Author
4+ Best Shopify Voice Search Apps from hundreds of the Voice Search reviews in the market (Shopify Apps Store, Shopify Apps) as derived from AVADA Commerce Ranking which is using AVADA Commerce scores, rating reviews, search results, social metrics. The bellow reviews were picked manually by AVADA Commerce experts, if your app about Voice Search does not include in the list, feel free to contact us. The best Voice Search app collection is ranked and result in January 19, 2022, the price from $0. You find free, paid Voice Search apps or alternatives to Voice Search also. The Top 50+ Shopify Free Apps for Every Store.
Quick Comparisons of the Best Shopify Voice Search Apps
ID
App Name
Vendor
Action
#1
Blink ‑ Voice Search
Expert Village Media Technologies
Free
0/5 ⭐️
#2
Heyoya Voice Reviews
Heyoya Systems LTD.
Free
5/5 ⭐️
#3
Expertrec Smart Search Bar
Expertrec
$9/month. 14-day free trial
4.5/5 ⭐️
#4
Voice Search
Woice
From $9.99/month. 7-day free trial
2.5/5 ⭐️
#1 Blink ‑ Voice Search by Expert Village Media Technologies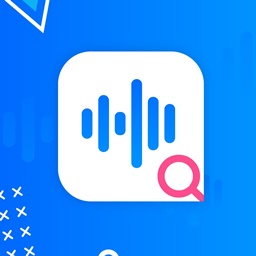 With the development of technology in the marketplace, the online traders should update their Shopify stores with the latest ones such as Voice search. Using the Blink Shopify app is what the store owners need to apply a speech recognition technology to their shops. This Blink Shopify app which helps the online sellers have the advanced voice search tool reduces the time for the customer finding the expected products. Especially, the customers enable speaking via their mics on the mobile phone or the computers to find the exactly what they want, which increases the shopping experiences as well as boosts the sales. Moreover, it is super easy for the users to not only install this app but also use it without any coding knowledge.
Features Highlights
Enable selecting to locate the search tool
Add the voice seach tool
Automatically speech recognition
Easy to install and customize without coding knowledge
Support to perform in different devices
Price: Free
Rating: 0 / 5
#2 Heyoya Voice Reviews by Heyoya Systems LTD.
Heyoya Voice Reviews, which is created by Heyoya Systems LTD. team, is an amazing tool for all e-commerce store administrators to bring your customers' opinions to life by turning electronic interaction into a true conversation. With the unlimited number of voice reviews, you can show all the comments your buyers are saying about your products. You won't have to worry about how to manage all the text and voice reviews with Heyoya Voice Reviews, this application allows its user to manage all of the reviews in different forms in only one place. Also, you can choose to approve, flag the reviews or filter them by date and more. On top of that, you can choose to change the widget to display according to your branding so as to maintain your product's look and feel. Along with an excellent service, Heyoya Voice Reviews is undoubtedly an amazing value adding and beautifully designed app enabling my clients to leave direct and live voice comments. Get your own Heyoya app for free now!
Features Highlights
Provide unlimited number of voice reviews displayed on site
Control emails text and voice reviews in just one place
Allow users to approve
flag or filter the comments
Customize widgets which use your shop design
Provide users with a 5-star customer service
Price: Free
Rating: 5 / 5
#3 Expertrec Smart Search Bar by Expertrec
Expertrec Smart Search Bar, which is by Expertrec, is one of the apps using ajax search, filters, voice search, and analytics boosting your sales.
With Expertrec Smart Search Bar, you are easier to use the search bar app for Shopify trusted by various brands such as Scylladb, Baltic state bank, PSIcompany, and more with multiple ways of searching. Also, your customers can automatically complete their searches and be suggested more relevant searches. Moreover, this app allows using voice to search and mechanically correct the misspellings. Expertrec creates the function of Expertrec Smart Search Bar to work with multiple devices and supports API, documentation, and responsive technical support.
So, what are you hesitating for? Install it now and start boosting your sales.
Features Highlights
Multiple ways of searching
Automatically complete your customers' searches
Allow using voice to search
Work with multiple devices
Support API
documentation and responsive technical support
Price: $9/month. 14-day free trial
Rating: 4.5 / 5
#4 Voice Search by Woice
Do you want to make your customers' searching for your products faster and easier? Voice Search which is by Woice will help you to do that.
With Voice Search, your customers are able to search your shop using voice recognition and natural language so instead of texting they can save more time for immediate needs. Whenever you install this app like other apps, your shop will be mechanically registered in system and provided access to service in the cloud of transcriptions and searches. Also, this app will increase the accuracy of searching by using customers' voice that leverages your product catalog and search history. Voice search can work on almost platforms like Windows, Linux, MacOs, Apple IOS 10 or higher or even Android 7.0. Futher, your customers can come from different countries and they use different language so this app automatically fits with distinct languages.
Therefore, with all highlight features, this app will be perfect for your store.
Features Highlights
Permit your customers to use their voice into searching text
Mechanically register in system
Increase the accuracy of searching
Work on almost platforms
Automatically fit with different language
Price: From $9.99/month. 7-day free trial
Rating: 2.5 / 5
How AVADA Commerce ranks 4 Shopify Voice Search apps list
These above 4 Voice Search apps for Shopify are ranked based on following criteria:
The ratings on $Shopify store
The app's rank on search engines
The prices and features
The app provider's reputation
Social media metrics such as Facebook, Twitter and Google +
Reviews and assessment by AVADA.io
Top 4+ Shopify Voice Search Apps
Special thanks to all vendors which contributed the best 4 Shopify Voice Search apps. We honestly recommend you to give every app above a try if possible. We create Shopify apps review series with the aim of helping Shopify online stores find the best Voice Search for their website. All of the information on the review (including features, description, prices, and links) is collected from the vendor's website or their own published page/ selling channels.
The list of the 4 best Shopify Voice Search apps is kept up-to-date on a regular basis by our team. Please feel free to reach us out if you have any questions related to this app review.
Don't see your app on the list? Wanna contribute more content to this review? Contact us
If you want to add or remove an item in the Voice Search list, feel free to contact us at Contact us
Find more themes, please visit our Shopify theme reviews!
People also searched for
shopify voice search apps
voice search apps for shopify
top voice search for shopify
top shopify voice search apps