Published on
8+ Best Shopify Twitter Feed Apps in 2023
8+ Best Shopify Twitter Feed Apps from hundreds of the Twitter Feed reviews in the market (Shopify Apps Store, Shopify Apps) as derived from AVADA Commerce Ranking which is using AVADA Commerce scores, rating reviews, search results, social metrics. The bellow reviews were picked manually by AVADA Commerce experts, if your app about Twitter Feed does not include in the list, feel free to contact us. The best Twitter Feed app collection is ranked and result in January 3, 2023, the price from $0. You find free, paid Twitter Feed apps or alternatives to Twitter Feed also. The Top 50+ Shopify Free Apps for Every Store.
Advertisement
Quick Comparisons of the Best Shopify Twitter Feed Apps
| Logo | App Name | Vendor | Pricing | Rating | Action |
| --- | --- | --- | --- | --- | --- |
| | Twitter Feed | POWr.io | Free | 3.3/5 ⭐️ | |
| | Twitter Feed | Zestard Technologies Pvt Ltd | Free | 3.4/5 ⭐️ | |
| | Twitter Feed | Elfsight | $5.99/month. 7-day free trial | 5/5 ⭐️ | |
| | Facebook Feed | Elfsight | $5.99/month. 7-day free trial. | 5/5 ⭐️ | |
| | Twitter Auto‑Post · Lotus | Beans | Free | 0/5 ⭐️ | |
| | Twitter Timeline | Omega | $3.99/month. 14-day free trial. | 5/5 ⭐️ | |
| | Twitter Auto Posting | SpurIT | $9.95 | 4/5 ⭐️ | |
| | Latest Tweet | Webkul Software Pvt Ltd | $5/month. 3-day free trial. | 0/5 ⭐️ | |
#1 Twitter Feed by POWr.io
Twitter Feed by POWr is an amazing app designed by POWr.io to help online store owners increase their Twitter follower list with a Twitter Feed. With this app, you can create a stellar design for your Twitter Feed to make it fit completely with your store design by easily customizing the colors, font, sizes and borders and combining multiple pictures, videos and text from your Twitter account. You are also enabled to select the update frequency of your Twitter feed to notify your customers of latest tweets and keep them visiting your site, increasing customer engagement. In addition, you don't have to worry about translating as well because this app supports text in any language. Let install Twitter Feed by POWr right now and enjoy our free plan!
Features Highlights
Set update frequency Twitter feed
Easily customize the colors
fonts
sizes and so on
Allow access to all 50 POWr apps
Include images
videos
and text from Twitter account in one stream
Text in any language are supported
Price: Free
Rating: 3.3 / 5
#2 Twitter Feed by Zestard Technologies Pvt Ltd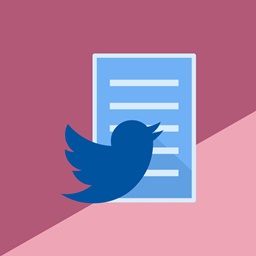 Twitter Feed, which is created and introduced by Zestard Technologies Pvt Ltd, is an amazing app that helps boost online store sales through Twitter platform. With this app, you can use our three types of widgets independently or as a group to configure the Twitter feed to make it match your store design, creating a stunning outlook for your website. For example, you can choose the color of text data you want to display in your feed with Data Light Color or use Timeline settings menu to configure parameters as per choice for your widget window, making your store look more apparent and eye-catching. Twitter Feed also allows you to notify your customers of new or upcoming sales, promoting sales and products or asking them for feedback to improve your product as well as store outlook. So what are you waiting for? Install this app now and experience its interesting features free forever!
Features Highlights
Various types of widgets for customizing design
Easily customize the color
background and box-sizing of Tweet feed to fit store design
Easily configure the Tweet share button and follow button
Allow asking customer for feedback about store and products
Highly responsive and user-friendly interface
Price: Free
Rating: 3.4 / 5
#3 Twitter Feed by Elfsight
Created by Elfsight, Twitter Feed is an outstanding tool that provides Shopify users with a variety of convenient functions to add Twitter app and Twitter Tweets to the website.
To begin with, in terms of your Twitter content, you can take advantage of Elfsight Twitter Feed for Shopify to freely create your post by setting hashtag, making up a collection of related posts along with photos and videos. Moreover, Twitter testimonials allow customers to rate their satisfaction with your business on Twitter and consider others' assessments. Therefore, customers can have an overall view of your Tweets. Thanks to two flexible header looks of Twitter Feed, which are Default and Compact, this tool can promote users' comfort and convenience. With Twitter Feed for Spotify, users' privacy is ensured because they are given the freedom to choose which elements to show on the website. To connect people and raise the effectiveness of your works, you can share your Tweets on Facebook as well.
All in all, with 7 days free of trial, it's an ideal chance for you to experience all highlight features.
Features Highlights
Attach to your personal Twitter Feed or an election of Tweets
Display Twitter Testimonials layout of the Feed
Provide flexible gadget header
Freedom to show which Tweet features
Share Tweets on Facebook
Price: $5.99/month. 7-day free trial
Rating: 5 / 5
#4 Facebook Feed by Elfsight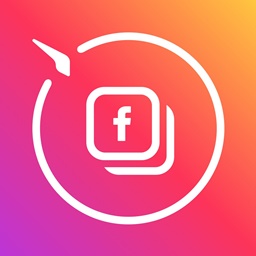 Facebook Feed by Elfsight is an app which allows you to display Facebook content on your website as a feed that could be customized. This app offers various useful features. Firstly, this app enables you to show content from your Facebook page or profile so that you can easily integrate it into your website if you already have a business page on Facebook. Besides, all the content that you have added to your Facebook page will be automatically updated on your website. And you can also use your Facebook profile as a source of business-related content. Secondly, you can demonstrate that you are popular on social media and attract more activity by accompanying your content with counts of likes and shares which would increase brand credibility and enhance reputation among potential customers. Besides the two features above, you can show your videos with full information and structure your photos easily. Install now and experience these features in 7 days for free.
Features Highlights
Increase the engagement of visitors
Increase the number of followers on FB
Reinforce the reputation of your brand
Fast and supportive customer service
Offer 7-day free trial
Price: $5.99/month. 7-day free trial.
Rating: 5 / 5
#5 Twitter Auto‑Post · Lotus by Beans
Twitter Auto‑Post · Lotus is an app created by Beans to help e-commerce entrepreneurs get more sales and drive more traffic to their store through the social network Twitter. With this app, you can conduct effective outreach campaigns on Twitter to promote your products and attract more Twitter users visiting your store. Every time a new product is added to your website, its information will be automatically posted on Twitter, which not only lets your customers know about your new products but also saves you the time of posting information on Twitter. You can also customize the posted message so that it appears more eye-catching, capturing customers' attention and drive more traffic to your store, increasing engagement and store sales at the same time. So why don't use this amazing app and let it grow your business?
Features Highlights
Get weekly notifications of tweets performance
Default custom message
Product information is automatically posted to Twitter
Fully customizable message
Allow testing message before saving it
Price: Free
Rating: 0 / 5
#6 Twitter Timeline by Omega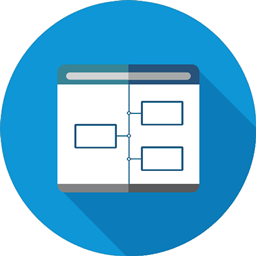 If you want to display latest tweets from Twitter on your online store, let Twitter Timeline help you do that. Designed by Omega, this app is an effective tool to notify your customers of your recent tweets, keep them updated and engaged on your store. Twitter Timeline allows you to choose between three kinds of style including simple share or follow button, embed Twitter and Twitter timeline and customize them to show on your store, which helps increase your Twitter following and sharing, increase brand awareness and let customers see your Twitter activities, increasing customer engagement. Especially, this app is 100% mobile-friendly so customers will have no difficulty seeing your tweets when they use their phone. Let install Twitter Timeline right now and enjoy our 14-day free trial!
Features Highlights
Easily customize style of the layout
Allow copying and pasting shortcut to store theme
Show Twitter profile timeline
lists or collections on store site
Three styles of layout are provided
Animate for tweetbox in Twitter Timeline is updated
Price: $3.99/month. 14-day free trial.
Rating: 5 / 5
#7 Twitter Auto Posting by SpurIT
Twitter Auto Posting app posts new merchandise to your Twitter account and save your effort and time. Specify how many, which products, and what time you need them to be published.
It can boost your online enterprise presence, display customers your loyalty and grow your sales. You may schedule the posts to appear at any time you need. You may put together numerous messages customers will see along with the products. Every product may be posted with a unique message so that it appears genuine. You may upload as many message templates as you need. It's inclusive of your Twitter Profile on your website will increase your online presence and demonstrates clients you care.
Moreover, you can add key phrases to the message templates as a way to be posted alongside the products will increase your search engine optimization so that after people search for positive products, they can also find them in your Twitter timeline.
Features Highlights
Set time to post products on FB
Can control the number of products available
Can increase your company online presence
Can add keywords to the message templates
Save time and effort
Price: $9.95
Rating: 4 / 5
#8 Latest Tweet by Webkul Software Pvt Ltd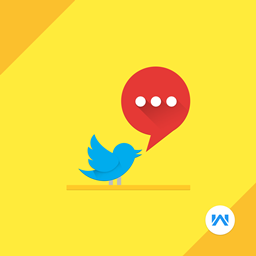 Latest Tweet By Webkul run Webkul Software Pvt Ltd aims at showing your tweets at your Shopify store's front. With the app, you can easily configure, and all you need to do is to use your username and password. Latest Tweet By Webkul enables to support tweets display of single and multi-users. Besides, you can see that the block which shows most recent tweets are displayed anywhere on your pages as your requirements. Also, with latest tweets block, it can be showcased on any pages or in a specific page you require. With only three days of free trial and USD5 per month, you can get started right now.
Features Highlights
Show latest news on Shopify store front
Support both single and multiple users' tweets display
Block showing latest news is displayed anywhere under requirements
Latest tweet blocks can be shown on any page
Easily configure with username and password
Price: $5/month. 3-day free trial.
Rating: 0 / 5
Advertisement
How AVADA Commerce ranks 8 Shopify Twitter Feed apps list
These above 8 Twitter Feed apps for Shopify are ranked based on following criteria:
The ratings on $Shopify store
The app's rank on search engines
The prices and features
The app provider's reputation
Social media metrics such as Facebook, Twitter and Google +
Reviews and assessment by AVADA.io
Top 8+ Shopify Twitter Feed Apps
Special thanks to all vendors which contributed the best 8 Shopify Twitter Feed apps. We honestly recommend you to give every app above a try if possible. We create Shopify apps review series with the aim of helping Shopify online stores find the best Twitter Feed for their website. All of the information on the review (including features, description, prices, and links) is collected from the vendor's website or their own published page/ selling channels.
The list of the 8 best Shopify Twitter Feed apps is kept up-to-date on a regular basis by our team. Please feel free to reach us out if you have any questions related to this app review.
Don't see your app on the list? Wanna contribute more content to this review? Contact us
If you want to add or remove an item in the Twitter Feed list, feel free to contact us at Contact us
Find more themes, please visit our Shopify theme reviews!
People also searched for
shopify twitter feed apps
twitter feed apps for shopify
top twitter feed for shopify
top shopify twitter feed apps