Published on
6+ Best Shopify Thank you page Apps in 2023
6+ Best Shopify Thank you page Apps from hundreds of the Thank you page reviews in the market (Shopify Apps Store, Shopify Apps) as derived from AVADA Commerce Ranking which is using AVADA Commerce scores, rating reviews, search results, social metrics. The bellow reviews were picked manually by AVADA Commerce experts, if your app about Thank you page does not include in the list, feel free to contact us. The best Thank you page app collection is ranked and result in January 3, 2023, the price from $0. You find free, paid Thank you page apps or alternatives to Thank you page also. The Top 50+ Shopify Free Apps for Every Store.
Advertisement
Quick Comparisons of the Best Shopify Thank you page Apps
| Logo | App Name | Vendor | Pricing | Rating | Action |
| --- | --- | --- | --- | --- | --- |
| | Happy Checkout | ShopStorm | $6/month. 7-day free trial. | 3.7/5 ⭐️ | |
| | Thank You Page Upsell | Leadslide | $5/month | 0/5 ⭐️ | |
| | Thank You Page Customizer | Yo | $7.99/month. 14-day free trial. | 4.7/5 ⭐️ | |
| | Post Purchase Checkout Upsell | SpurIT | 0 | 4.6/5 ⭐️ | |
| | Retentio ‑ Sales Increaser | Hektor Commerce | $4.95/month. 14-day free trial. | 0/5 ⭐️ | |
| | Checkout Upsell Post Purchase | ShopMakers | 0 | 5/5 ⭐️ | |
#1 Happy Checkout by ShopStorm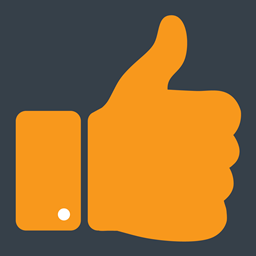 The service plays an integral part in a store's success. With the good checkout service, the customers will have shopping satisfaction which can boost the store's profit. Using the Happy Checkout Shopify app will be effective motivation for the visitors to buy more as well as return. This app can help the store owners create the best shopping experience. Rather than ignoring the customers when they are purchased, this Happy Checkout can support them automatically by Thank You pages. These last positive impressions will make the customers engages with the store's brand as well as repeat purchases in the future. Moreover, this app allows users to empower their customer's services with multiple tools to increase the sales. Last but not least, the online merchants can install this app within a minute without any coding knowledge.
Features Highlights
Enable editing whatever admins want
Eliminate the refunds by the customer's agreements
Automatically update after a paid month
Connect to customers with Twitter
Pinterest
and Facebook integrations
Support to integrate with the GDPR to keep shop in safe
Price: $6/month. 7-day free trial.
Rating: 3.7 / 5
#2 Thank You Page Upsell by Leadslide
Upload products directly to your thanks web page with our app editor and promote more. With this app, you can grow shop sales and profits after your sale.
You could design a discounted product upsell directly on your thank you page and embed it after you promote something to boom sales in your sales funnel. Show a time limited-time discounted product provide once you promote in your clients and get greater orders without delay on your Shopify keep. Create urgency and watch the greater sales role after a couple of minutes of setup. You could offer a deal to the customer after buy. You can set time which you need to offer the bargain for, the discount quantity, and the product available for the upsell.
So the customer will buy more and come back to your store when they notice there are may features benefit to them. Install Thank you page to increase your sales.
Features Highlights
Create Countdown Timer to create urgency
Provide Built in Limited Time coupons
Provide Visual Editor
Give discount automatically added to cart
Increase your sales average
Price: $5/month
Rating: 0 / 5
#3 Thank You Page Customizer by Yo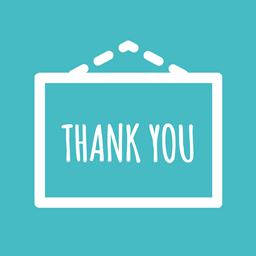 If you are having problems with default confirmation message setting, let Thank You Page Customizer help you by replacing this with a dedicated thank-you page. Designed by Yo, this app is a powerful tool enabling you to increase customer engagement as well as generating more sales. Thank You Page Customizer provides an amazing assortment of widgets that help you customize your order confirmation page just within a few minutes. You can promote additional products based on customers' purchase history or display a discount code to motivate them to buy more, which helps increase customer lifetime value and boost store sales at the same time. Especially, you can deliver a personalized message to your customers to thank them for contributing to growing your business, which helps increase customer loyalty effectively. So, let install and experience this awesome app with our 14-day free trial!
Features Highlights
Easily customize the thank you page
A variety of widgets to personalize confirmation page
Simple and user-friendly drag-and-drop interface
Show orders details or recommended products
Encourage users to share their purchase on social media
Price: $7.99/month. 14-day free trial.
Rating: 4.7 / 5
#4 Post Purchase Checkout Upsell by SpurIT
Post Purchase Checkout Upsell app provides to the customer the upsell after checkout and thank you page upsell system to increase your sales quickly.
Shopify shop has many apps that permit you to upsell before checkout. Such an alternative as one-click on checkout upsell offers you a unique additional way to boom sales in just a few clicks. A put up-purchase upsell is usually a good deal greater effective than other kinds of motivation for extra sales, such as a pass-sell block on a product page or offering a pop-up when the object is added to the cart. A client completes the acquisition and gets to the thanks web page. Right here, you offer him a product at a reduced charge for a confined time. All the patron needs to do is to click the upload to Cart button.
So when the client already sold something out of your store, the checkout drift may be very fast. Due to that, your store will sell more items for visitors.
Features Highlights
Can checkout upsell & cross sell
Provide post checkout upsell
Receive valuable customer insights
Quicky increase your sales
Offer a pop-up to added product
Price: 0
Rating: 4.6 / 5
#5 Retentio ‑ Sales Increaser by Hektor Commerce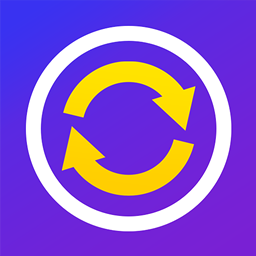 As a smart store owner, you must aware of the importance of the customers' interest. However, if you don't have any time to take care of each client, let the Retentio app responsible for this. Retentio, which is designed by Hektor Commerce, is such a great app to build strong relationships between you and your customers. It has a helpful feature to reward the positive purchases by giving plenty of coupons automatically. This action encourages your customers to make more purchases to get coupons as much as possible. They tend to prefer receiving gifts from you, which means they can feel beneficial and enthusiastic. Retentio is really smart as it brings a countdown timer while giving those rewards. As a result, the clients will find it urgent so they will hurry to buy more products to get the coupons instantly. They won't spend the time to think it over and over to decide whether to purchase it or not because the countdown timer hastens them. You can experience lots of benefits freely in 14 days trial.
Features Highlights
Support numerous campaigns
Offer countdown timer
Encourage customers to buy more
Build strong relationship with customers
Give coupons automatically
Price: $4.95/month. 14-day free trial.
Rating: 0 / 5
#6 Checkout Upsell Post Purchase by ShopMakers
With Checkout Upseller, this app allows you to effortlessly customize your thank you web page (submit checkout), and upload specific gives and reductions to growth the price of every purchase.
First of all, this app supply customers time confined offers on the thanks web page to increase the probabilities to reconvert customers. Growth post purchases with the aid of incentivizing clients to reorder the purchased items at discounted charges. Drag and drop components to absolutely personalize your thanks web page. With timed reductions, you may deliver your customers a time-limited discount in your keep. Supply selected product reductions, to boom earnings and push high margin products. Marvel your customers with unique offers or messages on their birthday. With the birthday collector, collect the birthdays and emails of your clients.
You just need to drag and drop the functions and reductions you need to feature on your thank you page, it's as simple as that. Download the Checkout Upsell Post Purchase to explore more features updated.
Features Highlights
Offer the time limited
Provide the reorder discounts
Design drag and drop components
Provide Birthday Collector on customer's birthday
Offer discount code used for future
Price: 0
Rating: 5 / 5
Advertisement
How AVADA Commerce ranks 6 Shopify Thank you page apps list
These above 6 Thank you page apps for Shopify are ranked based on following criteria:
The ratings on $Shopify store
The app's rank on search engines
The prices and features
The app provider's reputation
Social media metrics such as Facebook, Twitter and Google +
Reviews and assessment by AVADA.io
Top 6+ Shopify Thank you page Apps
Special thanks to all vendors which contributed the best 6 Shopify Thank you page apps. We honestly recommend you to give every app above a try if possible. We create Shopify apps review series with the aim of helping Shopify online stores find the best Thank you page for their website. All of the information on the review (including features, description, prices, and links) is collected from the vendor's website or their own published page/ selling channels.
The list of the 6 best Shopify Thank you page apps is kept up-to-date on a regular basis by our team. Please feel free to reach us out if you have any questions related to this app review.
Don't see your app on the list? Wanna contribute more content to this review? Contact us
If you want to add or remove an item in the Thank you page list, feel free to contact us at Contact us
Find more themes, please visit our Shopify theme reviews!
People also searched for
shopify thank you page apps
thank you page apps for shopify
top thank you page for shopify
top shopify thank you page apps