Published on
9+ Best Shopify Thank You Email Apps in 2023
9+ Best Shopify Thank You Email Apps from hundreds of the Thank You Email reviews in the market (Shopify Apps Store, Shopify Apps) as derived from AVADA Commerce Ranking which is using AVADA Commerce scores, rating reviews, search results, social metrics. The bellow reviews were picked manually by AVADA Commerce experts, if your app about Thank You Email does not include in the list, feel free to contact us. The best Thank You Email app collection is ranked and result in March 16, 2023, the price from $0. You find free, paid Thank You Email apps or alternatives to Thank You Email also. The Top 50+ Shopify Free Apps for Every Store.
Quick Comparisons of the Best Shopify Thank You Email Apps
| Logo | App Name | Vendor | Pricing | Rating | Action |
| --- | --- | --- | --- | --- | --- |
| | Spently Email Templates | Spently | Free plan available. 14-day free trial. Additional charges may apply. | 4.8/5 ⭐️ | |
| | Upsell by Email | SpurIT | Free | 4.8/5 ⭐️ | |
| | Email Marketing Follow Up | Follow Up Email Marketing | Free | 4.9/5 ⭐️ | |
| | Thank You Page Customizer | Yo | $7.99/month. 14-day free trial. | 4.7/5 ⭐️ | |
| | SmartrMail Email Marketing | SmartrMail | From $29/month. 15-day free trial. Additional charges may apply. | 4.8/5 ⭐️ | |
| | Thank You Coupon | Webyze | $8/month. 4-day free trial. | 0/5 ⭐️ | |
| | Email With Love | Autoketing | Free | 0/5 ⭐️ | |
| | Thank You Page Upsell | Leadslide | $5/month | 0/5 ⭐️ | |
| | Follow Up Email | Exto | $19/month. 14-day free trial. | 4.9/5 ⭐️ | |
#1 Spently Email Templates by Spently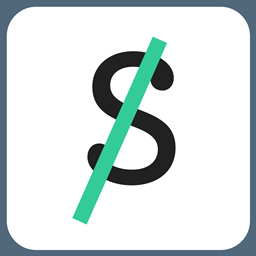 Why should you choose Supercharged Store Emails app for your Shopify stores. Here are the answers. First, the app can help you set up email templates created by the app's new template builder. In addition, you can easily drive sales thanks to product recommendations or add product up-sells based on the customers' previous buying in your email notifications. With the app, users are able to encourage their customers to perform their purchasing by discount codes. Supercharged Store Emails can aid in improving the customers' retention as applying automated follow-up sequences, which allows users to interact with the customers in order to collect feedback or deal with abandoned carts. Don't forget that you can get the app's analytics and get customers' insights needing optimizing. With 14 days of free trials for one of the premium plans of the app, you can get started today and bring lots of amazing shopping experiences for your customers.
Features Highlights
Turn your store emails into marketing opportunities
Provide beautiful email templates to match Shopify stores
Use product recommendations or discounts to drive sales
Benefit email marketing efforts thanks to amazing supports
Enhance customers' retention
Allow users to connect with customers to collect feedbacks
Price: Free plan available. 14-day free trial. Additional charges may apply.
Rating: 4.8 / 5
#2 Upsell by Email by SpurIT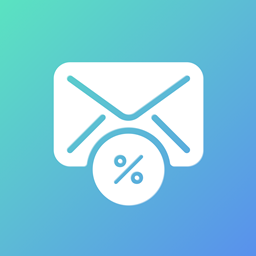 Upsell by Email designed by SpurIT is an app which can help you Promote and upsell your products by email. Here is how it works. When a customer completes an order, the email would be sent to this customer, which offers them to buy relevant products based on the content of the customer's order. As a result, besides thank you them, you can additionally suggest products that can be of customer's interest, which could lead to an additional income. Moreover, the e-mails will not be sent immediately, and you can set the time when it will be sent. You can also adjust the sending of offers with different upsells so the customer can get individual proposals from you each time. Consequently, you could stay in touch with your customers every time without any additional efforts because all offers with upsells are sent automatically. Also, you can adjust any element of emails by yourself such as background, link colors, link sizes, text colors, text sizes, button colors and etc. without any coding skills. Install now and experience these useful features for free.
Features Highlights
Flexible email template settings
Offers based on purchases
Specified emails for every customer
Rich statistics with graphics
It's easy to install and free
Price: Free
Rating: 4.8 / 5
#3 Email Marketing Follow Up by Follow Up Email Marketing
Email Marketing Follow Up is an intuitive solution for your marketing automation. This app is about automated triggers sending emails when something happens. Common triggers include abandoned cart recovery, re-engaging customers, welcome drip campaigns, up-sell, or recommendations.
Features Highlights
Automated email marketing
Multiple built-in templates
Recover abandoned cart emails
Win back lapsed customers
Set up plans based on the emails
Price: Free
Rating: 4.9 / 5
#4 Thank You Page Customizer by Yo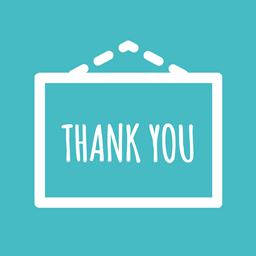 If you are having problems with default confirmation message setting, let Thank You Page Customizer help you by replacing this with a dedicated thank-you page. Designed by Yo, this app is a powerful tool enabling you to increase customer engagement as well as generating more sales. Thank You Page Customizer provides an amazing assortment of widgets that help you customize your order confirmation page just within a few minutes. You can promote additional products based on customers' purchase history or display a discount code to motivate them to buy more, which helps increase customer lifetime value and boost store sales at the same time. Especially, you can deliver a personalized message to your customers to thank them for contributing to growing your business, which helps increase customer loyalty effectively. So, let install and experience this awesome app with our 14-day free trial!
Features Highlights
Easily customize the thank you page
A variety of widgets to personalize confirmation page
Simple and user-friendly drag-and-drop interface
Show orders details or recommended products
Encourage users to share their purchase on social media
Price: $7.99/month. 14-day free trial.
Rating: 4.7 / 5
#5 SmartrMail Email Marketing by SmartrMail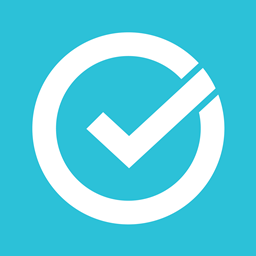 SmartrMail Email Marketing is a useful application which was created and delivered by SmartrMail team as a marketing tool to boost sales by offering good deals through emails. With SmartrMail Email Marketing, you are enabled to send personalized emails to one or several specific groups of the receiver. Your customers will be classified into various segmentations. Then, the email will be sent to its target segmentation. Moreover, it features a Quicker Email Newsletter which can create the email newsletter 5 times faster than other tools. All flows are entirely automatic such as welcome emails, win-back campaigns, and even cross-selling recommendations,... By upgrading your Shop abandoned cart emails, you can send a group of up to 3 emails of the abandoned cart with cross-selling recommendations. Let your contact list grow and boost sales now with SmartrMail Email Marketing!
Features Highlights
Easiest email marketing app. Mailchimp alternative.
Drive sales and better engagement
Quickly add products to email
Get support from expert team
Classify customers into various segments
Integrate with Justuno
Sumo and Wisepops
Price: From $29/month. 15-day free trial. Additional charges may apply.
Rating: 4.8 / 5
#6 Thank You Coupon by Webyze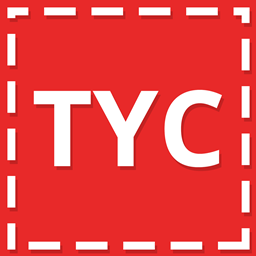 Remaining the relationship with the buyers is one of the keys to a successful marketing campaign. According to Bain&Company, an increase in profits of 25% - 95% can result from increasing customer retention by 5%, while it is only 5% - 20% for the rate of converting a new lead. Offering discount coupons is a very efficient way to attract your customers back to your store after the previous purchase. Once an individual finishes their checkout and moves to the Thank You page, there will be a popup window of the coupon code appearing right on the page. Moreover, remember to capitalize on their experiences with your store, encourage them to refer you to their family and friends. There are various theme styles for you to easily custom. But not only theme, admins can also adjust Coupon Code, Pop-up Title and Text. Let Thank You Coupon provide you an effective strategy of customer retention now with one-click installation!
Features Highlights
Improve your customer retention with a Thank You coupon
Many pre-made themes for the Pop Up Box
Adjust the smallest possible value of purchase to show the Coupon Code
Easy to configure
Flexibly edit the Coupon Code
Popup Title and Text
Price: $8/month. 4-day free trial.
Rating: 0 / 5
#7 Email With Love by Autoketing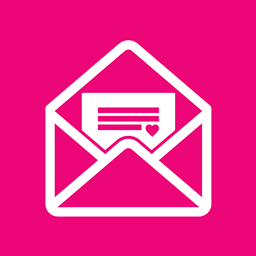 Email With Love, which is produced by the Autoketing team, is an exceptional assistant for various e-commerce store administrators to retain the relationship with your customers by proving automated thank-you emails. With Email With Love, you are enabled to express your interest to your visitors. Even the smallest things can build more trust for the customers so you need to pay attention to that. Using Email With Love, you can easily send your sincere thanks to your customers immediately after they make a purchase or sign up successfully. Then, those emails will be sent after a timeframe which can be scheduled by you. As said above, you are allowed to adjust the time, which can be set to be from 0 to 60 minutes, to send the emails. If there are no changes, the default timeframe will be applied. Please keep in mind that retaining customers is extremely important in the online market. A sincere welcome email must be an impressive touch to your new subscribers, a step to retain the relationship between them and your brand. It takes just a little time to get the application done, install it now!
Features Highlights
Send email to express your thankfulness automatically
Recommend users the content of the email
Customise the delivery time of emails
Display the number of opened or sent emails
Save money and time for customer service and advertising
Price: Free
Rating: 0 / 5
#8 Thank You Page Upsell by Leadslide
Upload products directly to your thanks web page with our app editor and promote more. With this app, you can grow shop sales and profits after your sale.
You could design a discounted product upsell directly on your thank you page and embed it after you promote something to boom sales in your sales funnel. Show a time limited-time discounted product provide once you promote in your clients and get greater orders without delay on your Shopify keep. Create urgency and watch the greater sales role after a couple of minutes of setup. You could offer a deal to the customer after buy. You can set time which you need to offer the bargain for, the discount quantity, and the product available for the upsell.
So the customer will buy more and come back to your store when they notice there are may features benefit to them. Install Thank you page to increase your sales.
Features Highlights
Create Countdown Timer to create urgency
Provide Built in Limited Time coupons
Provide Visual Editor
Give discount automatically added to cart
Increase your sales average
Price: $5/month
Rating: 0 / 5
#9 Follow Up Email by Exto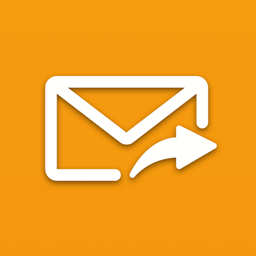 Follow Up Email, which is generated by the M4 team, is a wonderful extension for all Shopify stores to save the carts from being abandoned by automatically sending emails with coupon codes which are depended on events. With Follow Up Email, you are allowed to plan your own marketing strategy and automate your marketing campaigns through emails. Each event has different emails so that you can decide when to run the campaign. There are various pre-made email templates for you to pick the most suitable one. Also, this application includes some interesting features such as sending welcome emails together with special deals to customers who made their first purchase or tend to move away from your site, sending extra discount codes with lifetime sales, recommending products that are related to their already-paid item, offering an extended warranty, and inviting POS customers to your store site with an attractive welcome gift. Conveniently, you can even set the specific group of customers to receive your special offers. Please note that pre-generated discount codes are also supported, they will be entered in emails individually. Furthermore, you are able to schedule the instant starting time to send your emails after an event occurring. They are available to previewed and edited all the time. Raise you open and click rates with Follow Up Email, get it now!
Features Highlights
Reduce rates of the abandoned carts
Automatically ask for product feedback based on scheduled timeframe
Provide pre-defined templates of email to customize
Attract more traffics
Offer related products as a recommendation
Price: $19/month. 14-day free trial.
Rating: 4.9 / 5
Advertisement
How AVADA Commerce ranks 9 Shopify Thank You Email apps list
These above 9 Thank You Email apps for Shopify are ranked based on following criteria:
The ratings on $Shopify store
The app's rank on search engines
The prices and features
The app provider's reputation
Social media metrics such as Facebook, Twitter and Google +
Reviews and assessment by AVADA.io
Top 9+ Shopify Thank You Email Apps
Special thanks to all vendors which contributed the best 9 Shopify Thank You Email apps. We honestly recommend you to give every app above a try if possible. We create Shopify apps review series with the aim of helping Shopify online stores find the best Thank You Email for their website. All of the information on the review (including features, description, prices, and links) is collected from the vendor's website or their own published page/ selling channels.
The list of the 9 best Shopify Thank You Email apps is kept up-to-date on a regular basis by our team. Please feel free to reach us out if you have any questions related to this app review.
Don't see your app on the list? Wanna contribute more content to this review? Contact us
If you want to add or remove an item in the Thank You Email list, feel free to contact us at Contact us
Find more themes, please visit our Shopify theme reviews!
People also searched for
shopify thank you email apps
thank you email apps for shopify
top thank you email for shopify
top shopify thank you email apps