Published on
9+ Best Shopify Survey Apps in 2023
9+ Best Shopify Survey Apps from hundreds of the Survey reviews in the market (Shopify Apps Store, Shopify Apps) as derived from AVADA Commerce Ranking which is using AVADA Commerce scores, rating reviews, search results, social metrics. The bellow reviews were picked manually by AVADA Commerce experts, if your app about Survey does not include in the list, feel free to contact us. The best Survey app collection is ranked and result in March 16, 2023, the price from $0. You find free, paid Survey apps or alternatives to Survey also. The Top 50+ Shopify Free Apps for Every Store.
Quick Comparisons of the Best Shopify Survey Apps
| Logo | App Name | Vendor | Pricing | Rating | Action |
| --- | --- | --- | --- | --- | --- |
| | Customer.guru | Customer.guru | Free plan available. 10-day free trial. | 4.6/5 ⭐️ | |
| | Customer Feedback Surveys | Onjection Labs | From $9/month | 0/5 ⭐️ | |
| | Enquire Post‑Purchase Surveys | Hodi, Inc. | Start from $0/month | 5/5 ⭐️ | |
| | Neowauk‑Survey,SpinWheel,Email | Neowauk | Free | 4.9/5 ⭐️ | |
| | Survey | POWr.io | Free | 3.8/5 ⭐️ | |
| | Free Post Purchase NPS Survey | HulkApps | Free | 4.6/5 ⭐️ | |
| | DeepMarkit | DeepMarkit Corp | Free | 5/5 ⭐️ | |
| | Fyrebox Quizzes | Fyrebox | Start from $0/month | 4.7/5 ⭐️ | |
| | Neowauk‑Survey,SpinWheel,Email | Neowauk | Free plan available. 14-day free trial | 4.9/5 ⭐️ | |
#1 Customer.guru by Customer.guru
Customer.guru is known as a top-rated app for blogs on Shopify. You can witness the powerful relations between the number of promoters and an average growth rate of a company. In fact, Net Promoter Score is used to measure the response of how likely it is that you will recommend your products to your friends. The app will show you data on the customers' satisfaction, which depends on the number of products customers order or find out more about the customers' opinions. In addition, you can experience more feedbacks than another tool because the app's survey is responsive and the app team tests the survey subject and copywriting so that every merchant can gain the best outcomes. It also analyzes your own data by looking at your reports Additionally, Customer.guru can embed one of its widget on your online website and display the promising customers how great you are. With the available free plan, you can get your store started now.
Features Highlights
Allow customers to witness higher rate of response
Analyze deeply your data
Embed the app's widget on your website
Support text in multiple languages
Track the satisfaction of segmented customer
Price: Free plan available. 10-day free trial.
Rating: 4.6 / 5
#2 Customer Feedback Surveys by Onjection Labs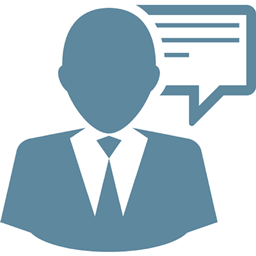 Customer Feedback Pro by Onjection Labs is an app which can help you collect actionable insights and encourage repeat purchase. This app has some great features. Firstly, this app allows you to measure customer satisfaction through their feedback. It provides customers a user-friendly form which can be quickly filled up in minimum time to help you find out what customers think about your website and products, what they like and don't like. Consequently, base on this information you can determine whether the customer will have a repeat purchase. Besides, the automated emails would ask your customers whether they would recommend your store to their friends or family on a scale of 0 to 10 so you can see if they spread positive words about your products. Lastly, you can easily customize your thank you page, which would incentivize the promoters as well as to encourage repeated purchase. Install now and try out this app for free.
Features Highlights
Collect customer feedback
Customizable email templates
Measure customer loyalty
Encourage repeat purchase
Free plan available
Price: From $9/month
Rating: 0 / 5
#3 Enquire Post‑Purchase Surveys by Hodi, Inc.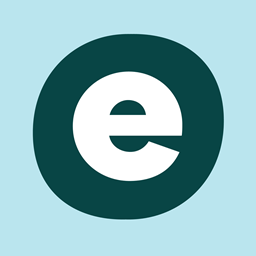 Have you ever heard of Enquire Post-Purchase Surveys? If not, you should read this review. Enquire Post-Purchase Surveys app is aiming at helping you understand more about your customers. Let's see how the app works on your store. Enquire Post-Purchase Surveys integrates with Shopify as well as Shopify plus to allow you to make post-purchase survey and you will get instant insights into what conversions are working and what are not. In addition, the app can help you compare many personal survey responses with referring site that can drive the customers to your site. Every survey is always highly customized to help you know more about your customers and some questions can be set by default like "How did you hear about us?" or "How would you rate your shopping experience?". You can also choose to display surveys and show them to new customers and get weekly emails with data on survey responses. Furthermore, any store owners on Shopify plus are able to customize the location of the survey by including tags to Checkout.Liquid platform.
Features Highlights
Create a brand survey within 3 minutes
Analyze marketing campaigns
Analyze pre-orders
Update all possible answers
Customize locations of surveys by including tags
Price: Start from $0/month
Rating: 5 / 5
#4 Neowauk‑Survey,SpinWheel,Email by Neowauk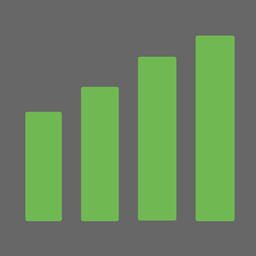 Quick Pop ups ‑ Neowauk Events is an application created and introduced by Neowauk to help online store owners increase email subscribers and store sales. This app allows you to import popup templates from its popup store to create your stylish popups in less then a minute, which saves you the hassle of spending too much time designing and customizing popups. You can also create various types of popups that serve your purposes. For example, you can choose to display discount timer popup, which helps create a sense of urgency and push customers into making a purchase more quickly. This contributes to reducing cart abandonment rate, raising conversion rate and increasing sales effectively. Especially, Quick Pop ups ‑ Neowauk Events empowers you to create surveys to gather invaluable comments and suggestions from customers to improve your products and services. Let install this amazing app and see how popups help boost your store revenues.
Features Highlights
A variety of popup templates
Grow email subscribers list
Promote special offers and increase sales
Collect valuable feedback by creating surveys
Create discount codes
Price: Free
Rating: 4.9 / 5
#5 Survey by POWr.io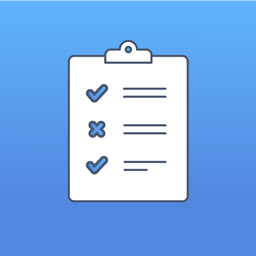 If you want to be on top of the trends, you should use customers' survey to enhance your customer experience. You can do it with the help of app Survey run by POWr.io that focuses on customizing surveys to collect customers' replies. Survey can include fields you require and set up the email alerts so that you can know the time your customers finish your survey. In addition, the app can use your surveys anywhere on your website or get them shared via emails to refer to new customers. You do not need to worry about the questions because Survey can set you the rules for questions you want to hide or show depending on your customers' feedbacks. Besides, Survey can restrict the submissions to each customer and send the email confirmations automatically to your customers finishing the survey. As you can see, Survey is easy to install and all you need to do is to click right on the GET button, then make your own survey and include it to Shopify page.
Features Highlights
Customize every survey to attract customer's participation
Track data on survey via personal dashboard
Allow to limit the submission to each person
Set up rules for questions to show or hide
Customize every design to match your brand
Price: Free
Rating: 3.8 / 5
#6 Free Post Purchase NPS Survey by HulkApps
Provided by MageWorx, Order & Product Fees program offer Shopify users to charge the customers for additional services or personalized options to offer customers to share the processing expenses.
Order and Product Fees app lets Shopify customers add any nature of additional fees/charges to a particular product offering. You can create an unlimited number of charges for all products in your store. Also, you are allowed to create fixed or percentage billing/shipping fees to offer your customers to share some of these expenses with you. This program helps you to flexibly choose whether to shoe product fees on the front-end only. Thus, you can also diversify your pricing strategy and customize highly product offerings.
All in all, MageWorx offers users 14 days to activate Order & Product Fees with no cost, which will be useful for all store owners!
Features Highlights
Create extra Order and Product Fees
Add order & Product Fee Input Types
Offer clients to share with shipping Fees
Diversify order and Product Fees Conditions
Manage Order & Product Charges effectively
Price: Free
Rating: 4.6 / 5
#7 DeepMarkit by DeepMarkit Corp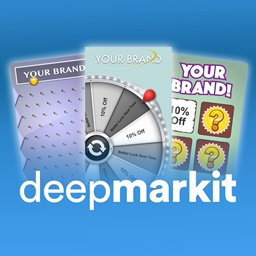 DeepMarkit developed by DeepMarkit Corp can generate, convert your traffic and help you learn from it. Everything you need now is in one app. DeepMarkit enables you to make on-site and off-site promotions. The Toolkit tool in the app contains email collection displays, social promotions and gamified website. In addition, the app also boosts brand awareness and increases the customer base; hence, developing your online business. With DeepMarkit, you can even collect leads, then convert them and affect purchase tendency. Besides, the app can help you engage your visitors by entertaining and retaining them. As you can see, DeepMarkit empowers you to offer coupons or discounts and customizable games. Additionally, every color, messaging and fonts are highly customized and everything is designed to match your online website. If you want to run a campaign, the app can simply create it using its scheduling features. Analytics is also one of the outstanding features of the app because it can help you gain your customers' insights and the results of your existing campaigns.
Features Highlights
Customize every promotions and collect leads
Launch interactive games based on the promotions
Run promotions on social channels in order to drive traffic
Maximize your conversions
Turn traffic into customers
Price: Free
Rating: 5 / 5
#8 Fyrebox Quizzes by Fyrebox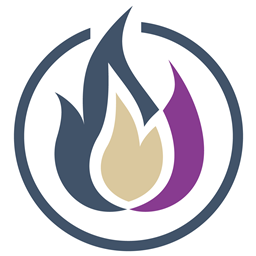 FyreBox Quizzes developed by Fyrebox focuses on creating your own quiz, generating the leads, and increasing your revenue on your website. The app helps you create a competition or a tool for product selection. You can easily use and create up to two quizzes with the app's built-in analytics to help record every players' answers or statistics. There are some quizzes you can make such as scenario quiz, true-false quiz, mostly as, open-ended quiz and multiple choice quizzes. More importantly, the app allows the customers to leave their information so that you can follow them all the time. At the same time, the leads can be exported automatically to auto-responder or your CRM. Interestingly, Fyrebox supports many various languages and it can detect your browser language. You can edit every content inside the quiz, move the buttons, change color or change the labels, etc. In case you need to collect leads as well as integrate with CRMs or the email marketing software, you might upgrade with free plans coming with unlimited quizzes and unlimited plays or games. FyreBox is easy and free to install and extra fees can be charged under your requirements.
Features Highlights
Generate leads and allow customers to leave their contact
Directly send the leads to CRMs or any email marketing software
Customize every design to match your store
Support multiple languages
Provide with free plan with unlimited quizzes and plays
Price: Start from $0/month
Rating: 4.7 / 5
#9 Neowauk‑Survey,SpinWheel,Email by Neowauk
Pop up‑Survey, Leads & Wheel is a program developed by Neowauk. This app has useful functions to increase the subscription rate by creating surveys & get leads, feedback from your customers within a few seconds.
By adding Spin and Wins, Timers, Pop up‑Survey, Leads & Wheel appliance helps you to raise the number of customers who subscribe to your emails. Moreover, this app also creates effective surveys to get more leads and feedback from your customers. Accordingly, users can create a suitable questionnaire based on the responses. With the Pop Up Store including all popups, Neowauk also gives customers a wide variety of templates to select the criteria of displaying the popups. Also, Quick Pop up App creates particular coupons for each user without logging in Shopify. You can receive a notification to use the discount codes through an automatic follow up email after engaging with popup a day!
Pop up‑Survey, Leads & Wheel app provides a 14-day trial for Shopify users to experience this hightlight utilitiess!
Features Highlights
Boost the subscription rate with email Subscribe pop up
Offer customers to leave feedback on survey pop up
Allow customers to select from a wide variety of templates
Enable users to create unique discount codes for each customer
Remind customer on using the Coupon by sending an automatic email
Price: Free plan available. 14-day free trial
Rating: 4.9 / 5
Advertisement
How AVADA Commerce ranks 9 Shopify Survey apps list
These above 9 Survey apps for Shopify are ranked based on following criteria:
The ratings on $Shopify store
The app's rank on search engines
The prices and features
The app provider's reputation
Social media metrics such as Facebook, Twitter and Google +
Reviews and assessment by AVADA.io
Top 9+ Shopify Survey Apps
Special thanks to all vendors which contributed the best 9 Shopify Survey apps. We honestly recommend you to give every app above a try if possible. We create Shopify apps review series with the aim of helping Shopify online stores find the best Survey for their website. All of the information on the review (including features, description, prices, and links) is collected from the vendor's website or their own published page/ selling channels.
The list of the 9 best Shopify Survey apps is kept up-to-date on a regular basis by our team. Please feel free to reach us out if you have any questions related to this app review.
Don't see your app on the list? Wanna contribute more content to this review? Contact us
If you want to add or remove an item in the Survey list, feel free to contact us at Contact us
Find more themes, please visit our Shopify theme reviews!
People also searched for
shopify survey apps
survey apps for shopify
top survey for shopify
top shopify survey apps