Published on
9+ Best Shopify Speed Optimization Apps in 2023
9+ Best Shopify Speed Optimization Apps from hundreds of the Speed Optimization reviews in the market (Shopify Apps Store, Shopify Apps) as derived from AVADA Commerce Ranking which is using AVADA Commerce scores, rating reviews, search results, social metrics. The bellow reviews were picked manually by AVADA Commerce experts, if your app about Speed Optimization does not include in the list, feel free to contact us. The best Speed Optimization app collection is ranked and result in February 6, 2023, the price from $0. You find free, paid Speed Optimization apps or alternatives to Speed Optimization also. The Top 50+ Shopify Free Apps for Every Store.
Advertisement
Quick Comparisons of the Best Shopify Speed Optimization Apps
| Logo | App Name | Vendor | Pricing | Rating | Action |
| --- | --- | --- | --- | --- | --- |
| | SEO Suite: Image Optimizer | AVADA | Free | 4.9/5 ⭐️ | |
| | Page Speed Optimizer | Booster Apps | 0 | 4.9/5 ⭐️ | |
| | Page Speed Optimizer Pro | Crucial Commerce Apps | 0 | 4.7/5 ⭐️ | |
| | Hyperspeed: Extreme Page Speed | Rvere | $29/month | 4.8/5 ⭐️ | |
| | Page Speed Booster | RoarTheme | 0 | 4.7/5 ⭐️ | |
| | China Speed Up | Eluo Apps | $79/month. 7-day free trial. | 0/5 ⭐️ | |
| | Progressify Me | Ampify Me | Free plan available. 14-day free trial. | 4.2/5 ⭐️ | |
| | PageSpeed Guru | Prozapia Ltd | $29 one-time charge | 0/5 ⭐️ | |
| | TinyIMG SEO & Image Optimizer | TinySEO | Free | 4.9/5 ⭐️ | |
#1 SEO Suite: Image Optimizer by AVADA
Looking for an app to leverage customer experience with Blog and optimize your store SEO? Definitely, you should take a closer look at AVADA SEO Suite, one of the most necessary apps to build your Blog and boost SEO.
Thanks to the image optimization function, your Blog image weight is reduced significantly while the image quality stays unchanged. Furthermore, the app also supports you to create an HTML page, where you can display all blog links in one place to help your readers find them within a few seconds. Faster loading speed and easy navigation are critical elements to enhance customers' experience on your site. Together with meta description, which creates attention-grabbing titles for your Blog pages on search engines, other useful functions like Google Structure Data, Site Verification, Instant Page, etc., boosts your site ranking and Blog page particularly.
With AVADA SEO Suite, you can speed up your store on all devices and optimize your google search console and SEO manager performance via multiple tools. The app is an all-in-one SEO doctor for fresher-to-advanced SEO users.
Features Highlights
Optimizes all Blog images included
Helps users navigate through your Blog pages easily with HTML Sitemap
Earn more traffic to Blog pages with outstanding meta descriptions
Boost the search ranking
One click and auto run
Price: Free
Rating: 4.9 / 5
#2 Page Speed Optimizer by Booster Apps
Page Speed Optimizer is al tool for increasing the speed of the site. It is appropriate for every Shopify store owner who wants to boost their speed and enhance SEO.
Page Speed Optimizer can increase the chances of conversion by having a site that loads quicker. When your loading speed is faster, the customer will be happy. They prefer quick and immediate results from whatever site. In just one click - the app will help you improve the page speed and load times for your store. It definitely increases your loading times so customers won't feel interrupted while using your app. Moreover, speed is improved due to the app, so the page can be directly linked to improved conversions.
Besides, this app is always free for use. Some apps may require an extra fee for premium function, but Page Speed Optimizer doesn't offer you any money. So it is such a deal when install and run this app for your store.
Features Highlights
Operate only with one click
Require no coding for installation
Instantly turn on or turn off
Quickly set up and install
Improve page speed and enhance loading time
Price: 0
Rating: 4.9 / 5
#3 Page Speed Optimizer Pro by Crucial Commerce Apps
Web page pace Optimizer is the device for increasing the rate of the web page. It is appropriate for each Shopify to save proprietor who desires to improve their velocity and decorate SEO.
Whilst you switch the app on, it'll mechanically upload a file on your internet site known as vital-commerce-web page-velocity. Due to Page Speed Optimizer Pro, you can robotically increase your website's load speed. While it increases your loading times, your clients won't experience interrupted at the same time as the usage of your app. Moreover, Page Speed Optimizer Pro can increase the probabilities of conversion via having a website that hundreds faster. Better search engine optimization manner extra natural visitors, that's the very best converting traffic you may get. Moreover, you may get a better rank in search engines like google and yahoo.
The Page Speed Optimizer Pro app doesn't offer you any extra money. Besides, it costs a free charge for download. With a support tool to optimize SEO on-page, you can rely on it and let it operate freely for your store.
Features Highlights
Increase Speed Time of Store
Provide Higher Conversions
Will Rank Higher in the Search Engines
Can Increase Organic Traffic
Improve Revenue and increase visitors
Price: 0
Rating: 4.7 / 5
#4 Hyperspeed: Extreme Page Speed by Rvere
Hyperspeed app allows you to enhance your sales. Except it additionally allows for decrease bounce prices and supercharges SEO by way of optimizing your Shopify store for speed.
You could ensure the right images simplest load when they may be wanted with LazyLoad and responsive photographs. LazyLoad masses pix in your site simplest while site visitors are approximate to look them so unseen photos do not affect your site speed. Responsive picture sizes make sure you are loading the right image length for each scenario. We examine the apps loaded in your keep and cache them so that they're served with the same rapid server that hosts your Shopify shop. Besides, this app can easily double your site's load velocity when you consider that they may be each loaded one at a time from a ton of different servers.
Moreover, this app uses predictive page loading to preload pages before customers click on them so your shop feels the first-rate rapid. So while you deploy this app, it'll help you boom client and revenue.
Features Highlights
Only the right images are loaded
Analyze the apps loaded slowly on your store
Use predictive page loading speed
Compress your images with high quality
Can undo history with saved steps
Price: $29/month
Rating: 4.8 / 5
#5 Page Speed Booster by RoarTheme
Seek engine ratings are crucial, so Google states that Page Speed Booster could be one of the vital factors for figuring out a domain's best.
Page Speed Booster tells your browser to apply idle time to retrieve or prepare to retrieve page contents in anticipation of the user's next action. As an instance, at the same time as on the house page, the person is presently on a web page to choose a product to click. So, nearly the next web page may be the product element page. Page Speed Booster improves the overall performance of this page via having the browser retrieve the contents whilst the person continues to be wondering. Furthermore, Page Speed Booster facilitates to make your website's pages immediate and improves your conversion charge.
If you have much fewer visitors on your website, you may have fewer people buying your merchandise, and ultimately, you'll lose out on lots of earnings. However, with this app, you won't worry about it.
Features Highlights
Make your site more instant
Can improve your conversion rate
Don't require coding skills
Enhance page speed
Improve revenue and increase visitors
Price: 0
Rating: 4.7 / 5
#6 China Speed Up by Eluo Apps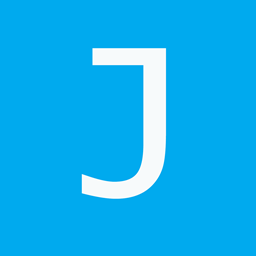 Do you want to expand your segmentation to one of the largest markets in the world, China? Do you want to generate more revenue? These questions are solved with China Speed Up. China Speed Up is a great tool to help internet-based store to enter a foreign market. Thanks to the app, online shops can meet the demands of shoppers who always want to use various and high-quality items. First, the app allows you to migrate Shopify website's resources to China. Store's admins are able to open online Shopify shops in Chinese e-commerce platform. Moreover, the domain that is used by Chinese clients is also prepared. Second, the structure of the app is based on Chinese consumers' buying habits. Chinese buyers can pay by Alipay and Wechat wallet. Last but not least, the current app is updated recently without interference errors. Theme templates contain a link that directly leads to Shopify. You are offered a 7-day free trial, then you pay $ 79 per month to use the full version.
Features Highlights
Migrate Shopify website's resources to China
Open Shopify store in China
Bind customer domain for Shopify store
Provide template containing link to Shopify
Allow Chinese customer to visit Shopify store
Price: $79/month. 7-day free trial.
Rating: 0 / 5
#7 Progressify Me by Ampify Me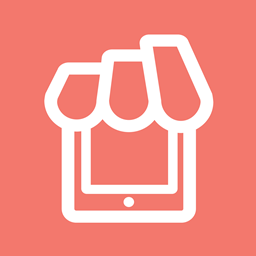 Progressify Me PWA, which is released by the Ampify Me team, is an important tool for all Shopify e-commerce administrators to make your store fast, reliable and engaging. With Progressify Me PWA, you are enabled to help the customers find your products more quickly and easily. In details, this extension will automatically turn your store into a progressive application attracting people into installing. By installing PWA, you will not need to manually do everything step-by-step. Let's get it now, this is definitely an assistant for you!
Features Highlights
Reduce loading time with PWA technology
Allow customers to find products in the shortest time
Require no additional changes to install your website
Get useful insights and valuable information
Offer you with smooth animations and no janky scrolling
Price: Free plan available. 14-day free trial.
Rating: 4.2 / 5
#8 PageSpeed Guru by Prozapia Ltd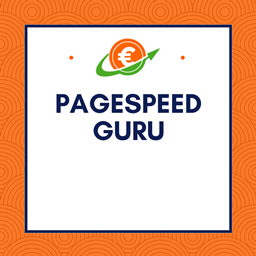 PageSpeed Guru powered by Prozapia Ltd will not only help with the page speed, but will also improve everything from your store and even lower the store's costs. The app increase conversion for better sales just by improving the page speed, and along with that, the ranking of your store on search engine will also rise. PageSpeed Guru lower your ads cost along with boost the quality score of your ads at the same time, still just by improving store speed as the faster it gets, the less you will have to pay. PageSpeed Guru requires to coding skills and now available for free for you to install.
Features Highlights
Increase conversion for better sales
Improve search engine ranking
Lower ads cost
Boost ads quality score
No coding skills needed
Price: $29 one-time charge
Rating: 0 / 5
#9 TinyIMG SEO & Image Optimizer by TinySEO
TinyIMG improves your store loading time by compressing images by up to 70%, without reducing their quality. It helps to increase organic traffic to your online store by improving your site's SEO structure and content!
Instead of manually optimizing images, you can select the TinyIMG Image Optimizer auto-optimization service. This allows you to optimize images automatically, so you can focus on other important aspects of your business, like increasing your sales. As soon as new images are uploaded to your store, they will be optimized automatically. If you decide to go back, we got you covered! TinyIMG keeps a backup of all original data for 30 days. So If you do not like the results, we will revert them for you!
With great image optimization tools you also get SEO reports with detailed explanations on what issues you have and how to fix them, a convenient way to edit SEO metadata like title and description, an easy way to manually update all of your ALT texts and more is coming soon!
Features Highlights
Image optimization with no quality loss
SEO & speed store audit with explanations of how to fix the issues
Metadata optimization
Add JSON LD microdata to your store with one click
Manual image optimization using drag & drop
Price: Free
Rating: 4.9 / 5
Advertisement
How AVADA Commerce ranks 9 Shopify Speed Optimization apps list
These above 9 Speed Optimization apps for Shopify are ranked based on following criteria:
The ratings on $Shopify store
The app's rank on search engines
The prices and features
The app provider's reputation
Social media metrics such as Facebook, Twitter and Google +
Reviews and assessment by AVADA.io
Top 9+ Shopify Speed Optimization Apps
Special thanks to all vendors which contributed the best 9 Shopify Speed Optimization apps. We honestly recommend you to give every app above a try if possible. We create Shopify apps review series with the aim of helping Shopify online stores find the best Speed Optimization for their website. All of the information on the review (including features, description, prices, and links) is collected from the vendor's website or their own published page/ selling channels.
The list of the 9 best Shopify Speed Optimization apps is kept up-to-date on a regular basis by our team. Please feel free to reach us out if you have any questions related to this app review.
Don't see your app on the list? Wanna contribute more content to this review? Contact us
If you want to add or remove an item in the Speed Optimization list, feel free to contact us at Contact us
Find more themes, please visit our Shopify theme reviews!
People also searched for
shopify speed optimization apps
speed optimization apps for shopify
top speed optimization for shopify
top shopify speed optimization apps