Published on
5+ Best Shopify Sorting disabler Apps in 2023
5+ Best Shopify Sorting disabler Apps from hundreds of the Sorting disabler reviews in the market (Shopify Apps Store, Shopify Apps) as derived from AVADA Commerce Ranking which is using AVADA Commerce scores, rating reviews, search results, social metrics. The bellow reviews were picked manually by AVADA Commerce experts, if your app about Sorting disabler does not include in the list, feel free to contact us. The best Sorting disabler app collection is ranked and result in January 3, 2023, the price from $0. You find free, paid Sorting disabler apps or alternatives to Sorting disabler also. The Top 50+ Shopify Free Apps for Every Store.
Advertisement
Quick Comparisons of the Best Shopify Sorting disabler Apps
| Logo | App Name | Vendor | Pricing | Rating | Action |
| --- | --- | --- | --- | --- | --- |
| | Aegis | Fuznet | $2.99/month. 7-day free trial. | 3.8/5 ⭐️ | |
| | Best‑Selling Sorting Disabler | APPSYL.COM - Apps You Love | $2.99/month. 7-day free trial. | 4.5/5 ⭐️ | |
| | Collection Sort | pluginappstore | $4/month | 3.6/5 ⭐️ | |
| | Sort Selector | Power Tools | $6.99/month. 14-day free trial. | 4.7/5 ⭐️ | |
| | Trending Sort | Power Tools | $4.99/month. 14-day free trial. | 5/5 ⭐️ | |
#1 Aegis by Fuznet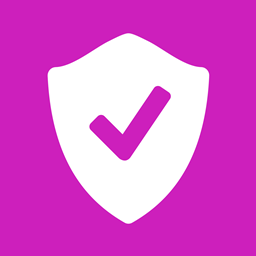 Aegis, which is released by the Fuznet team, is an important tool for all Shopify e-commerce administrators to protect texts, images, and best-selling of your online store from being stolen. With Aegis, you are enabled to avoid your content being copied. Not only texts and images but this extension also protects your background photos and disable keyboarc shortcuts. No more worries, continue your online business without any worries today with our Aegis!
Features Highlights
Protect your images and texts from being stolen
Hide your bestsellers from your competitors
Allow disabling keyboard shortcuts on desktops
Make it unable to steal your background images
Require no coding knowledge to install and use
Price: $2.99/month. 7-day free trial.
Rating: 3.8 / 5
#2 Best‑Selling Sorting Disabler by APPSYL.COM - Apps You Love
Sometimes, you don't want your competitors to know about your best-seller items because they might steal your ideas, Best-Selling Sorting Disabler can give you a solution to this problem. Once you install this software, it allows you to protect your best-seller products with one-click only. This tool can work for every store, theme and especially is recommended for AliExpress dropshipping sellers. Moreover, this app hides the best-seller menu from the store page and deactivate the "?sort_by=best-selling" parameter then it will disable the use of best-selling sorting. Another plus of this software is that the monthly charge is reasonable, which is $0.99/month only. You can take a trial for free for 7-day first then decide to use it later.
Features Highlights
Protect best-seller items with one-click
Is recommended for AliExpress dropshipping sellers
Exclude best-seller menu from store page
Deactivate the ?sort_by=best-selling parameter
Secure your bestsellers with just one-click
Price: $2.99/month. 7-day free trial.
Rating: 4.5 / 5
#3 Collection Sort by Pluginappstore
Collection sort is an app that can boost your productiveness. Its foremost function is that it will help you quickly and effectively manage the product ordering under the gathering.
Besides, Collection sort can assist you quickly findability products, give it more show opportunities, and extra important. It can help you provide consumers with conversion fees. Getting access to the identical Collections at distinct time intervals will screen unique products, giving customers a fresh feel, instead of a steady feel of boredom. If you are not positive that a few products turn into your nice supplier merchandise, you can try and click on 'random kind'. Use more than one product is to quickly search for a set containing this product.
You will own the guides that take a look at multiple merchandises even as moving, clicking the pinnacle & backside button, moving to detailed locations, and fast shifting products to the desired location. So let's install this app and attract customers.
Features Highlights
While moving customer can check multiple products
Have quick locate selected products
Can be used in every facilities
Provide shortcut bar
Automatic random sort the products
Price: $4/month
Rating: 3.6 / 5
#4 Sort Selector by Power Tools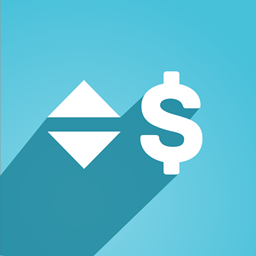 There are bulk of products in a shop so it is difficult for the store owners to manage and find their products. The Sort Selector Shopify app is an effective solution for any online sellers to update the products orders. Moreover, this Sort Selector app allows the visitors to add any users to select list to the collection page. That makes the customers have better shopping experiences. In addition, the conversions will increase with the 24/7 support to the customers. Besides, this Sort Selector Shopify app also supports the store owners to customize their shop's templates to display all products with the best performances. Last but not least, without any codes, all the things that the online merchants need to do is a click to install this app
Features Highlights
Create the custom sort selector
Allow the customers to change the sort orders
Easy to find the expected products
Support to choose to the sort orders
Price: $6.99/month. 14-day free trial.
Rating: 4.7 / 5
#5 Trending Sort by Power Tools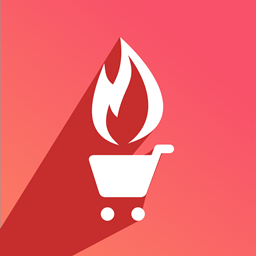 Trending Sort developed by Power Tools aims at featuring your hot products and then increasing your conversion rates. In fact, the app is believed to be the simplest ways to increase your revenue and reduce the bounce rates under several minutes by filtering products based on their performance, which allows customers to view the best side. Don't forget that the app can take your store to the next level. In addition, you can rank your products accurately by their performance no matter how small or big your shop is. In addition, the app can order your products, which will come first, middle, and last. Plus, users can filter their products according to the blend of the ranking types and opt for how to judge their product performances. Take note that the app allows you to customize how your algorithm will use your products' data and you can check the recent data and go back in time.
Features Highlights
Enable to show customers hot-selling products
Give shoppers what they really want to reduce bounce rate
Figure out which items are best-sellers and how to sell them
Rank products accurately based on their performance
Place orders of products which come first
middle
and last
Price: $4.99/month. 14-day free trial.
Rating: 5 / 5
Advertisement
How AVADA Commerce ranks 5 Shopify Sorting disabler apps list
These above 5 Sorting disabler apps for Shopify are ranked based on following criteria:
The ratings on $Shopify store
The app's rank on search engines
The prices and features
The app provider's reputation
Social media metrics such as Facebook, Twitter and Google +
Reviews and assessment by AVADA.io
Top 5+ Shopify Sorting disabler Apps
Special thanks to all vendors which contributed the best 5 Shopify Sorting disabler apps. We honestly recommend you to give every app above a try if possible. We create Shopify apps review series with the aim of helping Shopify online stores find the best Sorting disabler for their website. All of the information on the review (including features, description, prices, and links) is collected from the vendor's website or their own published page/ selling channels.
The list of the 5 best Shopify Sorting disabler apps is kept up-to-date on a regular basis by our team. Please feel free to reach us out if you have any questions related to this app review.
Don't see your app on the list? Wanna contribute more content to this review? Contact us
If you want to add or remove an item in the Sorting disabler list, feel free to contact us at Contact us
Find more themes, please visit our Shopify theme reviews!
People also searched for
shopify sorting disabler apps
sorting disabler apps for shopify
top sorting disabler for shopify
top shopify sorting disabler apps