Published on
3+ Best Shopify Social sharing Apps in 2023
3+ Best Shopify Social sharing Apps from hundreds of the Social sharing reviews in the market (Shopify Apps Store, Shopify Apps) as derived from AVADA Commerce Ranking which is using AVADA Commerce scores, rating reviews, search results, social metrics. The bellow reviews were picked manually by AVADA Commerce experts, if your app about Social sharing does not include in the list, feel free to contact us. The best Social sharing app collection is ranked and result in March 27, 2023, the price from $0. You find free, paid Social sharing apps or alternatives to Social sharing also. The Top 50+ Shopify Free Apps for Every Store.
Quick Comparisons of the Best Shopify Social sharing Apps
| Logo | App Name | Vendor | Pricing | Rating | Action |
| --- | --- | --- | --- | --- | --- |
| | Social Commerce Sharing | rBux Inc. | Free to install. External Charges may apply. | 4.9/5 ⭐️ | |
| | Social Sharing Buttons | Zotabox | Start from $0/month | 4.8/5 ⭐️ | |
| | GetSocial: Sharing & Analytics | GetSocial | $9/month. 14-day free trial. | 3.7/5 ⭐️ | |
#1 Social Commerce Sharing by RBux Inc.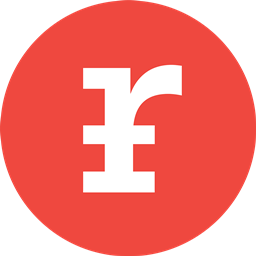 Social Commerce Sharing is an app designed by rBux Inc. with a view to boosting sales through referral marketing. With this app, your customers can become influencers for your brand with their conversations, recommendations, advice and especially their referrals of your products. This win-win solution would enable you to reach a larger number of potential customers while allowing your present customers to be rewarded for every purchase their referrals lead to, which help increase your brand awareness while simultaneously building customer loyalty. Additionally, Social Commerce Sharing allows you to take total control of your dashboard. You can easily customize referral buttons, edit your product lists or review your referral purchase transactions to keep track of product referrals' performance. Let get this app installed and explore its amazing features at no charge!
Features Highlights
Track product referrals up to 11 times
Reward customers with points when a purchase is made
Edit product lists
Easily customize referral buttons
Review referral purchase transactions
Price: Free to install. External Charges may apply.
Rating: 4.9 / 5
#2 Social Sharing Buttons by Zotabox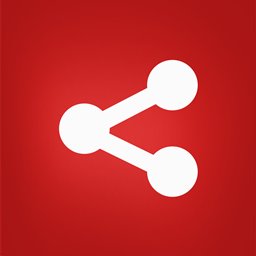 If you are looking for an app that helps promote your products through popular social media platforms, then Social Sharing Buttons is designed for you. Created and promoted by Zotabox, this app enables you to get more followers for your website as well as your social accounts by using free and stylish social share buttons. Just with a few clicks, you can add as many social sharing icons as you want and customize them with multiple styles, sizes, colors or order to match your store design, showcasing your website in a more inviting and professional manner. These buttons would also encourage your customers to share your website to various social networks like Facebook, Twitter, Pinterest, Instagram and so on, helping you gain more traffic to your site and boost sales dramatically. So why don't install this awesome app right now and see your business growing to the next level!
Features Highlights
Numerous social sharing icons
Fully customizable social buttons
Various styles
sizes
colors for buttons
Flexibly choose position for social share icons
Flexible display rules are available for all tools
Price: Start from $0/month
Rating: 4.8 / 5
#3 GetSocial: Sharing & Analytics by GetSocial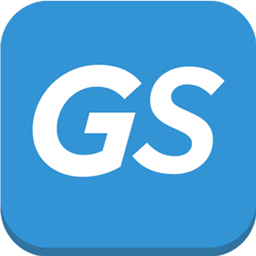 Marketing advertisements are so helpful for your business; however, it is so costly. GetSocial developed the app that helps you to approach more customers through social networks and social activities are called Sharing & Analytics app. It helps the visitors share their feelings about your store, which makes the good reputation for your store. Moreover, with GetSocial Tools, you will have the mailing lists and engage with your audience. This app is so easy to use without any coding and you just need a few clicks. GetSocial has a fantastic design so your Shopify customers will easy to get social share buttons to increase your reach and boost your traffic. Furthermore, the pop-ups are also so useful for you to engage with your visitors. Last but not least, this app allows the users to analyze and understand more about the customers by the subscriber bars
Features Highlights
Automated publish of the posts: It allows you post anything on Facebook easily and automatelly
Easy to install an use: Without coding
this app is downloaded and used easily via some clicks
Track the Dark social shares: You can follow what customers shares through this app.
Fanstatic design: It is designed with many beautiful templates and attractive structure.
Google Analytics Intergration
Price: $9/month. 14-day free trial.
Rating: 3.7 / 5
Advertisement
How AVADA Commerce ranks 3 Shopify Social sharing apps list
These above 3 Social sharing apps for Shopify are ranked based on following criteria:
The ratings on $Shopify store
The app's rank on search engines
The prices and features
The app provider's reputation
Social media metrics such as Facebook, Twitter and Google +
Reviews and assessment by AVADA.io
Top 3+ Shopify Social sharing Apps
Special thanks to all vendors which contributed the best 3 Shopify Social sharing apps. We honestly recommend you to give every app above a try if possible. We create Shopify apps review series with the aim of helping Shopify online stores find the best Social sharing for their website. All of the information on the review (including features, description, prices, and links) is collected from the vendor's website or their own published page/ selling channels.
The list of the 3 best Shopify Social sharing apps is kept up-to-date on a regular basis by our team. Please feel free to reach us out if you have any questions related to this app review.
Don't see your app on the list? Wanna contribute more content to this review? Contact us
If you want to add or remove an item in the Social sharing list, feel free to contact us at Contact us
Find more themes, please visit our Shopify theme reviews!
People also searched for
shopify social sharing apps
social sharing apps for shopify
top social sharing app for shopify
top shopify social sharing apps