Published on
7+ Best Shopify Snow Effects Apps in 2022
Author
7+ Best Shopify Snow Effects Apps from hundreds of the Snow Effects reviews in the market (Shopify Apps Store, Shopify Apps) as derived from AVADA Commerce Ranking which is using AVADA Commerce scores, rating reviews, search results, social metrics. The bellow reviews were picked manually by AVADA Commerce experts, if your app about Snow Effects does not include in the list, feel free to contact us. The best Snow Effects app collection is ranked and result in January 21, 2022, the price from $0. You find free, paid Snow Effects apps or alternatives to Snow Effects also. The Top 50+ Shopify Free Apps for Every Store.
Quick Comparisons of the Best Shopify Snow Effects Apps
ID
App Name
Vendor
Action
#1
Snow Rain & Other Effects
SolverCircle
$6.99/month. 3-day free trial.
0/5 ⭐️
#2
White Christmas
Code Black Belt
$9.99/month
4.9/5 ⭐️
#3
Season Effects
App Developer Group
$4/month
5/5 ⭐️
#4
Snowfall Effect
Huynh Mai Anh Kiet
Free
4.8/5 ⭐️
#5
Amaz Festival Season
amazecommerce
$5.99/month
4/5 ⭐️
#6
Christmas Snow Decoration
Secretbakery.io
$1.99/month
5/5 ⭐️
#7
Winter Mode: Snow/Rain Effect
Effective Apps
0
5/5 ⭐️
#1 Snow Rain & Other Effects by SolverCircle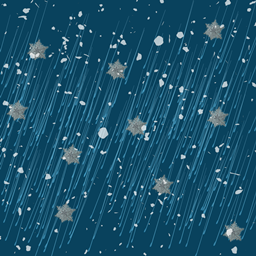 If your desire to have an app which helps you to make your collection or product page more attractive, Snow Rain & Other Effects is one of the best choices for you. With this, you can attach any effect to specific product and collection page to make them eye-catching and inspiring. Thanks to this, your customers will be encouraged to purchase more and more. Especially, this app has a large number of effects for you to choose from. In other words, you will have lots of choices to meet your requirement. You can change effect in the app admin panel whenever you want. Therefore, you can ensure your online store is always charming and outstanding. Particularly, you can deactivate the app if you don't want to use it in a period and activate it when necessary. Don't miss these great things by installing the app now.
Features Highlights
Allow you to set custom effect for collection
Let you attach any effect to any product
Allow you to get full item list
Allow you to change effect in the app admin panel
Let you activate or deactivate the app
Price: $6.99/month. 3-day free trial.
Rating: 0 / 5
#2 White Christmas by Code Black Belt
White Christmas allows your store to decorate with the Christmas theme. You can put the snowflake, turn on songs or create Christmas effects from now.
With this app, your store will display a nice Christmas ornament and a pleasant herbal snow effect falling via the display. Optionally, a cute Christmas carol can also be played on the main page. The animations are incorporated into your shop without interfering with its navigation. It integrates properly with each background or coloration scheme. Thanks to its responsive layout, it runs smoothly on phones and tablets. The app is surprisingly easy to install and configure. It doesn't require coding or template amendment. The effects may be enabled or disabled at any time from the options web page. You also have the subsequent configuration options.
You can adjust the effect to enable or disable it whenever you like. However, at Christmas, if your store has a nice decoration, you will attract more customers.
Features Highlights
Support to increase seasonal sales
Create music and Christmas atmosphere
Don't require code modification
Create snowflake and music auto appear
Easy to install
Price: $9.99/month
Rating: 4.9 / 5
#3 Season Effects by App Developer Group
The Season Effects app is always a satisfactory tool for purchasing. To make your store more attractive and special, you have to change its appearance. If it adapts to the festival theme, customers will fell interesting when shopping.
Now you can wonder your site visitors with seasonal animations and decorations. That makes your shop a pleasant vicinity for them to keep. Season effects are one of the apps that assist you to boost your sales for any season. Use this app for developing decorations or animations separately from every other and show on any web page, or you could combine animation with ornament and create greater thrilling outcomes. Placed your clients into the temper and enjoy a successful vacation campaign. You can upload a touch of holiday-themed illustrations & animations easily and quickly.
After installed, you can change your store with multiple animations on the page such as snow falling, leaf falling, rain falling, fireworks, etc. You will get a bargain if you install this app.
Features Highlights
Can add a touch of holiday-themed animations
The effects can be shown on specific page
Provide 2 different snow falling animations
Provide 2 rain falling animations.
Don't require coding skills
Price: $4/month
Rating: 5 / 5
#4 Snowfall Effect by Huynh Mai Anh Kiet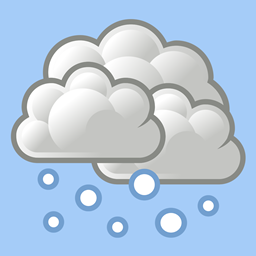 The number of visitors coming to the Shopify stores on the holiday is dramatically increasing. It is essential for the online sellers to catch this opportunity to boost their sales as well as customer's satisfaction. The Snowfall Effect Shopify app will make the stores will more outstanding with the beautiful snowfall. Moreover, the potential customers will be impressed with the seasonal decorations. By the snowfall effect from this app, the visitors will be more pleasant when coming to their shops and they are willing to buy more. This Snowfall Effect app is an absolutely effective tool for the store owners to boost sales in the Winter season. It is also easy for app users to turn off this effect with a click. In addition, without any codes, the store owners can install this app within a minute.
Features Highlights
Create the snowfall effects
Configure the themes in different reasons
Automatically work on any themes
Easy to install within a minute
Support to use without coding knowledge
Price: Free
Rating: 4.8 / 5
#5 Amaz Festival Season by Amazecommerce
Amaz Festival Season app provides a Christmas theme to your store. With snow effects, songs, and Christmas atmosphere, your store will become brighten in the festival season.
All of us love Snow, to take benefit of this and allow's start falling the Snow in your save on the way to boost your store as a way to boom the danger of having more income. The functions of this app will come up with the strength to decorate your store for all season in the Christmas, Halloween, Black Friday, New Year, etc. This app is easy to install and configure. Amaz Festival Season app permits the consumer to have a good time Christmas in your store and provide the appropriate festival sense with decorations and Snow. You can pick the right Snow, header, and footer decoration designs from multiple alternatives.
It's very smooth to use with a single click on set up. So why don't you purchase this version to optimize your store?
Features Highlights
Allow choosing multiple Snow effect
Can choose multiple header decoration designs
Can choose different footer decoration designs
Can work with all type of theme
Easy to install
Price: $5.99/month
Rating: 4 / 5
#6 Christmas Snow Decoration by Secretbakery.io
Christmas Snow will upload a stunning, yet diffused snowfall effect in your shop and is supposed for all storeowners specifically concentrated on Christmas season sales.
When using this app, you can put your customers inside the mood and light up their feelings for the whole time they are shopping. Emotional clients will satisfy with the snowfall of your website. Especially at the festival, they will notice your page has an updated theme. Positioned your clients into the mood and experience a successful Christmas excursion marketing campaign. This decoration design preserves the expert appearance of your online store and makes it has an attractive appearance. Your page will look different from other stores. Moreover, this app is so easy to install. You just need to click one time for installation. Besides, you will neither have to code Html, CSS nor modify any of your store's template files.
It's so simple to set up in your store. Let download it to upgrade your website.
Features Highlights
Create subtle snowfall decoration
Preserves professional look of your online store
Provide beautiful snowfall
Create emotional for customer when buying
Don't require coding skills
Price: $1.99/month
Rating: 5 / 5
#7 Winter Mode: Snow/Rain Effect by Effective Apps
Winter Mode app can upload a lovely snowfall or rainfall effect for your store. Then it can set the right temper on your customers. Your homepage will let the customer pay attention to attractive effects.
With this app, you can create the most exquisite shopping enjoy and the nice environment in your shop by using including a residing vibe. As soon as mounted, the app will upload a unique impact of falling snow or rain to your keep. You can control the speed of the effect, the number of snowflakes/raindrops. Moreover, you can direct the weather effect which will appear. So you can keep-huge or within the predominant web page most effective. This app doesn't require any code to install.
You will increase your sales quickly with the Winter Mode app. This app provides lots of features to create a beautiful snowflake or rainy effect. Let install Winter Mode now to explore more theme updated.
Features Highlights
Allow controlling the effect's speed
Can set beautiful snowfall or rain storm effect
Don't require any code
Can control the number of snowflakes/raindrops
Can choose the weather effect
Price: 0
Rating: 5 / 5
How AVADA Commerce ranks 7 Shopify Snow Effects apps list
These above 7 Snow Effects apps for Shopify are ranked based on following criteria:
The ratings on $Shopify store
The app's rank on search engines
The prices and features
The app provider's reputation
Social media metrics such as Facebook, Twitter and Google +
Reviews and assessment by AVADA.io
Top 7+ Shopify Snow Effects Apps
Special thanks to all vendors which contributed the best 7 Shopify Snow Effects apps. We honestly recommend you to give every app above a try if possible. We create Shopify apps review series with the aim of helping Shopify online stores find the best Snow Effects for their website. All of the information on the review (including features, description, prices, and links) is collected from the vendor's website or their own published page/ selling channels.
The list of the 7 best Shopify Snow Effects apps is kept up-to-date on a regular basis by our team. Please feel free to reach us out if you have any questions related to this app review.
Don't see your app on the list? Wanna contribute more content to this review? Contact us
If you want to add or remove an item in the Snow Effects list, feel free to contact us at Contact us
Find more themes, please visit our Shopify theme reviews!
People also searched for
shopify snow effects apps
snow effects apps for shopify
top snow effects for shopify
top shopify snow effects apps