Published on
3+ Best Shopify Slack Apps in 2023
3+ Best Shopify Slack Apps from hundreds of the Slack reviews in the market (Shopify Apps Store, Shopify Apps) as derived from AVADA Commerce Ranking which is using AVADA Commerce scores, rating reviews, search results, social metrics. The bellow reviews were picked manually by AVADA Commerce experts, if your app about Slack does not include in the list, feel free to contact us. The best Slack app collection is ranked and result in January 3, 2023, the price from $0. You find free, paid Slack apps or alternatives to Slack also. The Top 50+ Shopify Free Apps for Every Store.
Advertisement
Quick Comparisons of the Best Shopify Slack Apps
| Logo | App Name | Vendor | Pricing | Rating | Action |
| --- | --- | --- | --- | --- | --- |
| | Live Chat for Slack | Social Intents | Start from $0/month | 4.7/5 ⭐️ | |
| | Slacky | Highview Apps LLC | Free | 5/5 ⭐️ | |
| | Assisty ‑ Slack Sales Reports | Assisty | Free | 5/5 ⭐️ | |
#1 Live Chat for Slack by Social Intents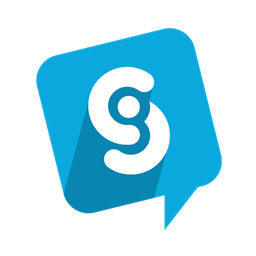 Live Chat for Slack, which is released by the Social Intents team, is an important tool for all Shopify e-commerce administrators to sell more right from Slack by directly chatting with visitors. With Live Chat for Slack, you are enabled to communicate with your customers without having to worry about hidden costs. You can convert more sales and enhance the buyers' experiences immediately by installing this extension. The app allows you to chat right from Slack desktop version or mobile version. Take part in our more than 50,000 business owners now to experience it!
Features Highlights
Build a stronger relationship with customers using live chat
Send targeted messages at the most suitable time
Grow your email list with other apps of Social Intents
Provide a highly customizable design
Support multi-language for foreign customers
Price: Start from $0/month
Rating: 4.7 / 5
#2 Slacky by Highview Apps LLC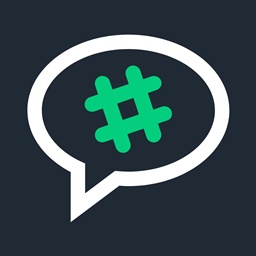 Have you ever wonder what if there is an application which will guarantee that you will never miss any order or data? Slacky by Highview Apps LLC is that one application of your dreams. With Slacky, you will miss no order at all by receiving timerly orders notifications as long as the orders arrive. The set up process which is effort-free and requires no coding knowledge will let you get started in just seconds for anyone who is in a hurry to make a whole revolution on your store. Along with sending you the orders notifications, Slacky will also displays the orders status with the highest exact rate from creation to fulfillment. And at anytime when you need any information about your products, orders, or customers information, you can search for those data conveniently using provided commands without having to leave the application. Make your life easier by installing Slacky for free!
Features Highlights
Send you notifications about orders
Find information that you want right from the app
Effort-free set up
Show you the exact order status
Allow you to search for data conveniently using commands
Price: Free
Rating: 5 / 5
#3 Assisty ‑ Slack Sales Reports by Assisty
If you are looking for a report app that can send notices to your Slack channel, Assisty is absolutely a good choice. Assisty Chatbot can be your virtual data assistant in your Slack workspace. You can ask her for any company data and schedule reports to get notified on your timezone. She's more than just a data analyst or a retail expert. She is your diligent assistant and your companion. Asissty is built to help team members with timely and critical business data within your organization. It is much more easier to keep track with Asssisty. Your team can interact also freely with her through chat interfaces like a team member.
Features Highlights
Assisty will notify you of all business insights to Slack
Schedule to receive reports
Sales Reports
Inventory Reports
Replenishment Reports
Customer Services Reports
Fulfillment Reports
payment reports
tax reports
POS reports
Staff reports
Location Performance Reports
Product Performance Reports
Show actionable numbers addressing risks
issues
or opportunities
Download the report in CSV
Price: Free
Rating: 5 / 5
Advertisement
How AVADA Commerce ranks 3 Shopify Slack apps list
These above 3 Slack apps for Shopify are ranked based on following criteria:
The ratings on $Shopify store
The app's rank on search engines
The prices and features
The app provider's reputation
Social media metrics such as Facebook, Twitter and Google +
Reviews and assessment by AVADA.io
Top 3+ Shopify Slack Apps
Special thanks to all vendors which contributed the best 3 Shopify Slack apps. We honestly recommend you to give every app above a try if possible. We create Shopify apps review series with the aim of helping Shopify online stores find the best Slack for their website. All of the information on the review (including features, description, prices, and links) is collected from the vendor's website or their own published page/ selling channels.
The list of the 3 best Shopify Slack apps is kept up-to-date on a regular basis by our team. Please feel free to reach us out if you have any questions related to this app review.
Don't see your app on the list? Wanna contribute more content to this review? Contact us
If you want to add or remove an item in the Slack list, feel free to contact us at Contact us
Find more themes, please visit our Shopify theme reviews!
People also searched for
shopify slack apps
slack apps for shopify
top slack app for shopify
top shopify slack apps