Published on
9+ Best Shopify Sell on Instagram Apps in 2023
9+ Best Shopify Sell on Instagram Apps from hundreds of the Sell on Instagram reviews in the market (Shopify Apps Store, Shopify Apps) as derived from AVADA Commerce Ranking which is using AVADA Commerce scores, rating reviews, search results, social metrics. The bellow reviews were picked manually by AVADA Commerce experts, if your app about Sell on Instagram does not include in the list, feel free to contact us. The best Sell on Instagram app collection is ranked and result in March 26, 2023, the price from $0. You find free, paid Sell on Instagram apps or alternatives to Sell on Instagram also. The Top 50+ Shopify Free Apps for Every Store.
Quick Comparisons of the Best Shopify Sell on Instagram Apps
| Logo | App Name | Vendor | Pricing | Rating | Action |
| --- | --- | --- | --- | --- | --- |
| | Imageagram ‑ An Instagram Shop | Softpulse Infotech | Free | 4.4/5 ⭐️ | |
| | Instagram Shoppable Feed | Elfsight | $4.99/month. 7-day free trial. | 0/5 ⭐️ | |
| | Instafeed ‑ Instagram Feed | nfcube | Start from $0/month | 4.9/5 ⭐️ | |
| | Instagram channel | Shopify | 0 | 3.5/5 ⭐️ | |
| | Instagram Feed | AAAeCommerce Inc | Start from $0/month | 4.8/5 ⭐️ | |
| | Instagram Feed ‑ EVM Instagram | Expert Village Media Technologies | $4.50/month. 7-day free trial. | 4.9/5 ⭐️ | |
| | InstaShop: Shoppable Instagram | Zipline | Start from $0/month | 4.1/5 ⭐️ | |
| | Showcase ‑ Shop Instagram | Above Market | Start from $0/month | 4.8/5 ⭐️ | |
| | Instagram shop by SNPT | Snapppt | 0 | 4.5/5 ⭐️ | |
#1 Imageagram ‑ An Instagram Shop by Softpulse Infotech
Imageagram - An Instagram Shop designed by Softpulse Infotech is an app which can help you increase your store's revenue from Instagram. This app provides various useful features. Firstly, with this app, you will be able to showcase your products in a brand-new way to your customers through Shoppable Instagram gallery which could lead to an increase in the conversion rate. Besides, you can easily modify your gallery to make sure that it would match the theme of your store with different views and numerous customizing options. Also, you can add as many products as you want for a picture and tag those added products on the Instagram picture to highlight the real look of the product. Last but not least, this app is easy to install and use, you would not have any difficulty when integrating Instagram photos to your store. Install now and experience these great features in 14 days for free.
Features Highlights
Increase conversions and sales
Easy to install and use
Stylish design and professional features
14-day free trial
Great customer support
Price: Free
Rating: 4.4 / 5
#2 Instagram Shoppable Feed by Elfsight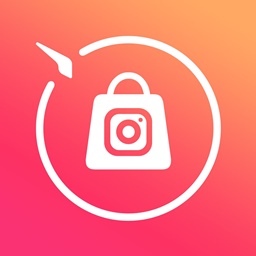 Instagram Shoppable Feed designed by Elfsight is an app which allows you to add tagged items to Instagram photos to make it shoppable. This app has several great features which can be helpful for you and your crew when selling products on Instagram. Firstly, it helps you create a unique and magnificent shoppable gallery which can grab the online customers sight. It's an effective way to persuade your potential customers to buy products immediately because your visitors can discover products through the feed. And all you have to do is tagging your items in several eye-catching photos. Secondly, you can create emotional connections with your audiences by showing items in action, promote your lifestyle through your products and then share it with them. Consequently, powerful lifestyle content could help build emotional interaction and make them want to purchase those items. Last but not least, by link several products to a post, you can encourage them to buy more than one products which can increase the average order amount. Install now and gain a 7-day trial for free.
Features Highlights
7-day free trial
Boost online sales
Increase the engagement of website
Strengthen connections with audiences
Create a unique shoppable gallery
Price: $4.99/month. 7-day free trial.
Rating: 0 / 5
#3 Instafeed ‑ Instagram Feed by Nfcube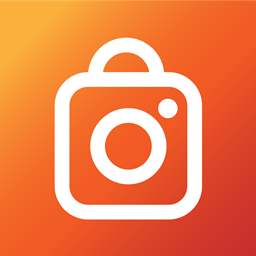 It is true that social network is an indispensable part of young people's lives who belongs to gen Y and gen Z. These generations are those who are open-minded, sensitive to technology and follow hot trends, therefore shopping online is no exception. As a result, Instafeed is born to combine shopping online and social network, in particular, Instagram to boost the number of sold products. Looking at the name of the app, you can guess that Instafeed allows e-stores to assimilate Instagram photos in the Shopify shop. Instagram pictures are uploaded in the square shape which illustrates the profession and triggers the feeling of comfort when looking at the pictures. Moreover, Instagram is also a useful marketing tool for your items, you can reach more potential buyers by running the advertisement on Instagram. The more followers you have, the more effective your marketing becomes. In addition, Instafeed requires no coding procedure to install so, just do simple steps, you can set up the app. The app offers two types of packages including Instafeed free and Instafeed pro ($1.99 per month). Use the app now to create stunning pictures.
Features Highlights
Corporate with instagram accounts
Attract more followers
Improve the store design
Increase the quality of marketing campaign
Install easily
Price: Start from $0/month
Rating: 4.9 / 5
#4 Instagram channel by Shopify
Instagram channel app gives customers a way to shop for from your save on Instagram through tagging merchandise on your photographs. You can use the Instagram channel to attach your Facebook products to your Instagram account.
With this app, you can tag as much as products in keeping with the image and let clients take a look at out without leaving Instagram. After you've tagged merchandise in nine posts, a store tab will show up for your profile. So you could also pick to reach out of your tagged posts with the use of Instagram's ads. Upload Instagram product tagging to your Instagram enterprise profile. Join your save's Fb product catalog on your Instagram business profile. Upload purchasing tags in your posts & stories and let customers buy out of your online save without leaving Instagram.
Moreover, you can fill orders located on Instagram. Your order can be check without requiring leaving Instagram. So it's more profit for your customers. If you immediately read the article you don't know how to add Instagram feed to Shopify now.
Features Highlights
Can add Instagram product tagging
Can connect your store's Facebook product catalog
Connect FB profile to your Instagram business profile
Fulfill orders on your Instagram
Let customers purchase from your online store
Price: 0
Rating: 3.5 / 5
#5 Instagram Feed by AAAeCommerce Inc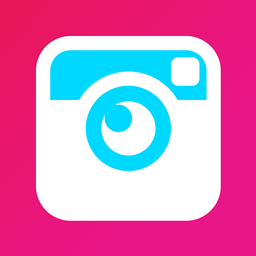 Instagram is frequently used as an effective marketing tool for every business today. Instagram shop is born to meet the demands of enterprises who would like to improve the visualization of the product. The app provides shop's admins with significant features. First, you can create hundreds of galleries including thousands of stunning photos with filters and effects. Besides, you are able to tag the price and discount to inform visitors about the updated fee, hence customers don't need much time on searching for information and asking questions. Second, with Instagram shop, you also make a short clip, maximum of one minute, to create more the types of lookbooks. Third, the app allows admins to share its pictures on other social media like Facebook and Instagram. The app offers businesses with three packages: starter ($9 per month), professional ($15 per month) and advance ($35 per month). Let use Instagram shop now to bring the wonderfulness to your customers.
Features Highlights
Boost the total number of sale by Instagram
Create albums based on Instragram style
Tag the price of product directly on the image
Attract more followers
Be useful in marketing campaign
Price: Start from $0/month
Rating: 4.8 / 5
#6 Instagram Feed ‑ EVM Instagram by Expert Village Media Technologies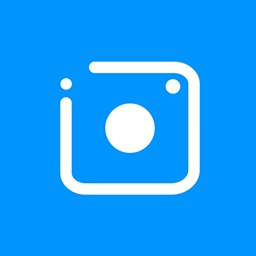 Instagram today is a hot trend of the young generation so, taking advantages of the popularity of Instagram, online stores can advertise products effectively. Instagram feed by top rated offers customers with many distinctive features. First, you can add hashtags to the post related to the product. These hashtags will help your products jump on the top searching result, hence buyers are more likely to see them. Second, to capture more visitors as well as vary the product display, the app enables admins to upload one-minute videos. Moreover, you can upgrade the quality of images by applying available vivid filters and effects as well as the square frame, which makes your pictures and short clips mores stunning. Third, admins can share these images on your store to other social media to spread your brand's recognition. Just pay $ 4.50 per month, you can generate more profit. Why don't use Instagram feed by top rated right now?
Features Highlights
Create Instagram-like feeds
Generate hundreds of photo galleries
Integrate with social media: Instagram
Increase the number of visitors
Upgrade store design
Price: $4.50/month. 7-day free trial.
Rating: 4.9 / 5
#7 InstaShop: Shoppable Instagram by Zipline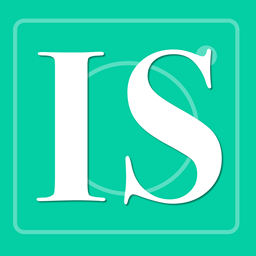 InstaShop: Shoppable Instagram designed by Zipline is an app which allows you to create stunning shoppable Instagram galleries. This app has various great features for your store. Firstly, this app is easy to set up and manage. There are video tutorials available to support you with the setup process, but in case you need any help, the support team will promptly help you fix your problem. Secondly, you would not be limited in the number of accounts and #tags which you use to display your Instagram pictures. Plus, you can add as many Buy Pins which link pictures to products in your store as you want. It would bring you more sales opportunities because your customers would be able to buy products directly from that photos without having to leave Instagram. Furthermore, you can create stunning galleries of Instagram pictures by using sliders, grids or collages which would improve customer experience. Install now to try out these great features for free.
Features Highlights
Create responsive Instagram galleries which looks great on all devices
Allows you to customize the Buy button
Display Instagram Pictures from Accounts and #tags
Provides unlimited Instagram accounts and #tags
Offers unlimited Click to buy pins
Price: Start from $0/month
Rating: 4.1 / 5
#8 Showcase ‑ Shop Instagram by Above Market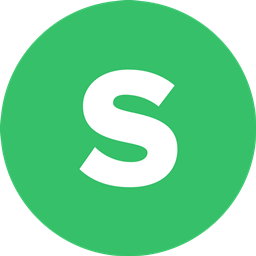 Showcase - Shop Instagram designed by Above Market is an app which allows you to turn your Instagram content into shoppable galleries. This app has several great features which could help you create stunning Instagram galleries. Firstly, this app lets you tag products which are featured in your Instagram posts in both images and videos to create shoppable galleries that can increase conversion rates, increase revenue, and increase cart totals. Secondly, it can help leverage your brand's fan base. As you might already know, your customers are your number one fans and your brand's biggest asset. Featuring them on your site is an excellent way to reward your customers for sharing your products on the social network, which could help improve brand loyalty and helps you drive even more revenue. Thirdly, this app lets you freely customize galleries make it fit your brand identity perfectly. You can change the colors, functionality, layout, or language without having any technical skills. Install now and start to create an unlimited number of fully customizable galleries for free.
Features Highlights
The ability to increase cart totals
Let customers shop from the posts
Provides customizable galleries
Feature customers in your galleries
Added automated Google Analytics to each gallery
Price: Start from $0/month
Rating: 4.8 / 5
#9 Instagram shop by SNPT by Snapppt
Instagram shop by SNPT connects to Instagram to robotically fetch photos from your feed. This app links photographs together with your merchandise the use of Shopify store integration. Now, everyone can store your products.
Embed shoppable galleries and carousels immediately in your shop and product pages or, if you select reproduction & paste your customized URL to hyperlink to your Snapppt web page for your bio hyperlink. Your clients and your orders will seem on your save dashboard, precisely as you'd anticipate. Purchases made due to a consumer seeing your Instagram photos are tracked to the checkout so you can see your nice acting pictures and the purchases they inspired. Clients now not want to search out the matters they saw in your Instagram feed to your store as every Instagram picture is now linked with a 'buy' button.
With this app, you can make the purchase process easier. Customers can also see the image and decide to buy it immediately. This app doesn't require a fee to install. So, you can download it now to improve your store.
Features Highlights
Can link your Instagram images with your products
Let User Generated Content
Use visual marketing analytics
Can embed shoppable galleries
Products are linked with a 'Buy' button.
Price: 0
Rating: 4.5 / 5
Advertisement
How AVADA Commerce ranks 9 Shopify Sell on Instagram apps list
These above 9 Sell on Instagram apps for Shopify are ranked based on following criteria:
The ratings on $Shopify store
The app's rank on search engines
The prices and features
The app provider's reputation
Social media metrics such as Facebook, Twitter and Google +
Reviews and assessment by AVADA.io
Top 9+ Shopify Sell on Instagram Apps
Special thanks to all vendors which contributed the best 9 Shopify Sell on Instagram apps. We honestly recommend you to give every app above a try if possible. We create Shopify apps review series with the aim of helping Shopify online stores find the best Sell on Instagram for their website. All of the information on the review (including features, description, prices, and links) is collected from the vendor's website or their own published page/ selling channels.
The list of the 9 best Shopify Sell on Instagram apps is kept up-to-date on a regular basis by our team. Please feel free to reach us out if you have any questions related to this app review.
Don't see your app on the list? Wanna contribute more content to this review? Contact us
If you want to add or remove an item in the Sell on Instagram list, feel free to contact us at Contact us
Find more themes, please visit our Shopify theme reviews!
People also searched for
shopify sell on instagram apps
sell on instagram apps for shopify
top sell on instagram app for shopify
top shopify sell on instagram apps