Published on
10+ Best Shopify Review Importer Apps in 2023
10+ Best Shopify Review Importer Apps from hundreds of the Review Importer reviews in the market (Shopify Apps Store, Shopify Apps) as derived from AVADA Commerce Ranking which is using AVADA Commerce scores, rating reviews, search results, social metrics. The bellow reviews were picked manually by AVADA Commerce experts, if your app about Review Importer does not include in the list, feel free to contact us. The best Review Importer app collection is ranked and result in January 3, 2023, the price from $0. You find free, paid Review Importer apps or alternatives to Review Importer also. The Top 50+ Shopify Free Apps for Every Store.
Advertisement
Quick Comparisons of the Best Shopify Review Importer Apps
| Logo | App Name | Vendor | Pricing | Rating | Action |
| --- | --- | --- | --- | --- | --- |
| | Air Reviews | AVADA | Free | 5/5 ⭐️ | |
| | Editorify | importify | $9.95/month. 1-day free trial. | 4.9/5 ⭐️ | |
| | Areviews ‑ Reviews Importer | Areviews App | Start from $0/month | 4.5/5 ⭐️ | |
| | AliExpress Review Importer | Judge.me | Free | 4.8/5 ⭐️ | |
| | Reviews Importify | Vishal Garg | $5.99/month | 5/5 ⭐️ | |
| | Taknalogy Reviews | Taknalogy | 0 | 0/5 ⭐️ | |
| | Reviewmate ‑ Photo Reviews | dsmatepro | From $5.99/month | 3/5 ⭐️ | |
| | Amazon Reviews & Ali Reviews | YouNet | 0 | 4.9/5 ⭐️ | |
| | Judge.me Product Reviews | Judge.me | Forever Free ($0) and Awesome ($15) | 5/5 ⭐️ | |
| | Loox Reviews ‑ Photo Reviews | Loox | From $9.99/month. 14-day free trial. | 4/5 ⭐️ | |
#1 Air Reviews by AVADA
Firstly, Air Reviews helps merchants build customer trust and boost conversions by showing product ratings and trustworthy feedback from previous buyers. Positive reviews with eye-catching product images are great motivation for new visitors to make quick purchase decisions. Besides, allowing customers to share their experience with your products and service easily represents your willingness to go the extra mile to ensure customer satisfaction.
Air Reviews supports store admins to show and customize the reward block and widget with little effort. The configuration page is simple and easy to understand. Position, design, and content are editable by default settings or by adding CSS. The app also provides an insightful report and review grid for store owners to manage, approve or reject submitted feedback.
Last but not least, Air Apps offers a FREE plan for the app, along with 24/7 live chat support; there is no risk trying it out!
Features Highlights
Display all reviews with a rating summary on product pages
Allow customers to write feedback and upload photos within one page
Allow admins to manage customers' reviews and approve qualified reviews
Show star ratings and review float button on multiple pages
Export data to CSV
XLS
or XLSX files
Fully customizable review block to match store theme
Easy translation
Price: Free
Rating: 5 / 5
#2 Editorify by Importify
Reviews Importer ‑ Editorify by importify is a Shopify app that helps you gain customers' trust and boost sales by showing them trustworthy user reviews and explainer videos. You could import product reviews from big e-commerce platforms such as Aliexpress, Amazon, Etsy, Alibaba, Taobao and more, as well as high-quality photo reviews. You could also import explainer videos from Youtube or Vimeo to increase your product awareness. The app is designed to be as simple to use as possible with its user-friendly interface.
Features Highlights
Import product reviews from big e-commerce platforms
Import photo reviews
Import explainer videos to increase product awareness
Integrate with Importify
Dropified
Oberlo
Zonify and Expressfy dashboard
User-friendly interface
Price: $9.95/month. 1-day free trial.
Rating: 4.9 / 5
#3 Areviews ‑ Reviews Importer by Areviews App
In the era of shopping online, reviews from previous customers are significant and impact on the decision of other buyers. Therefore, review importer is designed to help online shop collect customers' feedbacks and comments to push to the official page. Review importer provides admins' internet-based shops a lot of distinctive features. First, the app offers unlimited comments about your products which can come from many other sites such as Oberlo, Importify, Dropfied, Modalyst, and Expressfy. Comments from these sites will be selected by admins and are posted on officials website as references for future shoppers. Moreover, filter and translation functions are also available to help customers from different countries understand. Second, Review importer allows admins to check customers' responds towards your products. With this characteristics, you can also locate your frequent buyers and see which items they tend to buy; therefore, you can easily launch the marketing campaign to boost your revenue. Last but not least, you can support customers via email as well as distribute discount codes to raise merchants' interest. There are two packages: free and premium type ($6.99 per month).
Features Highlights
Boost sales revenues
Manage the number of website's visit
Self-design the background
Integrate with other softwares
Create simple interface
Price: Start from $0/month
Rating: 4.5 / 5
#4 AliExpress Review Importer by Judge.me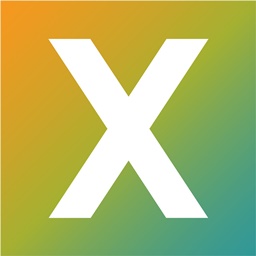 Aliexpress Review Importer is a particular app that runs in the background on the app servers without using any browser extension. Moreover, this app allows the Shopify owners to run multiple reviews about 25 reviews which enable importing per second. By three steps: Download, choose a product that you want to review, then enter AliExpress URL and filter criteria, you totally finish the reviews. Moreover, the users can have many ways to boost your sales by Review rating, Review text, and Review photos. Other additional features such as translate reviews to English, and the maximum amount of review to filter. Last but not least, AliExpress Review Importer app has the functionality such as will show you all your products, so you can easily know which products you want to add reviews to, search for the relevant AliExpress product and add the URL to AliExpress Review Importer.
Features Highlights
Increase sales by using social proof: The shop's conversation rate will boost the review on the pictures and descriptive review texts.
Integrate with Judge.me Reviews: It is easy for the users to import the reviews with Judge.me or export them anywhere.
Rung unlimited and multiple imports: At the same time
you can allow the different reviews and imports.
Additional features: Search for the relevant AliExpress products and add the URL to AliExpress Review Importer.
Filter criteria and import the reviews
Price: Free
Rating: 4.8 / 5
#5 Reviews Importify by Vishal Garg
Reviews Importify is a whole critiques App that permits you to reveal reviews on Product Pages. It also shows reviews product and collections pages which makes your website higher and assist in the growing sale.
App provides all the feasible manipulate options in App settings to manage critiques section design and filter evaluations. This app has all possible options to manipulate app features and layout app the front view. You can manipulate most of the App from App settings without any code. Besides, this app has the function of thumbs up, customers can add like to the critiques they need. Admin has the option to allow and disable the choice. Reviews Importify app provides e-mail alert feature, on every occasion, any person writes evaluations, asks a question.
The app will notify admin and associated person so that you can take action immediately. So let's install to have the right as admin.
Features Highlights
Can Import Reviews from Amazon
Allow customers to ask question
Can control app features
Can enable and disable the option
Give e-mail alert feature
Price: $5.99/month
Rating: 5 / 5
#6 Taknalogy Reviews by Taknalogy
Taknalogy Reviews app supports critiques import from AliExpress and reviews control via the dashboard.
This app will responsive consumer interface integrates seamlessly with the store and displays eye-catching reviews with selected images. Clients can depart picture reviews at once from the product web page. Taknalogy Reviews provide a user-friendly and extremely practical dashboard to control evaluations from one place. Reviews import is achieved through few clicks the usage of google chrome extension to be had for free from the chrome web store. It generates product rich snippets for higher search engine optimization outcomes. This app provides widgets to show evaluations at crucial places on any keep subject matter. Settings page to modify the look and feel of critiques UI to combine with the subject. Flexible customization of UI in conjunction with a free guide to help smooth integration.
Moreover, it provides separation of saving control from evaluations control, which helps save proprietors to cognizance at the actual enterprise. Critiques are handled separately, however additionally seamlessly.
Features Highlights
Can import reviews from AliExpress
Can pick best reviews
Can pick the best image
Customization can be done easily
Reviews can be edited and deleted
Price: 0
Rating: 0 / 5
#7 Reviewmate ‑ Photo Reviews by Dsmatepro
It is not certainly sure people can buy your products even after reading their review carefully because customers cannot make sure that how it will look in their hands. That is the reason why you need Reviewmate-Photo Reviews app. The app allows your customers to upload the attractive review with the product's photos. Another advantages of this app are it can assist in changing your layouts and colors of the review to help it match with the theme you are using. You can easily replace your customer name with the generated names. Your store can look more attractive and impressive when it is highly customized. In addition, importing reviews from amazon, aliExpress, Walmart, sammydress, and dhgate or importing reviews from the aliexpress from your buyers with certain countries are one of the key features of Reviewmate-Photo Reviews app. You can select about 3 review layouts and the app can work with lots of themes as well as become mobile-friendly.
Features Highlights
Add unlimited reviews to the store
Control your reviews
Automate everything
Customize the look of your review
Work with many themes
Price: From $5.99/month
Rating: 3 / 5
#8 Amazon Reviews & Ali Reviews by YouNet
Younet Aliexpress reviews app allows you to acquire AliExpress reviews from real clients, import them for your store speedy.
Accumulate stunning reviews with images and improve conversion with social evidence that appears remarkable. This app increases your sales conversion charge with assessment snapshots and descriptive assessment texts of your products. It can import reviews from Aliexpress to make you save loyal & trustworthy via displaying actual opinions with the picture. Customizable reviews widget, picture, flag, the font size of opinions on your web page. This app constructs trust by using accumulating and the use of actual rating that topics most for your clients. Build a brand network of your largest fans with purchaser content. Display reviews & ratings on search results with inline search engine optimization.
Moreover, it could work with any subject matter. It is friendly with mobile. So if your users using the mobile phone while shopping, this app can support the smooth display.
Features Highlights
Can import reviews quickly
Provide customizable reviews widget
Can display reviews & ratings on search results
Can works with any theme
Help your shop increase conversion
Price: 0
Rating: 4.9 / 5
#9 Judge.me Product Reviews by Judge.me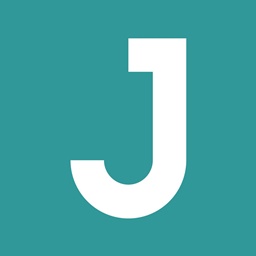 Judge.me is a reviews app that helps you collect and display product reviews and site reviews with photos, videos and Q&A. You can easily migrate and import your existing reviews from Yotpo, Loox, Stamped, Shopify, TrustSpot, Etsy and AliExpress. Judge.me helps you increase sales, leverage user-generated content to boost your conversion rate, organic traffic, and buyer engagement.
With Judge.me, you can schedule unlimited review request emails to collect more verified reviews in forms of text, photos, and videos. The app offers various widgets such as Review Widget, Preview Badge, Reviews Carousel, All Reviews Page, etc, for you to display your reviews and build trust with potential customers. In addition, you can also distribute your reviews in Google Search (rich snippets), Google Shopping, Facebook, Twitter and more, which helps you showcase your social proof to people who are in demand. On top of that, the customer service of Judge.me is amazing, and the price of Judge.me is affordable: starting free with the Forever Free plan or getting all features with only $15 per month with the Awesome plan. Install the application now to get your sales boosted as soon as possible with Judge.me Product Reviews!
Features Highlights
Product reviews with text
photo and video and automatic reminders
Unlimited review requests
orders and imports
Review Carousel (6 free themes to show your best ratings)
All Reviews Page
Floating Reviews Tab
Question and Answers (Q&A) and custom forms
questions
Share on Facebook
Twitter
Pinterest & Tumblr
Price: Forever Free ($0) and Awesome ($15)
Rating: 5 / 5
#10 Loox Reviews ‑ Photo Reviews by Loox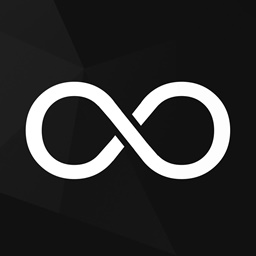 Loox ‑ Photo Reviews, which is produced and published by Loox, is a must-have tool that helps to increase conversions, drive more traffic from customer's reviews shared to social media and integratie those reviews data for SEO. By using this wonderful application, users can collect reviews automatically, as requests for photo reviews are sent to buyers in exchange for discount coupons. You can also customize your timing, review form, font, size, color, … which are suitable for your own store. Besides, Loox ‑ Photo Reviews helps to show all the reviews in one place and share them on social media. Therefore, you can gain more customer's trust, boost your sales and drive more traffic for your online store. On top of that, this application offers translation into many languages such as English, Spanish, French, German, Portuguese, Russian, Turkish and Dutch to provide more information to buyers from all over the world. With all tremendous benefits Loox ‑ Photo Reviews offers, get it soon to boost your conversions easily!
Features Highlights
Automatically request photo reviews from customers
Customize timing
review form questions
widget colors
font
size
position
...
Allow users to add a public response to published reviews
Provide translation in many languages
Share photo reviews on social media to inspire fans
Price: From $9.99/month. 14-day free trial.
Rating: 4 / 5
Advertisement
How AVADA Commerce ranks 10 Shopify Review Importer apps list
These above 10 Review Importer apps for Shopify are ranked based on following criteria:
The ratings on $Shopify store
The app's rank on search engines
The prices and features
The app provider's reputation
Social media metrics such as Facebook, Twitter and Google +
Reviews and assessment by AVADA.io
Top 10+ Shopify Review Importer Apps
Special thanks to all vendors which contributed the best 10 Shopify Review Importer apps. We honestly recommend you to give every app above a try if possible. We create Shopify apps review series with the aim of helping Shopify online stores find the best Review Importer for their website. All of the information on the review (including features, description, prices, and links) is collected from the vendor's website or their own published page/ selling channels.
The list of the 10 best Shopify Review Importer apps is kept up-to-date on a regular basis by our team. Please feel free to reach us out if you have any questions related to this app review.
Don't see your app on the list? Wanna contribute more content to this review? Contact us
If you want to add or remove an item in the Review Importer list, feel free to contact us at Contact us
Find more themes, please visit our Shopify theme reviews!
People also searched for
shopify review importer apps
review importer apps for shopify
top review importer for shopify
top shopify review importer apps