Published on
9+ Best Shopify Profit tracker Apps in 2023
9+ Best Shopify Profit tracker Apps from hundreds of the Profit tracker reviews in the market (Shopify Apps Store, Shopify Apps) as derived from AVADA Commerce Ranking which is using AVADA Commerce scores, rating reviews, search results, social metrics. The bellow reviews were picked manually by AVADA Commerce experts, if your app about Profit tracker does not include in the list, feel free to contact us. The best Profit tracker app collection is ranked and result in January 3, 2023, the price from $0. You find free, paid Profit tracker apps or alternatives to Profit tracker also. The Top 50+ Shopify Free Apps for Every Store.
Advertisement
Quick Comparisons of the Best Shopify Profit tracker Apps
| Logo | App Name | Vendor | Pricing | Rating | Action |
| --- | --- | --- | --- | --- | --- |
| | SimplyCost | Zapfor Solutions | $4.99/month. 14-day free trial. | 4.7/5 ⭐️ | |
| | TrueProfit: Profit Calc & Analytics | OneCommerce | Starting at $19.95/month. 14-day free trial. | 4.8/5 ⭐️ | |
| | BeProfit Profit Calc & Reports | Become | Starting at $25/month. 14-day free trial. Free plan available. | 4.9/5 ⭐️ | |
| | Profit Panda | Sellify | $5.99/month. 14-day free trial. | 0/5 ⭐️ | |
| | Lifetimely: Profit & LTV | Lifetimely.io | $19/month | 4.9/5 ⭐️ | |
| | Profit Calc: Profit Dashboard | Profit Calc | $9.99/month | 5/5 ⭐️ | |
| | Accountify: Real Time Profit | Accountify Apps | 0 | 4.4/5 ⭐️ | |
| | Profiteer ‑ Cost of Goods Sold | Resistor Software | From $15/month. 3-day free trial. | 4.2/5 ⭐️ | |
| | Pillow Profits Fulfillment | Pillow Profits Fulfillment | $29.99/month. 30-day free trial. | 4.2/5 ⭐️ | |
#1 SimplyCost by Zapfor Solutions
Used by more 2000 Shopify stores, the SimplyCost app is one of the best solutions for the online traders to add cost price. Moreover, this SimplyCost app provides the users with the most effective tool to calculate the essential information Cost Of Goods Sold (COGS). In addition, with the accurate profit and revenue calculation, the store owners can make the best decisions about discounts, refunds, shipping. Understanding more about the sales, products, variants, vendors, and inventory, the store owners will easily succeed in their business. This SimplyCost app is also considered as an amazing reports maker for the online sellers to manage them with just a few steps. Last but not least, this app gives the customers the best impression by customizable layouts
Features Highlights
Add cost price to your Shopify store
Automatically calculate the profit
Support the financial reports through historical data
Decrease the wasting time on adding infomation to your store
Support to manage your cost and orders
Price: $4.99/month. 14-day free trial.
Rating: 4.7 / 5
#2 TrueProfit: Profit Calc & Analytics by OneCommerce
Having difficulties in tracking your profit? Don't worry, TrueProfit is here to help you turn your messy spreadsheets into visualized charts & graphs. Every eCommerce business can use it to track crucial metrics, including COGS, shipping costs, transaction fees, and advanced metrics such as customer lifetime value, CAC, and LTV:CAC. Besides, TrueProfit also enables merchants to analyze other costs and ad spends, allowing them to really know their bottom line. Ultimately, you can get more insights and track the profitability of your products. This helps you discover which one or product combos are selling well and which are not, allowing you to make data-driven decisions for your business. The best thing is that you will get every piece of data synced in real time. All to help you discover the true profit you're making.
Features Highlights
Auto-track all costs: COGS; shipping cost; transaction fee; or any custom costs
Real-time sync ad spends from Facebook; Google; Bing; Snapchat; TikTok; Amazon
Check your financial health with an accurate; real-time Profit & Loss Report
Know how much you earn from an average customer: LTV; CAC; repurchase rate
Get to know your best-sellers; most profitable items; and combos
Excellent customer support teams
Price: Starting at $19.95/month. 14-day free trial.
Rating: 4.8 / 5
#3 BeProfit Profit Calc & Reports by Become
Do you know how much you're really making? The BeProfit app is Shopify's #1 profit calculator app, providing an all-in-one analytics dashboard to track and analyze lifetime profits and expenses, including costs of production, shipping, ad spend, taxes, fees and many more. BeProfit turns complex data into easy-to-understand charts and graphs, allowing Shopify sellers to make data-driven decisions and stay on top of their business metrics at any time. The app is rich in features, including the option to create, share and export different types of custom reports, or use predefined report templates; it also integrates with all your ad platforms to give you a clear picture of the performance of your marketing efforts and ROAS.
Features Highlights
Discover your true business profits
Track all your expenses in one place
Replace spreadsheets with intuitive charts and graphs
Create
share and export reports
Calculate your Customer Lifetime Value
Enjoy excellent customer support
Price: Starting at $25/month. 14-day free trial. Free plan available.
Rating: 4.9 / 5
#4 Profit Panda by Sellify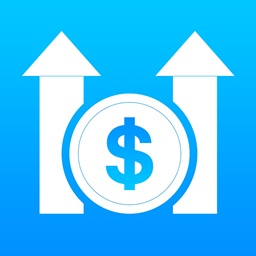 Profit Panda made by Sellify is a powerful app helps you boost your sale dramatically. This app has plenty of widgets which are all amazing and helpful. It allows you to customize texts, fonts, and colors. You can choose the ones to suit your needs the most and look perfect to your clients. Particularly, this app offers numerous countdown timer designs for you to choose from. You can select a countdown timer to match with your online store theme. In addition, it should be easy to look and eye-catching to customers so that they can realize and follow it as soon as you start your countdown timer. Profit Panda helps you offer an interesting discount with an exclusive offer to the clients. Thanks to this, they will be stimulated to make purchases. A call to action button it displays is also a wonderful feature to encourage your customers to buy your products. Get this app now to experience its utility.
Features Highlights
Allow you to customize texts
fonts
and colors
Offer numerous countdown timer designs for you to choose
Stimulate customers to purchase by the countdown timer
Display a call to action button to clients
Offer interesting discount with an exclusive offer
Price: $5.99/month. 14-day free trial.
Rating: 0 / 5
#5 Lifetimely: Profit & LTV by Lifetimely.io
Lifetimely app is a sophisticated analytics toolkit for Shopify. It helps you without difficulty music your patron lifetime price and how your satisfied customers behave.
Effortlessly music your purchaser lifetime cost and repurchase rate. Analyze how your satisfactory clients behave. Music your real-time profitability with the aid of monitoring Shopify statistics, shipping, value and advertising records (Fb, Google) - all under the identical roof. Display your earnings margins in actual-time and make the hard choices easy. Look beyond a customer's first purchase. Get an entire life fee analysis and find out how tons your customers are worth to you over time. Understand your consumer base and music your retention efforts over the years with the Lifecycle Grid. Visualize adjustments for your consumer base and perceive customer segments that don't return to your store.
With Lifetimely, there is no guessing approximately consumer conduct. It's time to download this app to increase your sales.
Features Highlights
Can know the real profit
Increase marketing cost by Facebook and Google Ads
Can know your lifetime value
Can know your customer base
Provide profit dashboard
Price: $19/month
Rating: 4.9 / 5
#6 Profit Calc: Profit Dashboard by Profit Calc
The app Profit Calc makes it clean to see all of your accounting information in a clean-to-study-dashboard. Find out your shop's proper profitability.
One of the outstanding features that you can see Profit Calc affords at ease integration with advert debts to accumulate your foremost advert prices in a single place. Effects customize your product prices to get an accurate fee of products bought information. Besides, you can automatically sync your "fees according to item" together with your Shopify keep. Get unique get entry to our chrome extension to effortlessly sync all your Aliexpress order records. Use the month-to-month expense calculator and learn how all the ones "extra" fees are affecting your bottom line. Profit Calc takes the frustration out of complex financial systems.
You can set up in just a few minutes. If you have any problem, you can check out any of the app video courses that could accompany you every step of the manner.
Features Highlights
Combine all your data in a dashboard
Automatic syncing the social media that you connect
Provide time-saving accounting tasks
Creat a tidy spreadsheets
Provide aliexpress chrome extension
Price: $9.99/month
Rating: 5 / 5
#7 Accountify: Real Time Profit by Accountify Apps
Accountify app offers you the statistics you need to speedy and as it should examine your save's profitability.
One of the exciting features that this Accountify app may mechanically pull on your Facebook advert spend. Google ad spend could be launched with the subsequent update Product price, shipping value and transaction expenses. These are your variable fees, the charges incurred while a sale is made. And every other expense, for example, digital assistants, pc purchases, business licenses, etc. You may import your subscription fees for Shopify and other apps with a few clicks of the mouse. Effortlessly analyze how plenty of income you made on every order. You can drill down and see the profitability of each product. Moreover, it also provides a quick type of product by profitability, sales, collections, and extra.
Giving you the records you need about the products you're promoting. So you can quickly calculate your profit as well as each order easily with Accountify.
Features Highlights
Can quickly analyze your profit
Easily integrate your Facebook ads
Google ads
Can track your real-time profitability
Can analyze each order
Support to import your subscription expenses
Price: 0
Rating: 4.4 / 5
#8 Profiteer ‑ Cost of Goods Sold by Resistor Software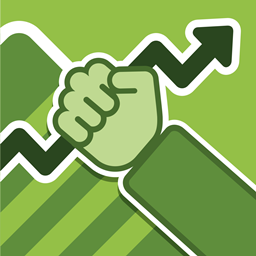 The Shopify app providers always update with the latest trending, which is the reason why the Profiteer - Cost of Goods Sold was developed to help the online traders to maximize their profit by the simple and free process. By calculating the costs easily, this Profiteer Cost of Goods Sold app is perfectly suitable for multiple-purpose shops which want to increase the sales by adding second value. All the reports about profit and margins will be available whenever the users want. Moreover, it is easy for the store owners to track as well as edit the costs support reports showing in the profitable items sold. Especially, this Profiteer App enables importing and exporting of pricing of the bulk of product at a shot of time.
Features Highlights
Account the unsold inventory and profits
Easy to change prices and information of products
Activate the multiple reports
Provide the discount options to customers to boost sales
Support to export your inventory
Price: From $15/month. 3-day free trial.
Rating: 4.2 / 5
#9 Pillow Profits Fulfillment by Pillow Profits Fulfillment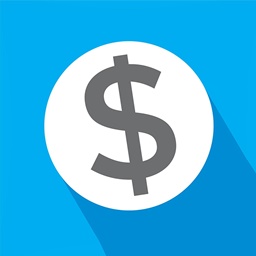 Pillow Profits Fulfillment, which is released by the Pillow Profits Fulfillment team, is an important tool for all Shopify e-commerce administrators to automatically process, print and ship items to customers. With Pillow Profits Fulfillment, you are enabled to dive in launching new designs and developing your business. This application will boast the fastest turn-around times in the industry with our facility. Every product will definitely be hand-crafted and shipped out immediately with automated tracking to make sure that your buyers know their order is on the way. Significantly, Pillow Profits pricing already includes the delivery fee so we ensure that there is no hidden fee for your customers. No more hiring expensive designers, tireless niche research, and many other problems, you can start growing your business today with us!
Features Highlights
Suitable for businesses of footwear
bags
and more
No surprise hidden fees will occur in the future
Increase your sales with high converting mock-ups
Allow editing customers' information in real-time
Complete process in just 4-7 business days
Price: $29.99/month. 30-day free trial.
Rating: 4.2 / 5
Advertisement
How AVADA Commerce ranks 9 Shopify Profit tracker apps list
These above 9 Profit tracker apps for Shopify are ranked based on following criteria:
The ratings on $Shopify store
The app's rank on search engines
The prices and features
The app provider's reputation
Social media metrics such as Facebook, Twitter and Google +
Reviews and assessment by AVADA.io
Top 9+ Shopify Profit tracker Apps
Special thanks to all vendors which contributed the best 9 Shopify Profit tracker apps. We honestly recommend you to give every app above a try if possible. We create Shopify apps review series with the aim of helping Shopify online stores find the best Profit tracker for their website. All of the information on the review (including features, description, prices, and links) is collected from the vendor's website or their own published page/ selling channels.
The list of the 9 best Shopify Profit tracker apps is kept up-to-date on a regular basis by our team. Please feel free to reach us out if you have any questions related to this app review.
Don't see your app on the list? Wanna contribute more content to this review? Contact us
If you want to add or remove an item in the Profit tracker list, feel free to contact us at Contact us
Find more themes, please visit our Shopify theme reviews!
People also searched for
shopify profit tracker apps
profit tracker apps for shopify
top profit tracker for shopify
top shopify profit tracker apps