Published on
4+ Best Shopify Product visibility Apps in 2023
4+ Best Shopify Product visibility Apps from hundreds of the Product visibility reviews in the market (Shopify Apps Store, Shopify Apps) as derived from AVADA Commerce Ranking which is using AVADA Commerce scores, rating reviews, search results, social metrics. The bellow reviews were picked manually by AVADA Commerce experts, if your app about Product visibility does not include in the list, feel free to contact us. The best Product visibility app collection is ranked and result in March 27, 2023, the price from $0. You find free, paid Product visibility apps or alternatives to Product visibility also. The Top 50+ Shopify Free Apps for Every Store.
Quick Comparisons of the Best Shopify Product visibility Apps
| Logo | App Name | Vendor | Pricing | Rating | Action |
| --- | --- | --- | --- | --- | --- |
| | Hide Sold Out | Power Tools | $4.99/month. 14-day free trial. | 4.3/5 ⭐️ | |
| | AutoHide Soldout Products | Anglerfox WebSolutions | From $4.90/month. 14-day free trial. | 4.3/5 ⭐️ | |
| | Wipeout | StoreBuilder | Start from $0/month | 4.9/5 ⭐️ | |
| | Launchpad | Shopify | Free | 2.5/5 ⭐️ | |
#1 Hide Sold Out by Power Tools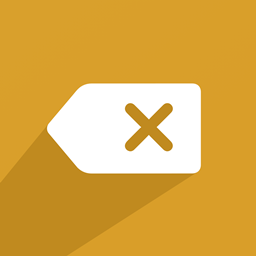 Hide Sold Out by Power Tools is a Shopify app designed to help you manage your products deletion easily. It helps you hide products that are currently out of stock, to prevent your shoppers from seeing the 404 errors page. When a product or collection is already deleted, the app automatically creates redirects for customers. In case you mistakenly delete the wrong product, the app provides an undelete option to save you from any accident.
Features Highlights
Manage products deletion easily
Hide out of stock products
Automatically create redirects for customers when a product or collection is deleted
Prevent accidental deletes with undelete option
Improve SEO
Price: $4.99/month. 14-day free trial.
Rating: 4.3 / 5
#2 AutoHide Soldout Products by Anglerfox WebSolutions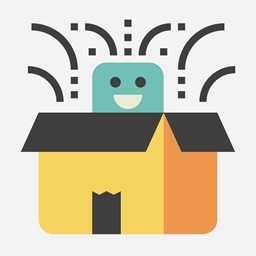 The out-of-stock status of products is not a good sign when the visitors come to an online shop. The online merchants need to manage their quantity of products and avoid the dreadful experience for the customers. The AutoHide Soldout Products Shopify app is the solution for the Shopify store owners. By this app's features, the users can track their products to make sure the visitors do not see the out-of-stock products which they cannot buy. Moreover, the AutoHideSoldout Products app allows the store owners to save their time on updating their quantity of items because every inventory changes will be automatical. In addition, the online sellers can sync the products to show them back when they are back in stock. More importantly, this app will send the app users the Low Stock Product Notifications whenever the status of products is going to out of stock.
Features Highlights
Create the snowfall effects
Notify the low stock products
Automatically sync the quantity of products
Easy to figure out Sole out products to replace
Support to hide the out-of-stock variants
Price: From $4.90/month. 14-day free trial.
Rating: 4.3 / 5
#3 Wipeout by StoreBuilder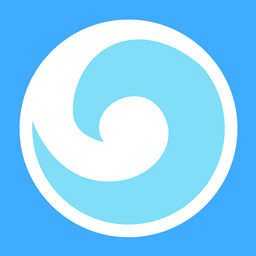 Wipeout run by StoreBuilder can help you hide products that are sold out to save time and make them visible when they are back in stock. A report email will be also sent with the results. The app gives you two options which are "Manual one-click" and Automatic. When choosing Automatic option, it means that it performs the un-hide/hide every day based on the re-stocking schedule of your inventory. However, you might be required to upgrade to Paid Plan to activate the hide and un-hide once per day or in case your store possesses more than 3000 products. With the "Manual one-click" option, all you need to do is to opt for the un-hide and hide button at any time whenever you want to do. If your store is loaded with less than 3000 products, you can feel free to use your manual option. Additionally, you can include some specific products to your exclusion list to let the app skip them. Take note that wipe-out will not change the store's theme and it can get the information of inventory from your Shopify store and make changes in the visibility of products when they are required.
Features Highlights
Get sold-out products hidden automatically
Publish hidden products when they are back in stock
Showcase in-stock products for customers
Get rid of sold-out products and publish products in stock quickly
Get information of inventory directly from Shopify store
Price: Start from $0/month
Rating: 4.9 / 5
#4 Launchpad by Shopify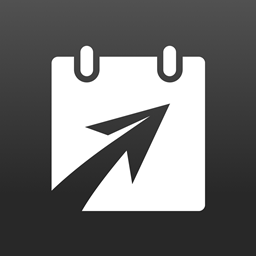 Before reading this review, you should take note that Launchpad is only for Shopify Plus customers. As you might not know about, Launchpad is a tool that can integrate with Shopify admin, hence, allowing you to set up product visibility, themes, Shopify scripts, and discounts. With the app, you can prepare all your Shopify stores for events without having difficulties. You can see that the app provides you with automatic sales campaign, flash sales, and product sales. In addition, the app enables you to choose certain products to get them published for users' sales and update your inventory when needed. Also, you can set up a discount when your sales begin without coding knowledge. Regarding themes, the app lets you build up a campaign theme to help you highlight your sale products and themes can be fully customized before sales. You can develop conversion by generating your customer experience. Free shipping is automatically suggested as customers gain over USD100.
Features Highlights
Automate event checklist to save time and prevent error
Customzie every schedule to boost up conversion
Get performance tracked to understand customers better
Choose certain products to publish for sales
Provide customers with free shipping when spending USD100
Price: Free
Rating: 2.5 / 5
Advertisement
How AVADA Commerce ranks 4 Shopify Product visibility apps list
These above 4 Product visibility apps for Shopify are ranked based on following criteria:
The ratings on $Shopify store
The app's rank on search engines
The prices and features
The app provider's reputation
Social media metrics such as Facebook, Twitter and Google +
Reviews and assessment by AVADA.io
Top 4+ Shopify Product visibility Apps
Special thanks to all vendors which contributed the best 4 Shopify Product visibility apps. We honestly recommend you to give every app above a try if possible. We create Shopify apps review series with the aim of helping Shopify online stores find the best Product visibility for their website. All of the information on the review (including features, description, prices, and links) is collected from the vendor's website or their own published page/ selling channels.
The list of the 4 best Shopify Product visibility apps is kept up-to-date on a regular basis by our team. Please feel free to reach us out if you have any questions related to this app review.
Don't see your app on the list? Wanna contribute more content to this review? Contact us
If you want to add or remove an item in the Product visibility list, feel free to contact us at Contact us
Find more themes, please visit our Shopify theme reviews!
People also searched for
shopify product visibility apps
product visibility apps for shopify
top product visibility for shopify
top shopify product visibility apps