Published on
11+ Best Shopify Product management Apps in 2023
11+ Best Shopify Product management Apps from hundreds of the Product management reviews in the market (Shopify Apps Store, Shopify Apps) as derived from AVADA Commerce Ranking which is using AVADA Commerce scores, rating reviews, search results, social metrics. The bellow reviews were picked manually by AVADA Commerce experts, if your app about Product management does not include in the list, feel free to contact us. The best Product management app collection is ranked and result in March 16, 2023, the price from $0. You find free, paid Product management apps or alternatives to Product management also. The Top 50+ Shopify Free Apps for Every Store.
Quick Comparisons of the Best Shopify Product management Apps
| Logo | App Name | Vendor | Pricing | Rating | Action |
| --- | --- | --- | --- | --- | --- |
| | Agiliron - Manage all Products | Agiliron | Start from $0/month | 4.2/5 ⭐️ | |
| | Rating-Widget: 5-Star Reviews | Rating-Widget,Inc | Free plan available. 7-day free trial | 4.3/5 ⭐️ | |
| | Excel-like Product Manager | Holest Engineering | Free. Additional charges may apply | 4.1/5 ⭐️ | |
| | Products Assistant | Zetya | $7.95/month. 7-day free trial. | 0/5 ⭐️ | |
| | ICONX- Too Many Widgets | Scorpio Lab | Free plan available. 15-day free trial. | 0/5 ⭐️ | |
| | Livify Live Visitors Widget | Comcode | $6.99/month. 5-day free trial | 3.4/5 ⭐️ | |
| | Snow Notification Widget | Beans | Free | 0/5 ⭐️ | |
| | Product Explorer | Workbench360 | $9.99/month. 7-day free trial | 5/5 ⭐️ | |
| | Bulk Manage Product | pluginappstore | Start from $6.99/month.7-day free trial. | 4/5 ⭐️ | |
| | Price Beater | Space Squirrel Ltd. | $9.99/month. 14-day free trial. | 4.7/5 ⭐️ | |
#1 Agiliron - Manage all Products by Agiliron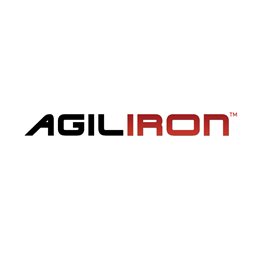 Simpy put it, Agiliron is a Shopify app that does you wonder by allowing you to sell in more places while manage all in one single platform. With an integrated solution suite, you could manage all of your sales channels, orders, products, customers, pricing and inventory at ease. The app integrates your Shopify, Amazon, eBay stores, POS, and other sales channels in one place for easy management. It also offers a warehouse app which helps with warehouse functions like picking, receiving and cycle counts.
Features Highlights
Manage everything in an integrated solution suite
Manage B2C & B2B points of sales
Integrated to your Shopify
Amazon
eBay stores
POS
and other sales channels
Unify your Back office
Warehouse App for warehouse functions
Price: Start from $0/month
Rating: 4.2 / 5
#2 Rating-Widget: 5-Star Reviews by Rating-Widget,Inc
Rating‑Widget: 5‑Star Reviews app helps to increase customer trust with Rating Widgets and engaging 5-star ratings. Also, it can boost sales by allowing customers to leave their instant feedback on your store's products with a quick click of a button.
This appliance can develop clients' confidence by showing beautiful 5-star ratings on your product pages. The Rating‑Widget, one-click rating mechanism, provides an excellent solution to ask customers to leave quick feedback on your products. Also, Rating-Widget will raise the incoming search traffic with Rating Rich Snippets to beautify your SERP(Search Engine Results Page) impressively. As a result, your store will get more potential customers and the revenue will be boosted constantly. Especially, this app introduces two helper client-side methods: RW.optIn and RW.optOut to leverage those with your cookies consent opt-in/out logic. Instead of storing IPs, Rating-Widget store anonymized IPs – a non-personal data to be the identification method for an opted-out visitor.
All in all, Rating‑Widget: 5‑Star Reviews appliance offers Shopify users 7 days to use these optimal utilities freely!
Features Highlights
Increase shoppers trust by crowd-sourcing product ratings
Increase incoming search traffic with Rating Rich Snippets
Boost your CTR as well as your sales
Introduce two client-side helper methods
Store anonymized IPs – a non-personal data
Price: Free plan available. 7-day free trial
Rating: 4.3 / 5
#3 Excel-like Product Manager by Holest Engineering
Developed by Holest Engineering, Excel-like Spreadsheet Bulk Product Manager is an app that allows the users to manage their products by using an Excel-like interface.
Excel-like spreadsheet interface provides you with rich filter and data edit options to constantly locate and alter any product property or meta. Moreover, this app offers you custom CSV/XLSX exporting to export meta fields of your products. By using smart import with preview, users can verify a great deal of input file formats. Excel-like Spreadsheet Bulk Product Manager is the app that gives the best interface for editing product or variant meta fields. Meta-fields are important for every shop that sells products having multiple lines of specification properties, like computers. Excel-like Spreadsheet Bulk Product Manager gives the best interface for the edit of product or variant meta fields to sell products effectively. Provided with basic filtering options, users can easily manipulate some simple text, some drop-downs, and responses to numeric properties.
Shopify users can set up and activate successfully Excel‑like Product Manager program with no cost!
Features Highlights
Allow making clear and easy online editing
Provide Custom CSV/XLSX exporting
Offer smart import with preview options
Enable to edit product and variant meta fields
Apply mass actions to a filtered set of products
Price: Free. Additional charges may apply
Rating: 4.1 / 5
#4 Products Assistant by Zetya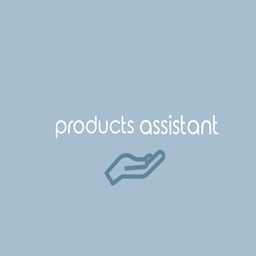 Inventory management is becoming more and more important for online shops because it can help to increase clients' trust and keep them returning. Keeping up with the trend, Product Assistant offers e-stores with great features. First and foremost, Product Assistant synchronizes inventories across bundles or combos. It means that you can update the product introduction and price for three relevant products together on different online markets. Furthermore, the app will send emails to managers to inform you about goods with low stock. Second, shop's admins are able to hide and display items based on remaining products. Items will be automatically hidden in case of being out-of-stock and appeared once replenishing. Last but not least, you have the right to schedule to post new arrivals by using the online calendar. You can choose the most suitable time to display your products to attract more buyers. You can use the app freely in 7 days then have to pay $7.95 per month to experience the full version.
Features Highlights
Synchronize inventories across bundle
Announce low stock to store's managers
Hide and show items based on remaining inventory
Schedule to post items by online calendar
Create membership with buyers
Price: $7.95/month. 7-day free trial.
Rating: 0 / 5
#5 ICONX- Too Many Widgets by Scorpio Lab
Personal data privacy is so important with the European region. The General Data Protection Regulation (GDPR) plays the important role in the success of online traders. ICONX Shopify app is what the store owners are looking for, especially, it is totally free and user-friendly. One of the best features from ICONX is customizable layouts that help the store owners to impress their customers at first sight with beautiful icons, displayed text, color pallets, images, etc. By the mini menu, this app also supports the visitors to buy more, which increase the sales of customers. Moreover, the admins can create the Thumb Zone Navigation Menu to collect the essential data from customers faster and easier. In addition, the Shopify stores will more trustful with Made with love and exclusively for your Shopify store. This ICONX app can integrate with other Shopify store functions that help them to work fluently to optimize the sales.
Features Highlights
Free and update lifetime
Provide one click installation
Help the customers find the top products by creating the mini menu
Integrate with Google Analytics and Google Ads
Support to collect the information of customers quicker and easier
Price: Free plan available. 15-day free trial.
Rating: 0 / 5
#6 Livify Live Visitors Widget by Comcode
Developed by COmcode, Livify: Live Visitors Widget helps to optimize conversion rates and achieve more sales by showing the number of visitors on your product page.
Firstly, Livify creates a sense of trust in your visitors by creating a feel of a popular store. Live Visitors Widget raises the conversion rate by displaying the number of visitors on your product page. This app automatically shows problems of the number of visitors– below your Add to Cart button. Conveniently, you don't need any coding skills to set up this user-friendly program. It's completely compatible with all Shopify themes. Livify offers a variety of customization such as Font Type, Font Size, Font Color, Background Color, Time frames.
All in all, Livify provides Shopify users a 5-day free trial to experience these highlight features.
Features Highlights
Build trust by creating a feel of popular store
Display the number of visitors on your product page
A solution for new stores with a small amount of real-time traffic
Automatically show the matter of the number of your visitors
Simple setup and complete customization
Price: $6.99/month. 5-day free trial
Rating: 3.4 / 5
#7 Snow Notification Widget by Beans
Snow · Notification Widget developed by Beans helps to engage with your customers with a real-time and user-friendly notification system.
Firstly, Snow Notification Widget allows users to raise the conversion rate by using targeted messages to convert visitors into customers. With a view to promoting your revenue, this app is set up to provide visitors with a lot of useful information such as GDPR, free shipping as well as display coupon code message at the ideal time to encourage them to do their purchase more constantly. Moreover, by using Snow Notification Widget, you can engage with existing customers when they are on the cart page and accelerate the buyer journey by delivering the suggestions to the right customer based on browsing habits. Customers are provided notifications of new products, services at the right time to boost their purchasing effectively. As well, you can easily customize the content of each notification with your unique brand layout.
All in all, Beans offers Shopify Users this wonderful program freely to make use of the above functions for your stores!
Features Highlights
Use targeted messages to increase the conversion rate
Provide visitors information of GDPR
free shipping
Display coupon code message at the ideal time
Make a suggestion for customers based on browsing habit
Customize the content and layout of each notification
Price: Free
Rating: 0 / 5
#8 Product Explorer by Workbench360
Developed by Workbench360, Product Explorer is designed as an all-in-one platform to make product management a simple and easy task aimed at promoting the revenue.
With this app, users can easily filter and edit all product information displayed in one view. Besides, Product Explorer helps to manage the product data effectively to save your time by concentrating on your precious time on marketing and selling products. As well as, you are also provided powerful Image Management with a selection to upload product images from file folder and websites. Conveniently, Product Explorer offers users various smart filters to specify the product list in real-time. Last but not least, multiple-store supports are integrated on one browser with particular subscriptions.
All in all, Product Explorer program is designed to be an all-in-one workbench to manage your products effectively with a few clicks. Workbench360 offers Shopify users a 7-day trial to experience these outstanding functions of this app!
Features Highlights
Present all product criteria in one view
Easily filter and edit all products
Manage the product data effectively
Offer smart filters to specify the product list
Integrated multiple-store support on one browser
Price: $9.99/month. 7-day free trial
Rating: 5 / 5
#9 Bulk Manage Product by Pluginappstore
Bulk Manage Product is a smart solution for better and more effective Shopify product management. It saves your time from repetitive manual tasks so that you can focus on your business and your customers.
Bulk Manage product is a simple yet powerful app to batch edit your products when it can operate one thousand or more products at a time. You may filter the products you want to edit based on its collection, product type, vendor, description, tags, and more. More than one modification configurations can also be applied. For example, you can both change the inventory and price of a skirt at the same time. Moreover, you will have the ability to set up a specific amount of time when the products are modified. After that fixed time, your products on Shopify would return to the original state. This is especially useful for sales or promotional events. Finally, in case you have changed your mind or you found a mistake with your modification, no worries since you can find backup versions within 30 days and restore the changes with one click.
Flexibility and simplicity are the aims of Bulk Manage Product when the product team brings this app. Try using it today and you will start wondering why you did not find it earlier.
Features Highlights
Batch edit thousands of product at a time
Filter products to modify
Add multiple modification configurations
Setting specified time to execute and restore
Revert file with one click
Price: Start from $6.99/month.7-day free trial.
Rating: 4 / 5
#10 Price Beater by Space Squirrel Ltd.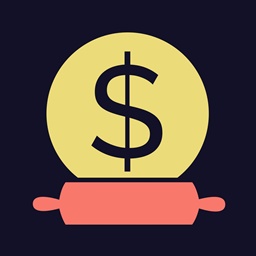 Price Beater app was developed with the best Shopify experts, which makes this app become an effective solution for multi-purposed Shopify stores. Moreover, with the most useful tools, this Price Beater app can help the store owners gain the competitive advantages to succeed in the Shopify marketplace. Especially, the users can have detailed information about what price and the competitors they are beating via notification emails. Then the store owners can immediately send the customers the acceptance or reject about their price from the admin's backend. In addition, by creating a discount link, this app motivates customers to by more with their expected prices in several clicks. Especially, by an elegant pop-up, this app can collect the customer's contacts for further sales in the future.
Features Highlights
Enable notifying to admins about competitive price changes via emails
Provide a price match guarantee
Allows to deal with all visitor's price concerns
Easy to edit pop-up message
Support to response to the Offers from customers
Price: $9.99/month. 14-day free trial.
Rating: 4.7 / 5
#11 ICONX- Too Many Widgets by The Scorpio Lab
ICONX developed by The Scorpio Lab will condense all your annoying widgets into "1" powerful icon to boost your conversion rate.
ICONX is created to integrate functions of all your apps into a "1" powerful icon to eliminate the clutter as well as increase your conversion rate and satisfy users. Moreover, this program also creates a quick mini menu to help customers find top information. As a result, the revenue of your stores will rise dramatically. Especially, this app provides all websites an opportunity to be GDPR compliant at no cost. The Scorpio Lab also carefully coded and designed the "Quick, Lite, Handy, Mini, Smart" Thumb Zone Navigation Menu with a view to boosting onsite marketing and connect your customers to the most important information constantly. Besides, users can customize a variety of features such as display text, color pallet, icon design, etc to make your store layout attractively!
With ICONX, Shopify users can take a 15-day trial to experience all great features freely to operate your store successfully.
Features Highlights
Increase in conversion rate by eliminating the distractions
Create a quick mini menu to find top information
Allow stores to become GDPR compliant absolutely free
Help online stores with onsite marketing
Customize a beautiful layout for your shop with various features"
Price: Free plan available. 15-day free trial
Rating: 0 / 5
Advertisement
How AVADA Commerce ranks 11 Shopify Product management apps list
These above 11 Product management apps for Shopify are ranked based on following criteria:
The ratings on $Shopify store
The app's rank on search engines
The prices and features
The app provider's reputation
Social media metrics such as Facebook, Twitter and Google +
Reviews and assessment by AVADA.io
Top 11+ Shopify Product management Apps
Special thanks to all vendors which contributed the best 11 Shopify Product management apps. We honestly recommend you to give every app above a try if possible. We create Shopify apps review series with the aim of helping Shopify online stores find the best Product management for their website. All of the information on the review (including features, description, prices, and links) is collected from the vendor's website or their own published page/ selling channels.
The list of the 11 best Shopify Product management apps is kept up-to-date on a regular basis by our team. Please feel free to reach us out if you have any questions related to this app review.
Don't see your app on the list? Wanna contribute more content to this review? Contact us
If you want to add or remove an item in the Product management list, feel free to contact us at Contact us
Find more themes, please visit our Shopify theme reviews!
People also searched for
shopify product management apps
product management apps for shopify
top product management for shopify
top shopify product management apps