Published on
12+ Best Shopify Print on Demand Apps in 2023
12+ Best Shopify Print on Demand Apps from hundreds of the Print on Demand reviews in the market (Shopify Apps Store, Shopify Apps) as derived from AVADA Commerce Ranking which is using AVADA Commerce scores, rating reviews, search results, social metrics. The bellow reviews were picked manually by AVADA Commerce experts, if your app about Print on Demand does not include in the list, feel free to contact us. The best Print on Demand app collection is ranked and result in January 3, 2023, the price from $0. You find free, paid Print on Demand apps or alternatives to Print on Demand also. The Top 50+ Shopify Free Apps for Every Store.
Advertisement
Quick Comparisons of the Best Shopify Print on Demand Apps
| Logo | App Name | Vendor | Pricing | Rating | Action |
| --- | --- | --- | --- | --- | --- |
| | AOP + Print on Demand Fulfilment & Dropshipping | alloverprint.it | Start from $0/month | 4.5/5 ⭐️ | |
| | Print on demand Dropshipping | Art of Where | Start from $0/month | 3.3/5 ⭐️ | |
| | GearLaunch ‑ Print on Demand | GearLaunch | $4.99/month. 14-day free trial. Additional charges may apply. | 3.6/5 ⭐️ | |
| | Gearment: Print on Demand | Gearment Inc. | Free to install | 4.9/5 ⭐️ | |
| | Plixpod - Print on Demand & Dropshipping | Hoplix - Definitive Platform for Marketers and Creatives | Free to install. External Charges may apply. | 4.6/5 ⭐️ | |
| | Printify: Print on Demand | Printify | Start from $0/month | 4.4/5 ⭐️ | |
| | teelaunch: Print on Demand | teelaunch | Free to install. External Charges may apply. | 4.1/5 ⭐️ | |
| | T‑Pop: Print on Demand from Europe | T-Pop | Start from $0/month | 4.7/5 ⭐️ | |
| | Two Fifteen ‑ Print On Demand | Two Fifteen Ltd | Free to install. External Charges may apply. | 4.4/5 ⭐️ | |
| | WC Fulfillment Print on Demand | WC Fulfillment | Start from $0/month | 3.9/5 ⭐️ | |
#1 AOP + Print on Demand Fulfilment & Dropshipping by Alloverprint.it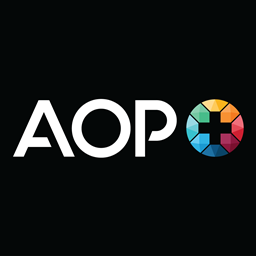 As you might not know about, AOP+ Easy Print On Demand is the world's drop-shipping. What the app can do for you is that it helps to automate the printing in less than 30 seconds. In fact, the app can do printing on demand and then drop-ship to the customers with your own brand. Unlike other sources of printing, the app can print everything, which means that it plays an important role in manufacturing the products you are selling. Your customers can get competitive prices for over-printing items of the print-on-demand services in the US, UK, and European. AOP + working process is as an order is created on your Shopify store including AOP+ products, it can be directly sent to the app, then the app helps print and deliver to your customers. You can get lots of supports since AOP+ app integrates with your Shopify store. Also, you should not forget that AOP+ app contains more than 200 premium and classic products as well as variations.
Features Highlights
Organic Print on Demand Fulfilment & Worldwide Dropshipping
Create products in seconds without required skills
Automate printing under requirements
Print any thing inside house and ship directly to customers
Sell unique items
Support over 200 premium and classic products
Price: Start from $0/month
Rating: 4.5 / 5
#2 Print on demand Dropshipping by Art of Where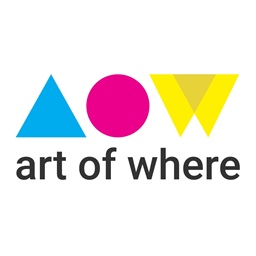 Art of Where is a Shopify platform to help create as well as printed items for your art business. You are required no fees and accounts are free and created products are unlimited. If there is no inventory available, you can orders from the app when you are making sales and you are never left with out-of-stock items. You can also set your price and decide the profit margins what the artwork requires. The products are shipped worldwide and interestingly, any orders shipped from the US and Canada to your customers can be very quick without additional fees. Besides, the app enables you to connect products in the Shopify store to the products on Art of Where for fulfilling. In case you are making a new product, you can create an item on the app and send it to the Shopify. Before publishing the products on Shopify, printed products are highly customized so that your online store can look more professional.
Features Highlights
Drop ship printed products on demand. Leggings
scarves & more
Automate fufillment to save your time
Personalize orders and develop your brands
Get your products designed within minutes
Connect existing products in Shopify
Price: Start from $0/month
Rating: 3.3 / 5
#3 GearLaunch ‑ Print on Demand by GearLaunch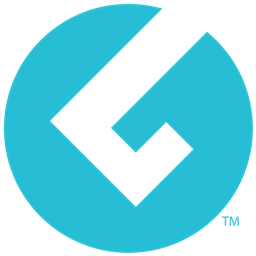 A place to sell always plays an important role in capturing customers' attention and. GearLaunch is a great choice for boutiques wishing to own amazing albums of pictures like albums of clothes to increase the number of sales. With the app, you are able to create a lot of catalogs comprised by grouping similar clothes. Users can have a magnificent experience when using directly the app's distinctive features. First, store's admin can select products to display from 50+ catalogs. It means that admins have the right to display new arrivals on the homepage to attract buyers' interest. Moreover, orders are shipped out within three days after merchants complete their fulfillment. Second, the app is available with PayPal to help foreign buyers be comfortable in the payment process. Third, GearLaunch supports direct products delivered to customers. The app offers a 14-day free trial then you pay $4.99 per month to use the full version.
Features Highlights
Select product from 50+ product lists
Ensure the pending status within 3 days
Add payment in GearLaunch Billing tab
Be available with PayPal payment
Support direct products delivery to customers
Price: $4.99/month. 14-day free trial. Additional charges may apply.
Rating: 3.6 / 5
#4 Gearment: Print on Demand by Gearment Inc.
Are you looking for a Print on Demand partner to turn your ideas into products? Gearment Fulfillment is here to get it done. Who are they? Gearment is a U.S based fulfillment company specializing in the POD industry. They provide many premium items, ranging from apparel like t-shirts, sweatshirts, or hoodies to home decor and accessories with high-quality printing and service. By choosing Gearment as a fulfillment partner, all you need to do is focus on branding, enhancing customer service, and expanding your product line, as Gearment will take care of the rest, including printing, packing, and shipping. Once your Shopify store and Gearment application are integrated, you can manage your store in a more systematic and convenient way and save a lot of time by using the automatic synchronize feature on Gearment. The automatic synchronize feature allows you to synchronize products from Gearment app to your Shopify store and synchronize orders from your Shopify store to Gearment app for fulfillment. Besides, you can also simultaneously manage many Shopify stores in just one place - Gearment.
Features Highlights
Robust production time: We keep making it faster; average time is 1-3 days.
Offering the best service with global tracked delivery and flexible shipping plans.
Friendly-user application: Easy to design and sell print on demand products.
The completed application: Automate order and tracking syncing.
Tech-savvy and knowledgeable support team: Count on us for any questions.
Price: Free to install
Rating: 4.9 / 5
#5 Plixpod - Print on Demand & Dropshipping by Hoplix - Definitive Platform for Marketers and Creatives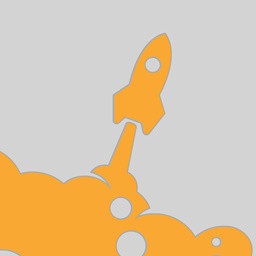 Plixpod app is known as an app to print and drop-shipping multiple products from many parts of the world. As you can see, a large number of products and printing with more than 250 variants in color and size will be provided for any users and new products keep being included monthly. In fact, all of your orders can be printed automatically as well as delivered to many countries and all shipments can be tracked with more places to follow up. Plixpod can fulfill your orders in white labels and this is known as one of the most perfect solutions for any designers, marketers, businessman, and sellers. The app, actually, is a firm based in Italy and has printed custom products for over 10 years. Take note that if you have any trouble with the app, don't hesitate to get in touch with customer care which is always available and willing to hear from you.
Features Highlights
Allow users to sell over multiple products with variants
Print orders automatically and deliver them worldwide
Provide users with order fulfillment
Require no stock inventory
Get new products updated monthly
Price: Free to install. External Charges may apply.
Rating: 4.6 / 5
#6 Printify: Print on Demand by Printify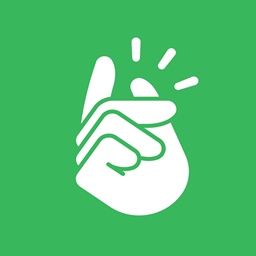 Printify is known as a powerful print on demand platform which empowers you to generate your products with the designs, description and synchronize products to your store, then process the orders as well as deal with printing, along with shipping products directly to your customers. It is estimated that more than a hundred thousand of store owners has been using Printify and there are extra advantages of the app, including multiple choices of products, automating syncing with your store or competitive product prices. In addition, the app is easy to install. All you need to do is clicking the Get button and creating an account or signing with the existing one. Next, you can opt for the products and a print provider. After uploading your expected design file in Mockup Generator, you can publish it and synchronize with your Shopify online store. Finally, you can sell your products while Printity takes care of both fulfillment and dropshipping.
Features Highlights
Create products with your designs
Synchronize products with your online store on Shopify
Take care of the fulfillment and dropshipping
Provide with competitive product prices
Easily install and use
Price: Start from $0/month
Rating: 4.4 / 5
#7 teelaunch: Print on Demand by Teelaunch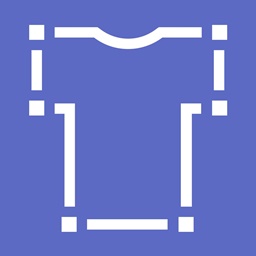 As you might not know about, Teelaunch: Print on Demand developed by teelaunch is actually a pioneer in the print on demand on Shopify. What Teelaunch can do to your store is that it helps you create unique products quickly and easily. The app can handle whatever a store owner throws at it. Also, Teelanuch can provide you with the best level of performances and quality and it is estimated that more than 20 products are already created within seconds when using this app. You can sell multiple items on Shopify store such as accessories, home commodity, wall art, jewelry, drink-ware, dinnerware, apparel, office, or all over print. Besides providing store owners with an amazing shopping experience, the app that includes its manual order toll can allow you to send it orders you might get on the Internet.
Features Highlights
Sell your products anywhere
Create your products quickly and easily
Keep the product prices low
Provide high quality and perfomances
Create amazing shopping experience
Price: Free to install. External Charges may apply.
Rating: 4.1 / 5
#8 T‑Pop: Print on Demand from Europe by T-Pop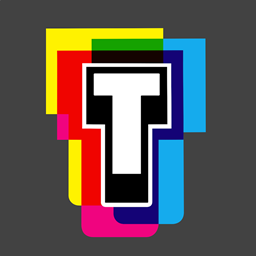 For people who are willing to start an online business without warehouses and producing process, the T‑Pop application made by T‑Pop can be your best dropshipping friend. With no label of T‑Pop displayed in your products, you can feel free to add your own label to make the products your truly property. With guaranteed print quality and fast yet neatly organized shipments with track numbers, you can satisfy your customers in every aspects. T‑Pop always tries its best to support you by adding products continuously to complete your application, but only require payment when the product is sold and every work is done, so that you can avoid all of the risks. Install T‑Pop now for free!
Features Highlights
No label displayed
Guaranteed print quality
Add products continuously for app completing
Fast and organized shipment
Payment only required when works done
Price: Start from $0/month
Rating: 4.7 / 5
#9 Two Fifteen ‑ Print On Demand by Two Fifteen Ltd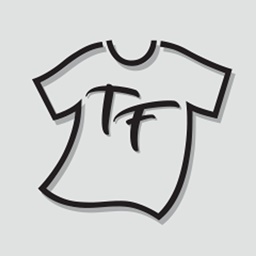 Two Fifteen – Print On Demand developed by Two Fifteen LTD is known as a print on demand and the world's drop-shipping app. With the app, you can get your orders automated because the app integrates the store, hence, your orders can be sent to the app's fulfillment team in the UK. After that, the app will handle the rest from printing to shipping and you should take a note that your orders can be fulfilled from 3 to 5 business days. You can have more than 200 products to choose from Two Fifteen, including T-shirts, Cushions, Phone Cases, Tea Towels, Photo Prints or Delivery. In addition, The average dispatch time can be up to 3 business days. Read here, you may wonder how to integrate your Shopify store with the app. All you need to do is to click Get button, sign up or log in, create or synchronize with products and finally set the payment method. If you have any issue with the app, you can connect with the app team by phone, via Live Chat on its website or emails.
Features Highlights
Print On Demand Fulfilment And Worldwide Dropshipping
Get every order highly fulfilled
Enable to print and ship orders directly to customers
Support over 200 products
Provide instant support by phone and via chat and emails
Integrate with Shopify stores
Price: Free to install. External Charges may apply.
Rating: 4.4 / 5
#10 WC Fulfillment Print on Demand by WC Fulfillment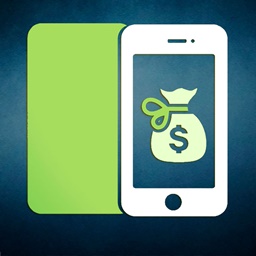 WC Fulfillment is an app which allows you to create and sell print-on-demand products. This app has some great features which can be helpful for you. Firstly, it offers a quick process of production and shipping. To be specific, the time which takes for your products to be manufactured in about two days on average. Once the orders have been fulfilled, it will be sent directly from the factory to your customers. Secondly, this app offers seller friendly prices, which means that all of the products' price is decided directly from the factory which can give you more profit per order. Thirdly, inside this app, each product will only render 3 to 5 product mockups when you upload your custom design, but it also includes links to numerous PSD Mockup files that have been created for you inside the Sellers Resource Site. Lastly, this app is free to Install, and you will only need to pay the wholesale cost of the products that you sell. Install now and experience these useful features.
Features Highlights
Create unique products
Quick production and shipping process
Upload unlimited designs quickly
Install for free
Great customer support
Price: Start from $0/month
Rating: 3.9 / 5
#11 Apliiq ‑ Print On Demand by Apliiq Inc
In this modern world, the time is actually so the Shopify buyers always want to buy in a shop where they can save their valuable time. That is the reason why the Shopify store owners should use the app that helps them to. Apliiq Inc recently has been building a chain of Shopify apps which support the Shopify store owners in dropshipping. Apliiq Dropship App is one of the best tools for online merchants to maximize the Shopify's effectiveness.
There are a ton of effective features in this app that the app users can have many business achievements. One of the best functionalities in this app is this app does not hold any inventory so that it helps the Shopify websites load fast and easily. The Shopify store owners can make a unique label for their items such as T-shirts. Moreover, if the Shopify store owners use this app, they enable focusing on other stuff instead of the shipping. Therefore, the business will be more effective. In addition, the visitors come to the Shopify shops will save a lot of time because the offers will be automatical.
By a click, it is easy to install this Apliiq to the shops. In the admin's dashboard, the Shopify store owners can link their Apliiq account with multi-purpose stores. After admins create a design on the Apliiq website, they can send them to their Shopify stores by a click. Then every order in shops will be automatically sent. Besides, the Shopify store owners can track the shippers to notify their customers.
Features Highlights
Track the information and notify to customers
Enable customizing the Hoddies
Create Private Label
Provide Pocket Tees
Liner Hoodies
Patch Beanies to create the new products
Automatically send the orders to manufactures
Price: Free to install. Additional charges may apply.
Rating: 4.6 / 5
#12 Ahrefs Site Explorer by Ahrefs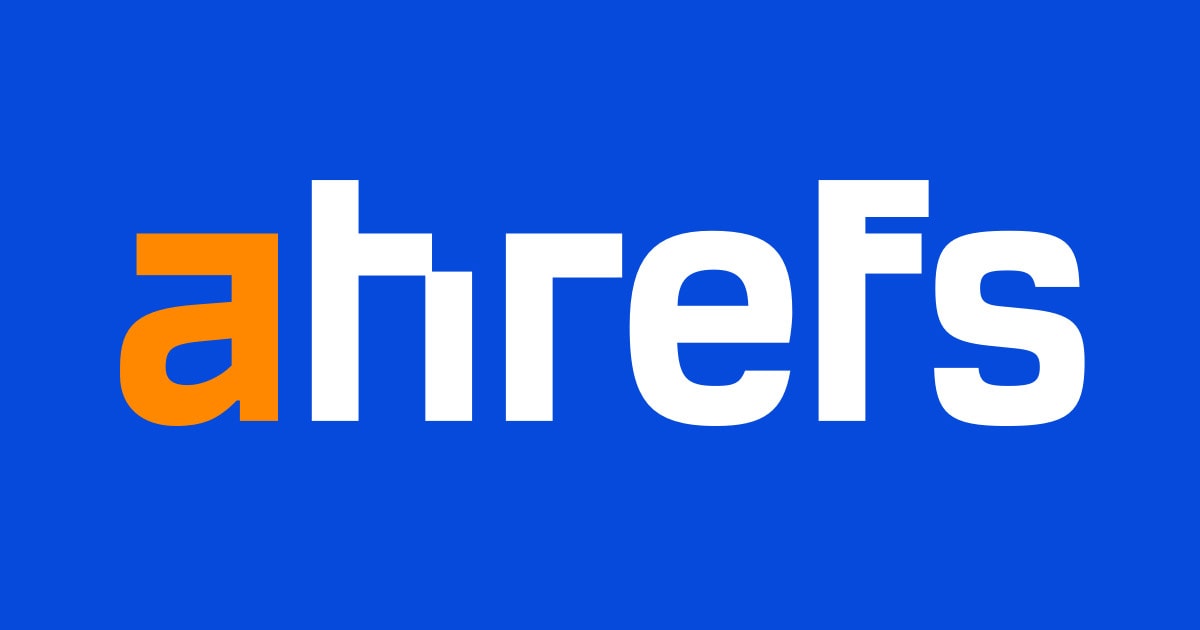 Site Explorer provides organic visitors to studies. You can see what key phrases your competitors are ranking for and which pages convey the most seek engine site visitors.
One-way link checker - See which websites hyperlink in your competitors' websites and gauge the first-class in their back-link profiles. Paid traffic research - learn whether your competition is doing paid to seek advertising and in which they funnel their paid visitors. See what keywords your competitors rank for in seek and what kind of site visitors each keyword brings them. Just enter their websites on the website online Explorer and skim the "organic search" phase of the reports.
The Site Explorer section helps you to fastly discover which pages on a goal internet site have the most one-way links and social shares. When you install this app, you will own a powerful research tool. Let's optimize your store and watch for competitors.
Features Highlights
Can search for black links
Can analyze the organic traffic
Mange to pay traffic research
Can research paid keyword
The ability to search for pages
Price: 7
Rating: 4 / 5
Advertisement
How AVADA Commerce ranks 12 Shopify Print on Demand apps list
These above 12 Print on Demand apps for Shopify are ranked based on following criteria:
The ratings on $Shopify store
The app's rank on search engines
The prices and features
The app provider's reputation
Social media metrics such as Facebook, Twitter and Google +
Reviews and assessment by AVADA.io
Top 12+ Shopify Print on Demand Apps
Special thanks to all vendors which contributed the best 12 Shopify Print on Demand apps. We honestly recommend you to give every app above a try if possible. We create Shopify apps review series with the aim of helping Shopify online stores find the best Print on Demand for their website. All of the information on the review (including features, description, prices, and links) is collected from the vendor's website or their own published page/ selling channels.
The list of the 12 best Shopify Print on Demand apps is kept up-to-date on a regular basis by our team. Please feel free to reach us out if you have any questions related to this app review.
Don't see your app on the list? Wanna contribute more content to this review? Contact us
If you want to add or remove an item in the Print on Demand list, feel free to contact us at Contact us
Find more themes, please visit our Shopify theme reviews!
People also searched for
shopify print on demand apps
print on demand apps for shopify
top print on demand for shopify
top shopify print on demand apps