Published on
7+ Best Shopify Photo editor Apps in 2023
7+ Best Shopify Photo editor Apps from hundreds of the Photo editor reviews in the market (Shopify Apps Store, Shopify Apps) as derived from AVADA Commerce Ranking which is using AVADA Commerce scores, rating reviews, search results, social metrics. The bellow reviews were picked manually by AVADA Commerce experts, if your app about Photo editor does not include in the list, feel free to contact us. The best Photo editor app collection is ranked and result in March 16, 2023, the price from $0. You find free, paid Photo editor apps or alternatives to Photo editor also. The Top 50+ Shopify Free Apps for Every Store.
Quick Comparisons of the Best Shopify Photo editor Apps
| Logo | App Name | Vendor | Pricing | Rating | Action |
| --- | --- | --- | --- | --- | --- |
| | Retail Ready Photos | Pixc | Start from $0/month | 4.8/5 ⭐️ | |
| | CutOutWiz | CutOutWiz | Free to install. Additional charges may apply. | 4.8/5 ⭐️ | |
| | PixelPhant | PixelPhant | Free to install. Additional charges may apply. | 4.8/5 ⭐️ | |
| | PixPix: Simple Image Editor | PixPix | Free plan available. 14-day free trial. | 4.7/5 ⭐️ | |
| | Photo Editor | POWr.io | Free | 5/5 ⭐️ | |
| | Swap Photo Editor | Engage Apps | Free plan available. Additional charges may apply. | 4.5/5 ⭐️ | |
| | Malabi background remover | ArtInCam LTD | From $4/month. 30-day free trial. | 0/5 ⭐️ | |
#1 Retail Ready Photos by Pixc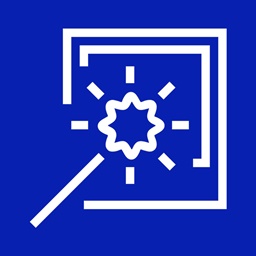 Retail Ready Photos by Pixc is an amazing app on Shopify because like its name, the app will make your product images beautiful and help them become more professional. What Retail Ready Photos By Pixc can do for you is it can assist in promoting your online sales conversion. It provides your store with a new look covered with white backgrounds as well as touch-ups. In addition, every single moment is precious so this app can save your time by just editing your photos within24 hours. Another key feature is it costs effectively. All you need to do is, first, take photos of your products and choose which one you will upload on the app via Dropbox or your personal computer. After that, the image is ready to be back in your inbox in less than 24 hours and this means that you can sell them sooner. With 5 images for free today, you had better try this app without worrying about anything.
Features Highlights
Boost your online sales
Deliver fastly
Cost effectively
Easily set up and use
Sell your products sooner
Price: Start from $0/month
Rating: 4.8 / 5
#2 CutOutWiz by CutOutWiz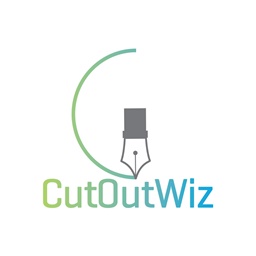 If you are looking for an app that helps you improve the quality of your images, CutOutWiz is the one you need. This tool provides you with any image editing you need and returns a professional look in 12-18 hours. Particularly, it offers services on background removal, color correction, retouching, clipping path, ghost mannequin, manipulation, image masking, shadow creation and raster to vector. As your photos are optimized and edited, it helps your store to load faster and you can save time managing pictures manually. The user interface is very friendly that you just need to choose an image from the Photo Gallery in the app and specify your needs for photo editing. After 12-18 hours, the app will inform you of completing edited images and you can select "Replace" to use the newly edited photo instead of the old one.
Features Highlights
Provide shop owners with professional image editing in 12-18 hours
Support of removing photo's background
Color correction is available
Store photos privately and securely
Receive notification of completing edited pictures
Price: Free to install. Additional charges may apply.
Rating: 4.8 / 5
#3 PixelPhant by PixelPhant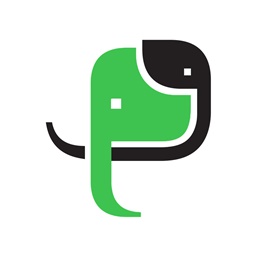 PixelPhant is a tool which provides you with professional photo editing for your Shopify store page. Specifically, it can add your favorite background color or shadow effect, cropping your images. It can also help retouch the picture when there is scratch, damage, etc. on your goods during the photoshoot. Moreover, you will receive the images within 24-48 hours via your inbox in any format you want. This software supports users of exporting many kinds of picture files, such as JPG, PNG, etc. then you can have more selection to choose. Besides, it is simple to use this app as well. After installation, you just need to specify your desire for photo editing then upload the images and wait to review the returned products. You can use the free trial for the first 3 photos to experience the features of this app and pay $0.8/image for later uses.
Features Highlights
Help to edit photos professionally
Deliver the image within 24-48 hours
Charge-free for the first 3 pictures
Available to review the quality of the adjusted images
Allow users to choose the format for edited files
Price: Free to install. Additional charges may apply.
Rating: 4.8 / 5
#4 PixPix: Simple Image Editor by PixPix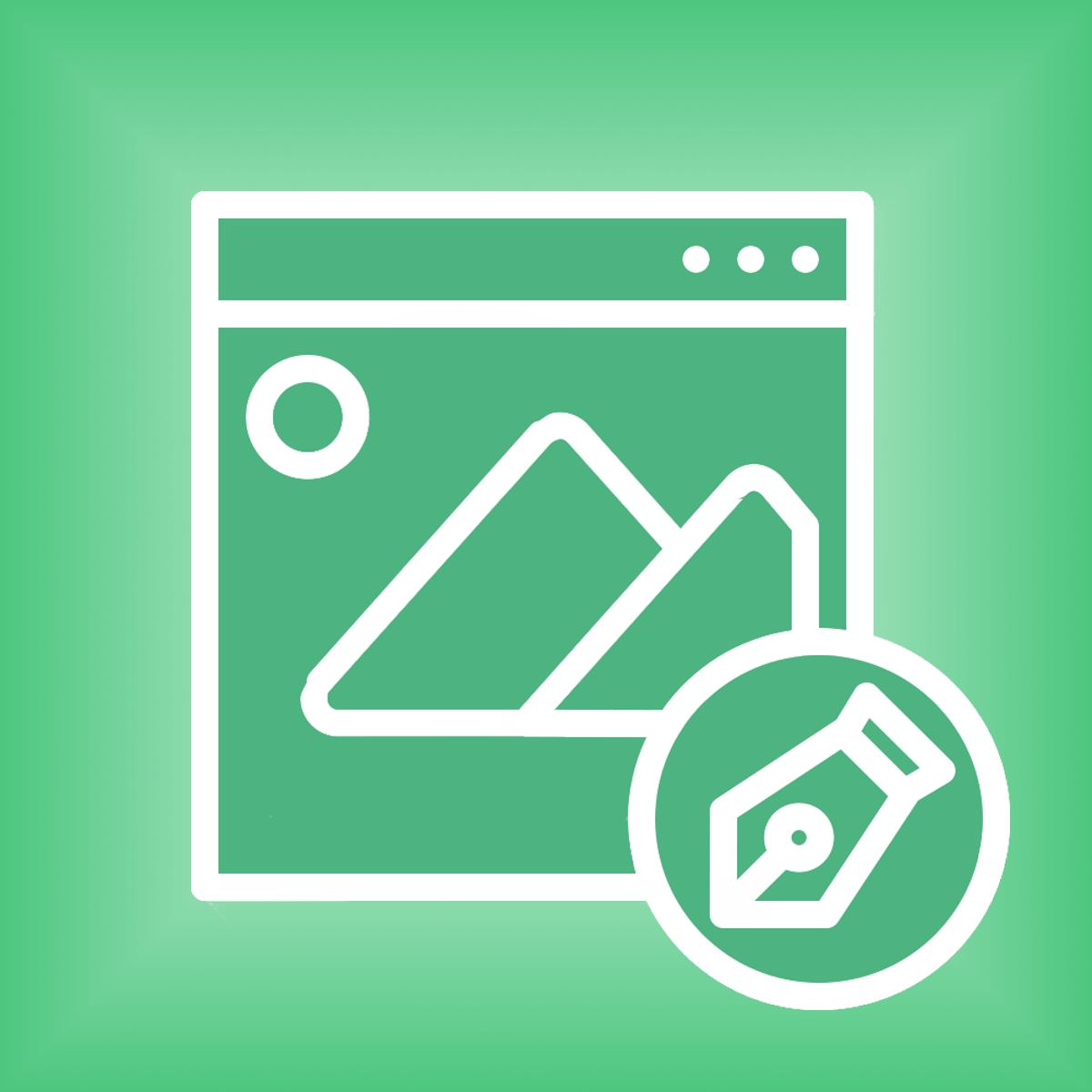 The Shopify store owners who are looking for a tool to change their product's lookings will satisfy with this Shopify app by PixPix. Developed by the best team in PixPix, this Simple Image Editor app brings the most helpful features to any Shopify stores. Especially, in the competitive markeplace as Shopify, this app will make the shops more professional and attractive to customers.
By the multiple features from the PixPix apps, the Shopify store owners are easy to edit their product images within minutes. The image editor is also user-friendly so the app users just need some simple steps to edit them automatically. Moreover, there is an intuitive interface that allows admins to search for their products quickly from their lists based on the keywords. In addition, this app helps the users to save a lot of time by solving a bulk of images at once. From the Shopify admins sections, the Shopify store owners can manage all the photo's details.
With other functionalities of the PixPix apps, Shopify admins enable integrating with the links so that they can directly encourage their customers to access more about their products. Furthermore, the Shopify store owners have another option to resize their images without changing the entire images. Besides, it is easy for them to change the colors as well as lighting, for example, the users can change their photos into black and white.
In conclusion, this PixPix app is a helpful tool for any Shopify store owners to maximize their appearances and to increase the customer's retention.
Features Highlights
Simplize interface to search for the products
Support to search the products via keywords
Provide a tool to crop
resize multiple images
Easy to manage the details of images on the Shopify admins sections
Allow to access to Shopify product view
Price: Free plan available. 14-day free trial.
Rating: 4.7 / 5
#5 Photo Editor by POWr.io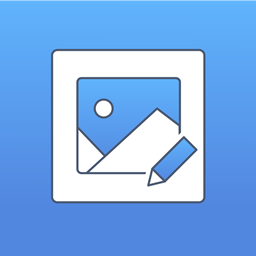 The Shopify market is very attractive with the involvement of millions of online stores. Therefore, the store owners need to empower their shops with a powerful app to attract their customer's eyes with stunning product images. The POWr Shopify app which is not only easy to install but also effective to boost the sales. Just by a click, the installation is automatically done. By clicking on the green 'GET' button, the online sellers can create their own Photo Editor for their page. Especially, all the images will be displayed with multiple and stunning animations. From better shopping experiences, the customers would be expected to purchase more. Therefore, it is easy for users to increase their sales dramatically.
Features Highlights
Enable editing whatever admins want
Eliminate the refunds by the customer's agreements
Automatically update after a paid month
Allow setting link behavior to redirect customers on click
Support to integrate with the GDPR to keep shop in safe
Price: Free
Rating: 5 / 5
#6 Swap Photo Editor by Engage Apps
In the Shopify marketplace, there are millions of potential customers searching for their products. There are different ways to attract the visitors coming to the shops, but one of the best methods to impress the customers is the product's images. The stunning and perfectly displayed products will encourage any customers to make purchases. However, it is not manual to make these beautiful performances, it is necessary for the Shopify store owners to use a Shopify app to support their images. The Swap Photo Editor app of Engage Apps Agency will be the best tool to erase logos and backgrounds on the photos.
The photo galleries with thousands of images will be the valuable source to impress the customers, however, almost of Shopify store owners are not using them effectively. Therefore, it is necessary for them to make them more beautifully and suitably with their websites. For the beginners, this app is easy for the app users to edit and crop their photos with expected ratio. The Shopify store owners enable adding any texts or logos into their product's photos. Moreover, it also allows users to remove any watermarks or backgrounds easily and quickly. These activities will encourage SEO effectively,
In addition, it is possible for the app users to swap their images into the URL link so that the app users can list down their photos. Besides, the Shopify sellers can transfer the variants or any alt-texts to the new photos.
Features Highlights
Allows the users to crop or resize any images
Support to remove any watermarks or backgrounds
Enable adding texts and logos in the photos
Easy to choose multiple photos and edit them all in one click
Integrate with SEO Images
Price: Free plan available. Additional charges may apply.
Rating: 4.5 / 5
#7 Malabi background remover by ArtInCam LTD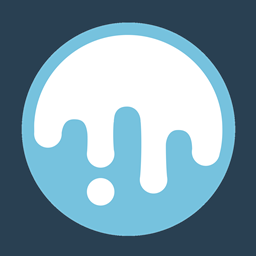 Malabi background remover, which is developed by ArtInCam LTD, is believed to be one of the best apps for your store. This app provides you with numerous helpful widgets to remove the background of the item picture. By doing this, your customers tend to make the right decision to buy the products they love. They won't pay attention to the eye-catching background and they just need to focus on your item. Hence, the appearance and quality of your products are what clients concern the most. Especially, this app offers your online store professional clean look of a high-end marketplace. This app has two tools for you to customize the background. The first one is that you can decide the background to be transparent or white. Another one is that you can select between with or without shadow. Let this app be your powerful background remover now.
Features Highlights
Turn background into a clear white one
Help clients make the right decision
Offer professional clean look of a marketplace
Offer transparent or white background for you to choose
Allow you to select between with or without shadow
Price: From $4/month. 30-day free trial.
Rating: 0 / 5
Advertisement
How AVADA Commerce ranks 7 Shopify Photo editor apps list
These above 7 Photo editor apps for Shopify are ranked based on following criteria:
The ratings on $Shopify store
The app's rank on search engines
The prices and features
The app provider's reputation
Social media metrics such as Facebook, Twitter and Google +
Reviews and assessment by AVADA.io
Top 7+ Shopify Photo editor Apps
Special thanks to all vendors which contributed the best 7 Shopify Photo editor apps. We honestly recommend you to give every app above a try if possible. We create Shopify apps review series with the aim of helping Shopify online stores find the best Photo editor for their website. All of the information on the review (including features, description, prices, and links) is collected from the vendor's website or their own published page/ selling channels.
The list of the 7 best Shopify Photo editor apps is kept up-to-date on a regular basis by our team. Please feel free to reach us out if you have any questions related to this app review.
Don't see your app on the list? Wanna contribute more content to this review? Contact us
If you want to add or remove an item in the Photo editor list, feel free to contact us at Contact us
Find more themes, please visit our Shopify theme reviews!
People also searched for
shopify photo editor apps
photo editor apps for shopify
top photo editor for shopify
top shopify photo editor apps