Published on
10+ Best Shopify Messenger Popup Apps in 2023
10+ Best Shopify Messenger Popup Apps from hundreds of the Messenger Popup reviews in the market (Shopify Apps Store, Shopify Apps) as derived from AVADA Commerce Ranking which is using AVADA Commerce scores, rating reviews, search results, social metrics. The bellow reviews were picked manually by AVADA Commerce experts, if your app about Messenger Popup does not include in the list, feel free to contact us. The best Messenger Popup app collection is ranked and result in March 16, 2023, the price from $0. You find free, paid Messenger Popup apps or alternatives to Messenger Popup also. The Top 50+ Shopify Free Apps for Every Store.
Quick Comparisons of the Best Shopify Messenger Popup Apps
| Logo | App Name | Vendor | Pricing | Rating | Action |
| --- | --- | --- | --- | --- | --- |
| | Recart FB Messenger Marketing | Ghostmonitor Inc. | $29/month. 28-day free trial. Additional charges may apply. | 4.8/5 ⭐️ | |
| | SMS Marketing Automation | MessageMedia | Free to install. Additional charges may apply | 4.4/5 ⭐️ | |
| | Facebook Messenger Marketing | ShopMessage | $99/month. 28-day free trial. Additional charges may apply. | 4.3/5 ⭐️ | |
| | Facebook Live Chat | SeedGrow | Free | 1.3/5 ⭐️ | |
| | Popup | Email Pop Up & Sign Up | POWr.io | Free | 4.4/5 ⭐️ | |
| | Messenger Chatbot Marketing | Akohub | Start from $0/month | 5/5 ⭐️ | |
| | Promotion Popup | Secomapp | Free | 4.7/5 ⭐️ | |
| | SMS + FREE Facebook Messenger | LaraLancer | Start from $0/month | 4.7/5 ⭐️ | |
| | Exit Intent & Messenger Popups | OptiMonk | From $29/month. 14-day free trial. | 4.9/5 ⭐️ | |
| | Messenger channel | Shopify | Free | 3/5 ⭐️ | |
#1 Recart FB Messenger Marketing by Ghostmonitor Inc.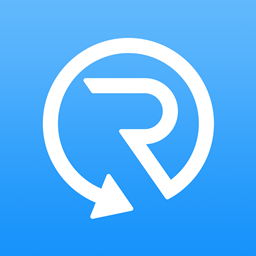 Recart Messenger Marketing, which is designed by Recart, is one of the greatest Facebook Messenger marketing & abandoned cart apps. With Recart Messenger Marketing, you are allowed to send Automated Messenger campaigns including abandoned cart reminders, order receipt, fulfillment notification, welcome message and the up-coming purchase follow-up. Moreover, this application helps to engage your subscribers with high open rates by notifying your customers about your latest news and increase interaction with customers; therefore, your conversion rates are boosted, and you'll be able to follow up on them on Messenger and answer their questions. In addition, Recart Messenger Marketing enables users to send pre-built, automated messages to all cart abandoners to encourage them to buy your product. It also makes it easier for you to grow your Messenger audience by providing tools to convert your visitors into subscribers. The subscription is easy to follow and no email needed, the only thing your customers need to do is approving a checkbox. All in all, Recart Messenger Marketing has great features which are easy to use and simple to set up. Get it now to experience all the benefits it provides!
Features Highlights
The Facebook Messenger Marketing & Abandoned Cart App
Drive back cart abandoners by sending Automated Messenger campaigns
Provide tools to turn your visitors to subscribers
Fasten subscribers with insane open and click rates
Remind customers who abandoned thing in their cart
Integrate with Wheelio
Optimonk
Privy
Justuno
Facebook Messenger
Personizely
Price: $29/month. 28-day free trial. Additional charges may apply.
Rating: 4.8 / 5
#2 SMS Marketing Automation by MessageMedia
SMS Marketing Automation, which is by MessageMedia, is also an important app recovering abandoned Cart and boom your store's revenue.
Being optimized as the greatest marketing automatic strategy, SMS Marketing Automation has greater direct-attach and higher read rates than other formats. In detail, it allows you to text message your customer mechanically anytime a shopper abandons their cart. That leads to a considerable increase in lost sales and ROI. Moreover, you are able to manage all opt-out requests cause we have GDPR compliance and satisfaction of the Australian Privacy Act. Further, you are allowed to send and receive messages not only in your country but also in other countries in the world. Also, you are more likely to read and respond to customers' replies just right in your own message inbox. Finally, SMS Marketing Automation separates messages with merge tags to fit with each of your customer name, coupon code & store URL.
So with this app, you can create a great campaign for products you sell. Install it, and you will receive more.
Features Highlights
Text message your customer mechanically
Capable of handle all opt-out requests
Send & receive messages out of a country
Create your own message inbox to read and respond to customer replies
Separate messages with merge tags
Price: Free to install. Additional charges may apply
Rating: 4.4 / 5
#3 Facebook Messenger Marketing by ShopMessage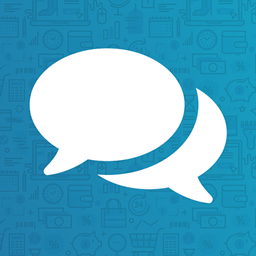 With the growth of the Facebook Messenger, it is necessary for the Shopify store owners to empower their shops. Such as one of the best app for the Shopify stores, Facebook Messenger Marketing app which has a variety of effective features is the solution to boost the sales and marketing campaign through the. By the high-tech engines for Shopify, this app will provide a tool that brings an abandoned cart automation on Facebook Messenger to minimize the lost. Moreover, all your products will be displayed with the best performance by the responsive feature. In addition, this app also allows the store owners can maximize their e-commerce revenue by increasing the conversation rate. The customers will be more satisfied because you can recommend them a menu that shoppers can purchase while chatting with you. Last but not least, ShopMessage is totally easy to install and use with simple steps, so the users can manage the store without much knowledge about coding.
Features Highlights
Support the Add to Cart button
Encourage to recover lost revenue
Create the conversation many
Encourage the automatic installation
Support the Sales effectively
Price: $99/month. 28-day free trial. Additional charges may apply.
Rating: 4.3 / 5
#4 Facebook Live Chat by SeedGrow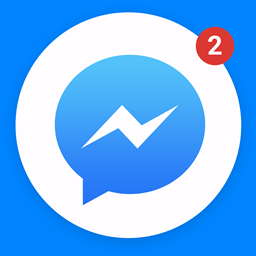 Facebook is getting more and more popular in the world with millions of users, which makes it become a lucrative market for any online sellers. The Live Chat Shopify app which is developed by SeedGrow is an effective solution for any Shopify store owners to approach a number of potential customers on Facebook. By integrating the stores with Facebook Messenger, this app allows online merchants to easily contact visitors or keep their information for future communication. Moreover, the store owners can add the Facebook chat button text on the website, by which the customers can be supported anytime they want about their expected products. Especially, the shop owners can personalize their Facebook live chat with custom images, customizable sizes, chat icons, etc. Therefore, the online sellers can maximize their sales and increase the convention with this app.
Features Highlights
Enable saving the unlimited chat history
Provide the unlimited bandwidth
Automatically speech recognition
Easy to multiple chat at the same time
Support to integrate with Facebook Messenger
Price: Free
Rating: 1.3 / 5
#5 Popup | Email Pop Up & Sign Up by POWr.io
Popup-Easy Free Popup is an app designed by POWr.io with a view to creating stunning popups to retain customers and boost conversion rate. With a host of advanced features, Popup - Easy Free Popup helps online store onwers convert visitors into potential customers through various kinds of popups. For example, you can offer special discount codes or promotions with a custom call to action button to redirect users to your sales page. This not only helps improve customers' shopping experience but also gets your sales information reach the right customers. From that, customers may be encouraged to make a purchase and cart abandonment rate would be reduced. Furthermore, you can collect invaluable leads from customers with a survey popup or clickable images to improve your store site, products and services. And if you have difficulty in using foreign language, do not worry because Popup-Easy Free Popup supports text in any language. So why not have this cool application installed before Cyber Monday to get it free forever!
Features Highlights
Popup survey to collect valuable feedback
Promote flash sales with a coundown timer
Fully customizable popups
Text supported in any language
Quick and free customer support
Price: Free
Rating: 4.4 / 5
#6 Messenger Chatbot Marketing by Akohub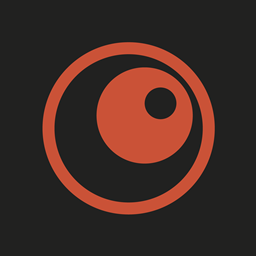 Messenger Chatbot Marketing by Akohub is a Shopify app designed to help you turn store visitors into customers by linking Facebook Messenger chat with your store website. You could also use Messenger Chatbot Marketing to create your store's Facebook Messenger chatbot. The app saves your and your customers time significantly with immediate automatic replies to customers' messages. Having the app installed and you will be able to cut down on a large amount of time and money on customer service. Plus, your customers would receive answers immediately after they send their questions. Moreover, the app could be used to offer customers exclusive product discounts, as well as showcase the products to customers and let them place orders right within Facebook Messenger. The best thing is that, the app offers a free plan version. So what are you waiting for?
Features Highlights
Deliver exclusive product promotions
A-few-click Messenger Chatbot set up
Cut down on time spent on customer support
Save customers time
No coding knowledge required
Price: Start from $0/month
Rating: 5 / 5
#7 Promotion Popup by Secomapp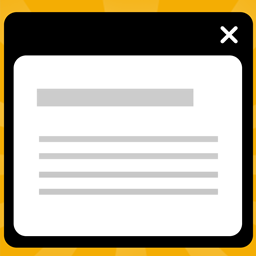 Created and introduced by Secomapp, Promotion Popup is an inexpensive tool to convert more of traffic into customers and boost sales effectively. Promotion Popup allows you to take complete control over your popups so you can flexibly set a time or place for your popup to appear or disappear. For instance, you can place a promotion tab in the corner of the screen so that customers can take and use coupon anytime, which helps improve customers' shopping experience and increase the chance of their making a purchase. Promotion Popup also helps you create popup as per you requirements using the perfect bundle of useful popup templates, contributing to growing subscribers list, reducing abandoned carts and so on. Especially, this amazing app also enables you to target customers by displaying popup for particular customers on your email list, which makes your promotion campaign more effective because your product reach the right people who are in need of it. Install it now and use it free forever!
Features Highlights
Increase conversion rate
Target customers and increase effectiveness of promotion campaign
Various types of popup
Popups are fully customizable
Free to install
Price: Free
Rating: 4.7 / 5
#8 SMS + FREE Facebook Messenger by LaraLancer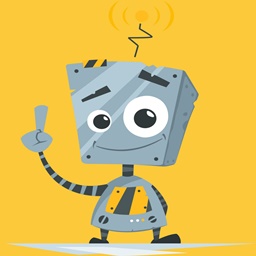 To provide the best solution for the Shopify store owners, the SMS + FREE Facebook Messenger was invented with the most useful features. With totally Free and user-friendly tool, this app allows the users to download and use with very simple steps. Moreover, it is an fully automated and customizable app, so the store owners can design their own stores with the best themes. Besides, the SMS + FREE Facebook Messenger app also integrates with multiple tools such as Facebook messenger and SMS notifications on Shopify. Therefore, it can empower your store and attract more customers in different countries. In addition, by recovering abandoned carts, this app is so helpful to increase your sales as well as remind your customers. Finally, it is totally useful for you when you want to send promotions to your customers.
Features Highlights
Fully automated design with SMS and FB Messager
Send SMS and Messenger notifications to customers when they abandon their cart
Customize the menu on Messenger easily
Enable sending the discounts through messages and SMS
Provide countdown bar
Price: Start from $0/month
Rating: 4.7 / 5
#9 Exit Intent & Messenger Popups by OptiMonk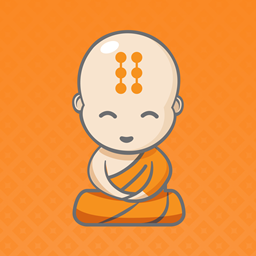 OptiMonk Exit & Retarget Popup designed by OptiMonk is an app which allows you to retarget your visitors with exit-intent popups. This app offers various useful features. Firstly, Onsite retargeting provides you a powerful and simple way to convert more visitors to buyers and also build your email list. Whenever a visitor is going to leave your website without buying anything, a popup will appear with a very appealing special offer. By using the exit intent technology, you would get a second chance to convince your visitors. While some of these visitors will buy immediately, others will get the newsletter first. And because you have collected their email addresses, you can communicate with them directly anytime you want to turn them into customers later. Install now and try out the free 14-day trial with the basic package and see how OptiMonk's exit-intent popups can get you more conversions.
Features Highlights
Drive immediate sales
Build the email list
Reduce cart abandonment
Improving customers experience
14-day free trial
Price: From $29/month. 14-day free trial.
Rating: 4.9 / 5
#10 Messenger channel by Shopify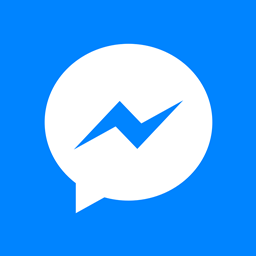 Facebook Messenger is considered the best channel that any Shopify store owners want to connect with their potential customers. By this Messenger Channel app the users can add their products to any browses. Therefore, it is totally easy for the users to use Messenger to maximize their revenue. Moreover, this app allows the shop owners to attract more customers to their websites and make purchases. The customers will be impressed with your store performances because of all the customizable tools. In addition, you also can track any buyers and Facebook sales by using the sales channels. Finally, there is a button called Message Us that helps your customers to contact and make comments about your products, therefore, you can optimize the customer satisfaction.
Features Highlights
Increase the sale with Messeger
Update the customers automatically
Provide the Add the Message Us button
Fulfill Messenger orders
Track the sales effectively
Price: Free
Rating: 3 / 5
Advertisement
How AVADA Commerce ranks 10 Shopify Messenger Popup apps list
These above 10 Messenger Popup apps for Shopify are ranked based on following criteria:
The ratings on $Shopify store
The app's rank on search engines
The prices and features
The app provider's reputation
Social media metrics such as Facebook, Twitter and Google +
Reviews and assessment by AVADA.io
Top 10+ Shopify Messenger Popup Apps
Special thanks to all vendors which contributed the best 10 Shopify Messenger Popup apps. We honestly recommend you to give every app above a try if possible. We create Shopify apps review series with the aim of helping Shopify online stores find the best Messenger Popup for their website. All of the information on the review (including features, description, prices, and links) is collected from the vendor's website or their own published page/ selling channels.
The list of the 10 best Shopify Messenger Popup apps is kept up-to-date on a regular basis by our team. Please feel free to reach us out if you have any questions related to this app review.
Don't see your app on the list? Wanna contribute more content to this review? Contact us
If you want to add or remove an item in the Messenger Popup list, feel free to contact us at Contact us
Find more themes, please visit our Shopify theme reviews!
People also searched for
shopify messenger popup apps
messenger popup apps for shopify
top messenger popup for shopify
top shopify messenger popup apps