Published on
6+ Best Shopify Membership Apps in 2023
6+ Best Shopify Membership Apps from hundreds of the Membership reviews in the market (Shopify Apps Store, Shopify Apps) as derived from AVADA Commerce Ranking which is using AVADA Commerce scores, rating reviews, search results, social metrics. The bellow reviews were picked manually by AVADA Commerce experts, if your app about Membership does not include in the list, feel free to contact us. The best Membership app collection is ranked and result in March 16, 2023, the price from $0. You find free, paid Membership apps or alternatives to Membership also. The Top 50+ Shopify Free Apps for Every Store.
Quick Comparisons of the Best Shopify Membership Apps
| Logo | App Name | Vendor | Pricing | Rating | Action |
| --- | --- | --- | --- | --- | --- |
| | Bold Memberships | BOLD | $9.99/month. 14-day free trial. | 4/5 ⭐️ | |
| | Membership | AAAeCommerce Inc | $9.99/month. 7-day free trial. | 4.5/5 ⭐️ | |
| | POS Membership | Webkul Software Pvt Ltd | $9/month. 3-day free trial. | 3/5 ⭐️ | |
| | Membership | Eber | 14-day free trial, $178/month | 0/5 ⭐️ | |
| | Courses & Memberships | InflowKit | 14-day free trial, $19.99/month | 4.9/5 ⭐️ | |
| | Membership | Bold | 14-day free trial, $9.99/month | 4/5 ⭐️ | |
#1 Bold Memberships by BOLD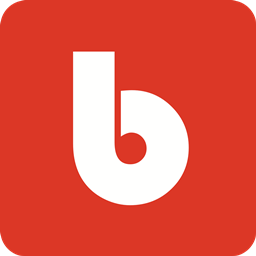 Bold Memberships, which is released by the BOLD team, is an important tool for all Shopify e-commerce administrators to change, show, or hide elements on the store based on what membership they have by adding a full-featured membership program to your store. With Bold Membership, you are enabled to run any type of membership and of course and your customers need to charge a recurring membership fee for it. There are a ton of types of membership: from the one which shows different blogs, content, or even makes changes to your site, to the basic one for offline services like piano lessons, fitness classes, and way more. In details, this application can support you to show or hide specific pages, enable blog posts, blog categories, a complete blog, display specific products or even a collection, present the prices, the "Add to cart" button, or customize the liquid templates for any page. To earn more benefits for your store site, let's give Bold Memberships a look!
Features Highlights
Run the membership program right on your Shopify store
Support various kinds of membership even it is a sophisticated one or a basic one
Hide or display specific pages
Edit content of the web to be visual to specific customers
based on their membership
Edit liquid templates to have an entirely different site for members and non-members
Price: $9.99/month. 14-day free trial.
Rating: 4 / 5
#2 Membership by AAAeCommerce Inc
Membership ‑ By AAAecommerce, which is published by AAAecommerce Inc, is a powerful assistant for all Shopify store owners who want to create a membership for the Shopify store. Membership application allows you to create unlimited membership recurring levels and you can use those membership levels to protect your pages and your collections. This app also enables you to show or hide the chosen content like pages, collection, add to cart button. In addition, you can auto-tag the members in the specific pages and collection according to their level of membership. Moreover, by using Membership, you are able to configure it to have free and paid membership. You won't have to worry about the security since the payment for paid membership will be done via Stripe. And through Stripe, you can accept one-time membership payment as the Membership application support both one-time and recurring payment. On top of that, all the payment history will be stored in the app and seen in transaction menu from the app dashboard. Explore more benefits it offers by installing Membership ‑ By AAAecommerce with a few clicks!
Features Highlights
Allow only your members to see and use protected content
Provide unlimited levels for memberships
Allow users to set free or paid membership
Support one-time and recurring/subscription payments
Archive the payment in the dashboard
Price: $9.99/month. 7-day free trial.
Rating: 4.5 / 5
#3 POS Membership by Webkul Software Pvt Ltd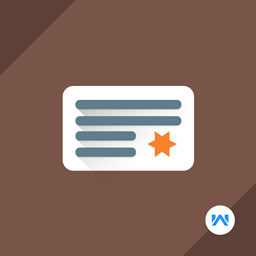 Your company wants to take advantages of membership cards to boost sale revenue? Would you like to keep customer come back? POS membership is absolutely your answer. POS membership offers a lot of amazing features. First, the app creates loyalty points to incentivize merchants to keep coming back. The app lets buyers earn points for each product and the point would be accumulated into their membership card. When their points reach a certain level, they can get discounts for later purchase. Second, POS membership allows shops' admins to update the membership status based on the point that customers collect. In additions, admins are able to set transparent regulations so that your store may not get troubles with the procedure of calculating points for purchasers. Last but not least, POS membership enables you to use mail configuration to send the latest information to customers. The trial version is available in 3 days, then you pay $9 per month to use permanently.
Features Highlights
Create loyalty points rules
Offer membership cards for merchants
Provide mail configuration
Renew memberships of members
Set clear regulations for adding points
Price: $9/month. 3-day free trial.
Rating: 3 / 5
#4 Membership by Eber
Eber- Loyalty & Membership helps you create comprehensive loyalty and membership programs. You will be able to understand more about your shoppers, reward them, and engage them to build comprehensive loyalty.
Once finishing the set-up, from the Eber admin, you can adjust your member program flexibly. Eber supports you to add a member widget to your store. With this widget, your members can check their member points, view a list of rewards, and redeem them easily.
Features Highlights
Enable member widget
Automatically capture purchases and award points to customers
Automate award redemption with one-time-use discount codes
Support one-time and recurring/subscription payments
Built-in marketing tool
Price: 14-day free trial, $178/month
Rating: 0 / 5
#5 Courses & Memberships by InflowKit
Courses & Membership by InflowKit is an effective tool to start selling courses, downloads, and memberships on your Shopify store. You can gradually release content to your subscribers, track their progress to award their achievements.
With a members dashboard, your customers can join and manage their membership more easily and conveniently. While member management for you is much effective with layouts, access control, advanced editing, etc.
Features Highlights
Members dashboard
Create complex pages with predefined page layouts
Limit page access
Create advanced content pages
Content protection
Price: 14-day free trial, $19.99/month
Rating: 4.9 / 5
#6 Membership by Bold
Bold Membership provides you one of the easiest ways to add a membership program to your Shopify store. You can run any type of membership from the sophisticated memberships that show different content, blogs on your store, or basic memberships such as a dancing class, and etc. You don't have to charge a membership fee. It's able to sell one-time or recurring memberships.
For example, you can choose to display or hide some content, pages, products, or product prices for members in the membership. If you like, you can charge for your membership by using built-in recurring payments.
Features Highlights
Show/hide member content
Built-in recurring payments
Enable custom loyalty tier for members
Provide offline or service memberships
Price: 14-day free trial, $9.99/month
Rating: 4 / 5
Advertisement
How AVADA Commerce ranks 6 Shopify Membership apps list
These above 6 Membership apps for Shopify are ranked based on following criteria:
The ratings on $Shopify store
The app's rank on search engines
The prices and features
The app provider's reputation
Social media metrics such as Facebook, Twitter and Google +
Reviews and assessment by AVADA.io
Top 6+ Shopify Membership Apps
Special thanks to all vendors which contributed the best 6 Shopify Membership apps. We honestly recommend you to give every app above a try if possible. We create Shopify apps review series with the aim of helping Shopify online stores find the best Membership for their website. All of the information on the review (including features, description, prices, and links) is collected from the vendor's website or their own published page/ selling channels.
The list of the 6 best Shopify Membership apps is kept up-to-date on a regular basis by our team. Please feel free to reach us out if you have any questions related to this app review.
Don't see your app on the list? Wanna contribute more content to this review? Contact us
If you want to add or remove an item in the Membership list, feel free to contact us at Contact us
Find more themes, please visit our Shopify theme reviews!
People also searched for
shopify membership apps
membership apps for shopify
top membership for shopify
top shopify membership apps