Published on
13+ Best Shopify Language Translation Apps in 2022
13+ Best Shopify Language Translation Apps from hundreds of the Language Translation reviews in the market (Shopify Apps Store, Shopify Apps) as derived from AVADA Commerce Ranking which is using AVADA Commerce scores, rating reviews, search results, social metrics. The bellow reviews were picked manually by AVADA Commerce experts, if your app about Language Translation does not include in the list, feel free to contact us. The best Language Translation app collection is ranked and result in June 23, 2022, the price from $0. You find free, paid Language Translation apps or alternatives to Language Translation also. The Top 50+ Shopify Free Apps for Every Store.
Quick Comparisons of the Best Shopify Language Translation Apps
| Logo | App Name | Vendor | Pricing | Rating | Action |
| --- | --- | --- | --- | --- | --- |
| | Langify - Translate multiple languages | Johannes Hodde | $17.50/month. 7-day free trial. | 4/5 ⭐️ | |
| | Localizer - Translate store in multiple languages | Localizer.co | Start from $0/month | 5/5 ⭐️ | |
| | Translate your shop GTranslate | GTranslate | Free plan available. 15-day free trial. | 4/5 ⭐️ | |
| | Panda Language Translate | Panda Apps | $7.99/month. 7-day free trial. | 4/5 ⭐️ | |
| | Quick Translate | Enoble | $4.99/month. 5-day free trial. | 2/5 ⭐️ | |
| | Weglot - Translate Your Store | Weglot | Free to install. External Charges may apply. | 4/5 ⭐️ | |
| | Easy Language Translate | JoboApps | $5.49/month. 7-day free trial. | 4/5 ⭐️ | |
| | Tantum Translate | Lovely Apps | $3.99/month. 6-day free trial. | 4/5 ⭐️ | |
| | Translate your shop ConveyThis | ConveyThis LLC | 0 | 4/5 ⭐️ | |
| | Uplinkly Language Translate | Uplinkly | 0 | 4/5 ⭐️ | |
#1 Langify - Translate multiple languages by Johannes Hodde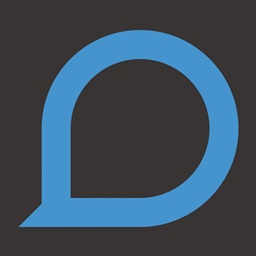 It is inconvenient that Shopify does not support multilingual storefront which may prevent your shop from expanding worldwide. Therefore, you may need an additional app to help you translate your web into other languages and Langify can be a good choice. Once you install it, you can start translating immediately without waiting for your theme to translate. This software will automatically identify the language of your visitors and redirect to their preferred one. Moreover, it supports all kind of languages and allows you to import/export the translation data into/out of your store page. However, a minus of this tool is that the checkout page and notifications cannot be translated or in other words, it will be displayed in the base language of your store. Hence, you can take a trial of 7-day to experience its service and decide to use it or not later.
Features Highlights
Detect consumer's language automatically
Support all kind of languages
Allow import/export translation file
Provide full support of SEO
Available for image translation
Price: $17.50/month. 7-day free trial.
Rating: 4 / 5
#2 Localizer - Translate store in multiple languages by Localizer.co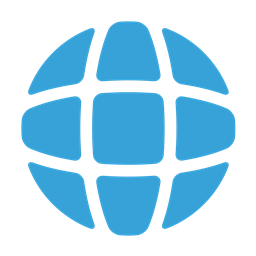 As the name of the app suggests, it may help you to localize your website in just a few minutes. This tool integrates machine and human translation for building their content. Particularly, the automatic translation can work for over 90 languages while it is 42 for human. It remains connections with more than 15000 translators all over the world that you can trust its accuracy. Another interesting point of this app is that it supports real-time currency converter then it is more convenient for your consumers and they are more likely to place an order in your store. The software also allows users to customize the widget of language and currency that you can edit it to blend with your theme. Moreover, you can get better management of the translated content by observing the reports of broken down translations then improve its quality. There are different levels of service that you can choose one that suits your purpose and condition.
Features Highlights
Automatic translation supports more than 90 languages
Connect with over 15000 translators corresponding 42 languages
Support real-time currency converter
Easy to change the setup of language and currency widget
Provide reports of all translations broken down
Price: Start from $0/month
Rating: 5 / 5
#3 Translate your shop GTranslate by GTranslate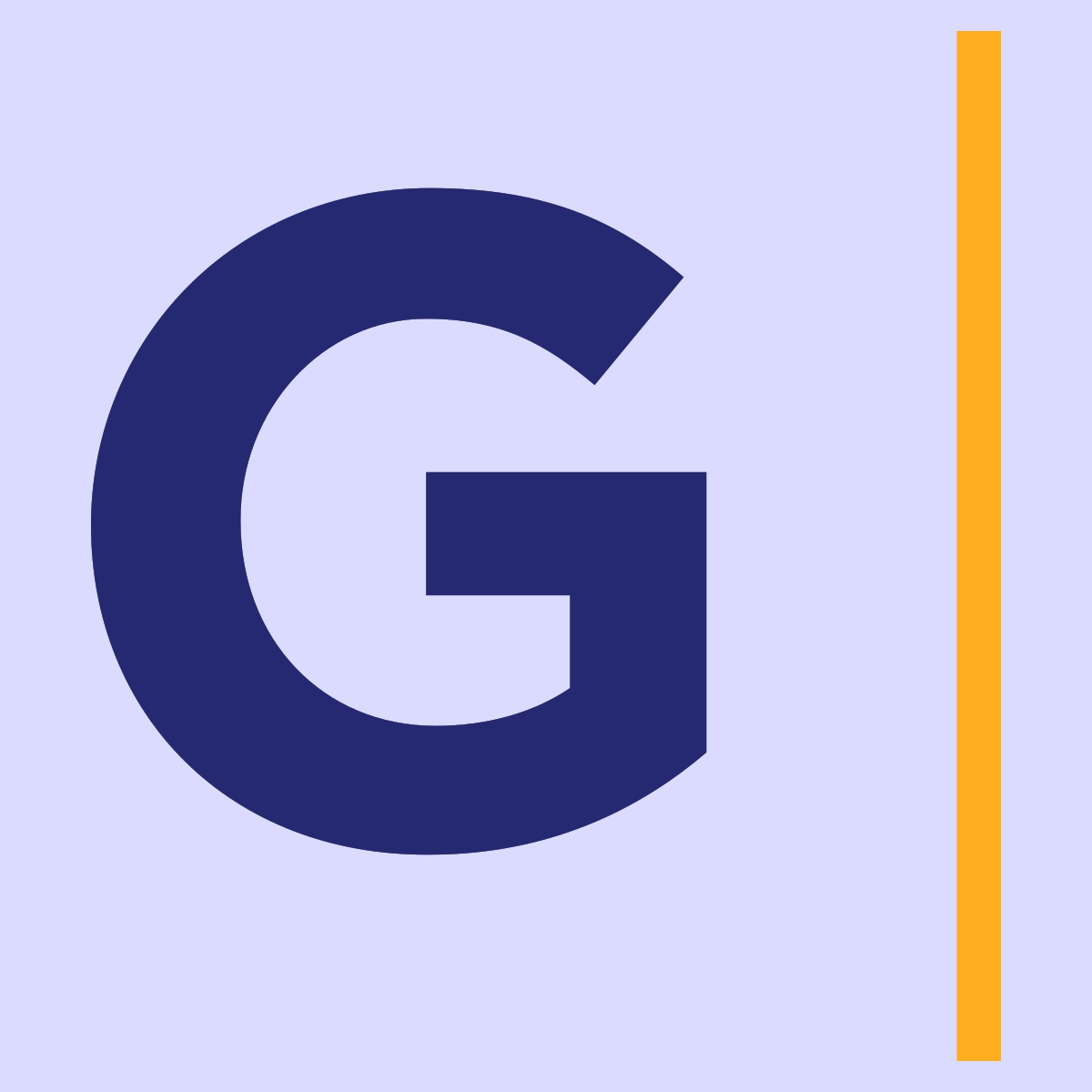 If you are looking for an app which is free-charge and provide translation service for your Shopify shop, Multilingual shop is the one that you need. With no payment, you can enjoy the service of translating your default language in up to 103 other kinds. If you want advanced features, it also offers but you have to pay an additional fee. Once you make the payment, there are more advantages that you can benefit from. Particularly, the software will support the URL translation and add sub-domain for each language used. It allows the users or shop owners to edit the translation themselves as well that you can adjust it to follow your way. Check-out page translation and even more advantages are also available in the paid version that you can take into consideration buying this one.
Features Highlights
Able to translate 103 languages
Unlimited of converted words
URL translation is available
Provide analytics data of customers' using
Support sub-domain for each language
Allow manual translation correction
Price: Free plan available. 15-day free trial.
Rating: 4 / 5
#4 Panda Language Translate by Panda Apps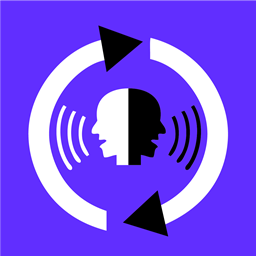 As the app name suggests, Panda Language Translate is a tool that provides translation service for Shopify online store. By using this app, you are able to translate your website into more than 100 languages immediately after the installation. It also identifies your customer's language switch into that one automatically when they access to your page. It allows the shoppers to choose the language with flag option they want to use as well. Moreover, the shop owners can edit the settings of the language to fit their theme or suit their target customer's desire. The setup process and user interface are very simple and friendly that anyone can use it easily. With the payment of only $7.99/month, you can also enjoy the support for all kinds of languages and translation available for a number of pages that it is a good app for you to consider.
Features Highlights
Accessible to over 100 languages
Easy to setup and use
Available for translating many pages
including cart page
Able to change language settings
Right-to-left and left-to-right languages are supported
Price: $7.99/month. 7-day free trial.
Rating: 4 / 5
#5 Quick Translate by Enoble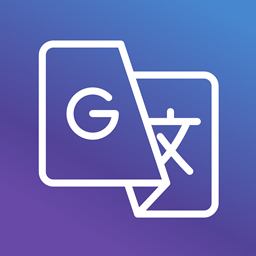 Quick Translate, which is created by Enoble, in a great assistant for all eCommerce store administrators to help your foreign customers understand your products better. With the help from Google Translate, you can get access to 200 different languages from all over the world. Also, you can choose what languages to be translated and where the icon will be displayed. Additionally, with 4 styles for the language switcher, we provide you with the ability to choose the style that fit your store the best. On top of that, there are more exciting features coming in the near future to ensure your satisfaction when using Quick Translate. Let's improve your site by installing Quick Translate coming with a 5-day free trial!
Features Highlights
Translate in 200 Languages using Google Translate
Provide 4 styles for the language switcher
Translate all text in your online store
Require no coding to install the app
Choose where to display icon position1
Price: $4.99/month. 5-day free trial.
Rating: 2 / 5
#6 Weglot - Translate Your Store by Weglot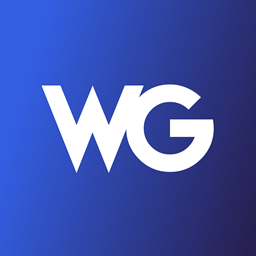 Language barrier can be an element which lowers the developing rate of your store because consumers don't know how to place an order in your shop. To solve this problem, you can use Weglot Translate to convert your store's language into others. The first advantage of this app is that it can instantly redirect your shop into the one correspond to what your shoppers use. Moreover, they use both machine and human translation that the meaning of the translated version will not be too different from the original one. Another plus is that this software supports the translation of the checkout page and email notifications also with over 100 languages are available. In other words, you can use this app to translate from your mother tongue to around 100 other kinds. Lastly, you can change the display of the language switcher button to match your theme or your style as well.
Features Highlights
Automatically convert store into customers' preferred language
Combine human and inhuman translation
Support checkout process and email notifications translation
More than 100 languages are supported
Available for language switcher button customization
Price: Free to install. External Charges may apply.
Rating: 4 / 5
#7 Easy Language Translate by JoboApps
You will receive the best translation solution to translate your store with the Easy Language Translate app. This app is used to translate your store using Google Translate.
Your customers can read your content in their language by simply choosing from the available languages. Easy Language Translate app is a useful translation app that allows admin to translate texts from updated nearly 100 translation languages. It has some useful features like automatic recognize the source language. The Easy Language Translate app adds a google translate widget to the top right corner of your user screen. This permits visitors to translate your shop content into whatever language. Moreover, you will never have to change the visitor country because this app will automatically change languages appropriate to the language of the visitor's country.
The Easy Language Translate App is easy to set up and install. This tool does not require coding. Admin just needs to select the languages, configure the settings, select the place of the language widget to serve your customers.
Features Highlights
Update nearly 100 translation languages
Set up to automatically translate your store
Can customize the language switch button
Can be quickly installed zero coding
Support to translate and boost your sales
Price: $5.49/month. 7-day free trial.
Rating: 4 / 5
#8 Tantum Translate by Lovely Apps
Tantum Translate app provides a tool to translate context automatically. Due to this app, you can design as many languages as possible.
The system translator is pretty correct. Nevertheless, it's not a human. Its reason is to boost the translation manner and keep your price range for growing a multilingual website. As soon as it is done, you could edit your translations through one easy interface. To the pinnacle of it, to your account, you have got the assist of expert translators that let you with well-known proofreading or in-depth corrections. Furthermore, it instantly interprets you to save into more than a hundred languages without coding capabilities. Robotically translate your checkout web page. It's so clean to determine which pages of your website carry you extra sales eventually and boom your advertising and marketing finances for those pages.
While you download this app, you can set up the language switcher that lets your customers can pick out their desired language. So your clients will actively come to your store.
Features Highlights
Provide more than 100 languages
Reach more customers to site
Easy to install and set up
Provide a mobile-optimized theme
Quick translate with high accuracy
Price: $3.99/month. 6-day free trial.
Rating: 4 / 5
#9 Translate your shop ConveyThis by ConveyThis LLC
When you own a multilingual website, you can attract visitors from the world. Translate your shop ConveyThis app provides various translation text to your customer.
To begin translating, you simply need to pick the source and goal languages, customize your fancy language switcher, and that is it, so easy. This app is the contemporary answer wherein you won't need to deal with any coding or difficult schemes to get it to work. After you established the app to your save, it mechanically creates a translated text. The language button is now live. Button customization enables you to set it up as you want. Whether you've got extra pop-up forms or simply virtually want to transport the button, you may always alternate its position inside the settings. There are many different customization alternatives like converting the flag's form, selecting among short and entire language names, set up custom language-flag pairs, and so on.
With this translation app, you will attract many customers from different countries because they can clearly know your store due to the translation tool.
Features Highlights
Easy to install and set up
Has appearance appropriate to user
Translate fast and accurate
Provide smart analytics and pricing
Provide highly customizable language button
Price: 0
Rating: 4 / 5
#10 Uplinkly Language Translate by Uplinkly
Uplinkly Language Translate App allows visitors to translate text in a store into their mother tongue.
After finish installed, you are free to choose which languages you would like your store to be available in. You can choose the most popular languages such as English, French or German. No matter where your visitors are from, we've got you covered. Adding another language into Language Translate is very simple. This app has been supported by Google Translate. Besides, this app doesn't require code edit, so you don't need to have any coding skills to use this. Uplinkly Language Translate App is a useful translation app that allows admin to translate texts from more than100 languages over the world.
Uplinkly Language Translate App is simple to set up and install. When installed, you can customize the location of the translation icon or you can integrate Language Translate into your menu and footer for easy notice by customers.
Features Highlights
Easy to install and set up
Customers can customize their desire languages
Select from more than 100 languages
Don't require code edit
Support to auto translate and boost your sales
Price: 0
Rating: 4 / 5
#11 Multi Lingo by Modules4U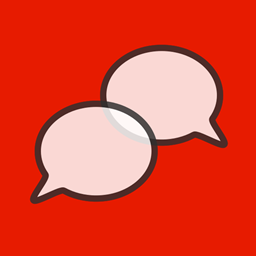 By using Multi Lingo, you can translate for many parts of your store page, including products, menu items, homepage text, check-out page, notification emails, etc. and create a multi-langualuage version of any theme on Shopify. An interesting point of this app is that all your translated data will be saved on your Shopify sever, which means you don't need to use a third-party database. Moreover, it uses a simple pattern of URL that can directly link to any page in any language available in your store. There is a note that the tool will not translate the entire website automatically that you have to manually initiate the translation for each item separately. Above information is just part of the features provided by the app that you only have to pay $7.99 monthly for using it.
Features Highlights
Able to translate checkout page and notification emails
Do not require third-party database access
Automatically localized SEO-related information
Use simple URL pattern
Do not automatically translated the whole website
Price: $7.99/month. 5-day free trial.
Rating: 4 / 5
#12 Bablic Translation by Bablic LTD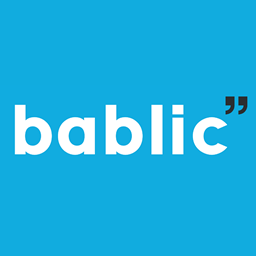 Bablic translation is a tool that combines machine, human or manual translation to provide users with the best content quality. Especially, for human translation, it collaborates with colleagues like translators to give you the professionally translated version, which you can choose to pay $0.06/word or above to use. If you want to see and edit the translation yourself, you can do it instantly on your website as well. In addition, it supports a number of languages, including the right-to-left kind like Arabic, Hebrew, etc. The steps to change the language widget and import or export the content is also relatively simple that even amateur can do it quickly. You can decide whether to enjoy the service for free or pay an extra amount and receive better service, with the price range from 0 to $299/month.
Features Highlights
Quickly preview and correct translated page
Combine machine
manual and human translation
Easy to customize widget and import/export file
Provide professional translations
Support right-to-left languages
Price: Start from $0/month
Rating: 4 / 5
#13 Yappn Translation System by Yappn Canada Inc.
Like other apps that provide translation service, Yappn Translation System also works on the similar way but still has some differential characteristics. The first thing is that this software takes the automatic translation as a base then use a set of algorithms to enhance the quality of the content. It also allows administrator or shop owners to apply full human translation instead of machine one which means you can manually edit the content of the translation to follow your way. Furthermore, smart language detection is integrated into this app that it can automatically identify and provide if possible the language of visitor's browser. Another point is that it divides its service into different tiers corresponding to the fee charge, which ranges from $14.95/moth to $149.99/month. The developer also provides a free trial with 30 days long for users to experience their services that you can take this chance to try this app.
Features Highlights
Use set of algorithms to improve the automatic translation
Allow machine translation trained
Available for using full human translation
Provide service at 5 levels
Automatically detect shopper's language
Price: From $14.95/month. 30-day free trial.
Rating: 4 / 5
How AVADA Commerce ranks 13 Shopify Language Translation apps list
These above 13 Language Translation apps for Shopify are ranked based on following criteria:
The ratings on $Shopify store
The app's rank on search engines
The prices and features
The app provider's reputation
Social media metrics such as Facebook, Twitter and Google +
Reviews and assessment by AVADA.io
Top 13+ Shopify Language Translation Apps
Special thanks to all vendors which contributed the best 13 Shopify Language Translation apps. We honestly recommend you to give every app above a try if possible. We create Shopify apps review series with the aim of helping Shopify online stores find the best Language Translation for their website. All of the information on the review (including features, description, prices, and links) is collected from the vendor's website or their own published page/ selling channels.
The list of the 13 best Shopify Language Translation apps is kept up-to-date on a regular basis by our team. Please feel free to reach us out if you have any questions related to this app review.
Don't see your app on the list? Wanna contribute more content to this review? Contact us
If you want to add or remove an item in the Language Translation list, feel free to contact us at Contact us
Find more themes, please visit our Shopify theme reviews!