Published on
6+ Best Shopify Image watermark Apps in 2022
Author
6+ Best Shopify Image watermark Apps from hundreds of the Image watermark reviews in the market (Shopify Apps Store, Shopify Apps) as derived from AVADA Commerce Ranking which is using AVADA Commerce scores, rating reviews, search results, social metrics. The bellow reviews were picked manually by AVADA Commerce experts, if your app about Image watermark does not include in the list, feel free to contact us. The best Image watermark app collection is ranked and result in January 21, 2022, the price from $0. You find free, paid Image watermark apps or alternatives to Image watermark also. The Top 50+ Shopify Free Apps for Every Store.
Quick Comparisons of the Best Shopify Image watermark Apps
ID
App Name
Vendor
Action
#1
Bulk Image Edit
Hextom
Start from $0/month
4.8/5 ⭐️
#2
Smart Image Optimizer
Secomapp
0
4.9/5 ⭐️
#3
Awesome SEO Image Optimizer
Awesome Store Apps
$9.99
4.3/5 ⭐️
#4
All in One Image SEO Optimizer
ORSIS
$19.90
4.3/5 ⭐️
#5
Super Watermarks
2B
Start from $0/month
4.5/5 ⭐️
#6
Image FineTuner
Image FineTuner
Start from $0/month
5/5 ⭐️
#1 Bulk Image Edit by Hextom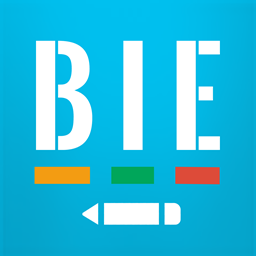 As you might not know about, most start-ups stop their business for the first year and lots of e-commerce website has failed in a year since they have no idea about golden rules. Besides products to sell, images play a critical role as an important asset of any e-commerce business. In fact, if your page can load fast, your e-commerce website can rank higher in Google, leading to the big amount of money you can get; however, not so many new e-commerce websites do not know this rule. Bulk Image Edit can help you reduce the size of image files with just a click without affecting image quality. As any new merchant, you need to do this first before starting running your store. In addition, the app can image file names and images with many templates to display your product names or type, etc. If you want to resize, crop, add text to the image, Bulk Image Edit can help you with that and you can check the preview after edited before creating tasks. Bulk Image Edit is easy to follow and come up with many available free plans.
Features Highlights
Customize every image and design to improve SEO
Optimize images to fit any social channels
Get your images protected from being used by another competitors
Change image file size without loosing any image quality
Preview images after being edited
Price: Start from $0/month
Rating: 4.8 / 5
#2 Smart Image Optimizer by Secomapp
The Smart Image Optimizer minimizes your photograph weight while keeping the image first-rate. The app can compress product snapshots, series pix, weblog publish photos, asset pictures.
The compression movement may be performed manually or in bulk. You could select separate merchandise or collections and test the preview earlier than hitting the begin button. Custom add the feature to provide you may manually upload and compress any photo. The app will experiment for brand spanking new pictures (as soon as in line with the week) and robotically optimize them consistent with your pre-set putting. Even when you log out of the app or Shopify, the automation continues to be on-going. Actually, this app continually shops your original photographs in at least 30 days so you can return them up anytime.
After download, Smart Image Optimizer you will realize that you just simply use 1 button but you could repair character pix or all images.
Features Highlights
Can compress image and reduce image size
Support to automatically optimize image ALT text
Can add watermarks to protect your product photos
Quick and easy to set up
Provide image backup and restore
Price: 0
Rating: 4.9 / 5
#3 Awesome SEO Image Optimizer by Awesome Store Apps
Are you finding an app to protect your photo from steal? So you should try Awesome SEO Image Optimizer app. Besides, it uses tool algorithms to have file size decreased, which depends on your chosen settings.
One of the most important factors for improving conversions recently are trust and professional look. When you have beautiful, square images, your store will look professional and trustworthy. So you will own the shorter side of the image is filled with white background. Clients know that Google loves fast loading sites and punishes the slow ones with terrible SEO rankings. Therefore, don't lose your potential customers by having a slow loading store. That's the reason why the Awesome Image Optimizer app appears. It drastically decreases image size while maintaining image quality.
Moreover, the app Awesome Image Optimizer allows you to add your watermark to all photos. Due to that, you can not only protect your images but also advertise your store when any images are shared on social media. So why don't you install this app to protect your images as soon as possible?
Features Highlights
Attain higher SEO ranking
Can make images square
Can compress images and reduce file size
Provide watermark to prevent theft of picture
Automatically keep an eye on and optimize new image
Price: $9.99
Rating: 4.3 / 5
#4 All in One Image SEO Optimizer by ORSIS
After installing All in One Image SEO Optimizer app, you won't see any problems locate and apprehend images in your website online with the aid of Google and seek engine. You could routinely upload records including the producer, type, tag, coloration, etc.
This app could make it easier for the product photograph and the product to be observed by Google (and search engine) and to appear inside the pinnacle positions within the seek consequences. With the watermark tool, you may add holograms to your product photographs. So you can save you your product pics from being performed or copied. With the Trademark tool, you may upload custom articles in your product pictures so that you can create precise visuals and make these products better diagnosed according to search engines like google and yahoo. You could maximize your product photos within the search results. So you could create specific visuals.
Each feature has its own beauty, so you should use this app to evaluate the effect that this app brings about.
Features Highlights
Can protect each product pictures
Can speed up your website
Provide watermark tool
Provide trademark tool
Give additional image compress tool
Price: $19.90
Rating: 4.3 / 5
#5 Super Watermarks by 2B
Watermarking is a common approach for Shopify users to personalize or protect their images. However, adding logos, stickers, labels, badges and frames might be a boring and time-consuming task if the number of images is considerable. That's where Super Watermarks comes to assist you. Super Watermarks is an advanced but also easy-to-use watermark bulk editing application for your product images. It allows you to add highly configurable watermarks, logos, stickers, labels, badges and frames to your products. With the slogan "The next level of adding watermarks, badges and stickers", Super Watermarks provides full detailed instructions to help you manipulate easier than ever, in line with the "Super" spirit of the application.
Features Highlights
Add watermarks
stickers and badges automatically
Protect your intellectual works by labeling them
Promote your marketing campaigns with special stickers or your own logo
Remove stickers and restore your original images
Price: Start from $0/month
Rating: 4.5 / 5
#6 Image FineTuner by Image FineTuner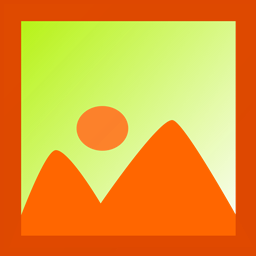 You may want to mark your product images then others cannot use yours to promote for their goods or to increase your store conversion rate, Image FinteTurner can help you with its amazing functions. Particularly, when you install this tool, it will allow you to insert text or watermark onto your product pictures. You can also add stickers to the product images, including New Arrival, Discount, Out of stock, Free shipping, Authentic, etc. Moreover, you can customize the text to added, consisting of content, font size/color/opacity. Besides, this software provides various types of watermark template then you can choose the one that fits your store theme. You can also select the placement of the watermark to make it blend with your images.
Features Highlights
Simple to insert text/watermark in photos
Provide numerous kinds of product stickers
Support various types of watermark template
Available to customize the watermark's placement
Easy to edit the font size/color/opacity
Price: Start from $0/month
Rating: 5 / 5
How AVADA Commerce ranks 6 Shopify Image watermark apps list
These above 6 Image watermark apps for Shopify are ranked based on following criteria:
The ratings on $Shopify store
The app's rank on search engines
The prices and features
The app provider's reputation
Social media metrics such as Facebook, Twitter and Google +
Reviews and assessment by AVADA.io
Top 6+ Shopify Image watermark Apps
Special thanks to all vendors which contributed the best 6 Shopify Image watermark apps. We honestly recommend you to give every app above a try if possible. We create Shopify apps review series with the aim of helping Shopify online stores find the best Image watermark for their website. All of the information on the review (including features, description, prices, and links) is collected from the vendor's website or their own published page/ selling channels.
The list of the 6 best Shopify Image watermark apps is kept up-to-date on a regular basis by our team. Please feel free to reach us out if you have any questions related to this app review.
Don't see your app on the list? Wanna contribute more content to this review? Contact us
If you want to add or remove an item in the Image watermark list, feel free to contact us at Contact us
Find more themes, please visit our Shopify theme reviews!
People also searched for
shopify image watermark apps
image watermark apps for shopify
top image watermark for shopify
top shopify image watermark apps