Published on
8+ Best Shopify Image watermark Apps in 2023
8+ Best Shopify Image watermark Apps from hundreds of the Image watermark reviews in the market (Shopify Apps Store, Shopify Apps) as derived from AVADA Commerce Ranking which is using AVADA Commerce scores, rating reviews, search results, social metrics. The bellow reviews were picked manually by AVADA Commerce experts, if your app about Image watermark does not include in the list, feel free to contact us. The best Image watermark app collection is ranked and result in February 1, 2023, the price from $0. You find free, paid Image watermark apps or alternatives to Image watermark also. The Top 50+ Shopify Free Apps for Every Store.
Advertisement
Quick Comparisons of the Best Shopify Image watermark Apps
| Logo | App Name | Vendor | Pricing | Rating | Action |
| --- | --- | --- | --- | --- | --- |
| | Bulk Image Edit | Hextom | Start from $0/month | 4.8/5 ⭐️ | |
| | Image Optimizer | LoyaltyHarbour | From $5/month. Additional charges may apply. | 4.8/5 ⭐️ | |
| | Swap Photo Editor | Engage Apps | Free plan available. Additional charges may apply. | 4.5/5 ⭐️ | |
| | Easy Watermarks | Engage Apps | Start from $0/month | 4.5/5 ⭐️ | |
| | Awesome SEO Image Optimizer | Awesome Store Apps | $9.99 | 4.6/5 ⭐️ | |
| | All in One Image SEO Optimizer | ORSIS | $19.90 | 4/5 ⭐️ | |
| | Super Watermarks | 2B | Start from $0/month | 4.3/5 ⭐️ | |
| | ImageRecycle Image Compression | ImageRecycle | Start from $0/month | 0/5 ⭐️ | |
#1 Bulk Image Edit by Hextom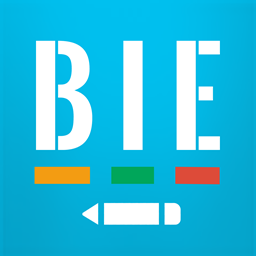 As you might not know about, most start-ups stop their business for the first year and lots of e-commerce website has failed in a year since they have no idea about golden rules. Besides products to sell, images play a critical role as an important asset of any e-commerce business. In fact, if your page can load fast, your e-commerce website can rank higher in Google, leading to the big amount of money you can get; however, not so many new e-commerce websites do not know this rule. Bulk Image Edit can help you reduce the size of image files with just a click without affecting image quality. As any new merchant, you need to do this first before starting running your store. In addition, the app can image file names and images with many templates to display your product names or type, etc. If you want to resize, crop, add text to the image, Bulk Image Edit can help you with that and you can check the preview after edited before creating tasks. Bulk Image Edit is easy to follow and come up with many available free plans.
Features Highlights
Customize every image and design to improve SEO
Optimize images to fit any social channels
Get your images protected from being used by another competitors
Change image file size without loosing any image quality
Preview images after being edited
Price: Start from $0/month
Rating: 4.8 / 5
#2 Image Optimizer by LoyaltyHarbour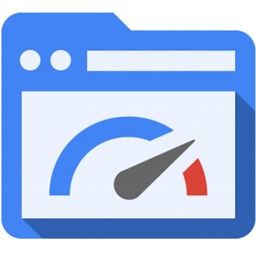 Image Optimizer is a wonderful tool for internet-based stores to improve the competitive advantages via the high quality of photos. Designed by Loyalty Harbour, the app absolutely brings online stores into a higher level in the store decoration sector. Image optimizer has a lot of outstanding features whose aim is to make the home pages of e-shops run more effectively. First, the app enables you to do compression directly before uploading the images. You don't need to worry about the quality of pictures after compressing because the feature only reduces the size in bytes without worsening the photo. Therefore, the storage of a memory card is not the matter. Second, image optimizer is suitable with SEO function. The admins can search the feature that they need to create a new picture instead of looking at the menu. Some functions frequently used by admins are GTmetrix, improve page speed and image optimization. Another thing worth mentioning is that the app's support system is always available. You leave your questions and the support team will answer you as soon as possible. Image optimizer offers four packages to fit with businesses' purposes, which are: basic ($5 per month), advanced ($9 per month), premium ($19 per month) and professional ($39 per month). Why don't you the app now to boost your sale revenue?
Features Highlights
Provide a high-end compression tool
Boost the number of visit on your website
Offer friendly support to solve problesm of photo update
Allow many types of photos to upload
Be available with pictures' formats like PNG; GIF; JPEG
Price: From $5/month. Additional charges may apply.
Rating: 4.8 / 5
#3 Swap Photo Editor by Engage Apps
In the Shopify marketplace, there are millions of potential customers searching for their products. There are different ways to attract the visitors coming to the shops, but one of the best methods to impress the customers is the product's images. The stunning and perfectly displayed products will encourage any customers to make purchases. However, it is not manual to make these beautiful performances, it is necessary for the Shopify store owners to use a Shopify app to support their images. The Swap Photo Editor app of Engage Apps Agency will be the best tool to erase logos and backgrounds on the photos.
The photo galleries with thousands of images will be the valuable source to impress the customers, however, almost of Shopify store owners are not using them effectively. Therefore, it is necessary for them to make them more beautifully and suitably with their websites. For the beginners, this app is easy for the app users to edit and crop their photos with expected ratio. The Shopify store owners enable adding any texts or logos into their product's photos. Moreover, it also allows users to remove any watermarks or backgrounds easily and quickly. These activities will encourage SEO effectively,
In addition, it is possible for the app users to swap their images into the URL link so that the app users can list down their photos. Besides, the Shopify sellers can transfer the variants or any alt-texts to the new photos.
Features Highlights
Allows the users to crop or resize any images
Support to remove any watermarks or backgrounds
Enable adding texts and logos in the photos
Easy to choose multiple photos and edit them all in one click
Integrate with SEO Images
Price: Free plan available. Additional charges may apply.
Rating: 4.5 / 5
#4 Easy Watermarks by Engage Apps
Easy Watermarks developed by Engage Apps has all features you want such as adding logo, text, and sticker watermarks to your product images. In fact, the app provides you with user-friendly interface to make the watermark become attractive. You can easily include your custom logo in jpg or png formart and then process those images in bulk. In addition, the app can add free shipping, sales, and other stickers to the product images automatically. Don't forget that badges or stickers can be added and removed on the product edit pages. As you might not know about, watermarks are made to offer best value for the best price. The app allows you to freely process a product at any time with low fees and unlimited monthly usage memberships. You do not need to worry about the photos since the membership has unlimited watermarks or unlimited backups. In case you want to restore your images, you only need to send the app team a message. Take note that any user of Easy Watermarks has the choice to disable the contextual menu, hence, visitors cannot steal your photos.
Features Highlights
Receive unlimited watermarks and membership usage
Include or remove stickers on some specific types of the products
Watermark all of your products in a single click
Restore photos at any time
Store the backups at any time
Price: Start from $0/month
Rating: 4.5 / 5
#5 Awesome SEO Image Optimizer by Awesome Store Apps
Are you finding an app to protect your photo from steal? So you should try Awesome SEO Image Optimizer app. Besides, it uses tool algorithms to have file size decreased, which depends on your chosen settings.
One of the most important factors for improving conversions recently are trust and professional look. When you have beautiful, square images, your store will look professional and trustworthy. So you will own the shorter side of the image is filled with white background. Clients know that Google loves fast loading sites and punishes the slow ones with terrible SEO rankings. Therefore, don't lose your potential customers by having a slow loading store. That's the reason why the Awesome Image Optimizer app appears. It drastically decreases image size while maintaining image quality.
Moreover, the app Awesome Image Optimizer allows you to add your watermark to all photos. Due to that, you can not only protect your images but also advertise your store when any images are shared on social media. So why don't you install this app to protect your images as soon as possible?
Features Highlights
Attain higher SEO ranking
Can make images square
Can compress images and reduce file size
Provide watermark to prevent theft of picture
Automatically keep an eye on and optimize new image
Price: $9.99
Rating: 4.6 / 5
#6 All in One Image SEO Optimizer by ORSIS
After installing All in One Image SEO Optimizer app, you won't see any problems locate and apprehend images in your website online with the aid of Google and seek engine. You could routinely upload records including the producer, type, tag, coloration, etc.
This app could make it easier for the product photograph and the product to be observed by Google (and search engine) and to appear inside the pinnacle positions within the seek consequences. With the watermark tool, you may add holograms to your product photographs. So you can save you your product pics from being performed or copied. With the Trademark tool, you may upload custom articles in your product pictures so that you can create precise visuals and make these products better diagnosed according to search engines like google and yahoo. You could maximize your product photos within the search results. So you could create specific visuals.
Each feature has its own beauty, so you should use this app to evaluate the effect that this app brings about.
Features Highlights
Can protect each product pictures
Can speed up your website
Provide watermark tool
Provide trademark tool
Give additional image compress tool
Price: $19.90
Rating: 4 / 5
#7 Super Watermarks by 2B
Watermarking is a common approach for Shopify users to personalize or protect their images. However, adding logos, stickers, labels, badges and frames might be a boring and time-consuming task if the number of images is considerable. That's where Super Watermarks comes to assist you. Super Watermarks is an advanced but also easy-to-use watermark bulk editing application for your product images. It allows you to add highly configurable watermarks, logos, stickers, labels, badges and frames to your products. With the slogan "The next level of adding watermarks, badges and stickers", Super Watermarks provides full detailed instructions to help you manipulate easier than ever, in line with the "Super" spirit of the application.
Features Highlights
Add watermarks
stickers and badges automatically
Protect your intellectual works by labeling them
Promote your marketing campaigns with special stickers or your own logo
Remove stickers and restore your original images
Price: Start from $0/month
Rating: 4.3 / 5
#8 ImageRecycle Image Compression by ImageRecycle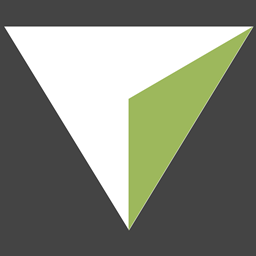 ImageRecycle Image Compression is an image optimizer for your online store on Shopify. With the app, content is served faster and you can reach your customers quickly. Take note that photos or images are one of the main parts of the site's weight, hence, compressing images play an important part on the loading time of the page. Image Compression app can help you deal with matters of images by compressing about 80 percent of images. The optimization tool is able to reduce the file sizes while the edition photos are the same as the original ones. In addition, the app can compress both new and existing images automatically and optimize every image format. You can have one month to backup and restore images. At the same time, Compression can define the optimization of the quality per file. Don't forget that the app is free to install and extra fees might apply under your requirements.
Features Highlights
Improve the loading time of the page
Keep the customers on site
Activate the app and get the online shop controlled
Optimize every image formats
Backup and restore images in one month
Price: Start from $0/month
Rating: 0 / 5
Advertisement
How AVADA Commerce ranks 8 Shopify Image watermark apps list
These above 8 Image watermark apps for Shopify are ranked based on following criteria:
The ratings on $Shopify store
The app's rank on search engines
The prices and features
The app provider's reputation
Social media metrics such as Facebook, Twitter and Google +
Reviews and assessment by AVADA.io
Top 8+ Shopify Image watermark Apps
Special thanks to all vendors which contributed the best 8 Shopify Image watermark apps. We honestly recommend you to give every app above a try if possible. We create Shopify apps review series with the aim of helping Shopify online stores find the best Image watermark for their website. All of the information on the review (including features, description, prices, and links) is collected from the vendor's website or their own published page/ selling channels.
The list of the 8 best Shopify Image watermark apps is kept up-to-date on a regular basis by our team. Please feel free to reach us out if you have any questions related to this app review.
Don't see your app on the list? Wanna contribute more content to this review? Contact us
If you want to add or remove an item in the Image watermark list, feel free to contact us at Contact us
Find more themes, please visit our Shopify theme reviews!
People also searched for
shopify image watermark apps
image watermark apps for shopify
top image watermark for shopify
top shopify image watermark apps